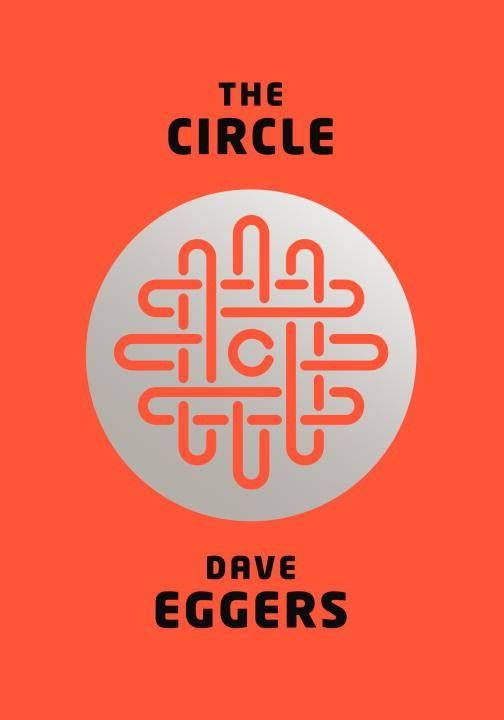 HARDBACK RELEASES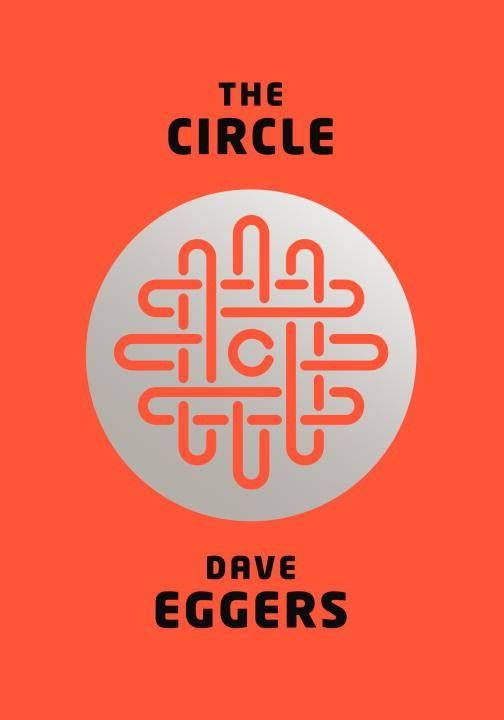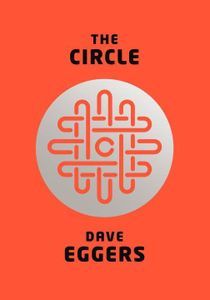 The Circle by Dave Eggers (Knopf)
When Mae Holland is hired to work for the Circle, the world's most powerful internet company, she feels she's been given the opportunity of a lifetime. The Circle, run out of a sprawling California campus, links users' personal emails, social media, banking, and purchasing with their universal operating system, resulting in one online identity and a new age of civility and transparency. As Mae tours the open-plan office spaces, the towering glass dining facilities, the cozy dorms for those who spend nights at work, she is thrilled with the company's modernity and activity. There are parties that last through the night, there are famous musicians playing on the lawn, there are athletic activities and clubs and brunches, and even an aquarium of rare fish retrieved from the Marianas Trench by the CEO. Mae can't believe her luck, her great fortune to work for the most influential company in the world-even as life beyond the campus grows distant, even as a strange encounter with a colleague leaves her shaken, even as her role at the Circle becomes increasingly public. What begins as the captivating story of one woman's ambition and idealism soon becomes a heart-racing novel of suspense, raising questions about memory, history, privacy, democracy, and the limits of human knowledge.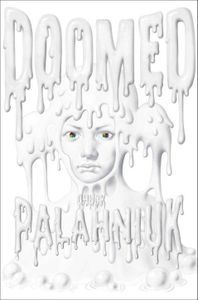 Doomed by Chuck Palahniuk (Doubleday)
The bestselling Damned chronicled Madison's journey across the unspeakable (and really gross) landscape of the afterlife to confront the Devil himself. But her story isn't over yet. In a series of electronic dispatches from the Great Beyond, Doomed describes the ultimate showdown between Good and Evil.
After a Halloween ritual gone awry, Madison finds herself trapped in Purgatory-or, as mortals like you and I know it, Earth. She can see and hear every detail of the world she left behind, yet she's invisible to everyone who's still alive. Not only do people look right through her, they walk right through her as well. The upside is that, no longer subject to physical limitations, she can pass through doors and walls. Her first stop is her parents' luxurious apartment, where she encounters the ghost of her long-deceased grandmother. For Madison, the encounter triggers memories of the awful summer she spent upstate with Nana Minnie and her grandfather, Papadaddy. As she revisits the painful truth of what transpired over those months (including a disturbing and finally fatal meeting in a rest stop's fetid men's room, in which…well, never mind), her saga of eternal damnation takes on a new and sinister meaning. Satan has had Madison in his sights from the very beginning: through her and her narcissistic celebrity parents, he plans to engineer an era of eternal damnation. For everyone.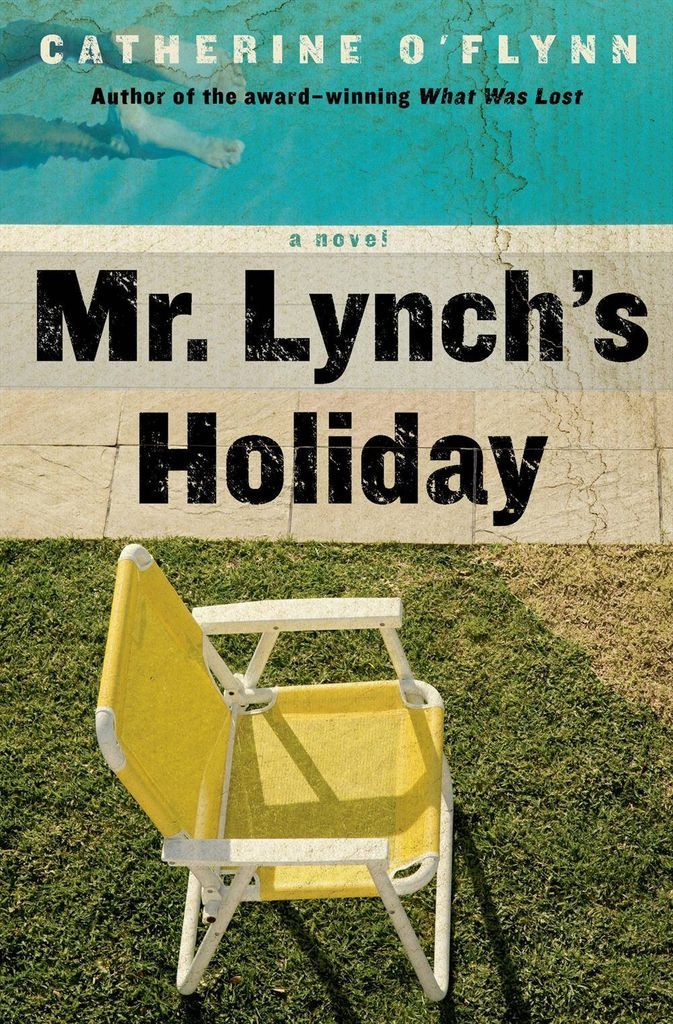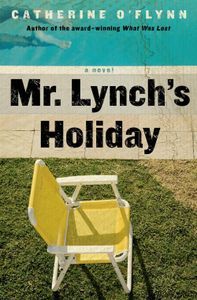 Mr. Lynch's Holiday by Catherine O'Flynn (Henry Holt and Co.)
Retired bus driver and recent widower Dermot Lynch grabs his bags from the bus's dusty undercarriage and begins to climb the hill to his son's house. It is Dermot's first time in Spain and the first time he's been out of Birmingham in many years. When he finally arrives at the gates of the crumbling development, Dermot learns that Eamonn, only one of a handful of settlers in the half-finished ghost town of Lomaverde, has fallen prey to an alluring vision and is upside down in a dream that is slipping away.
But Dermot finds something beautiful and nostalgic in Lomaverde's decline—something that is reminiscent of his childhood in Ireland. Soon he is the center of attention in the tiny group of expats where paranoid speculation, goat hunting, and drinking are just some of the ways to pass the days. As the happenings in Lomaverde take a strange turn, father and son slowly begin to peel back their pasts, and they uncover a shocking secret at the heart of this ad hoc community.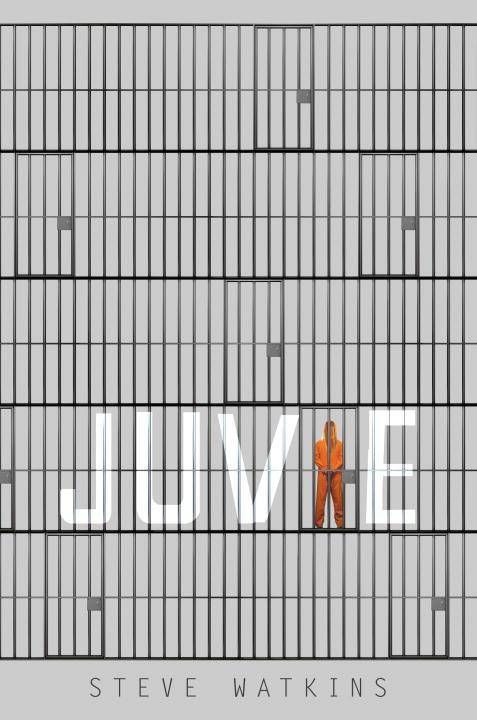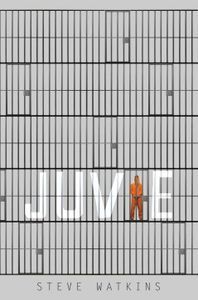 Juvie by Steve Watkins (Candlewick)
Sadie Windas has always been the responsible one – she's the star player on her AAU basketball team, she gets good grades, she dates a cute soccer player, and she tries to help out at home. Not like her older sister, Carla, who leaves her three-year-old daughter, Lulu, with Aunt Sadie while she parties and gets high. But when both sisters are caught up in a drug deal – wrong place, wrong time – it falls to Sadie to confess to a crime she didn't commit to keep Carla out of jail and Lulu out of foster care. Sadie is supposed to get off with a slap on the wrist, but somehow, impossibly, gets sentenced to six months in juvie. As life as Sadie knew it disappears beyond the stark bars of her cell, her anger – at her ex-boyfriend, at Carla, and at herself – fills the empty space left behind. Can Sadie forgive Carla for getting her mixed up in this mess? Can Carla straighten herself out to make a better life for Lulu, and for all of them? Can Sadie survive her time in juvie with her spirit intact?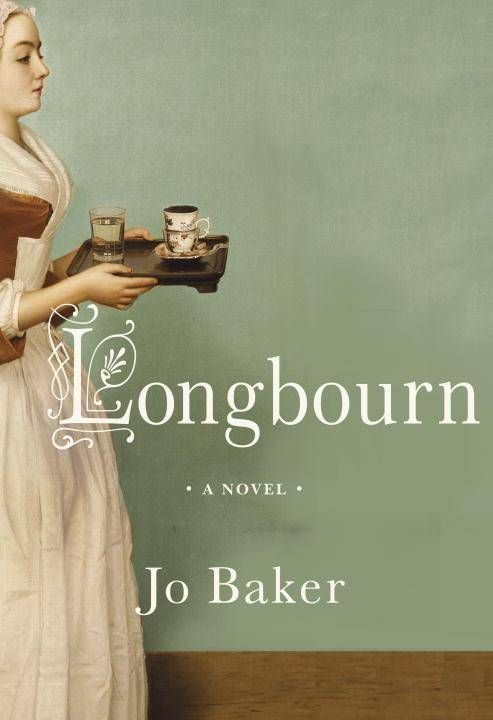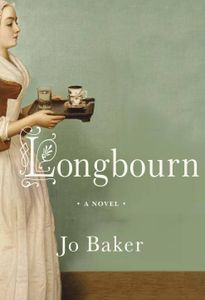 Longbourn by Jo Baker (Knopf)
If Elizabeth Bennet had the washing of her own petticoats, Sarah often thought, she'd most likely be a sight more careful with them.

In this irresistibly imagined belowstairs answer to Pride and Prejudice, the servants take center stage. Sarah, the orphaned housemaid, spends her days scrubbing the laundry, polishing the floors, and emptying the chamber pots for the Bennet household. But there is just as much romance, heartbreak, and intrigue downstairs at Longbourn as there is upstairs. When a mysterious new footman arrives, the orderly realm of the servants' hall threatens to be completely, perhaps irrevocably, upended.
Jo Baker dares to take us beyond the drawing rooms of Jane Austen's classic-into the often overlooked domain of the stern housekeeper and the starry-eyed kitchen maid, into the gritty daily particulars faced by the lower classes in Regency England during the Napoleonic Wars-and, in doing so, creates a vivid, fascinating, fully realized world that is wholly her own.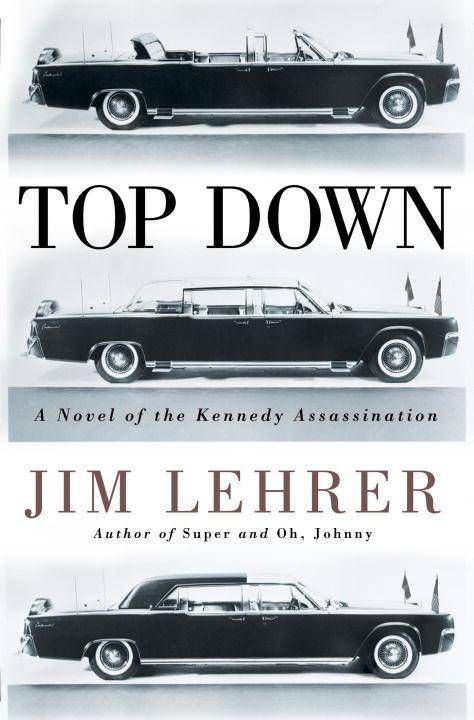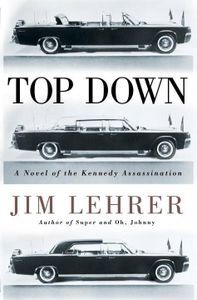 Top Down: A Novel of the Kennedy Assassination by Jim Lehrer (Random House)
On November 22, 1963, Jack Gilmore was a young reporter sent to cover the assembly of the President's motorcade, who asked a Secret Service agent if the bubbletop that had been put on top of the convertible in case of rain would be removed. And on November 22, 1963, Van Walters was the agent who made the call to take it off. In his twenty-first novel, Jim Lehrer follows Van, who has become so convinced that his decision is the one that lead to President Kennedy's assassination that he has lost the will to live and is literally allowing the guilt to kill him, and Jack, who is enlisted by Van's daughter, Marti to help prove once and for all what would have happened that day in 1963 if the bubbletop had stayed on.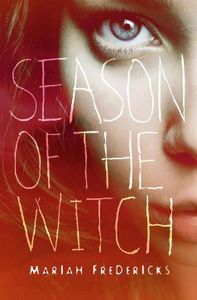 Season of the Witch by Mariah Fredericks (Schwartz & Wade)
Like Fredericks's The Girl in the Park, here is a page-turner that perfectly captures the world of New York City private schools, as it explores the notion of power among teenage girls. Queen Bee Chloe is going to make Toni suffer for whatever transpired between Toni and Chloe's boyfriend, Oliver, over the summer. From day one of eleventh grade, she has Toni branded as a super slut, and it isn't long before things get so ugly that Toni fears for her safety. What's a scared, powerless, and fed-up teenager to do? Guided by Cassandra-a girl with some serious problems of her own-Toni decides to stop playing the victim and take control. Cassandra has been experimenting with witchcraft, and together they cast a spell on Chloe that may actually cause her death. Could Toni have really made such an awful thing happen?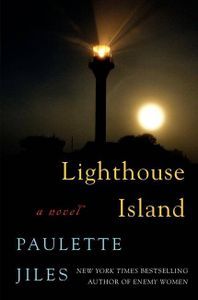 Lighthouse Island by Paulette Jiles (William Morrow)
In the coming centuries the world's population has exploded and covered the earth with cities, animals are nearly all gone and drought has taken over so that cloudy water is issued by the quart. There are no maps, no borders, no numbered years. On this urban planet the only relief from overcrowding and the harsh rule of the big Agencies is the television in every living space, with its dreams of vanished waterfalls and the promise of virtual vacations in green spaces, won by the lucky few.
It is an unwelcoming world for an orphan like Nadia Stepan. Abandoned by her parents on a crowded street when she was four, the little girl is shuttled from orphanage to orphanage, foster-family to foster-family. Nadia grows up dreaming of the vacation spot called Lighthouse Island, in a place called the Pacific Northwest. She becomes obsessed with it and is determined to somehow find her way there. In the meantime this bright and witty orphan falls into the refuge of old and neglected books; the lost world of the imagination. And beyond the confusion and overcrowding and the relentless television noise, comes a radio voice from an abandoned satellite that patiently reads, over and over, the great classical books of the world-Big Radio, a voice in the night that lifts Nadia out of the dull and perpetual Present.
PAPERBACK RELEASES
This House is Haunted by John Boyne (Other Press)
1867. Eliza Caine arrives in Norfolk to take up her position as governess at Gaudlin Hall on a dark and chilling night. As she makes her way across the station platform, a pair of invisible hands push her from behind into the path of an approaching train. She is only saved by the vigilance of a passing doctor.
When she finally arrives, shaken, at the hall she is greeted by the two children in her care, Isabella and Eustace. There are no parents, no adults at all, and no one to represent her mysterious employer. The children offer no explanation. Later that night in her room, a second terrifying experience further reinforces the sense that something is very wrong.
From the moment she rises the following morning, her every step seems dogged by a malign presence which lives within Gaudlin's walls. Eliza realises that if she and the children are to survive its violent attentions, she must first uncover the hall's long-buried secrets and confront the demons of its past.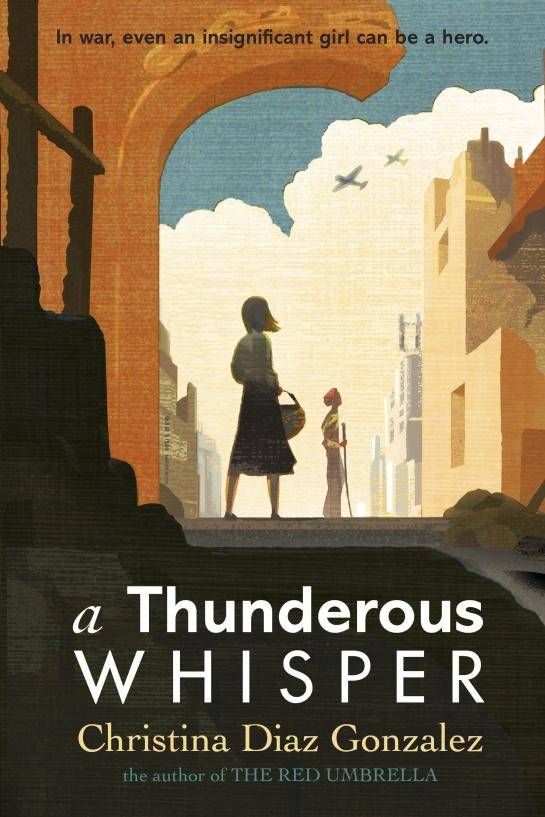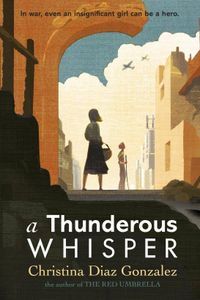 A Thunderous Whisper by Christina Diaz Gonzalez (Yearling)
Ani believes she is just an insignificant whisper of a 12-year-old girl in a loud world. This is what her mother tells her anyway. Her father made her feel important, but he's been off fighting in Spain's Civil War, and his voice in her head is fading. Then she meets Mathias. His family has just moved to Guernica and he's as far from a whisper as a 14-year-old boy can be. Ani thinks Mathias is more like lightning. A boy of action. Mathias's father is part of a spy network and soon Ani finds herself helping him deliver messages to other members of the underground. She's actually making a difference in the world.
And then her world explodes. The sleepy little market town of Guernica is destroyed by Nazi bombers. In one afternoon Ani loses her city, her home, her mother. But in helping the other survivors, Ani gains a sense of her own strength. And she and Mathias make plans to fight back in their own unique way.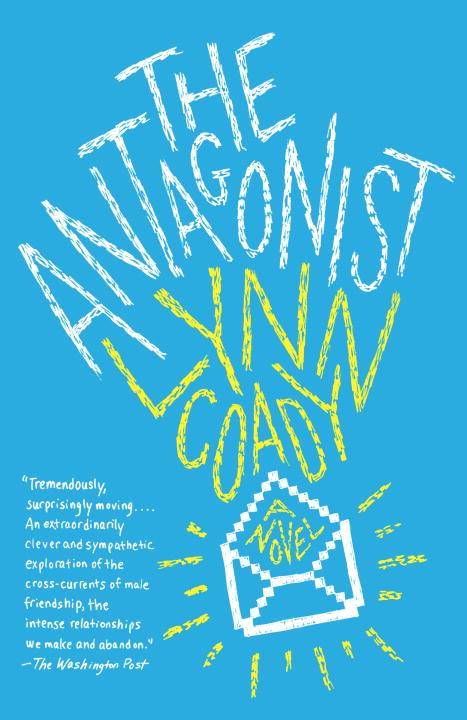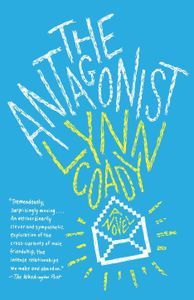 The Antagonist by Lynn Coady (Vintage)
Gordon Rankin Jr., aka "Rank," thinks of himself as "King Midas in reverse"-and indeed misfortune seems to follow him at every turn. Against his will and his nature, he has long been considered-given his enormous size and strength-a goon and enforcer by his classmates, by his hockey coaches, and, not least, by his "tiny, angry" father. He gamely lives up to their expectations, until a vicious twist of fate forces him to flee underground. Now pushing forty, he discovers that an old, trusted friend from his college days has published a novel that borrows freely from the traumatic events of Rank's own life. Outraged by this betrayal and feeling cruelly misrepresented, he bashes out his own version of his story in a barrage of e-mails to the novelist that range from funny to furious to heartbreaking.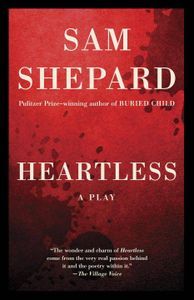 Heartless by Sam Shepard (Vintage)
When Roscoe, a 65-year-old Cervantes scholar, runs off with a young woman named Sally, he decides to stay a while in her family home. Soon he discovers that Sally's house-once inhabited by James Dean; perched over the San Fernando valley-is filled with secrets, sadness, and haunted women who cannot leave themselves or anyone else in peace. From Lucy, Sally's suspicious sister, to Mable, their Shakespeare-quoting invalid mother, to Elizabeth, Mable's lovely and mysteriously mute nurse, the forces of the house conspire to make Roscoe question his assumptions about everything. As scars and histories are revealed, Shepard masterfully explores the irrevocability of our pasts-and the possibility of life begun anew.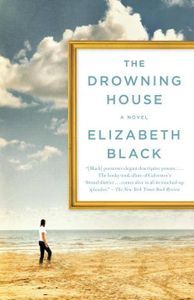 The Drowning House by Elizabeth Black (Anchor)
Mourning for her daughter and her crumbling marriage, photographer Clare Porterfield returns to her childhood home in Galveston, Texas, hoping to find distraction in mounting an exhibition featuring the island's vivid history. Things haven't changed much during her decade away: her relationship with her mother and older sister is still fraught and competitive, and their neighbors, the Carradays, wield the same moneyed influence they have for generations. But Clare finds that she is now an outsider, out of step with the unique rhythms of Galveston life. As she copes with her grief by digging deeper into the past, she discovers secrets that have grown and multiplied like the wildflowers that climb up Island walls and fences-secrets that will give her a new understanding of her own history.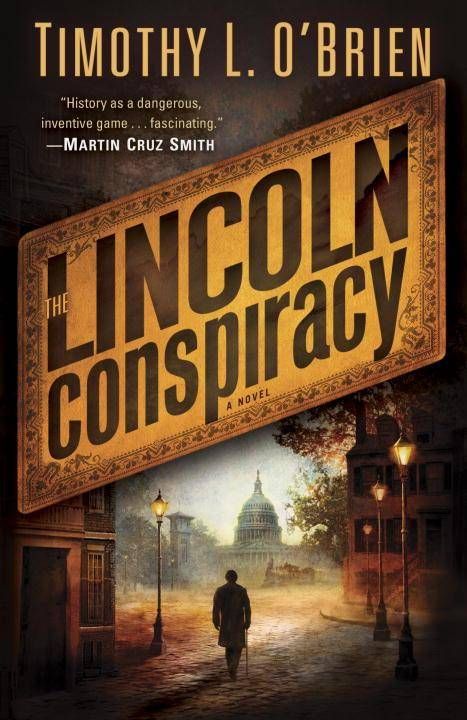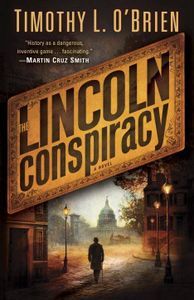 The Lincoln Conspiracy by Timothy O'Brien (Ballantine Books)
Late spring, 1865: As Washington mourns the death of Lincoln, Detective Temple McFadden witnesses a murder at the B&O Railroad Station-and then makes an even more staggering discovery. On his slain friend's body he finds two diaries, one that belongs to Mary Todd Lincoln and one that was penned by John Wilkes Booth. Together, these documents reveal the true depth and reach of the conspiracy behind the assassination. Featuring murder, codes, secret documents, and the true mystery behind Lincoln's assassination, The Lincoln Conspiracy is a gripping and revelatory thriller.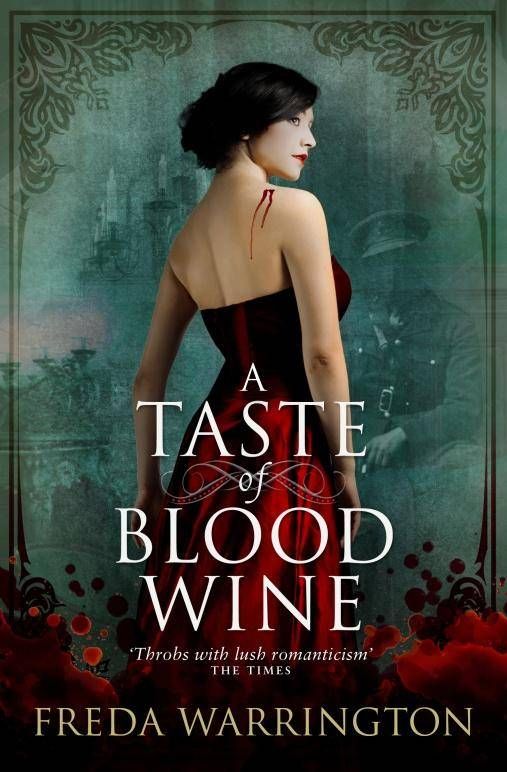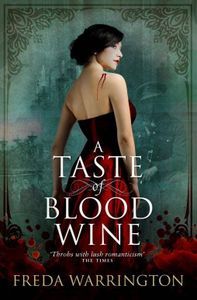 A Taste of Blood Wine by Freda Warrington (Titan Books)
1918. A First World War battlefield becomes the cosmic battleground for two vampires, as Karl von Wultendorf struggles to free himself from his domineering maker, Kristian.
1923. Charlotte Neville watches as her father, a Cambridge professor, fills Parkland Hall with guests for her sister Madeleine's 18th birthday party. Among them is his handsome new research assistant Karl – the man Madeleine has instantly decided will be her husband. Charlotte, shy and retiring, is happy to devote her life to her father and her dull fiance Henry – until she sees Karl…
For Charlotte, it is the beginning of a deadly obsession that sunders her from her sisters, her father and even her dearest friend. As their feverish passion grows, Karl faces the dilemma he fears the most. Only by deserting Charlotte can his passion for her blood be conquered. Only by betraying her can he protect her from the terrifying attentions of Kristian – for Kristian has decided to teach Karl a lesson in power, by devouring Charlotte.
Last Train to Istanbul by Ayse Kulin (AmazonCrossing)
Born into privilege to one of the last Ottoman pasas, beautiful, spirited Selva is the brightest jewel in her father's household, until she falls in love with Rafael Alfandari. Though Turkey has long been a safe haven for Jews, marriage between a high-ranking Muslim girl and a Jewish boy is strictly forbidden. Yet young love will not be denied, and Selva and Rafael defy their parents and marry, fleeing to Paris in hopes of a better life, only to find themselves trapped in the path of the invading Nazis. But in the midst of darkness shines a beacon of hope: A handful of courageous Turkish diplomats, protected only by the tenuous neutrality of their homeland, hatch a daring plot to spirit the exiled lovers and hundreds of innocent Jews to safety. Together, they will traverse a war-torn continent, crossing enemy lines and risking everything in one last, desperate bid for freedom.
___________________________
Sign up for our newsletter to have the best of Book Riot delivered straight to your inbox every week. No spam. We promise.
To keep up with Book Riot on a daily basis, follow us on Twitter, like us on Facebook, and subscribe to the Book Riot podcast in iTunes or via RSS. So much bookish goodness–all day, every day.