HARDCOVER RELEASES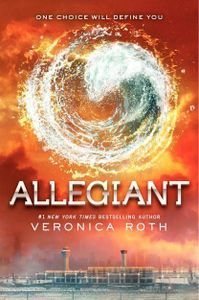 Allegiant by Veronica Roth (Katherine Tegen Books)
The faction-based society that Tris Prior once believed in is shattered—fractured by violence and power struggles and scarred by loss and betrayal. So when offered a chance to explore the world past the limits she's known, Tris is ready. Perhaps beyond the fence, she and Tobias will find a simple new life together, free from complicated lies, tangled loyalties, and painful memories.
But Tris's new reality is even more alarming than the one she left behind. Old discoveries are quickly rendered meaningless. Explosive new truths change the hearts of those she loves. And once again, Tris must battle to comprehend the complexities of human nature—and of herself—while facing impossible choices about courage, allegiance, sacrifice, and love.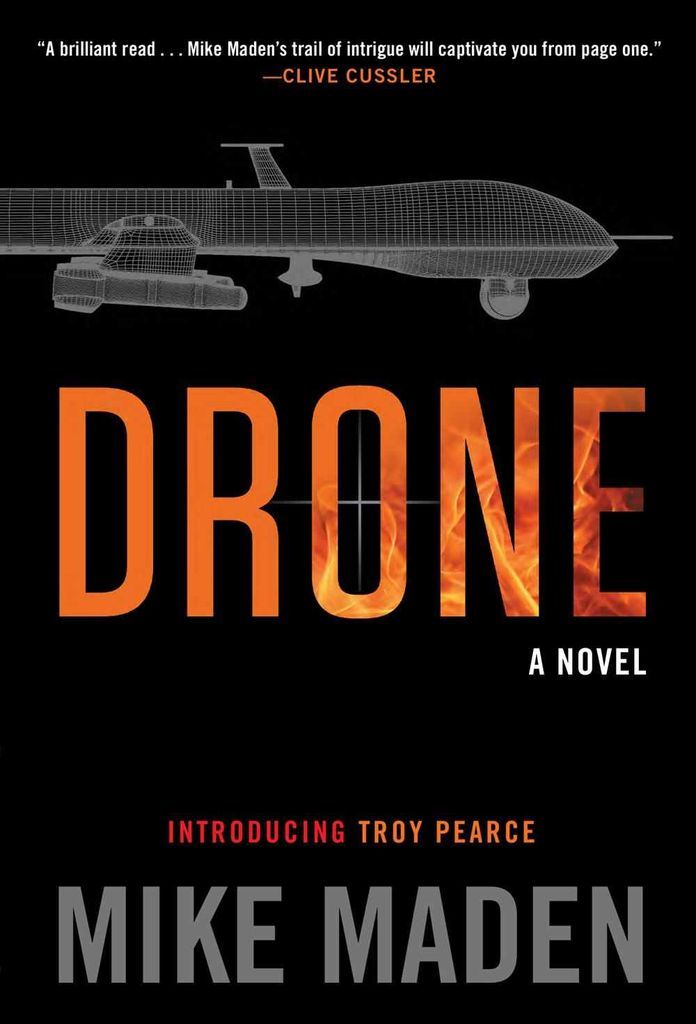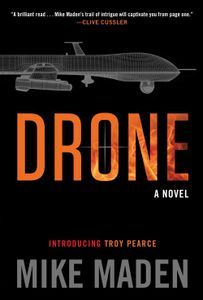 Drone by Mike Maden (Putnam Adult)
Troy Pearce is the CEO of Pearce Systems, a private security firm that is the best in the world at drone technologies. A former CIA SOG operative, Pearce used his intelligence and combat skills to hunt down America's sworn enemies in the War on Terror. But after a decade of clandestine special ops, Pearce opted out. Too many of his friends had been sacrificed on the altar of political expediency. Now, Pearce and his team chose which battles he will take on by deploying his land, sea and air drones with surgical precision.
New U.S. President Margaret Myers won a hotly contested election on a platform of no new foreign wars. But when her only child and a dozen other American students are killed in a cross border assault by drug cartel hit men, she secretly authorizes Pearce Systems to locate and destroy the killers sheltered in Mexico. Pearce and his team of scientists and on-the- ground task force go to work, and they are soon thrust into a showdown with the hidden powers behind the El Paso attack, and risk igniting a full-blown shooting war with America's most dangerous enemies – at home and abroad.
Fallen Women by Sandra Dallas (St. Martin's Press)
From the ballrooms and mansions of Denver's newly wealthy, to the seamy life of desperate women, Fallen Women illuminates the darkest places of the human heart.
It is the spring of 1885 and wealthy New York socialite Beret Osmundsen has been estranged from her younger sister, Lillie, for a year when she gets word from her aunt and uncle that Lillie has died suddenly in Denver. What they do not tell her is that Lillie had become a prostitute and was brutally murdered in the brothel where she had been living. When Beret discovers the sordid truth of Lillie's death, she makes her way to Denver, determined to find her sister's murderer. Detective Mick McCauley may not want her involved in the case, but Beret is determined, and the investigation soon takes her from the dangerous, seedy underworld of Denver's tenderloin to the highest levels of Denver society. Along the way, Beret not only learns the depths of Lillie's depravity, but also exposes the sinister side of Gilded Age ambition in the process.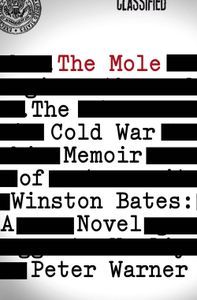 The Mole: The Cold War Memoir of Winston Bates by Peter Warner (Thomas Dunne Books)
Recruited by a foreign power in postwar Paris and sent to Washington, Winston Bates is without training or talent. He might be a walking definition of the anti-spy. Yet he makes his way onto the staff of the powerful Senator Richard Russell, head of the Armed Services Committee. From that perch, Bates has extensive and revealing contacts with the Dulles brothers, Richard Bissell, Richard Helms, Lyndon Johnson, Joe Alsop, Walter Lippman, Roy Cohn, and even Ollie North to name but a few of the historical players in the American experience Winston befriends—and haplessly betrays for a quarter century.
A comedy of manners set within the circles of power and information, The Mole is a witty social history of Washington in the latter half of the twentieth century that presents the question: How much damage can be done by the wrong person in the right place at the right time? Written as Winston's memoir, The Mole details the American Century from an angle definitely off center. From Suez, the U-2 Crash, the Bay of Pigs, Vietnam, and Watergate, the novel is richly and factually detailed, marvelously convincing, and offers the reader a slightly subversive character searching for identity and meaning (as well as his elusive handler) in a heady time during one of history's most defining eras.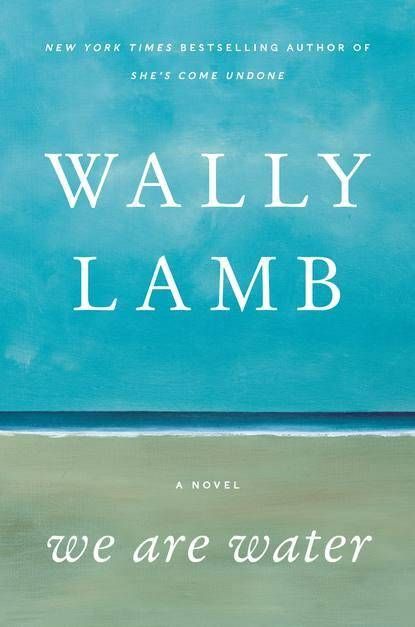 We Are Water by Wally Lamb (Harper)
In middle age, Anna Oh-wife, mother, outsider artist-has shaken her family to its core. After twenty-seven years of marriage and three children, Anna has fallen in love with Vivica, the wealthy, cultured, confident Manhattan art dealer who orchestrated her professional success. Anna and Viveca plan to wed in the Oh family's hometown of Three Rivers in Connecticut, where gay marriage has recently been legalized. But the impending wedding provokes some very mixed reactions and opens a Pandora's Box of toxic secrets-dark and painful truths that have festered below the surface of the Ohs' lives.
We Are Water is an intricate and layered portrait of marriage, family, and the inexorable need for understanding and connection, told in the alternating voices of the Ohs-nonconformist Annie; her ex-husband, Orion, a psychologist; Ariane, the do-gooder daughter, and her twin, Andrew, the rebellious only son; and free-spirited Marissa, the youngest Oh. Set in New England and New York during the first years of the Obama presidency, it is also a portrait of modern America, exploring issues of class, changing social mores, the legacy of racial violence, and the nature of creativity and art.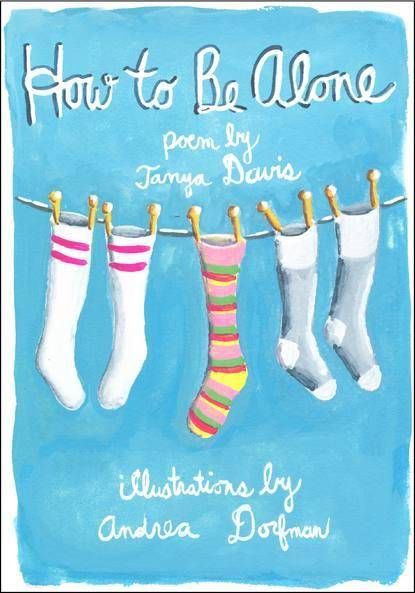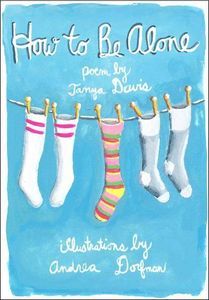 How to Be Alone by Tanya Davis, illustrated by Andrea Dorfman (Harper)
If you are, at first, lonely be patient. If you've not been alone much or if, when you were, you weren't okay with it then just wait. . . .
Since its debut on YouTube, Tanya Davis's beautiful and perceptive poem, How to Be Alone, visually realized by artist and filmmaker Andrea Dorfman, has become an international sensation. Her wise and perceptive words, vivid in their evocation of solitude's beauty and calm, have touched millions. Now her poem's deep eloquence and compelling illustrations have been adapted for the page in this beautiful, meditative volume, a keepsake to treasure and to share. From a solitary walk in the woods to sitting unaccompanied on a city park bench to eating a meal and even dancing alone, Tanya reveals the possibilities and joys waiting to be discovered when we engage in activities on our own. As she soothes the disquietude that accompanies the fear of aloneness, and celebrates the power of solitude to change how we see ourselves and the world, Tanya reavels how, removed from the noise and distractions of other lives, we can find acceptance and grace within.
PAPERBACK RELEASES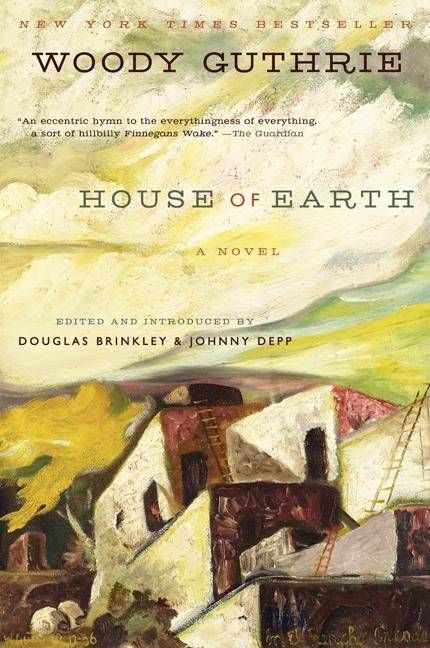 House of Earth by Woody Guthrie (Harper Perennial)
Finished in 1947 and lost to readers until now, House of Earth is Woody Guthrie's only fully realized novel-a powerful portrait of Dust Bowl America, filled with the home-spun lyricism and authenticity that have made his songs a part of our national consciousness. It is the story of an ordinary couple's dreams of a better life and their search for love and meaning in a corrupt world. Tike and Ella May Hamlin struggle to plant roots in the arid land of the Texas Panhandle. The husband and wife live in a precarious wooden farm shack, but Tike yearns for a sturdy house that will protect them from the treacherous elements. Thanks to a five-cent government pamphlet, Tike has the know-how to build a simple adobe dwelling, a structure made from the land itself-fireproof, windproof, Dust Bowl-proof. A house of earth.
Though they are one with the farm and with each other, the land on which Tike and Ella May live and work is not theirs. Due to larger forces beyond their control-including ranching conglomerates and banks-their adobe house remains painfully out of reach.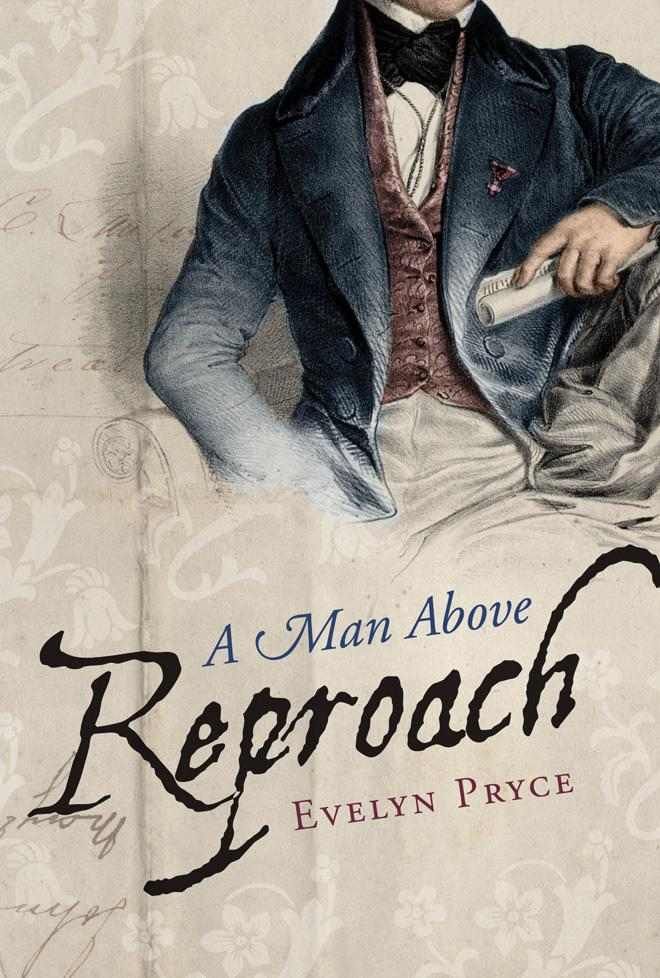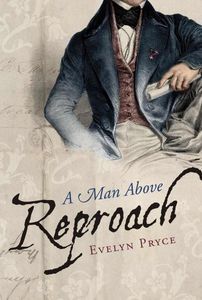 A Man Above Reproach by Evelyn Pryce (Montlake Romance)
In 1830s London, scandalous whispers surround the pub known as the Sleeping Dove, a hidden bordello catering to nobles eager to shed the trappings of their stations. Josephine Grant knows the rumors are true; she plays piano at the Dove and is known only as the "Bawdy Bluestocking" to the pub's faithful. The reluctant Duke of Lennox is called "The Uncatchable" by society ladies, not that he cares for them or their nicknames. Elias Addison's estate was thrust upon him when his father died, and it has been little else but a burden. When a friend brings him to the Sleeping Dove in an attempt to lighten his mood, the Duke of Lennox finds himself at the Bawdy Bluestocking's piano, and together they begin to play a dangerous melody. When the Duke uncovers the truth about her, will he wish he had never heard the tune?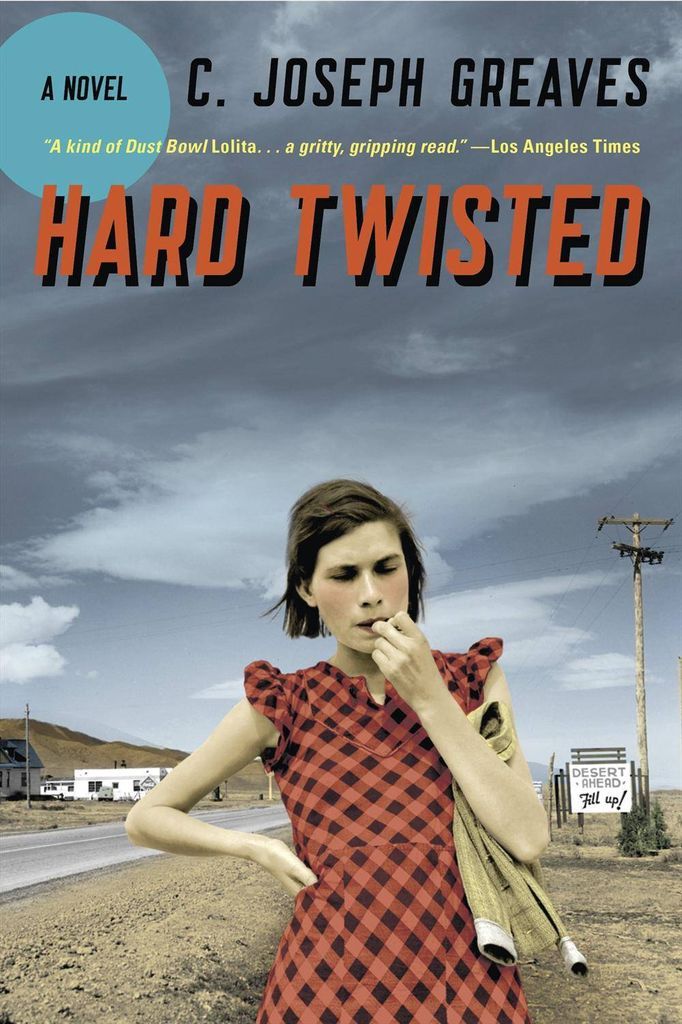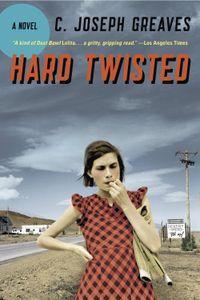 Hard Twisted by C. Joseph Greaves (Bloomsbury USA)
In May 1934, outside of Hugo, Oklahoma, a homeless man and his thirteen-year-old daughter are befriended by a charismatic drifter, newly released from the federal penitentiary in Leavenworth, Kansas. The drifter, Clint Palmer, lures father and daughter to Texas, where the father, Dillard Garrett, mysteriously disappears, and where his daughter, Lucile, begins a one-year ordeal as Palmer's captive on a crime spree-culminating in the notorious Greenville, Texas, "skeleton murder" trial of 1935.
C. Joseph Greaves weaves a chilling tale of survival and redemption, encompassing iconic landscapes, historic figures, America's last Indian uprising, and one of the most celebrated criminal trials of the Public Enemy era, all rooted in the intensely personal story of a young girl's coming of age in a world as cruel as it is beautiful.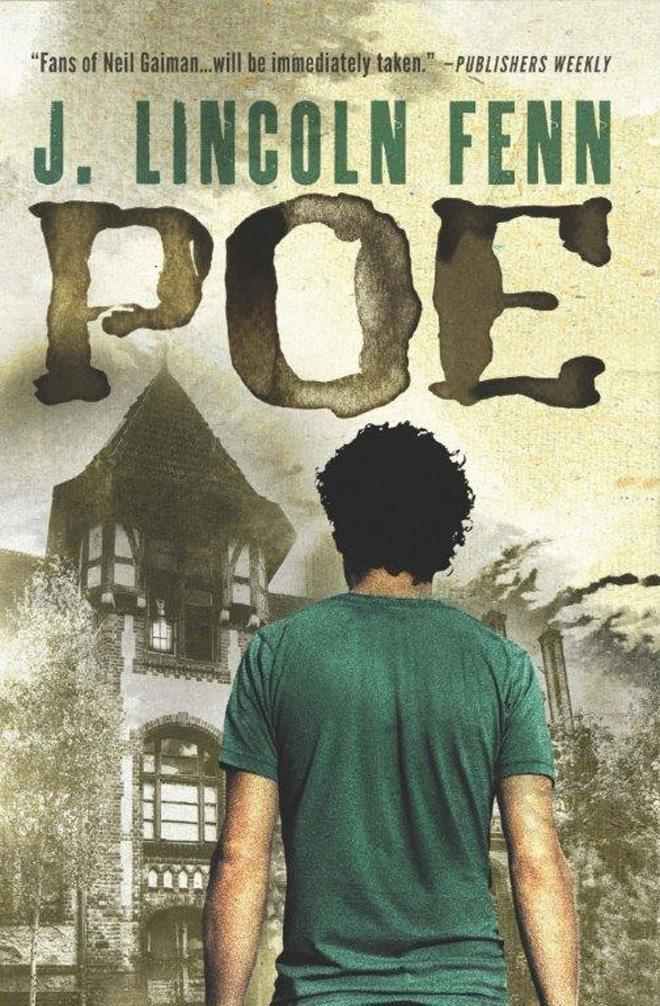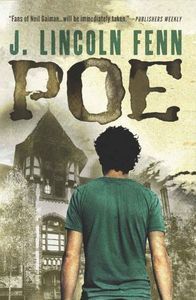 Poe by J. Lincoln Fenn (47 North)
It's Halloween, and life is grim for twenty-three-year-old Dimitri Petrov. It's the one-year anniversary of his parents? deaths, he's stuck on page one thousand of his Rasputin zombie novel, and he makes his living writing obituaries. But things turn from bleak to terrifying when Dimitri is assigned to cover a seance at the reputedly haunted Aspinwall Mansion. There, Dimitri meets Lisa, a punk-rock drummer he falls hard for. But just as he's about to ask her out, he unwittingly unleashes malevolent forces, throwing him into a deadly mystery. He wakes up in the morgue, icy cold and haunted by a cryptic warning given by a tantalizing female spirit. As town residents begin to turn up gruesomely murdered, Dimitri must unravel the connections among his family, the Aspinwall Mansion, and the secrets held in a pair of crumbling antiquarian books. If he doesn't, it's quite possible Lisa will be the next victim.
Rude Bitches Make me Tired by Celia Rivenbark (St. Martin's Press)
In this always sensible and mildly profane etiquette manual for the modern age Celia Rivenbark addresses real-life quandaries ranging from how to deal with braggy playground moms to wondering if you can have sex in your aunt's bed on vacation to correctly grieving the dearly departed (hint: it doesn't include tattoos or truck decals). Rude Bitches Make Me Tired will provide answers to all your mannerly questions as Celia discusses the social conundrums of our day and age, including:
Navigating the agonies of check splitting ("Who had the gorgonzola crumbles and should we really care?")
The baffling aspects of airline travel (such as "Recline Monster" and other animals)
The art of the visit (always leave them wanting more . . . much more)
Gym and locker etiquette (hint: no one wants to talk to you while you're buck naked)
Woes of the True Policeman by Robert Bolano (Picador)
Crushed by a devastating scandal, university professor Óscar Amalfitano flees Barcelona for Santa Teresa-a Mexican city close to the U.S. border, where women are being killed in staggering numbers. There, Amalfitano begins an affair with Castillo, a young forger of Larry Rivers paintings, while his daughter, Rosa, reeling from the weight of his secrets, seeks solace in a romance of her own. Yet when she finds her father in bed with Castillo, Rosa is confronted with the full force of her crisis.
What follows is an intimate police investigation of Amalfitano, leading to a finale of euphoria and heartbreak. Featuring characters and stories from The Savage Detectives and 2666, Roberto Bolaño's Woes of the True Policeman mines the depths of art, memory, and desire-and marks the culmination of one of the great careers of world literature.
The Death of Bees by Lisa O'Donnell (Harper Pernnial)
Marnie and her little sister, Nelly, are on their own now. Only they know what happened to their parents, Izzy and Gene, and they aren't telling. While life in Glasgow's Maryhill housing estate isn't grand, the girls do have each other. Besides, it's only a year until Marnie will be considered an adult and can legally take care of them both.
As the New Year comes and goes, Lennie, the old man next door, realizes that his young neighbors are alone and need his help. Or does he need theirs? Lennie takes them in-feeds them, clothes them, protects them-and something like a family forms. But soon enough, the sisters' friends, their teachers, and the authorities start asking tougher questions. As one lie leads to another, dark secrets about the girls' family surface, creating complications that threaten to tear them apart.
American Tropic by Thomas Sanchez (Vintage)
This exotic island city in the Florida Keys is being terrorized by horrific murders committed by a mysterious voodoo assassin. With each new kill, it becomes clear that the skeleton-clad executioner has an ecological agenda. The novel propels us through a complex maze populated by rapacious developers, ruthless scammers, and common folk engaged in heroic acts to save their community.
The characters, from the defenders of America's only continental reef to the destroyers of marine life, are all swept up in this torrent of horrors. Everyone dreads being the killer's next victim as the clock counts down to the end of hurricane season and the final dramatic explosion of fear and rage.
With canny perception and striking revelations, American Tropic illuminates a world of dark desires, hidden truths, and colliding destinies.
_____________________
Sign up for our newsletter to have the best of Book Riot delivered straight to your inbox every week. No spam. We promise.
To keep up with Book Riot on a daily basis, follow us on Twitter, like us on Facebook, and subscribe to the Book Riot podcast in iTunes or via RSS. So much bookish goodness–all day, every day.