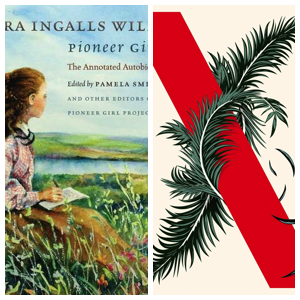 HARDCOVER RELEASES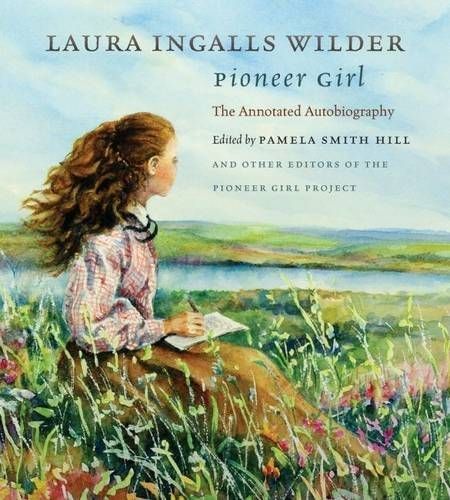 Pioneer Girl: The Annotated Autobiography by Laura Ingalls Wilder and Pamela Smith Hill (South Dakota State Historical Society)
Pioneer Girl follows the Ingalls family's journey through Kansas, Missouri, Wisconsin, Minnesota, Iowa, back to Minnesota, and on to Dakota Territory sixteen years of travels, unforgettable experiences, and the everyday people who became immortal through Wilder's fiction. Using additional manuscripts, letters, photographs, newspapers, and other sources, award-winning Wilder biographer Pamela Smith Hill adds valuable context and leads readers through Wilder's growth as a writer. Do you think you know Laura? Pioneer Girl: The Annotated Autobiography will re-introduce you to the woman who defined the pioneer experience for millions.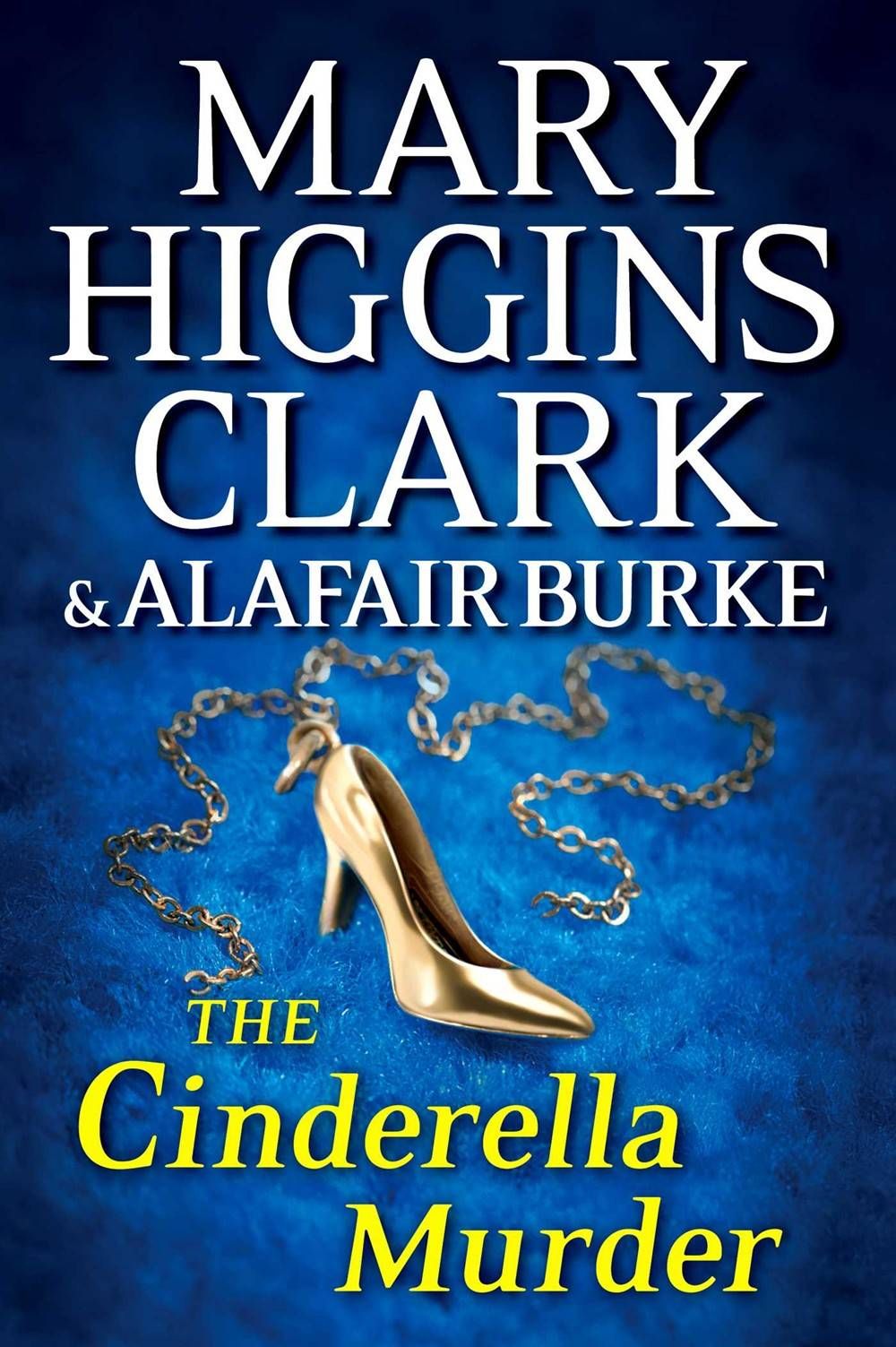 The Cinderella Murder by Mary Higgins Clark and Alafair Burke (Simon & Schuster)
In a first-time collaboration, "Queen of Suspense" Mary Higgins Clark partners with bestselling author Alafair Burke to deliver a brand new suspense series about a television program featuring cold case murders.
Television producer Laurie Moran is delighted when the pilot for her reality drama, Under Suspicion, is a success. Even more, the program—a cold case series that revisits unsolved crimes by recreating them with those affected—is off to a fantastic start when it helps solve an infamous murder in the very first episode.
Now Laurie has the ideal case to feature in the next episode of Under Suspicion: the Cinderella Murder. When Susan Dempsey, a beautiful and multi-talented UCLA student, was found dead, her murder raised numerous questions. Why was her car parked miles from her body? Had she ever shown up for the acting audition she was due to attend at the home of an up-and-coming director? Why does Susan's boyfriend want to avoid questions about their relationship? Was her disappearance connected to a controversial church that was active on campus? Was she close to her computer science professor because of her technological brilliance, or something more? And why was Susan missing one of her shoes when her body was discovered?
With the help of lawyer and Under Suspicion host Alex Buckley, Laurie knows the case will attract great ratings, especially when the former suspects include Hollywood's elite and tech billionaires. The suspense and drama are perfect for the silver screen—but is Cinderella's murderer ready for a close-up?
Together Mary Higgins Clark and Alafair Burke deliver an exciting publishing event: the start of a thrilling new series guaranteed to keep you guessing until the last suspenseful page.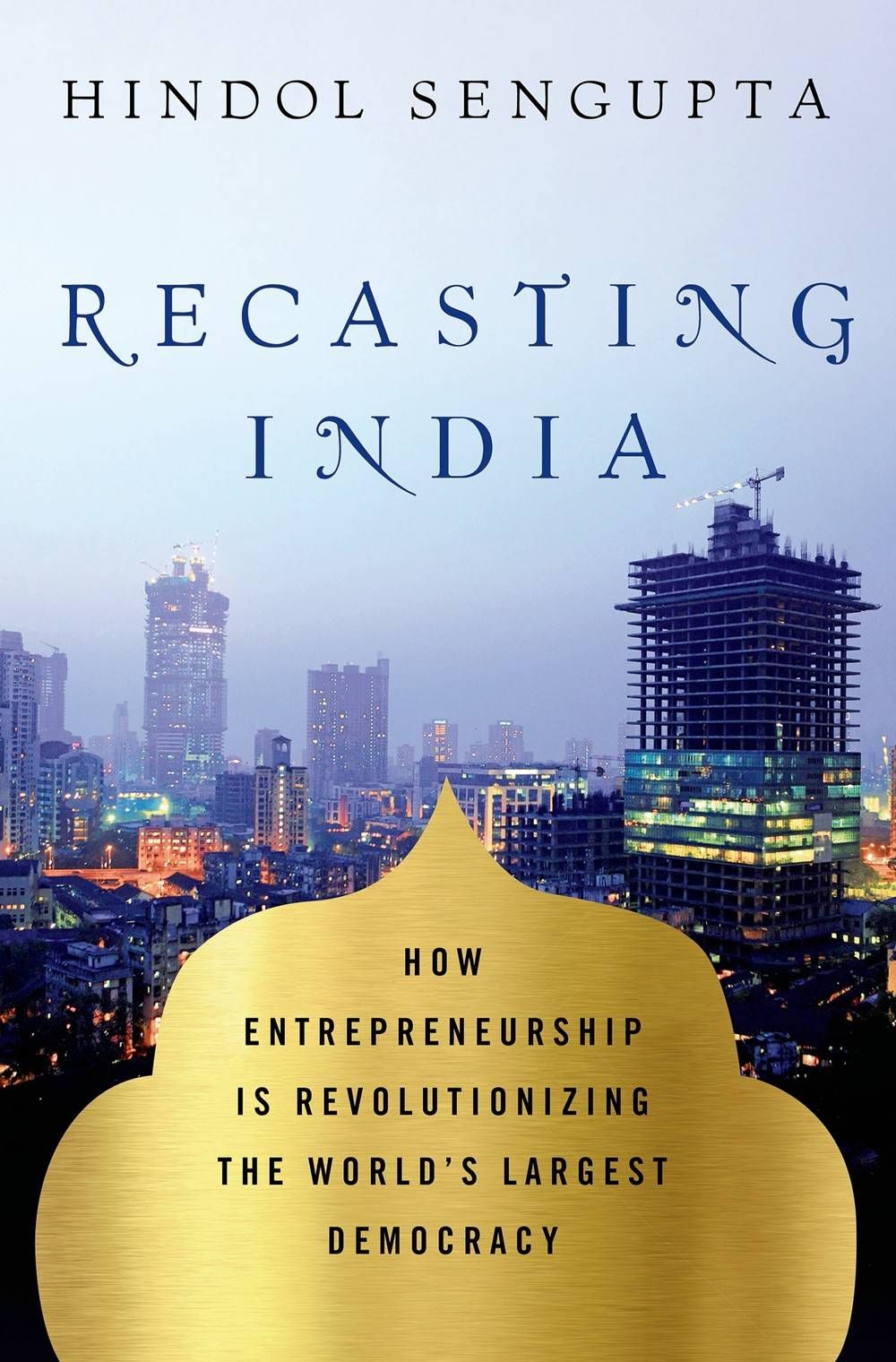 Recasting India: How Entrepreneurship is Revolutionizing the World's Largest Democracy by Hindol Sengupta (Palgrave Macmillan)
Twenty years after India opened its economy, it faces severe economic problems, including staggering income inequality. A third of its citizens still lack adequate food, education, and basic medical services, while Mumbai businessman Mukesh Ambani lives in the most expensive home in the world, which cost over a billion dollars to build. Despite the fact that India now has a Mars mission, there are still more mobile phones than toilets in the country. In most places, such a disparity would have the locals pounding at the gates. So why no Arab Spring for India? Hindol Sengupta, senior editor of Fortune India, argues that the only thing holding it back is the explosion of local entrepreneurship across the country. While these operations are a far cry from the giant companies owned by India's ruling billionaires, they are drastically changing its politics, upending the old caste system, and creating a "middle India" full of unprecedented opportunity. Like Gazalla Amin whose flourishing horticulture business in the heart of Kashmir has given her the title 'lavender queen.' Or Sunil Zode, who stole the first shoes he ever wore and now drives a Mercedes, thanks to his thriving pesticide business. Sengupta shows that the true potential of India is even larger than the world perceives, since the economic miracle unfolding in its small towns and villages is not reflected in its stock markets. Recasting India reveals an India rarely seen by the larger world—the millions of ordinary, enterprising people who are redefining the world's largest democracy.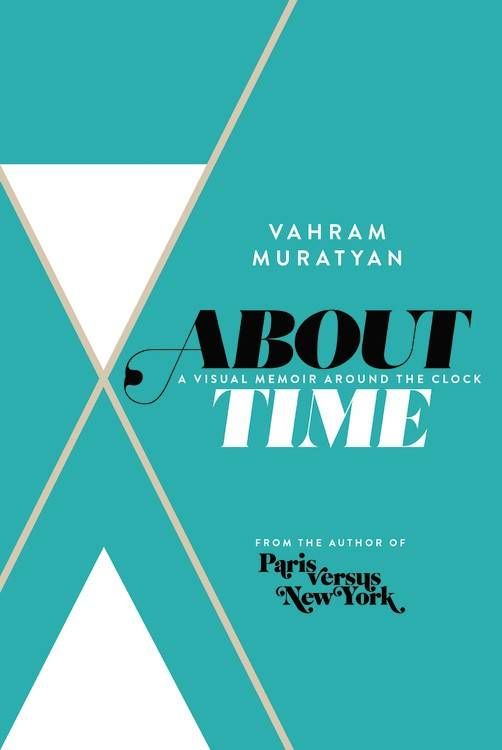 About Time: A Visual Memoir around the Clock by Vahram Muratyan (Little, Brown and Co.)
Take it, make it, lose it, have it, kill it, spend it, save it, forget it, break it, set it, repeat it, keep it: time flies and time crawls. This might be your first time, your last time, or you may be stuck in your routine. How we experience time shapes our relationships, memories, dreams, and nightmares. And only with time can possibility become reality.
From the acclaimed illustrator and author of PARIS VERSUS NEW YORK comes a visual memoir inspired by Muratyan's travels across four continents and multiple time zones. Warm, funny, chic, throught-provoking, and as graphically pleasing as its predecessor, ABOUT TIME is a meditation and celebration of how we spend our lives.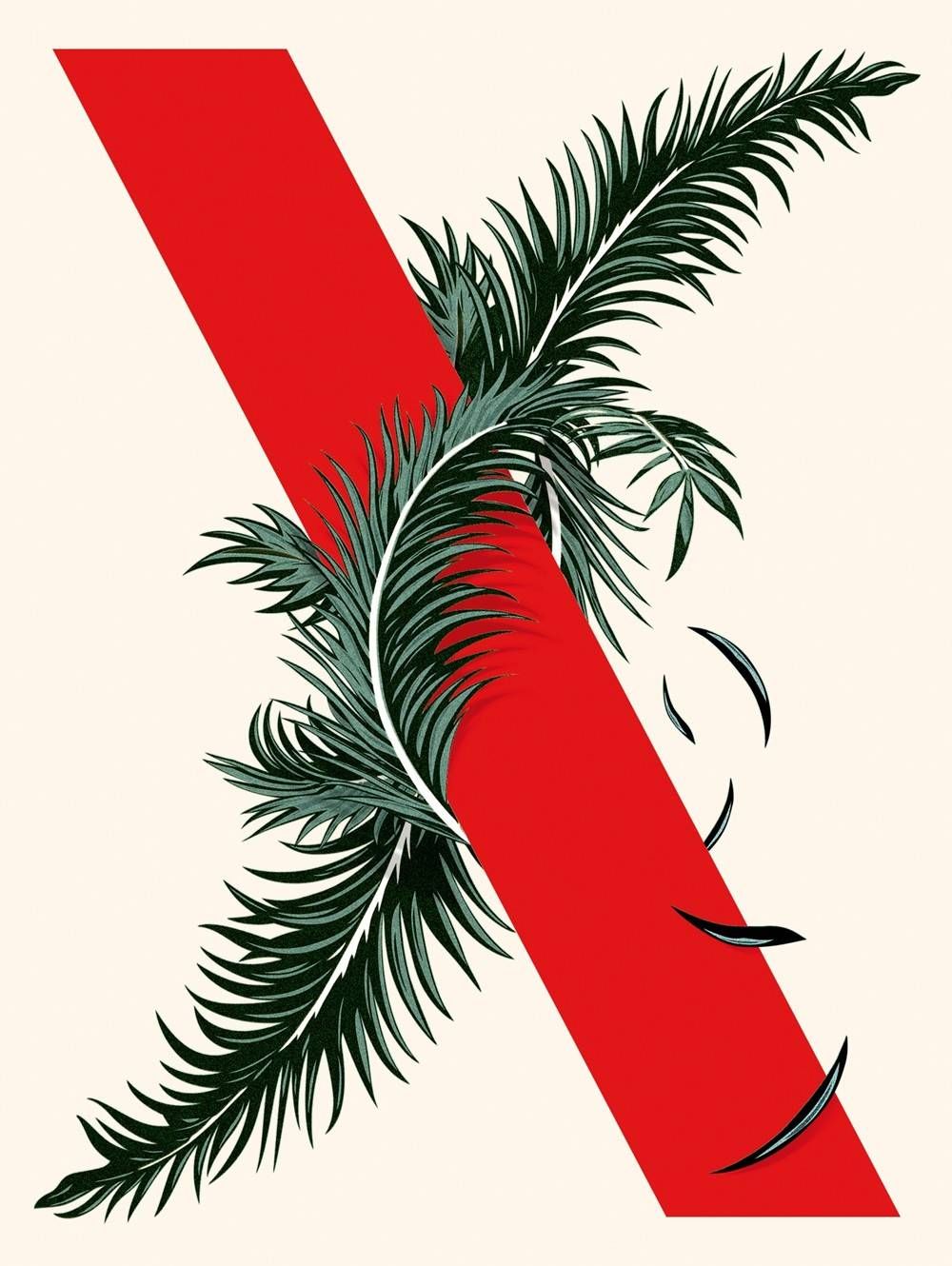 Area X: The Southern Reach Trilogy by Jeff VanderMeer (Farrar, Straus & Giroux)
In time for the holidays, a single-volume hardcover edition that brings together the three volumes of the Southern Reach Trilogy, which were originally published as paperback originals in February, May, and September 2014.

Annihilation is the first volume in Jeff VanderMeer's Southern Reach trilogy, Authority is the second, and Acceptance is the third.
Area X—a remote and lush terrain—has been cut off from the rest of the continent for decades. Nature has reclaimed the last vestiges of human civilization. The first expedition returned with reports of a pristine, Edenic landscape; all the members of the second expedition committed suicide; the third expedition died in a hail of gunfire as its members turned on one another; the members of the eleventh expedition returned as shadows of their former selves, and within months of their return, all had died of aggressive cancer.
This is the twelfth expedition.
Their group is made up of four women: an anthropologist; a surveyor; a psychologist, the de facto leader; and our narrator, a biologist. Their mission is to map the terrain and collect specimens; to record all their observations, scientific and otherwise, of their surroundings and of one another; and, above all, to avoid being contaminated by Area X itself.
They arrive expecting the unexpected, and Area X delivers—they discover a massive topographic anomaly and life forms that surpass understanding—but it's the surprises that came across the border with them, and the secrets the expedition members are keeping from one another, that change everything.
After the disastrous twelfth expedition chronicled in Annihilation, the Southern Reach—the secret agency that monitors these expeditions—is in disarray. In Authority, John Rodriguez, aka "Control," is the team's newly appointed head. From a series of interrogations, a cache of hidden notes, and hours of profoundly troubling video footage, the secrets of Area X begin to reveal themselves—and what they expose pushes Control to confront disturbing truths about both himself and the agency he's promised to serve. And the consequences will spread much further than that.
It is winter in Area X in Acceptance. A new team embarks across the border on a mission to find a member of a previous expedition who may have been left behind. As they press deeper into the unknown—navigating new terrain and new challenges—the threat to the outside world becomes more daunting. The mysteries of Area X may have been solved, but their consequences and implications are no less profound—or terrifying.
Correction: Looks like Pioneer Girl doesn't release until December 12. Thanks to a commenter for pointing that out.