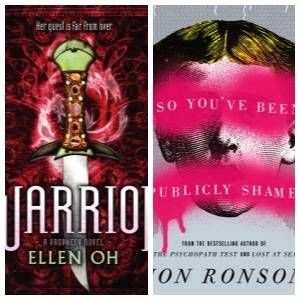 This content contains affiliate links. When you buy through these links, we may earn an affiliate commission.
In Fresh Ink, we highlight and discuss some of the week's most exciting new books.
HARDCOVER RELEASES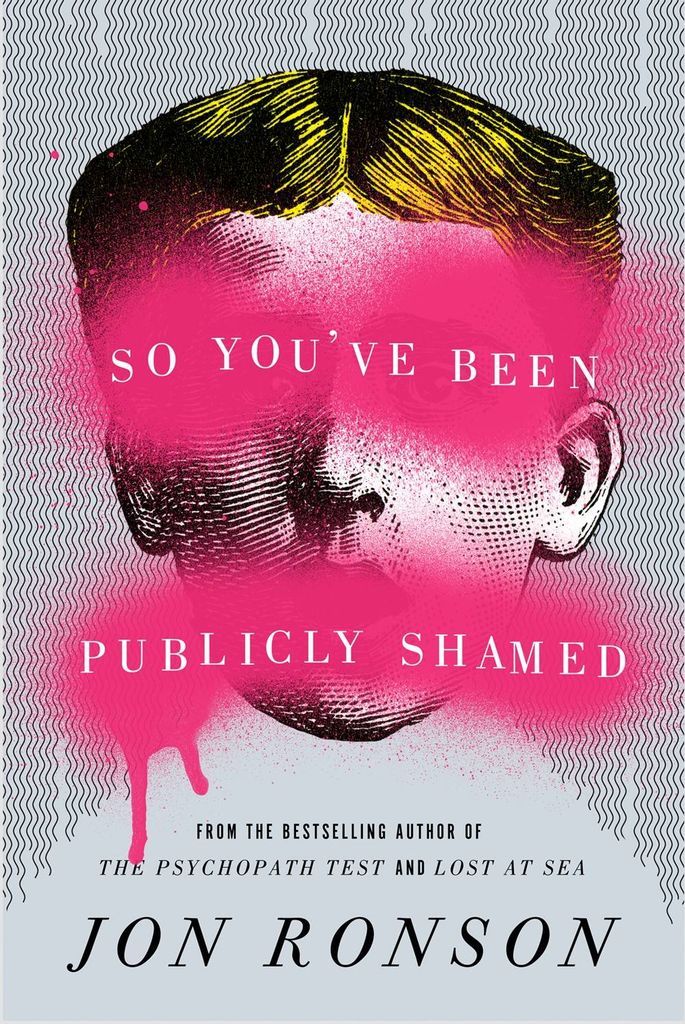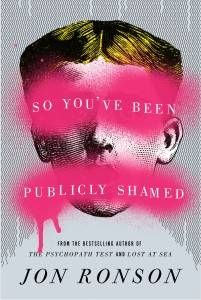 So You've Been Publicly Shamed by Jon Ronson (Riverhead Books)
For the past three years, Jon Ronson has travelled the world meeting recipients of high-profile public shamings. The shamed are people like us – people who, say, made a joke on social media that came out badly, or made a mistake at work. Once their transgression is revealed, collective outrage circles with the force of a hurricane and the next thing they know they're being torn apart by an angry mob, jeered at, demonized, sometimes even fired from their job.
A great renaissance of public shaming is sweeping our land. Justice has been democratized. The silent majority are getting a voice. But what are we doing with our voice? We are mercilessly finding people's faults. We are defining the boundaries of normality by ruining the lives of those outside it. We are using shame as a form of social control.
Simultaneously powerful and hilarious in the way only Jon Ronson can be, So You've Been Publicly Shamed is a deeply honest book about modern life, full of eye-opening truths about the escalating war on human flaws – and the very scary part we all play in it.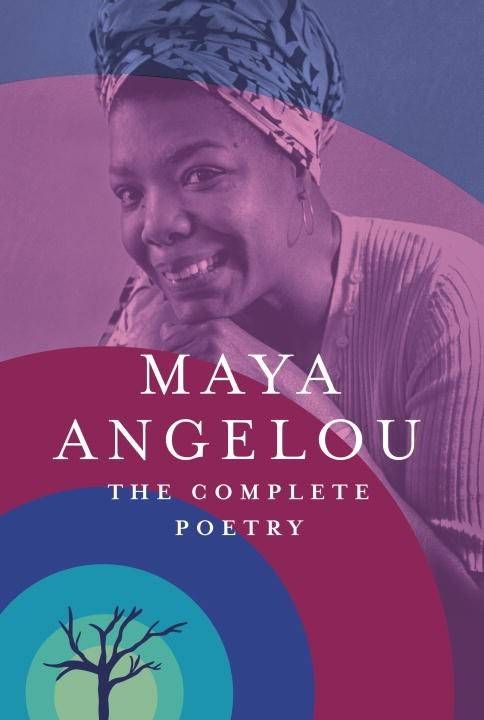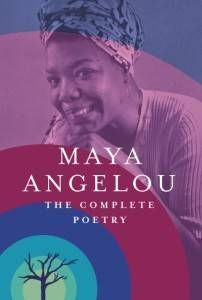 The Complete Poetry by Maya Angelou (Random House)
From her reflections on African American life and hardship in Just Give Me a Cool Drink of Water 'fore I Diiie to her revolutionary celebrations of womanhood in Phenomenal Woman and Still I Rise, and her elegant tributes to dignitaries Bill Clinton and Nelson Mandela (On the Pulse of Morning and His Day Is Done, respectively), every inspiring word of Maya Angelou's poetry is included in the pages of this volume. Most specially, this collection includes a never-before-published poem titled, Amazement Awaits, written by the poet and commissioned for the 2008 Olympic Games.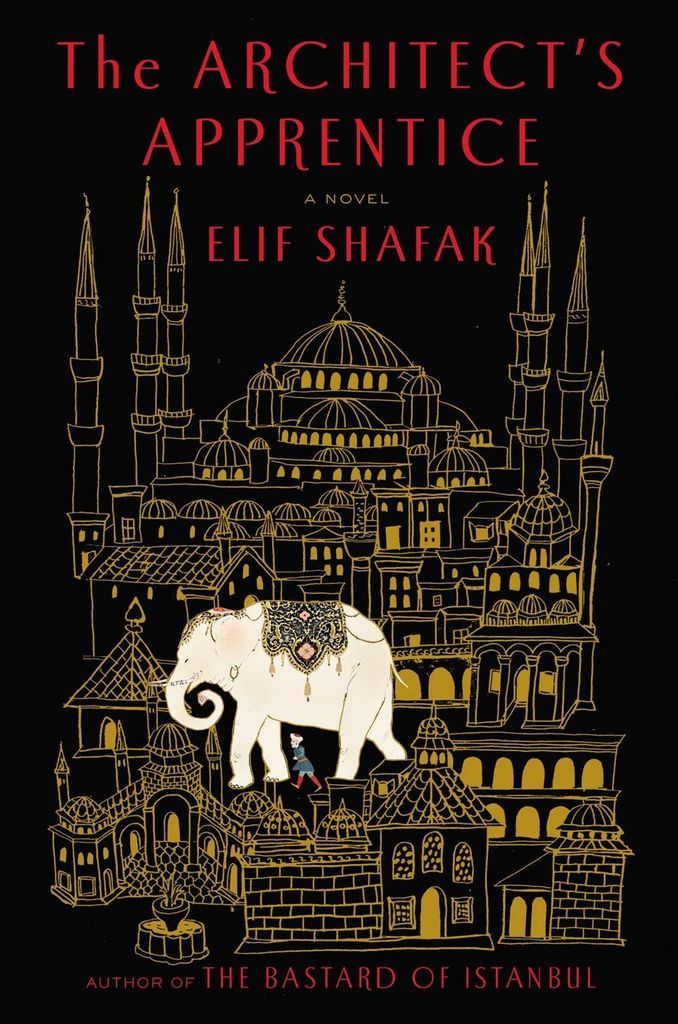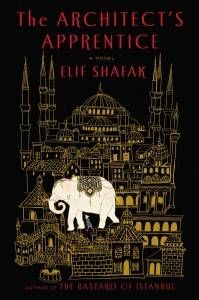 The Architect's Apprentice by Elif Shafak (Viking)
In her latest novel, Turkey's preeminent female writer spins an epic tale spanning nearly a century in the life of the Ottoman Empire. In 1540, twelve-year-old Jahan arrives in Istanbul. As an animal tamer in the sultan's menagerie, he looks after the exceptionally smart elephant Chota and
befriends (and falls for) the sultan's beautiful daughter, Princess Mihrimah. A palace education leads Jahan to Mimar Sinan, the empire's chief architect, who takes Jahan under his wing as they construct (with Chota's help) some of the most magnificent buildings in history. Yet even as they build Sinan's triumphant masterpieces—the incredible Suleymaniye and Selimiye mosques—dangerous undercurrents begin to emerge, with jealousy erupting among Sinan's four apprentices.
A memorable story of artistic freedom, creativity, and the clash between science and fundamentalism, Shafak's intricate novel brims with vibrant characters, intriguing adventure, and the lavish backdrop of the Ottoman court, where love and loyalty are no match for raw power.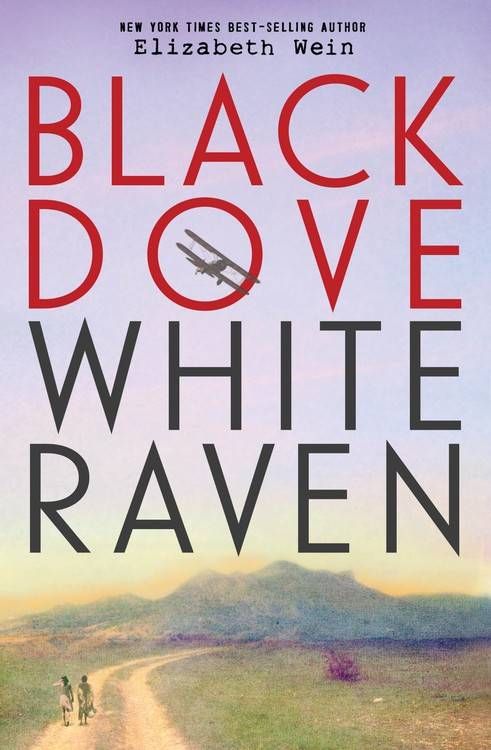 Black Dove, White Raven by Elizabeth Win (Disney-Hyperion)
Emilia and Teo's lives changed in a fiery, terrifying instant when a bird strike brought down the plane their stunt pilot mothers were flying. Teo's mother died immediately, but Em's survived, determined to raise Teo according to his late mother's wishes—in a place where he won't be discriminated against because of the color of his skin. But in 1930s America, a white woman raising a black adoptive son alongside a white daughter is too often seen as a threat.
Seeking a home where her children won't be held back by ethnicity or gender, Rhoda brings Em and Teo to Ethiopia, and all three fall in love with the beautiful, peaceful country. But that peace is shattered by the threat of war with Italy, and teenage Em and Teo are drawn into the conflict. Will their devotion to their country, its culture and people, and each other be their downfall…or their salvation?
In the tradition of her award-winning and bestselling Code Name Verity, Elizabeth Wein brings us another thrilling and deeply affecting novel that explores the bonds of friendship, the resilience of young pilots, and the strength of the human spirit.
PAPERBACK RELEASES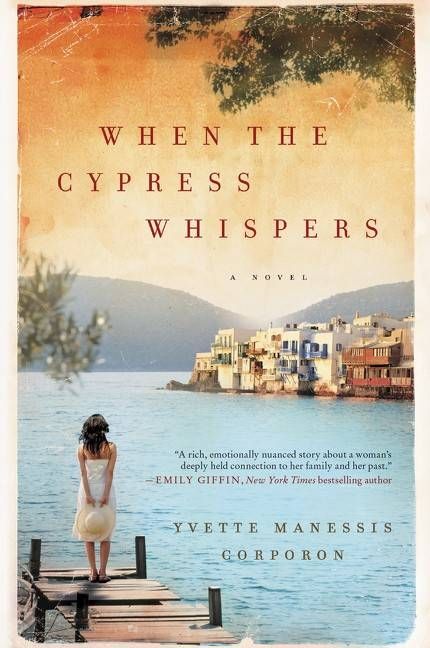 When the Cypress Whispers by Yvette Manessis Corporon (Harper Paperbacks)
On a beautiful Greek island, myths, magic, and a colorful cast of mortals come together in a lushly atmospheric debut celebrating the powerful bond between an American woman and her Greek grandmother.
The daughter of Greek immigrants, Daphne has been brought up to believe in the American dream. When her husband dies in a car accident, leaving her with an inconsolable baby and stacks of bills, she channels everything she has into opening her own Greek restaurant. Now an acclaimed chef and restaurateur, she has also found a second chance at love with her wealthy, handsome fiancé.
Although American by birth, Daphne spent many blissful childhood summers on the magical Greek island of Erikousa, which her grandmother still calls home. At her Yia-yia's side, she discovered her passion for cooking and absorbed the vibrant rhythms of island life, infused with ancient myths and legends lovingly passed down through generations. Somehow her beloved grandmother could always read her deepest thoughts, and despite the miles between them Daphne knows Yia-yia is the one person who can look beyond Daphne's storybook life of seeming perfection to help her stay grounded. With her wedding day fast approaching, Daphne returns to Erikousa and to Yia-yia's embrace.
The past and the present beautifully entwine in this glorious, heartfelt story about a woman trapped between the siren call of old-world traditions and the demands of a modern career and relationship. When Daphne arrives on Erikousa with her daughter, Evie, in tow, nothing is the way she recalls it, and she worries that her elderly Yia-yia is losing her grip on reality. But as the two of them spend time together on the magical island once again, her grandmother opens up to share remarkable memories of her life there—including moving stories of bravery and loyalty in the face of death during World War II—and Daphne remembers why she returned. Yia-yia has more than one lesson to teach her: that security is not the same as love, that her life can be filled with meaning again, and that the most important magic to believe in is the magic of herself.
Warrior by Ellen Oh (HarperTeen)
Kira, the yellow-eyed demon slayer who fiercely protected her kingdom—and the crown prince—has been proclaimed the Dragon Musado of prophecy. With the help of the first lost treasure, the legendary tidal stone that controls the seas, she defeated the evil shaman.
But it wasn't enough.
Hansong is in chaos. The Demon Lord's minions have infiltrated the city, treason is brewing among the military ranks, and Kira is overwhelmed by the loss of her parents. She's determined that nothing will stop her from finding the second treasure needed to fulfill the Dragon King's prophecy. Not even her attraction to Jaewon or the destructive army of half-breed demons hot on her trail. If only she could learn to trust others…
Her father always said one person can change the world. Will it be Kira?
For fantasy and action fans, Warrior boasts mythical creatures—such as a nine-tailed fox demon—a goblin army, a hungry dragon with a snarky attitude, and a strong female hero to boot.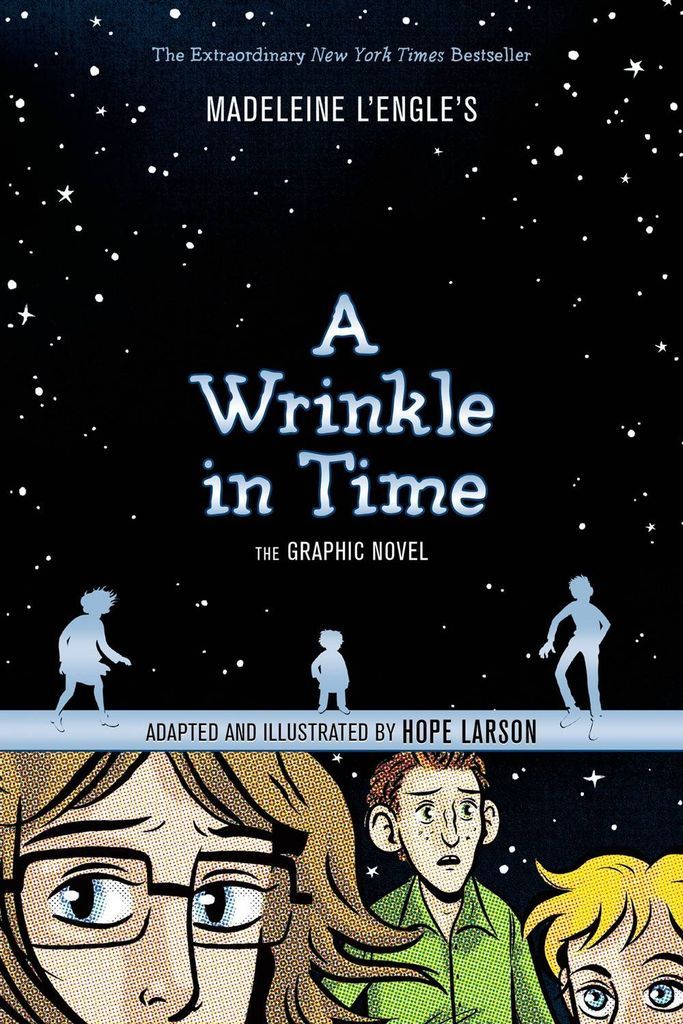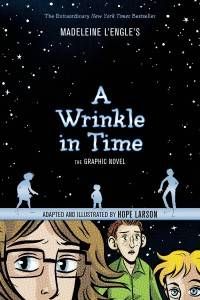 A Wrinkle in Time: The Graphic Novel by Madeleine L'Engle and Hope Larson (Square Fish)
The world already knows Meg and Charles Wallace Murry, Calvin O'Keefe, and the three Mrs—Who, Whatsit, and Which—the memorable and wonderful characters who fight off a dark force and save our universe in the Newbery Award-winning classic A Wrinkle in Time. But in fifty years of publication, the book has never been illustrated. Now, Hope Larson takes the classic story to a new level with her vividly imagined interpretations of tessering and favorite characters like the Happy Medium and Aunt Beast. Perfect for old fans and winning over new ones, this graphic novel adaptation is a must-read.
____________________
Expand your literary horizons with New Books!, a weekly newsletter spotlighting 3-5 exciting new releases, hand-picked by our very own Liberty Hardy. Sign up now!