We're bringing Fresh Ink to you one day later this week because we declared yesterday a Riot Reading Day in honor of Neil Gaiman and his newest novel, The Ocean at the End of the Lane. Now, take a look at some of the other notable new releases that are worthy of a place on your shelves (real or virtual).
HARDCOVER RELEASES
She Rises by Kate Worsley (Bloomsbury USA)
It is 1740 and Louise Fletcher, a young maid, has been warned of the lure of the sea for as long as she can remember—after all, it stole away her father and brother. But when she is offered work in the bustling naval port of Harwich serving a wealthy captain's daughter, she leaps at the chance to see more of the world. There she meets Rebecca, her haughty and fascinating mistress.
Intertwined with Louise's story is that of fifteen-year-old Luke, who is beaten and press ganged, sent to sea against his will on board the warship Essex in the service of His Majesty's Navy. He must learn fast and choose his friends well if he is to survive the brutal hardships of a sailor's life and its many dangers, both up high in the rigging and in the dark decks down below.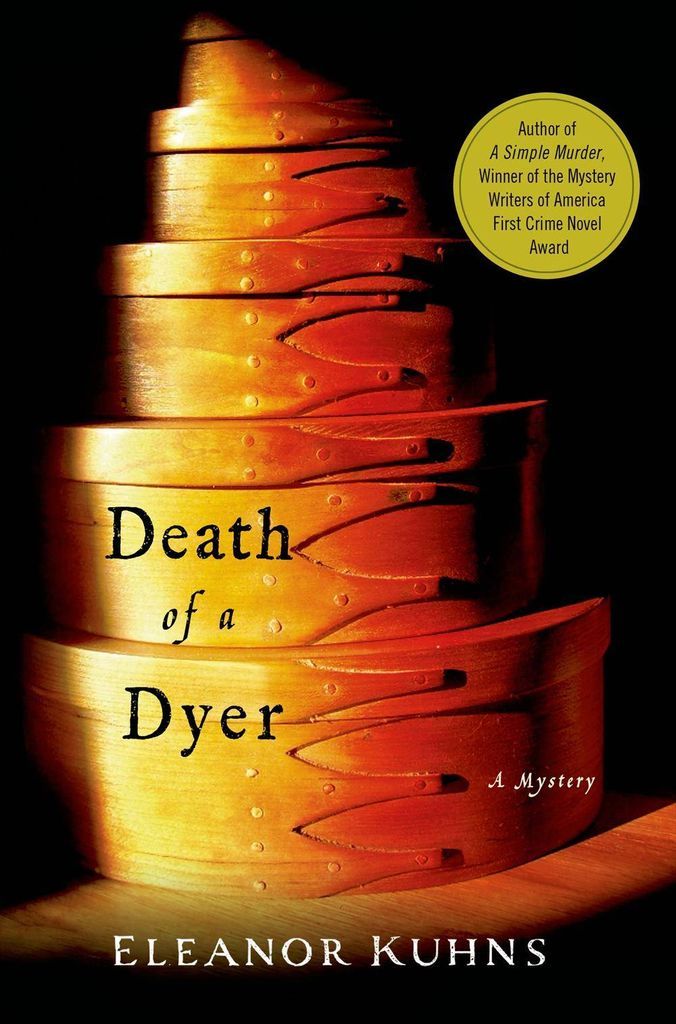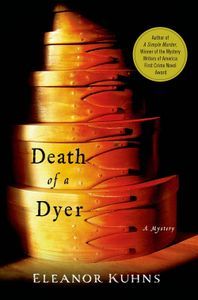 Death of a Dyer by Eleanor Kuhns (Minotaur Books)
Will Rees feels at home. It's been a long time since he last felt this way—not since before his wife died more than five years ago and he took to the road as a traveling weaver. Now Rees is back on his farm, living with his teenaged son, David, and his housekeeper, Lydia—whose presence contributes more towards his happiness than he's ready to admit. But his domestic bliss is shattered the morning a visitor brings news of an old friend's murder.
Nate Bowditch and Rees hadn't spoken in many long years, but as children they were closer than brothers, and Rees feels his loss acutely. Asked to look into the circumstances surrounding Nate's death, Rees simply can't refuse. At the Bowditch farmstead, Rees quickly discovers that everyone—from Nate's frosty wife to his missing son to the shy serving girl—is hiding something. But are any of them actually capable of murder? Or does the answer lie elsewhere, behind stones no one even knew needed unturning?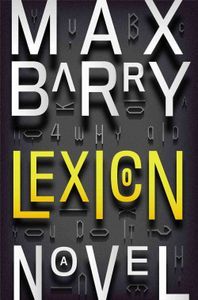 Lexicon by Max Barry (The Penguin Press)
At an exclusive school somewhere outside of Arlington, Virginia, students aren't taught history, geography, or mathematics—at least not in the usual ways. Instead, they are taught to persuade.The very best will graduate as "poets": adept wielders of language who belong to a nameless organization that is as influential as it is secretive. Whip-smart orphan Emily Ruff is making a living running a three-card Monte game on the streets of San Francisco when she attracts the attention of the organization's recruiters. Emily becomes the school's most talented prodigy until she makes a catastrophic mistake: She falls in love. Meanwhile, a seemingly innocent man named Wil Jamieson is brutally ambushed by two strange men in an airport bathroom. It turns out Wil is the key to a secret war between rival factions of poets and is quickly caught in their increasingly deadly crossfire. In order to survive, he must journey to the toxically decimated town of Broken Hill, Australia, to discover who he is and why an entire town was blown off the map.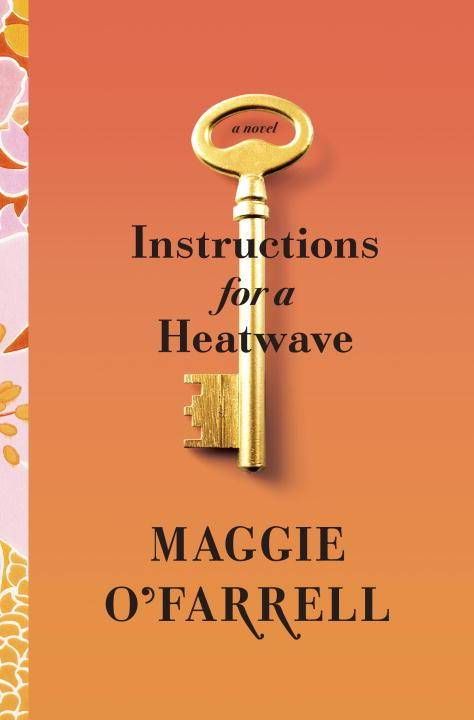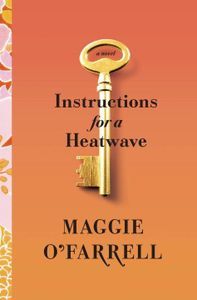 Instructions for a Heatwave by Maggie O'Farrell (Knopf)
Gretta Riordan wakes on a stultifying July morning to find that her husband of forty years has gone to get the paper and vanished, cleaning out his bank account along the way. Gretta's three grown children converge on their parents' home for the first time in years: Michael Francis, a history teacher whose marriage is failing; Monica, with two stepdaughters who despise her and a blighted past that has driven away the younger sister she once adored; and Aoife, the youngest, now living in Manhattan, a smart, immensely resourceful young woman who has arranged her entire life to conceal a devastating secret.
In a novel that stretches from the heart of London to New York City's Upper West Side to a remote village on the coast of Ireland, O'Farrell paints a bracing portrait of a family falling apart and coming together with hard-won, life-changing truths about who they really are.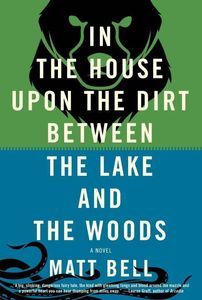 In the House upon the Dirt Between the Lake and the Woods by Matt Bell (Soho Press)
In this epic, mythical debut novel, a newly-wed couple escapes the busy confusion of their homeland for a distant and almost-uninhabited lakeshore. They plan to live there simply, to fish the lake, to trap the nearby woods, and build a house upon the dirt between where they can raise a family. But as their every pregnancy fails, the child-obsessed husband begins to rage at this new world: the song-spun objects somehow created by his wife's beautiful singing voice, the giant and sentient bear that rules the beasts of the woods, the second moon weighing down the fabric of their starless sky, and the labyrinth of memory dug into the earth beneath their house.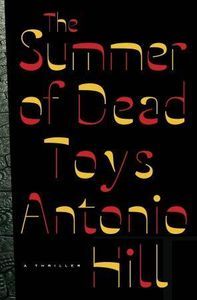 The Summer of Dead Toys by Antonio Hill (Crown)
Inspector Hector Salgado is a transplanted Argentine living in Barcelona. While working on human trafficking case, Salgado's violent temper got the best of him and he beat a suspect within an inch of his life. Ordered on probation, he fled to Argentina to cool off for a few months. Now he's back in Barcelona and is eager for another big case. But his boss has other plans. He assigns Salgado to a routine accidental death: a college student fell from a balcony in one of Barcelona's ritzier neighborhoods. As Salgado begins to piece together the life and world of the victim, he realizes that his death was not all that simple: his teenage friends are either overly paranoid or deceptively calm, and drugs might be involved. Hector begins to follow a trail that will lead him deep into the underbelly of Barcelona's high society where he'll come face-to-face with dangerous criminals, long-buried secrets, and, of course, his own past. But Hector thrives on pressure, and he lives for this kind of case–dark, violent, and seemingly unsolvable.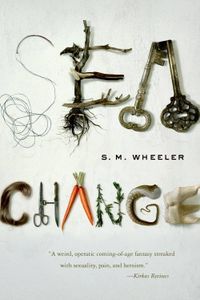 Sea Change by S.M. Taylor (Tor Books)
The unhappy child of two powerful parents who despise each other, young Lilly turns to the ocean to find solace, which she finds in the form of the eloquent and intelligent sea monster Octavius, a kraken. In Octavius's many arms, Lilly learns of friendship, loyalty, and family. When Octavius, forbidden by Lilly to harm humans, is captured by seafaring traders and sold to a circus, Lilly becomes his only hope for salvation. Desperate to find him, she strikes a bargain with a witch that carries a shocking price.
Her journey to win Octavius's freedom is difficult. The circus master wants a Coat of Illusions; the Coat tailor wants her undead husband back from a witch; the witch wants her skin back from two bandits; the bandits just want some company, but they might kill her first. Lilly's quest tests her resolve, tries her patience, and leaves her transformed in every way.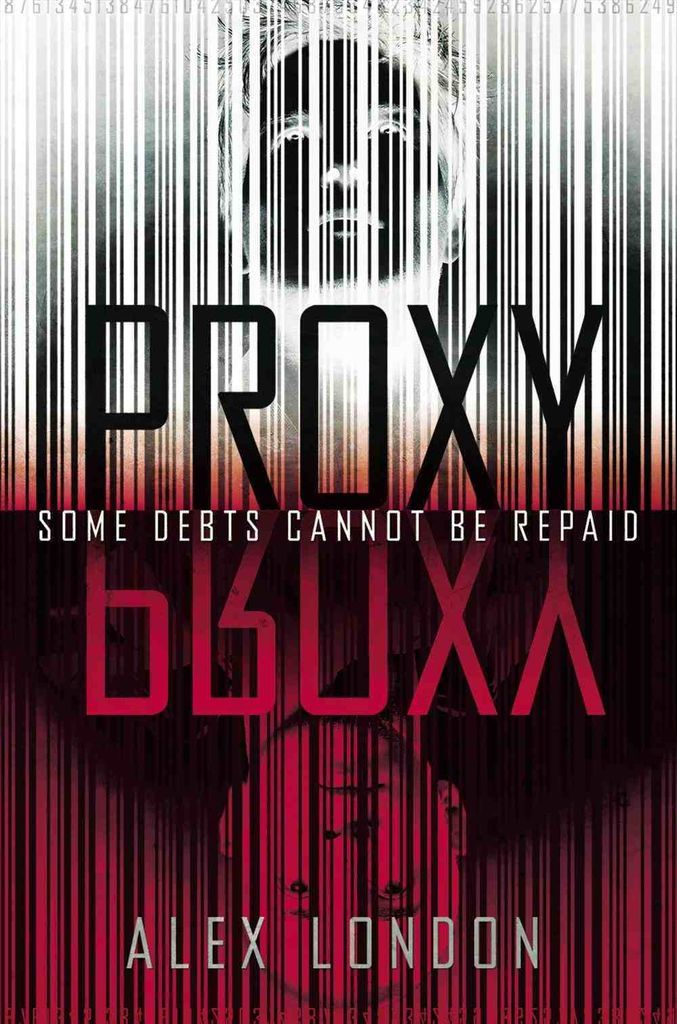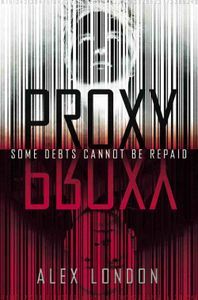 Proxy by Alex London (Philomel)
Knox was born into one of the City's wealthiest families. A Patron, he has everything a boy could possibly want—the latest tech, the coolest clothes, and a Proxy to take all his punishments. When Knox breaks a vase, Syd is beaten. When Knox plays a practical joke, Syd is forced to haul rocks. And when Knox crashes a car, killing one of his friends, Syd is branded and sentenced to death. Syd is a Proxy. His life is not his own.
Then again, neither is Knox's. Son to a master manipulator, Knox and Syd have more in common than either would guess. So when Knox and Syd realize that the only way to beat the system is to save each other, they flee. Yet Knox's father is no ordinary Patron, and Syd is no ordinary Proxy. The ensuing cross-country chase will uncover a secret society of rebels, test both boys' resolve, and shine a blinding light onto a world of those who owe and those who pay. Some debts, it turns out, cannot be repaid.
PAPERBACK RELEASES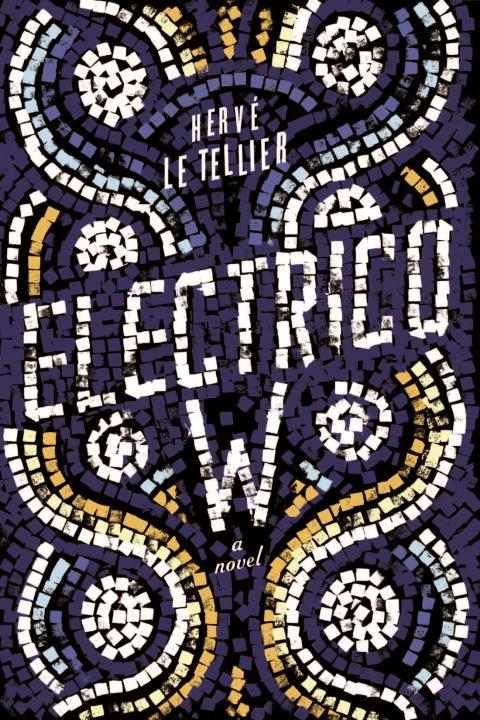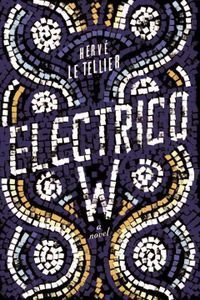 Electrico W by Herve Le Tellier (Other Press)
Journalist, writer, and translator Vincent Balmer moves to Lisbon to escape from a failing affair. During his first assignment there, he teams up with Antonio-a photographer who has just returned to the city after a ten-year absence-to report for a French newspaper on an infamous serial killer's trial. While walking around the city together to take notes and photos for the article, they visit the places of Antonio's childhood, swap stories from their pasts, and confide in each other. But the more they learn about each other, the more their lives become inextricably intertwined. With a structure that parallels Homer's Odyssey, Eléctrico W recounts their nine days together and the adventures that proliferate to form a constellation of successive ephemeral connections and relationships.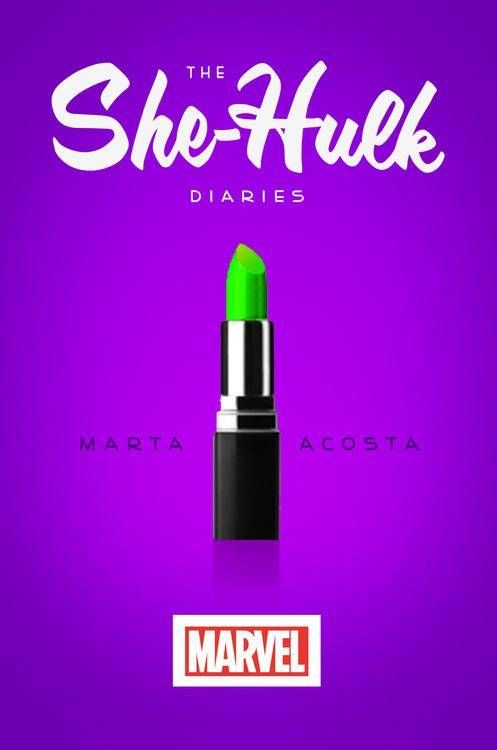 The She-Hulk Diaries by Marta Acosta (Hyperion)
Meet She-Hulk, the Marvel heroine who's thrilled comic fans for decades and shares her cousin Bruce Banner's ability to morph into an all-powerful, crime-fighting creature. She's a single woman in her thirties who, when she's not 650 pounds, is known as Jennifer Walters. Saying there are two sides to her personality is the understatement of the year. She'd love to stop having to save the universe on short notice and settle into a long-term relationship, but before she does that, she needs to stop ripping every freaking expensive piece of clothing she owns, control her temper and stop throwing defendants through walls, and finally find appropriately shaded green hued cover-up for the Hulk-sized pimple on her chin.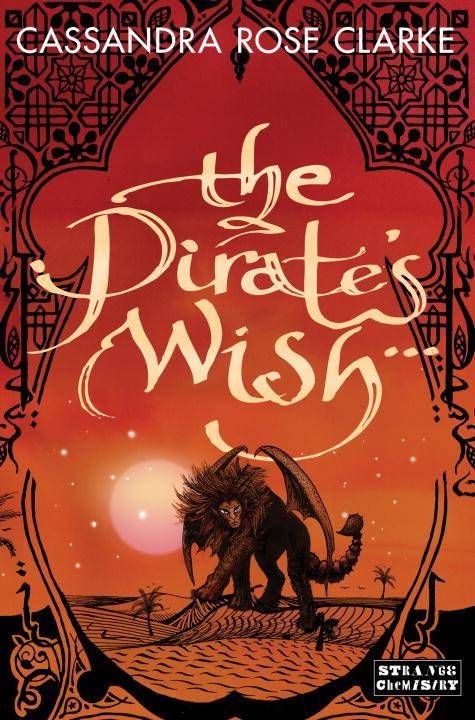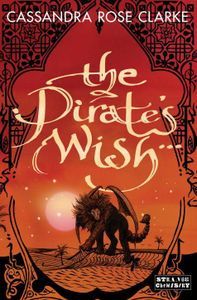 The Pirate's Wish by Cassandra R. Clarke (Strange Chemistry)
After setting out to break the curse that binds them together, the pirate Ananna and the assassin Naji find themselves stranded on an enchanted island in the north with nothing but a sword, their wits, and the secret to breaking the curse: complete three impossible tasks. With the help of their friend Marjani and a ratherunusual ally, Ananna and Naji make their way south again, seeking what seems to be beyond their reach.
Unfortunately, Naji has enemies from the shadowy world known as the Mists, and Ananna must still face the repercussions of going up against the Pirate Confederation. Together, Naji and Ananna must break the curse, escape their enemies – and come to terms with their growing romantic attraction.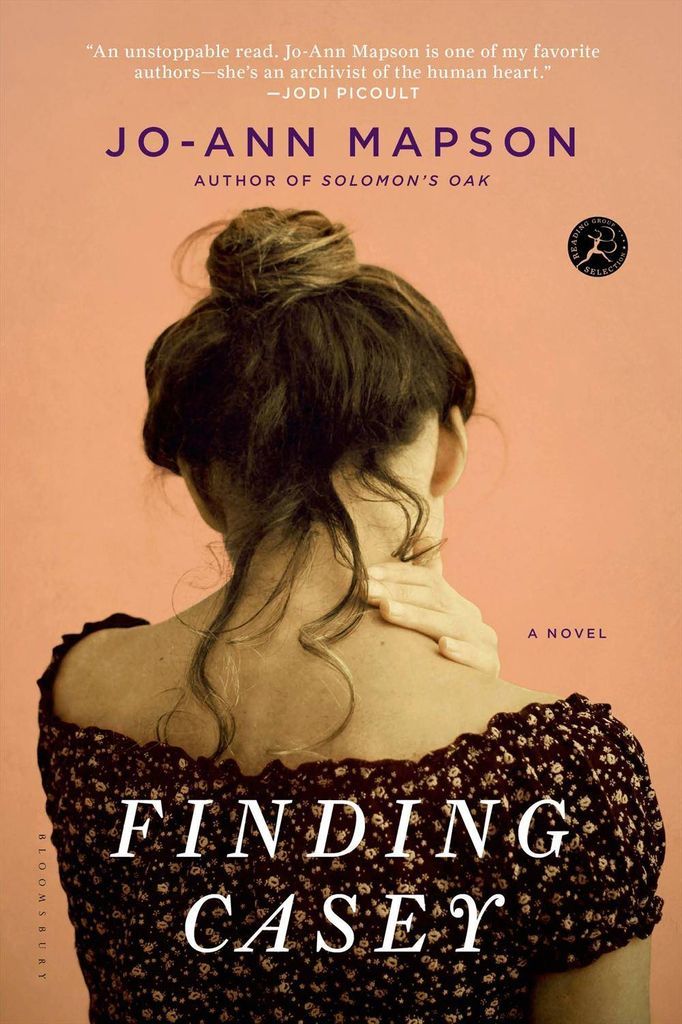 Finding Casey by Jo-Ann Mapson (Bloomsbury USA)
Glory Vigil, newly married and unexpectedly pregnant at forty-one, is nesting in the home she and her husband Joseph have just moved to in Santa Fe, a house that—unknown to them—is rumored to have a resident ghost. Their adopted daughter, Juniper, is home from college for Thanksgiving and in love for the very first time, quickly learning how a relationship changes everything. But Juniper has a tiny arrow lodged in her heart, a leftover sherd from the day eight years earlier when her sister Casey disappeared—in a time before she'd ever met Glory and Joseph. When a fieldwork course takes Juniper to a pueblo only a few hours away, she finds herself right back in the past she thought she'd finally buried.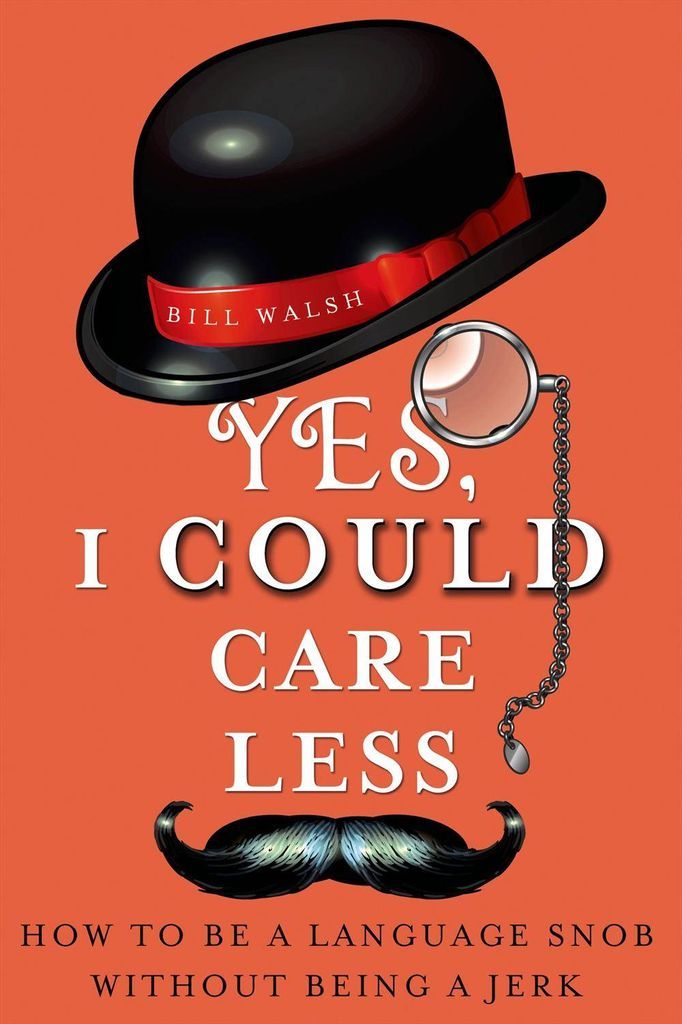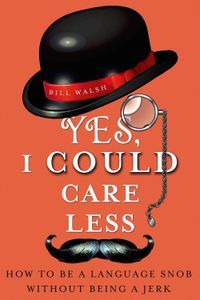 Yes, I Could Care Less by Bill Walsh (St. Martin's Griffin)
Could you care less? Does bad grammar "literally" make your head explode? Test your need for this book with these sentences:
"Katrina misplaced many residents of New Orleans from their homes."
"Mark had a full schedule of meetings. His first of the day was a small businessman, followed by a high schoolteacher."
"Betty was 100% percent wrong."
Pat yourself on the back if you found issues in every one of these sentences, but remember: There is a world out there beyond the stylebooks, beyond Strunk and White, beyond Lynne Truss and Failblogs. Part usage manual, part confessional and part manifesto, Yes, I Could Care Less bounces from sadomasochism to weather geekery, Top Chef to Monty Python. It is a lively and often personal look at one man's continuing journey through the obstacle course that some refer to, far too simply, as "grammar."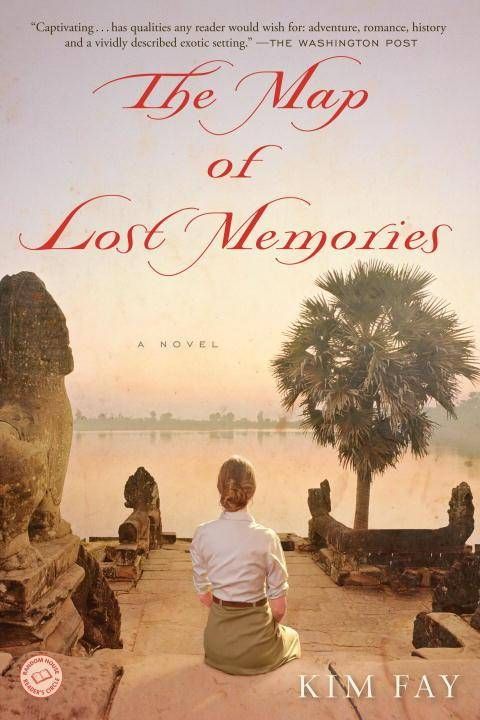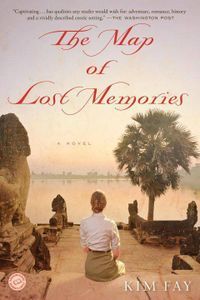 The Map of Lost Memories by Kim Fay (Ballantine Books)
In 1925 Shanghai, a city of malleable ethics where nothing is what it seems, Irene Blum arrives to convince scholar and temple-robber Simone Merlin to help her find a set of scrolls believed to contain the lost history of Cambodia's ancient Khmer empire. United by a deep hunger for the priceless scrolls, the women commit an act of violence that shocks them both. But as they flee Shanghai, they begin to realize that their hidden motives for finding the scrolls are strongly opposed, and each discovery reveals that their pasts are entwined in ways they never could have imagined.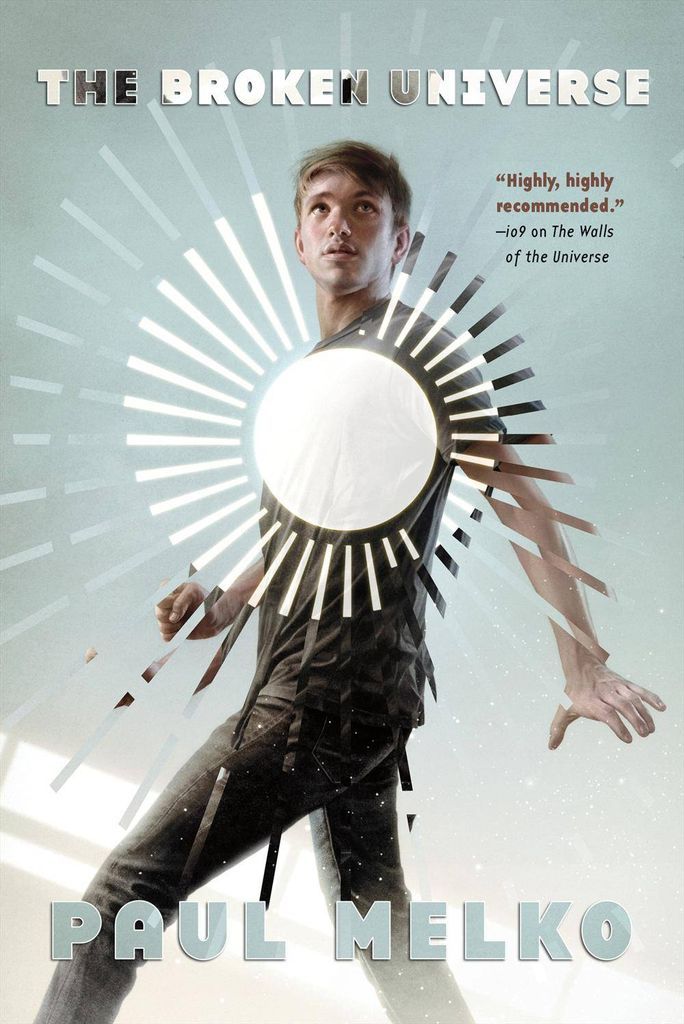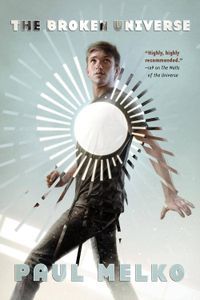 The Broken Universe by Paul Melko (Tor Books)
Possessing technology that allows him to travel across alternate worlds, John Rayburn begins building a transdimensional commercial empire, led by him, his closest friends, and their doppelgängers from several different parallel universes. But not every version of every person is the same, and their agendas do not always coincide.
Despite their benign intentions, the group's activities draw unwanted attention from other dimensional travelers who covet their technology and will kill anyone to control it: a threat that culminates in a nuclear standoff for domination of the multiverse.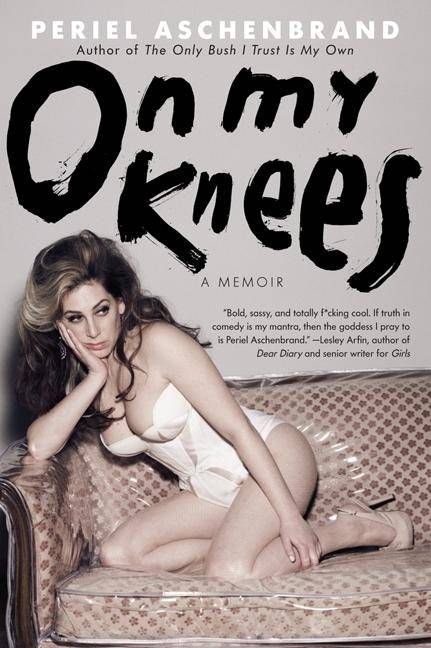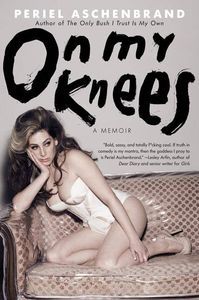 On My Knees: A Memoir by Periel Ascherbrand (Harper Perennial)
Periel Aschenbrand seems to have no fear. Not only has she appeared naked on the cover of her first book, but she also started her own political t-shirt line with sayings like "The Only Bush I Trust Is My Own," and "If It's Date Rape, Do I Get Dinner?" But after she breaks up with her longtime boyfriend, shortly following her deeply beloved grandmother's passing, the normally indomitable Periel finds herself demoralized, sinking into the midst of a major life low, and questioning whether she'll ever bounce back, find her footing, and fall in love again.
At the beginning of On My Knees, we find her drinking her days away on plastic-covered couches as she squats in her dead grandmother's apartment. But out of the darkness that threatens to overwhelm her, she begins a powerful, transformative journey through crazy one night stands and ill-advised hookups with friends; bad benders mixing margaritas and marijuana; a run-in with Philip Roth; and, in the end, a trip to Israel and an encounter with the man who finally shows her that the chance for love never disappears.
_____________________________
Sign up for our newsletter to have the best of Book Riot delivered straight to your inbox every two weeks. No spam. We promise.
To keep up with Book Riot on a daily basis, follow us on Twitter, like us on Facebook, , and subscribe to the Book Riot podcast in iTunes or via RSS. So much bookish goodness–all day, every day.