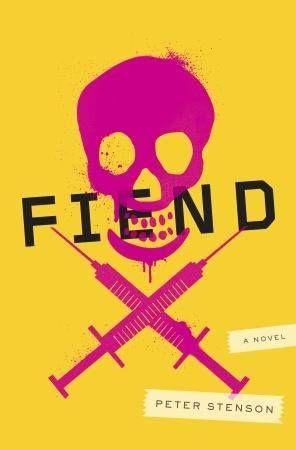 In Fresh Ink, we highlight and discuss some of the week's most exciting new books.
HARDBACK RELEASES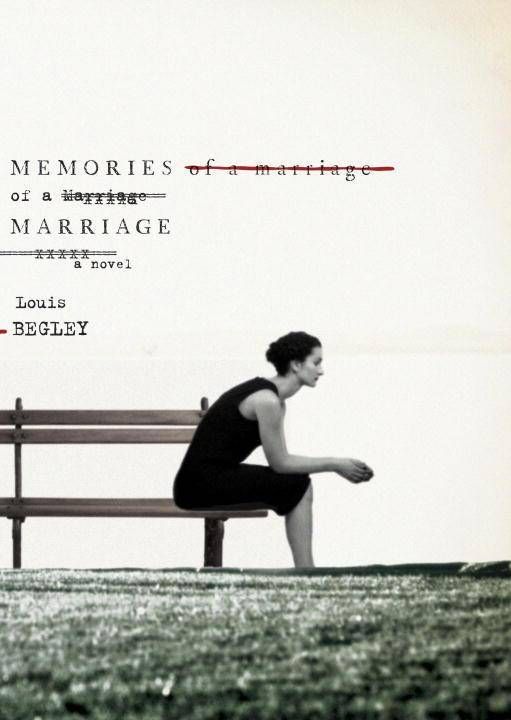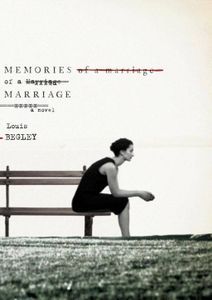 Memories of a Marriage by Louis Begley (Nan A. Talese)
In the unforgiving class system of the 1950s, Lucy de Bourgh, daughter of one of Rhode Island's first families and beneficiary of an ample trust fund, was married to Thomas Snow, son of a Newport garage owner and his bookkeeper wife. It hardly mattered that Thomas was a graduate of Harvard Business School, or that he went to work for a great Wall Street firm and succeeded beyond expectations. In Lucy's eyes, he remained irremediably a "townie." Decades later, a chance meeting brings Lucy together with Philip, our narrator. They'd known each other earlier, and he remembers her as a ravishing, funny, ready-for-anything hellion with a well-earned reputation for generosity with sexual favors. He also remembers Thomas, killed in a freak accident years after his and Lucy's divorce, and is shocked to hear Lucy refer to Thomas insistently as "that monster." How is he to reconcile that unexpected and overflowing reservoir of bitterness and resentments with his own memories? Almost against his will, Philip sets out on a quest that soon becomes an obsession to discover who exactly these friends were whom he had understood so incompletely, and what happened in their marriage.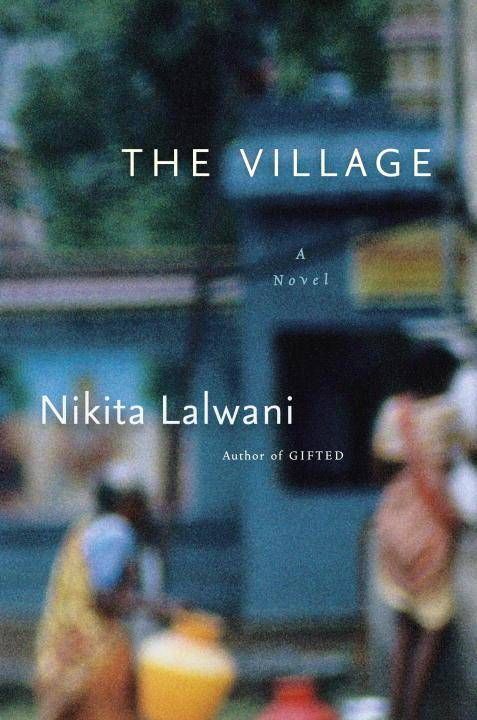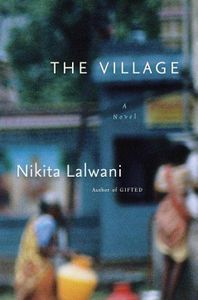 The Village by Nikita Lalwani (Random House)
After a long journey from England, Ray Bhullar arrives early on a winter morning at the gates of a remote Indian village called Ashwer which will be her home for the next three months. The door of the hut she will share with Serena, her English co-worker, is a loose sheet of metal, the windows simple holes in the walls. Beyond the lockless door, village life goes on as usual. And yet, the village is anything but normal. Despite the domestic chores being carried out, cooking, fetching water and sewing and laundering linens, Ashwer is a village of murderers, an experimental open prison. And when Ray and her crew take up residence, to observe and to make a documentary, it seems that they are innocent visitors into a violent world, on a mission to hold the place up to viewers as the ultimate example of tolerance. But the longer Ray and her colleagues stay and their need for drama intensifies, the line between innocence and guilt begins to blur and an unexpected and terrifying new kind of cruelty emerges. A mesmerizing and heartfelt tale of manipulation and personal morality, Nikita Lalwani's new novel brilliantly exposes how truly frail our moral judgment can be.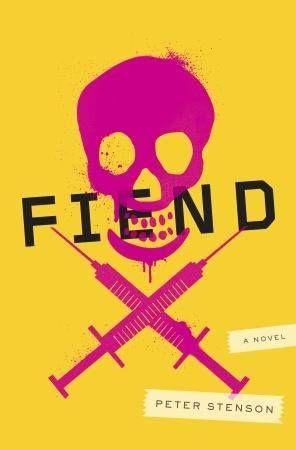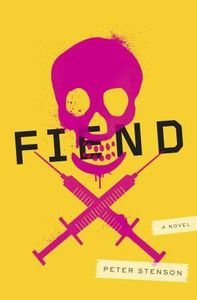 Fiend by Peter Stenson (Crown)
When Chase sees the little girl in umbrella-print socks disemboweling the Rottweiler, he's not too concerned. As someone who's been smoking meth every day for as long as he can remember, he's no stranger to such horrifying drug-fueled hallucinations. But as he and his fellow junkies soon discover, the little girl is no illusion. The end of the world really has arrived. And with Chase's life already destroyed beyond all hope of redemption, Armageddon might actually be an opportunity-a last chance to hit restart, win back the love of his life, and become the person he once dreamed of being.
Propelled by a blistering first-person voice and featuring a powerfully compelling antihero, Fiend is at once a brilliant portrait of addiction, a pitch-black comedy, and the darkest, most twisted love story you've ever read-not to mention one hell of a zombie novel.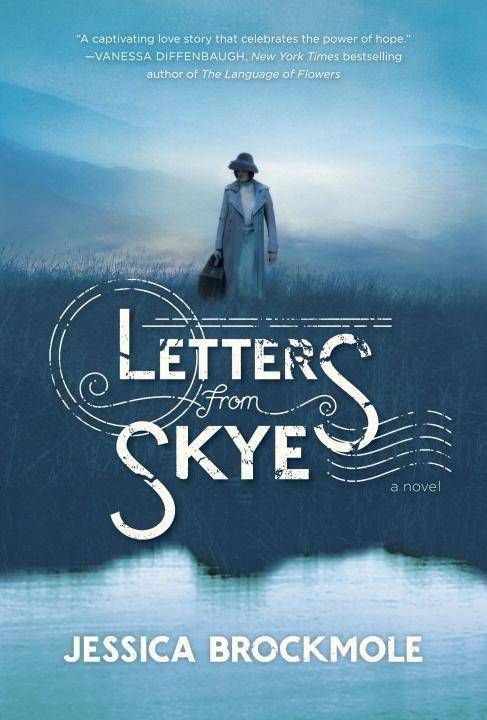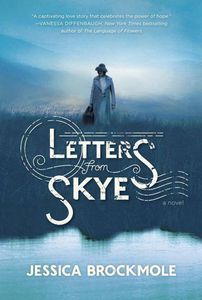 Letters from Skye by Jessica Brockmole (Ballantine Books)
Despite being married to a fisherman, twenty-six year old poet Elspeth Dunn is terrified of water and has never left her native Isle of Skye, in the far northwest of Scotland. When a fan letter arrives one day from a college boy in foreign-sounding Urbana, Illinois, the two strike up a correspondence that quickly becomes the center of both of their lives. Swept up in the war effort, Davey soon volunteers as an ambulance driver for the French Army, a reckless job sought by ex-pilots and race car drivers, and Elspeth waits on her remote Scottish island, worried she'll lose her love before ever even seeing his face. A generation and another war later, Elspeth's daughter Margaret is busy escorting the children of Edinburgh to safe homes in the countryside, all while falling in love with her best friend, a pilot in the RAF. But when her mother mysteriously disappears, and letters start raining from their wainscoting in the aftermath of a bombing, Margaret must figure out what happened to her family so long ago if she ever hopes to see her mother again.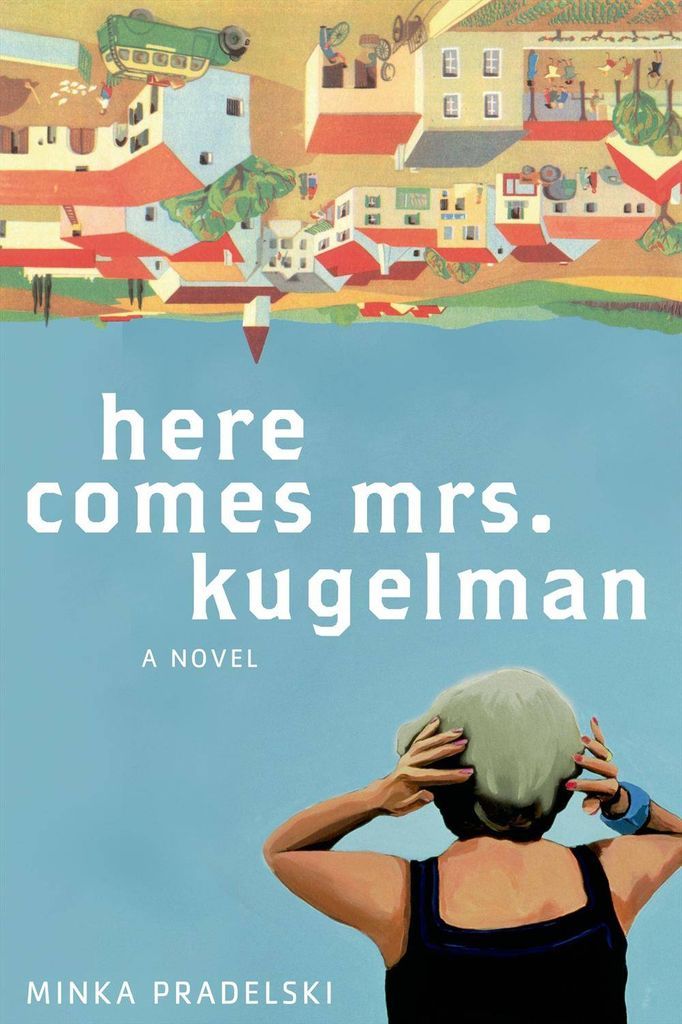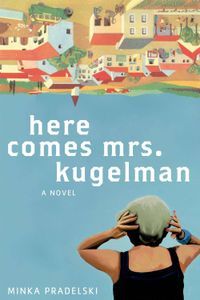 Here Comes Mrs. Kugelman by Minka Pradelski (Metropolitan Books)
When feisty young Tsippy Silberberg of the curious eating habits receives word from Tel Aviv that a distant aunt has left her a mysterious inheritance—an incomplete fish service in a battered brown suitcase—she decides to break her rigid routine and go collect it in person. But before she is even able to settle into her hotel room, an odd old woman bangs on her door and invites herself in. Her name is Bella Kugelman, and she is determined to talk. And talk she does, with wondrous effect. Soon the room is filled with people—residents of the Polish town of Bedzin before the war, who now live on, if only in Mrs. Kugelman's stories. Flirtatious girls and sly shopkeepers, rich industrialists and a family so poor that their necks are bent over from looking for coins—in tale after tale, a town magically returns to life, even as its grim future looms darkly. And under the thrall of Mrs. Kugelman's words, Tsippy finally pieces together her aunt's strange bequest, as well as her own place in the story unfolding before her.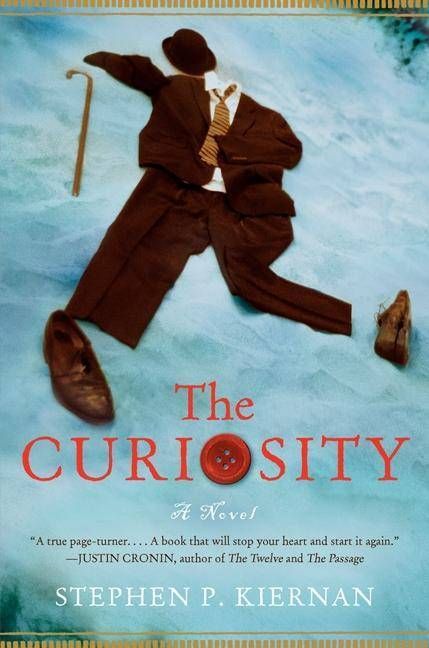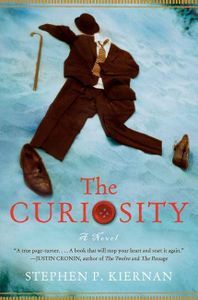 The Curiosity by Stephen Kiernan (William Morrow)
Dr. Kate Philo and her scientific exploration team make a breathtaking discovery in the Arctic: the body of a man buried deep in the ice. As a scientist in a groundbreaking project run by the egocentric and paranoid Erastus Carthage, Kate has brought small creatures-plankton, krill, shrimp-"back to life." Never have the team's methods been attempted on a large life form. Heedless of the consequences, Carthage orders that the frozen man be brought back to the lab in Boston, and reanimated. As the man begins to regain his memories, the team learns that he was-is-a judge, Jeremiah Rice, and the last thing he remembers is falling overboard into the Arctic Ocean in 1906. When news of the Lazarus Project and Jeremiah Rice breaks, it ignites a media firestorm and massive protests by religious fundamentalists. Thrown together by circumstances beyond their control, Kate and Jeremiah grow closer. But the clock is ticking and Jeremiah's new life is slipping away. With Carthage planning to exploit Jeremiah while he can, Kate must decide how far she is willing to go to protect the man she has come to love.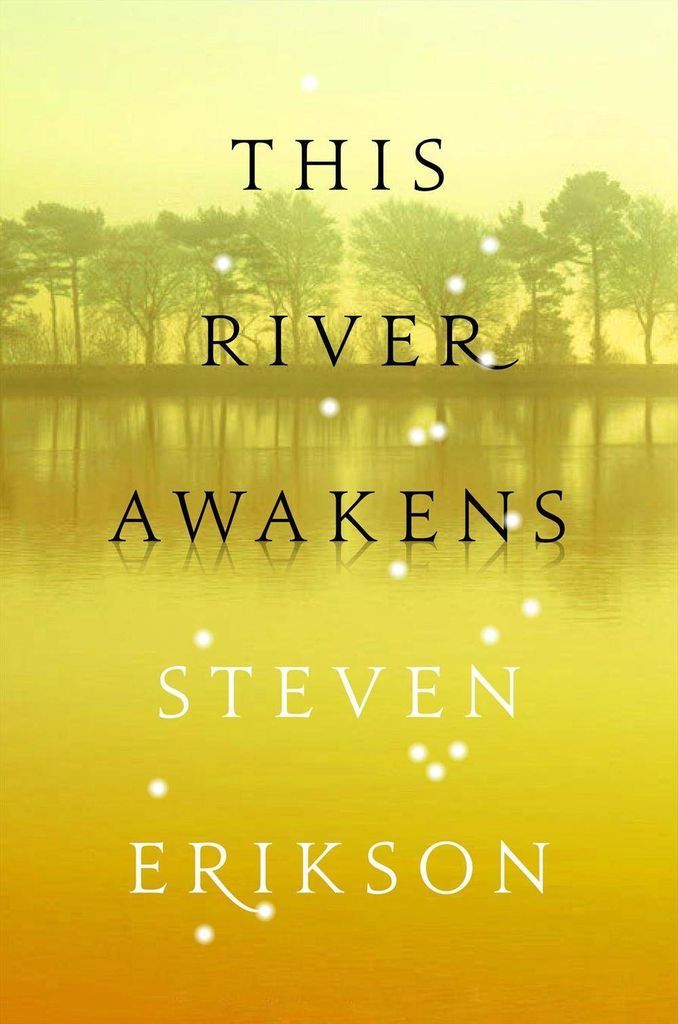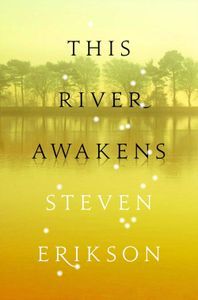 This River Awakens by Steven Erikson (Tor Books)
In the spring of 1971, Owen Brand and his family move to the riverside town of Middlecross in a renewed attempt to escape poverty. For twelve-year-old Owen, it's the opportunity for a new life and an end to his family's isolation. He quickly falls in with a gang of three local boys and forms a strong bond with Jennifer, the rebellious daughter of a violent, alcoholic father. As summer brings release from school, two figures preside over the boys' activities: Walter Gribbs, a benign old watchman at the yacht club, and Hodgson Fisk, a vindictive farmer tormented by his past. Then the boys stumble on a body washed up on the riverbank—a discovery whose reverberations will result, as the year comes full circle, in a cataclysm that envelops them all….
Published for the first time in the U.S., the acclaimed author of the Malazan Book of the Fallen series brings a coming-of-age tale that reads like Stand by Me reimagined by the Coen brothers.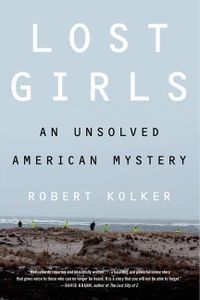 Lost Girls: An Unsolved American Mystery by Robert Kolker (Harper)
Over the course of three years, each of these young women vanished without a trace: Maureen in 2007, Melissa and Megan in 2009, and Amber and Shannan in 2010. All but one of their bodies was discovered on Gilgo Beach, Long Island, an unsettled, overgrown seven-mile stretch of shoreline on the string of barrier islands along South Oyster Bay. Sharing the same profile-all were in their twenties, all but one was under five feet tall, and all were prostitutes who advertised on Craigslist-the police concluded they were all the victims of one murderer, the Long Island serial killer, the most skillful and accomplished psychopath in New York since the "Son of Sam," David Berkowitz. But as author Robert Kolker discovered, the truth about these women went far deeper than common assumptions. The victims weren't outcasts; they weren't kidnapped or enslaved. All entered prostitution willingly. And all came from a slice of America ignored by politicians and the media: parts of the country hit hard by economics, where limited opportunities force people to make hard choices-choices that lead them to places like Gilgo Beach. Working closely with the victim's families, Lost Girls brings into focus the stories of these young women, their deaths, and their lives, offering a searing portrait of crime and circumstance that goes to the heart of modern America itself.
PAPERBACK RELEASES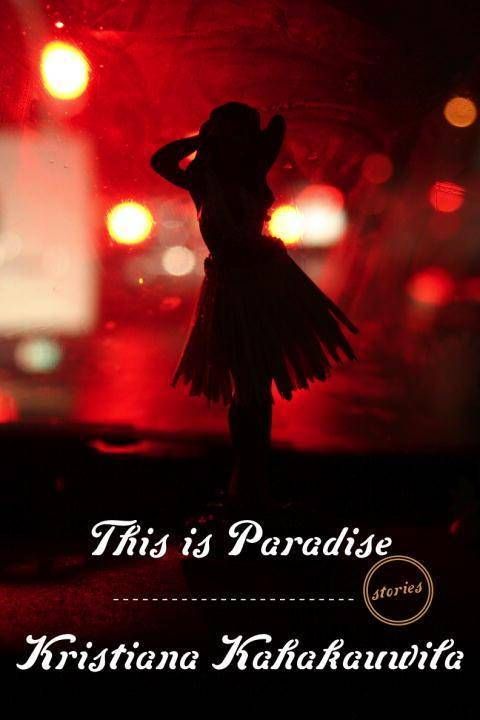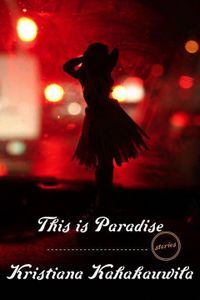 This is Paradise: Stories by Kristiana Kahakauwila (Hogarth)
This is the real Hawai'i: life is not the paradisical adventure that honeymooners or moviegoers see. Danger lurks on beautiful beaches, violence bubbles under the smooth surf, and characters come face-to-face with the inevitability of change and the need to define who they are against the forces of tradition and expectation. In these stories, a young woman decides to take revenge on the man who had her father murdered-only to find that her father wasn't who she thought he was. Three different groups of Hawaiian women observe and comment on the progress of an American tourist through one day and one night in Honolulu. And a young couple have an encounter with a stray dog that shakes their relationship to the core. This Is Paradise explores the relationships among native Hawaiians, local citizens, and emigrants from (and to) the contiguous forty-eight states. There is tension between locals and tourists, between locals and the military men that populate their communities, between local Hawaiian girls who never leave and those who do for higher education and then return.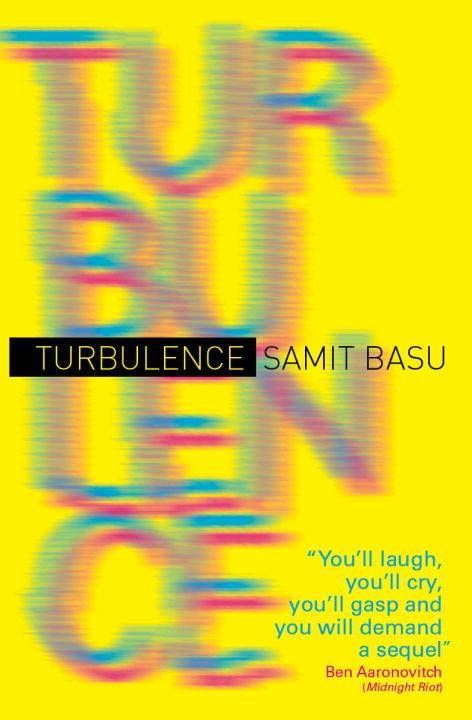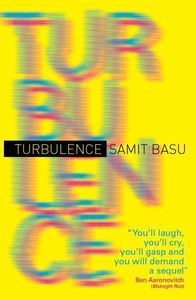 Turbulence by Samit Basu (Titan Books)
Aman Sen is smart, young, ambitious and going nowhere. He thinks this is because he doesn't have the right connections-but then he gets off a plane from London to Delhi and discovers that he has turned into a communications demigod. Indeed, everyone on Aman's flight now has extraordinary abilities corresponding to their innermost desires. Vir, a pilot, can now fly. Uzma, an aspiring Bollywood actress, now possesses infinite charisma. And then there's Jai, an indestructible one-man army with a good old-fashioned goal-to rule the world! Aman wants to ensure that their new powers aren't wasted on costumed crime-fighting, celebrity endorsements, or reality television. He wants to heal the planet but with each step he takes, he finds helping some means harming others. Will it all end, as 80 years of superhero fiction suggest, in a meaningless, explosive slugfest? Turbulence features the 21st-century Indian subcontinent in all its insane glory-F-16s, Bollywood, radical religious parties, nuclear plants, cricket, terrorists, luxury resorts, crazy TV shows-but it is essentially about two very human questions. How would you feel if you actually got what you wanted? And what would you do if you could really change the world?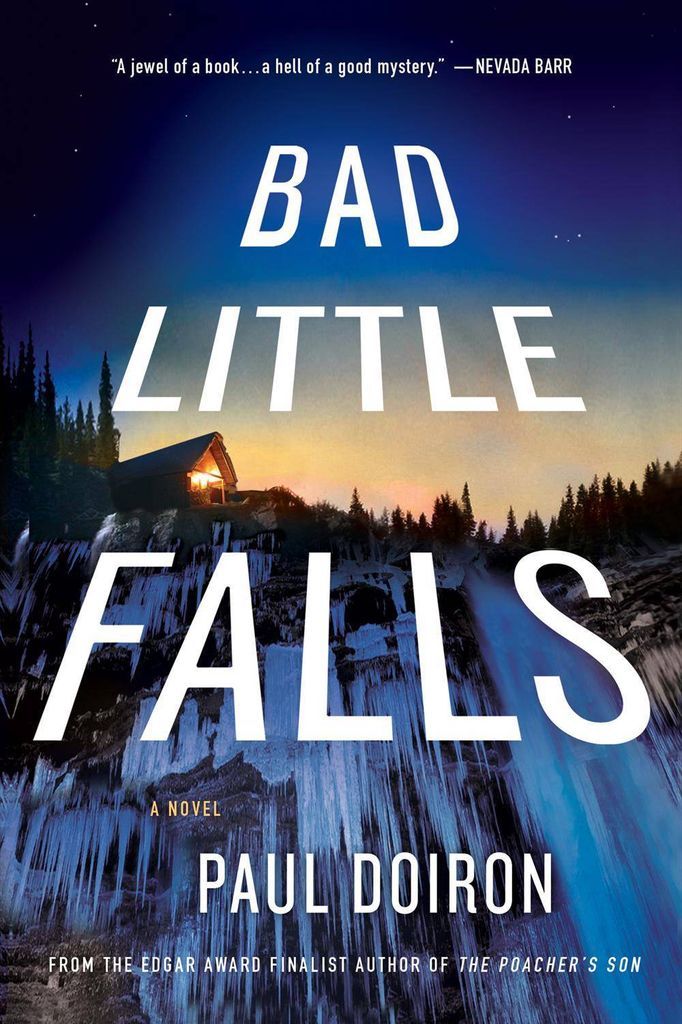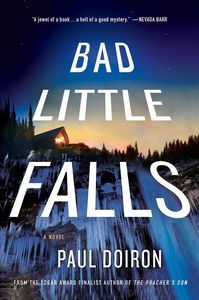 Bad Little Falls by Paul Doiron (Minotaur Books)
Maine game warden Mike Bowditch has been sent into exile, transferred by his superiors to a remote outpost on the Canadian border. When a blizzard descends on the coast, Bowditch is called to the rustic cabin of a terrified couple. A raving and halffrozen man has appeared at their door, claiming his friend is lost in the storm. But what starts as a rescue mission in the wilderness soon becomes a baffling murder investigation. The dead man is a notorious drug dealer, and state police detectives suspect it was his own friend who killed him. Bowditch isn't so sure, but his vow not to interfere in the case is tested when he finds himself powerfully attracted to a beautiful woman with a dark past and a troubled young son. The boy seems to know something about what really happened in the blizzard, but he is keeping his secrets locked in a cryptic notebook, and Mike fears for the safety of the strange child. Alone and outgunned, Bowditch turns for assistance to his old friend, the legendary bush pilot Charley Stevens. But in this snowbound landscape help seems very far away indeed. If Bowditch is going to catch a killer, he must survive on his own wits and discover strength he never knew he possessed.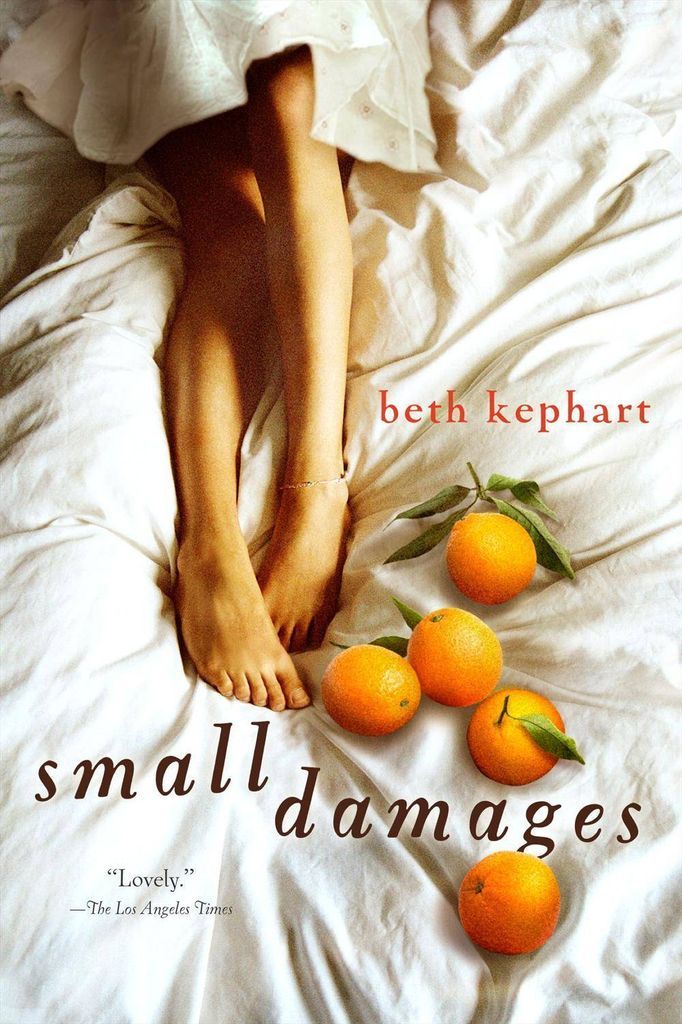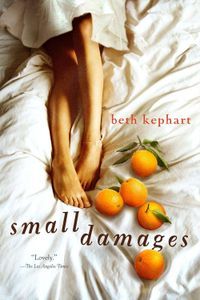 Small Damages by Beth Kephart (Speak)
Kenzie should be looking forward to prom and starting college in the fall, but instead she is mourning the loss of her father. Consumed by grief, she finds solace in the arms of her boyfriend, and she soon finds herself pregnant. Sent to southern Spain until she has the baby, Kenzie is at first sullen and difficult. But as she begins to open her eyes, and her heart, to the beauty that is all around her and inside her, Kenzie realizes she has some serious choices to make—choices about life, love, and home. Lyrically told in a way that makes the heat, the colors, and the smells of Spain feel alive, Small Damages is a feast for the heart and soul, and a coming-of-age novel not easily forgotten.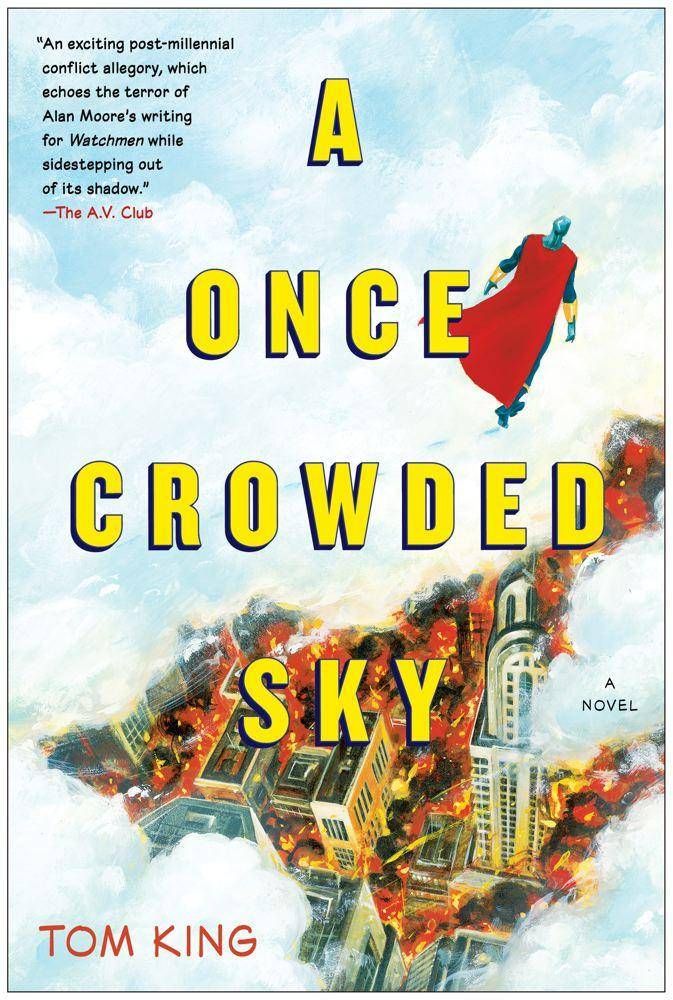 A Once Crowded Sky by Tom King (Touchstone)
A tour de force debut novel from a former CIA counterterrorism officer, A Once Crowded Sky fuses bombastic, comic-book-style storytelling with modern literary fiction. Supermen stripped of their powers must wrestle danger in a world without heroes—save one.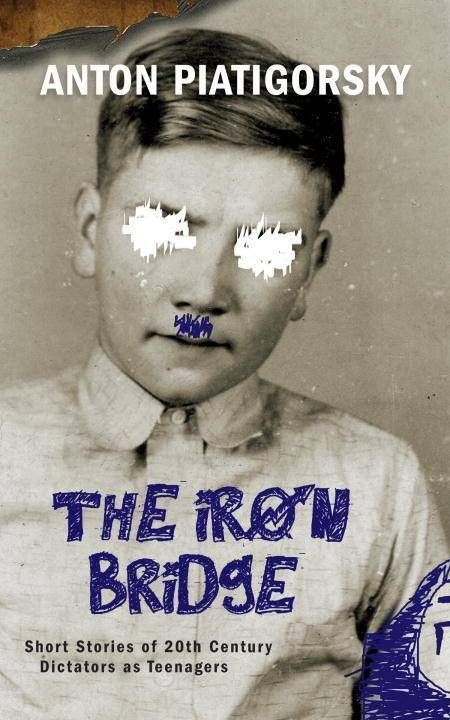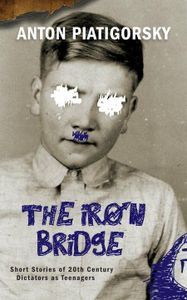 The Iron Bridge: Short Stories of 20th Century Dictators as Teenagers by Anton Piatigorsky (Steerforth)
The Iron Bridge delivers an inspired inquiry into the early lives of the 20th century's most notorious tyrants. Anton Piatigorsky pushes at the boundaries of the unexpected as he breathes fictionalized life into the adolescents who would grow up to become the most brutal dictators the world has ever known.
We discover a teenaged Mao Tse-Tung refusing an arranged marriage; Idi Amin cooking for the British Army; Stalin living in a seminary; and a melodramatic young Adolf Hitler dreaming of vast architectural achievements. Pol Pot and Rafael Trujillo are also subjects of separate stories. Piatigorsky explores moments that are nothing more than vague incidents in the biographies of these men, expanding mere footnotes into entire realities. The Iron Bridge, completely imagined yet captivatingly real, captures those crucial instants in time that may well have helped to deliver some of the most infamous leaders in history.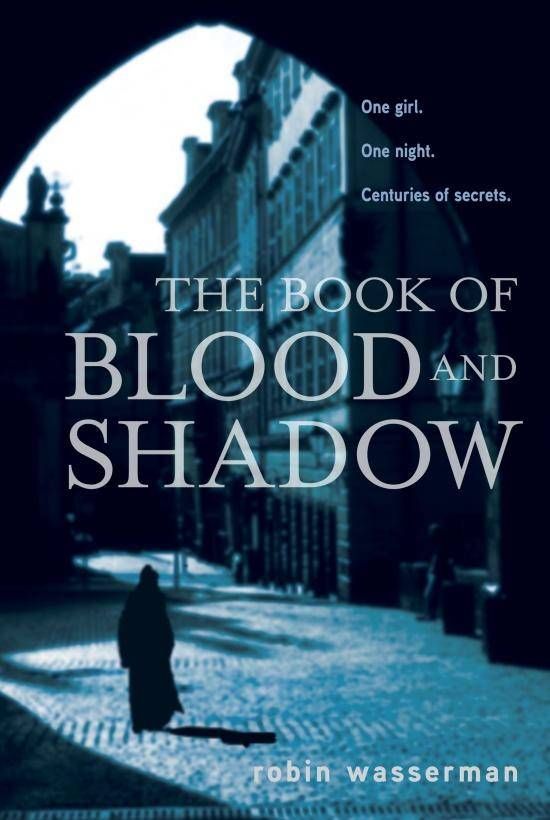 The Book of Blood and Shadow by Robin Wasserman (Ember)
One night is all it takes to change Nora Kane's life forever. Her best friend is dead; her boyfriend has vanished. And the trail of blood leads straight back to her: The person who might be responsible. The person who might be next.
Desperate to save the people she loves and determined to find justice for the ones she's lost, Nora unearths a dark web of secret societies and shadowy conspirators, all driven by a mad desire to possess something that might not even exist. Something to which Nora herself might hold the key. It turns out her night of blood is just one piece in a puzzle that spans continents and centuries-and solving it may be the only way she can save her own life.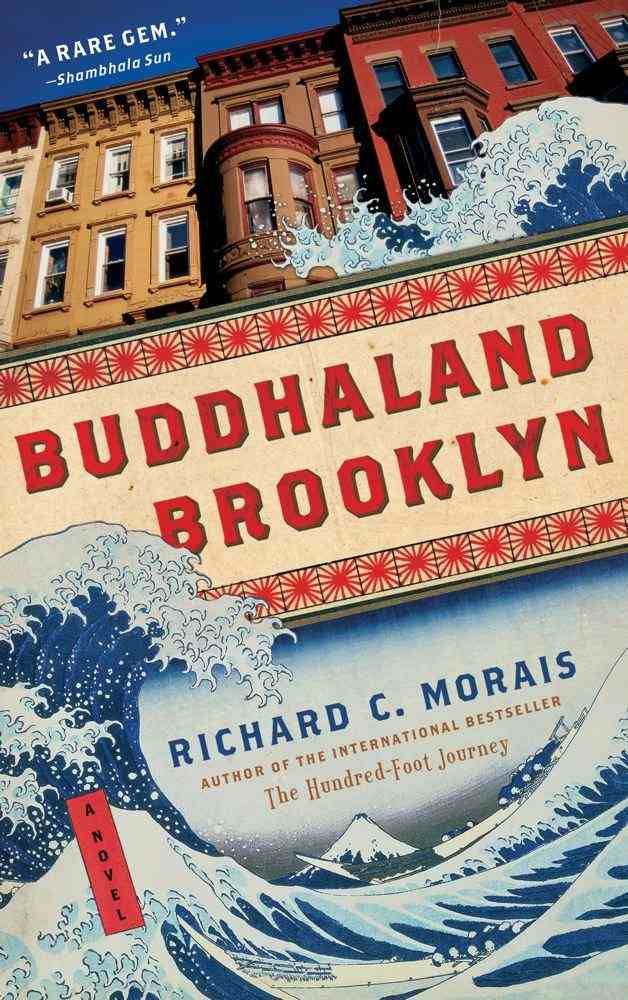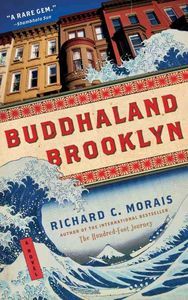 Buddhaland Brooklyn by Richard C. Morais (Scribner)
Seido Oda spent his boyhood in a small mountainside village in rural Japan. When his parents hand him over to the monks at the nearby Buddhist monastery, he devotes himself to painting, poetry, and prayer-and avoiding human contact. But his quiet life is unexpectedly upended when he is ordered by his superior to open a temple in Brooklyn.
New York is a shock to the introverted Oda, who now must lead a ragtag army of eccentrics who make up the local Buddhist community. After tragedy strikes, Oda finally realizes his own long-buried sadness and spiritual short­comings. It is only with newly opened eyes that Oda comes to find in Brooklyn the home he has always sought.
_____________________________
Sign up for our newsletter to have the best of Book Riot delivered straight to your inbox every two weeks. No spam. We promise.
To keep up with Book Riot on a daily basis, follow us on Twitter, like us on Facebook, and subscribe to the Book Riot podcast in iTunes or via RSS. So much bookish goodness–all day, every day.