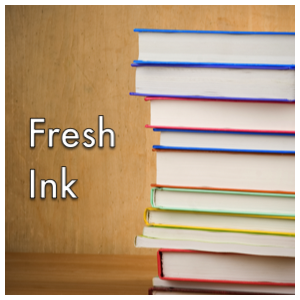 This content contains affiliate links. When you buy through these links, we may earn an affiliate commission.
HARDCOVER RELEASES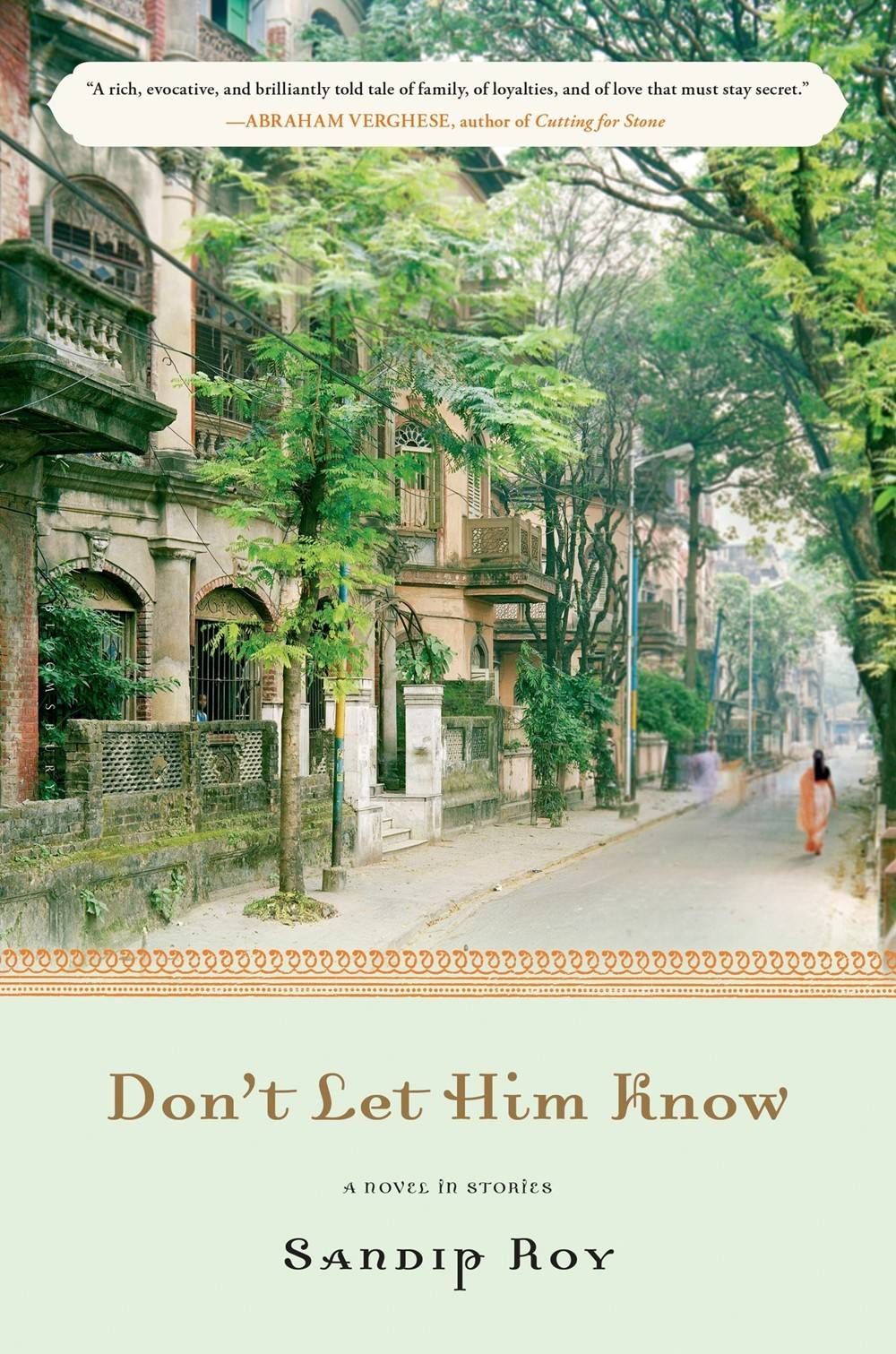 Don't Let Him Know by Sandip Roy (Bloomsbury)
In a boxy apartment building in an Illinois university town, Romola Mitra, a newly arrived young bride, anxiously awaits her first letter from home in India. When she accidentally opens the wrong letter, it changes her life. Decades later, her son Amit finds that letter and thinks he has discovered his mother's secret. But secrets have their own secrets sometimes, and a way of following their keepers.
Amit does not know that Avinash, his dependable and devoted father, has been timidly visiting gay chat rooms, driven by the lifelong desires he never allowed himself to indulge. Avinash, for his part, doesn't understand what his dutiful wife gave up in marrying him—the memories of romance she keeps tucked away.
Growing up in Calcutta, in a house bustling with feisty grandmothers, Amit was shielded from his parents' secrets. Now he's a successful computer engineer, settled in San Francisco yet torn between his new life and his duties to the one he left behind.
Moving from adolescent rooftop games to adult encounters in gay bars, from hair salons in Calcutta to McDonald's drive-thrus in California, Don't Let Him Know is an unforgettable story about family, the struggle between having what we want and doing what we feel we must, and the sacrifices we make for those we love. Tender, funny, and beautifully told, Don't Let Him Know marks the arrival of a resonant new voice.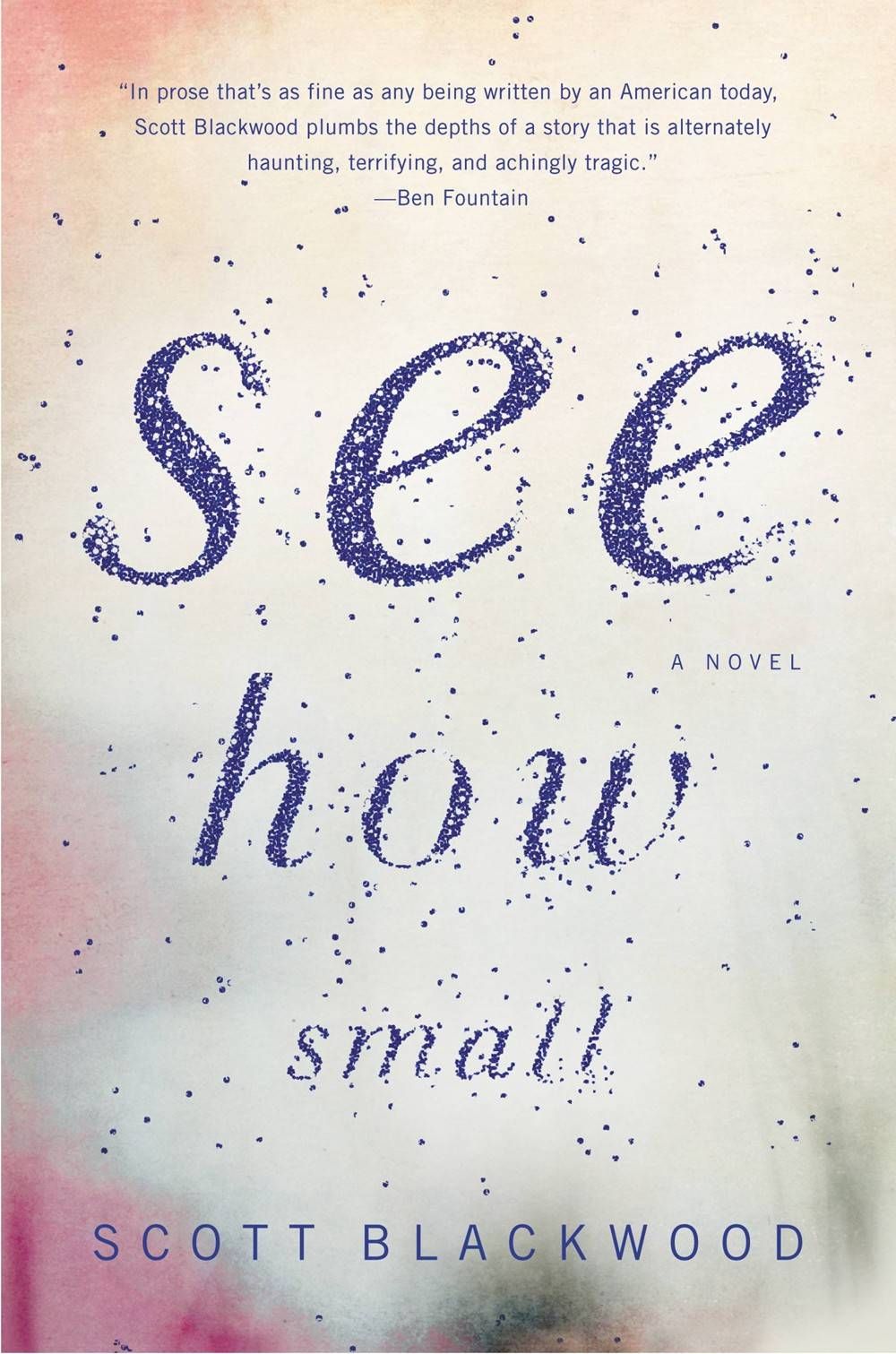 See How Small by Scott Blackwood (Little, Brown and Company)
One late autumn evening in a Texas town, two strangers walk into an ice cream shop shortly before closing time. They bind up the three teenage girls who are working the counter, set fire to the shop, and disappear. SEE HOW SMALL tells the stories of the survivors–family, witnesses, and suspects–who must endure in the wake of atrocity. Justice remains elusive in their world, human connection tenuous.
Hovering above the aftermath of their deaths are the three girls. They watch over the town and make occasional visitations, trying to connect with and prod to life those they left behind. "See how small a thing it is that keeps us apart," they say. A master of compression and lyrical precision, Scott Blackwood has surpassed himself with this haunting, beautiful, and enormously powerful new novel.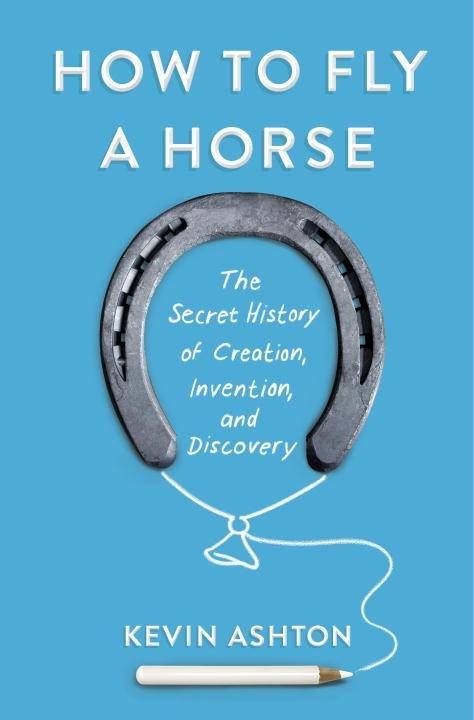 How to Fly a Horse: The Secret History of Creation, Invention, and Discovery by Kevin Ashton (Doubleday)
As a technology pioneer at MIT and as the leader of three successful start-ups, Kevin Ashton experienced firsthand the all-consuming challenge of creating something new. Now, in a tour-de-force narrative twenty years in the making, Ashton leads us on a journey through humanity's greatest creations to uncover the surprising truth behind who creates and how they do it. From the crystallographer's laboratory where the secrets of DNA were first revealed by a long forgotten woman, to the electromagnetic chamber where the stealth bomber was born on a twenty-five-cent bet, to the Ohio bicycle shop where the Wright brothers set out to "fly a horse," Ashton showcases the seemingly unremarkable individuals, gradual steps, multiple failures, and countless ordinary and usually uncredited acts that lead to our most astounding breakthroughs.
Creators, he shows, apply in particular ways the everyday, ordinary thinking of which we are all capable, taking thousands of small steps and working in an endless loop of problem and solution. He examines why innovators meet resistance and how they overcome it, why most organizations stifle creative people, and how the most creative organizations work. Drawing on examples from art, science, business, and invention, from Mozart to the Muppets, Archimedes to Apple, Kandinsky to a can of Coke, How to Fly a Horse is a passionate and immensely rewarding exploration of how "new" comes to be.
A Bad Character by Deepti Kapoor (Knopf)
She is twenty, restless in New Delhi. Her mother has died; her father has left for Singapore.
He is a few years older, just back to India from New York.
When they meet in a café one afternoon, she—lonely, hungry for experience, yearning to break free of tradition—casts aside her fears and throws herself headlong into a love affair, one that takes her where she has never been before.
Told in a voice at once gritty and lyrical, mournful and frank, A Bad Character marks the arrival of an astonishingly gifted new writer. It is an unforgettable hymn to a dangerous, exhilarating city, and a portrait of desire and its consequences as timeless as it is universal.
PAPERBACK RELEASES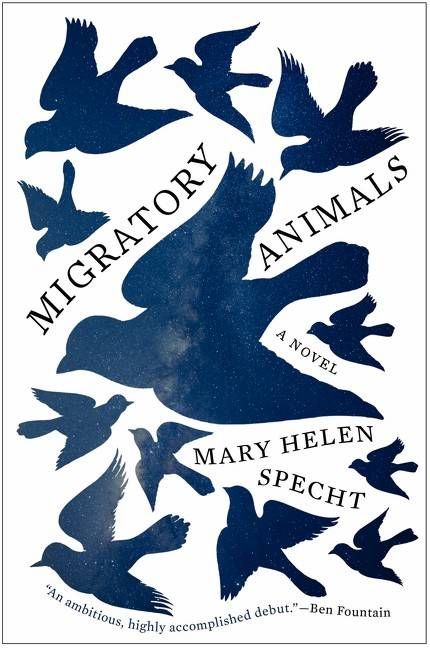 Migratory Animals by Mary Helen Specht (Harper Perennial)
When Flannery, a young scientist, is forced to return to Austin from five years of research in Nigeria, she becomes torn between her two homes. Having left behind her loving fiancé without knowing when she can return, Flan learns that her sister, Molly, has begun to show signs of the crippling genetic disease that slowly killed their mother.
As their close-knit circle of friends struggles with Molly's diagnosis, Flannery must grapple with what her future will hold: an ambitious life of love and the pursuit of scientific discovery in West Africa, or the pull of a life surrounded by old friends, the comfort of an old flame, family obligations, and the home she's always known. But she is not the only one wrestling with uncertainty. Since their college days, each of her friends has faced unexpected challenges that make them reevaluate the lives they'd always planned for themselves.
A mesmerizing debut from an exciting young writer, Migratory Animals is a moving, thought-provoking novel, told from shifting viewpoints, about the meaning of home and what we owe each other—and ourselves.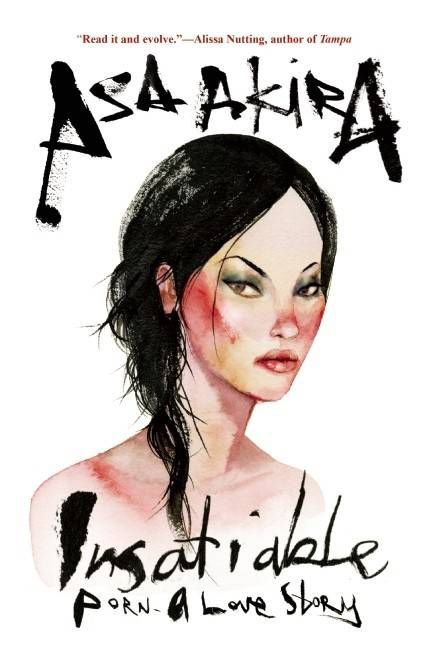 Insatiable: Porn: A Love Story by Asa Akira (Grove Press)
Asa Akira (28) has already had an extremely unusual life. Educated at the United Nations International School in Manhattan, she soon was earning a good living by stripping and working as a dominatrix at a sex dungeon. Akira has now built up a reputation for being of the most popular, hardworking, and extreme actors in the business, winning dozens of awards for her 330+ movies, including her #1 bestselling series "Asa Akira Is Insatiable".
In Insatiable, Akira recounts her extraordinary life in chapters that are hilarious, shocking, and touching. In a wry, conversational tone, she talks about her experiences shoplifting and doing drugs while in school, her relationship with other porn stars (she is married to one) and with the industry at large, and her beliefs about women and sexuality. Insatiable is filled with Akira's unusual and often highly amusing anecdotes, including her visit to a New Hampshire sex shop run by a mother and son.
In a world where porn is increasingly becoming part of the mainstream, Akira is one of very few articulate voices writing from the inside. She something important, controversial, and astonishingly interesting to say about sex and its central role in our culture.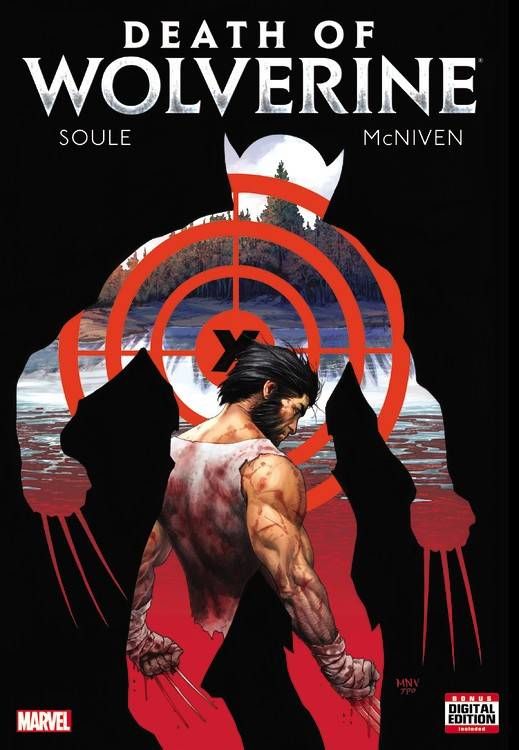 Death of Wolverine by Charles Soule and Steve McNiven (Marvel)
All roads must end somewhere, and every hero's story eventually comes to a close. For Logan, the century-old mutant known as Wolverine, that time is now. The loss of his healing factor and the traumatic events of "Three Months To Die" have all led to this, the single most important X-Men event of the decade. Over the years, Logan has been a warrior, a hero, a renegade, a savage, a samurai, a teacher – and so much more. Logan has spent decades being the best there is at what he does…but even the best fade away eventually. And now, the greatest X-Men hero will play a role he's never played before in this solemn special event brought to you by industry superstars Charles Soule and Steve McNiven.
____________________
Expand your literary horizons with New Books!, a weekly newsletter spotlighting 3-5 exciting new releases, hand-picked by our very own Liberty Hardy. Sign up now!