HARDCOVER RELEASES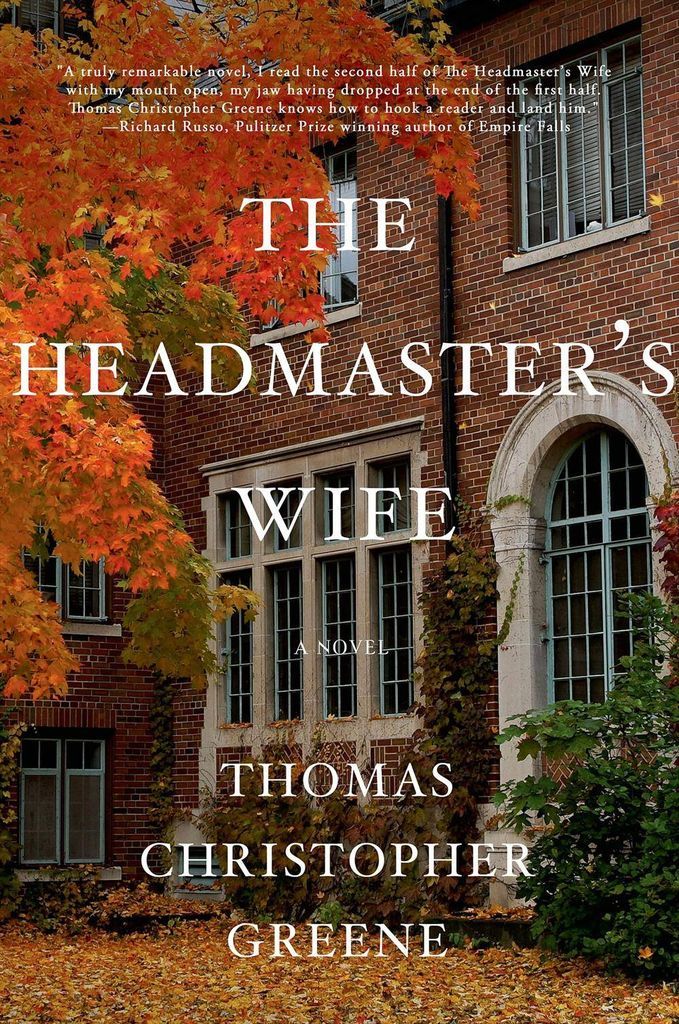 The Headmaster's Wife by Thomas Christopher Greene (Thomas Dunne Books)
Inspired by a personal loss, Greene explores the way that tragedy and time assail one man's memories of his life and loves. Like his father before him, Arthur Winthrop is the Headmaster of Vermont's elite Lancaster School. Found wandering naked in Central Park, he begins to tell his story to the police, but his memories collide into one another, and the true nature of things, a narrative of of love, of marriage, of family and of a tragedy Arthur does not know how to address emerges. The Headmaster's Wife explores the nature of family, of the hidden world of boarding schools, and how a love can both deepen and change over time. A beautifully written, profoundly emotional book, it is perfect for fans of Anita Shreve and Richard Russo, and stands as a moving elegy to the power of love as an antidote to grief.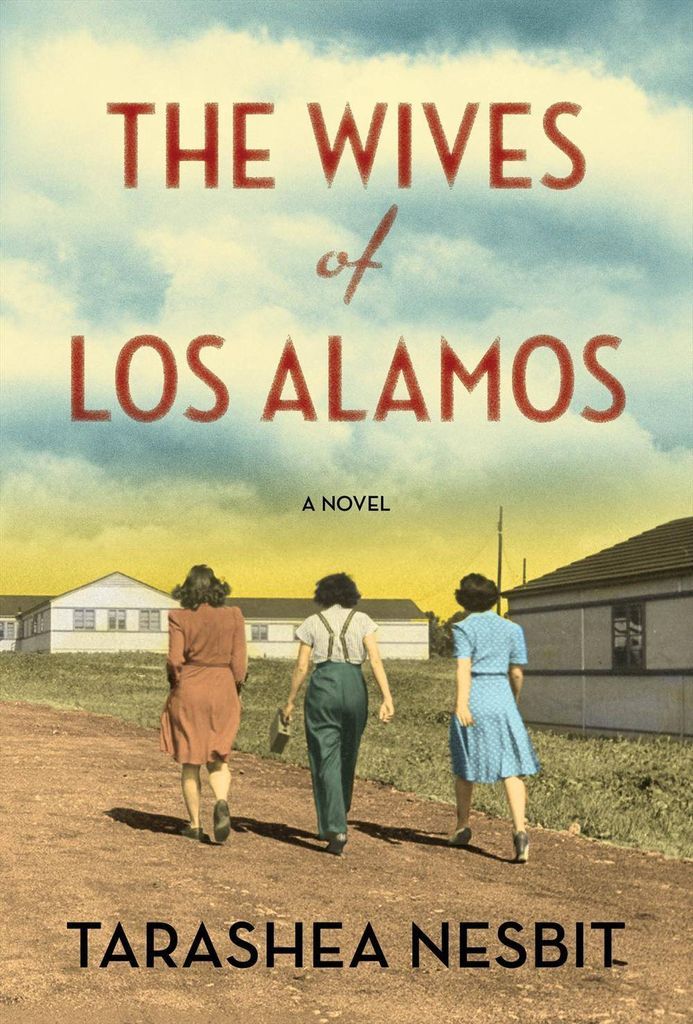 The Wives of Los Alamos by TaraShea Nesbit (Bloomsbury USA)
Their average age was twenty-five. They came from Berkeley, Cambridge, Paris, London, Chicago—and arrived in New Mexico ready for adventure, or at least resigned to it. But hope quickly turned to hardship as they were forced to adapt to a rugged military town where everything was a secret, including what their husbands were doing at the lab. They lived in barely finished houses with a P.O. box for an address in a town wreathed with barbed wire, all for the benefit of a project that didn't exist as far as the public knew. Though they were strangers, they joined together—adapting to a landscape as fierce as it was absorbing, full of the banalities of everyday life and the drama of scientific discovery.
And while the bomb was being invented, babies were born, friendships were forged, children grew up, and Los Alamos gradually transformed from an abandoned school on a hill into a real community: one that was strained by the words they couldn't say out loud, the letters they couldn't send home, the freedom they didn't have. But the end of the war would bring even bigger challenges to the people of Los Alamos, as the scientists and their families struggled with the burden of their contribution to the most destructive force in the history of mankind.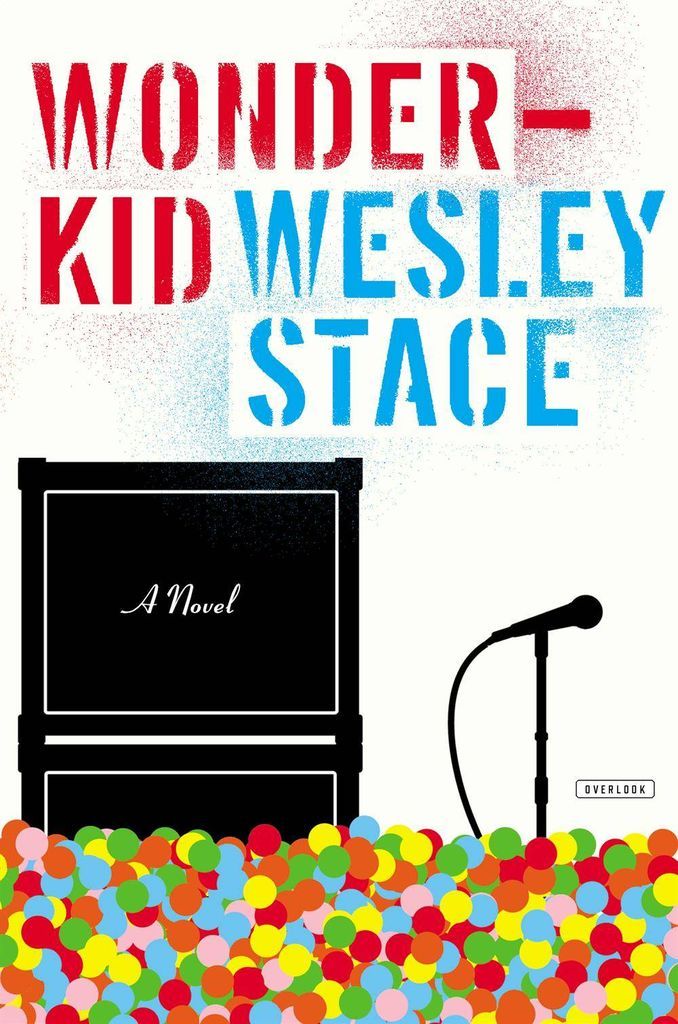 Wonderkid by Wesley Stace (Overlook Hardcover)
Sold-out concerts, screaming fans, TV shows, Number Ones. This is the rock and roll dream, and the Wonderkids are living it. But something's wrong. The gigs are sold out, sure, but the halls are packed with little kids—not sexy hipsters. And that screaming? It sounds more wailing, actually. The TV appearances are PBS on Saturday morning, rather than Saturday Night Live, and as for Number Ones . . . you don't want to know.
Exposed in his impressionable youth to the absurdist literature of Lewis Carroll and Edward Lear, the Wonderkids' lead singer, songwriter, and resident mad genius Blake Lear has always written lyrics as silly as they are infectious. Why make sense, he says, when nonsense is so much more fun? Rock and roll has always been for the kids, right?
This is why Blake has no objection when the band is offered a deal with the devil: the Wonderkids will be rock stars, adored and revered. The catch? Their audience will be children. They will be a "kindie" band avant la lettre, before the Wiggles and Dan Zanes were a twinkle in Raffi's eye. The band takes America by storm, and things go very right—until they go very wrong. The temptations of the road are many, and the Wonderkids are big kids, too.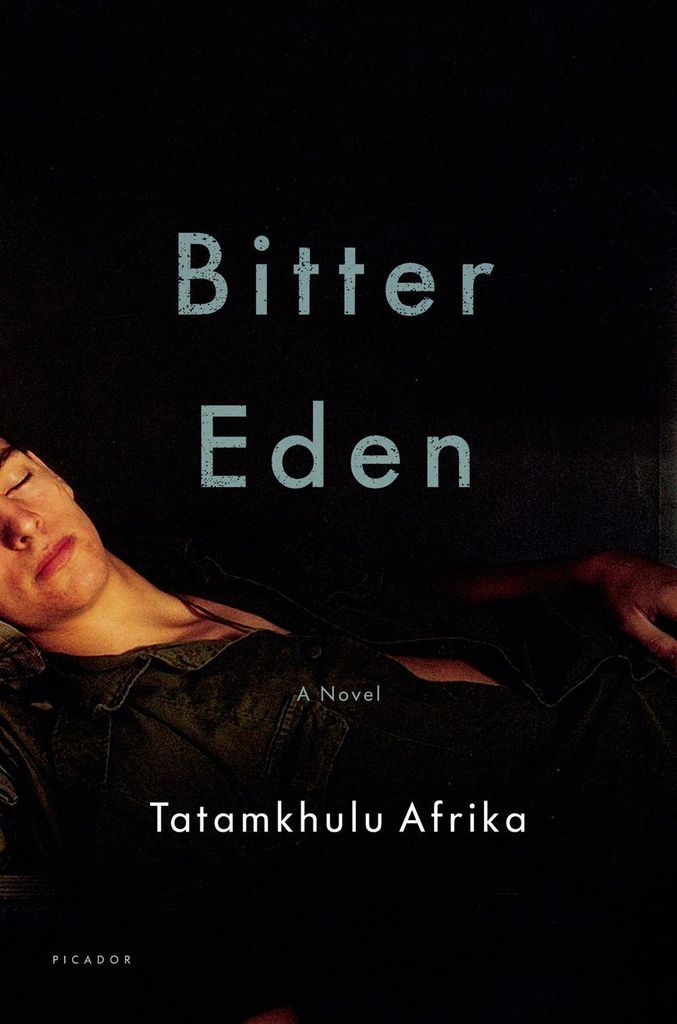 Bitter Eden by Tatamkhulu Afrika (Picador)
Bitter Eden is based on Tatamkhulu (Tata) Afrika's own capture in North Africa and his experiences as a prisoner-of-war in World War II in Italy and Germany. This frank and beautifully wrought novel deals with three men who must negotiate the emotions that are brought to the surface by the physical closeness of survival in the male-only camps. The complex rituals of camp life and the strange loyalties and deep bonds between the men are heart-wrenchingly told. Bitter Eden is a tender, bitter, deeply felt book of lives inexorably changed, of a war whose ending does not bring peace.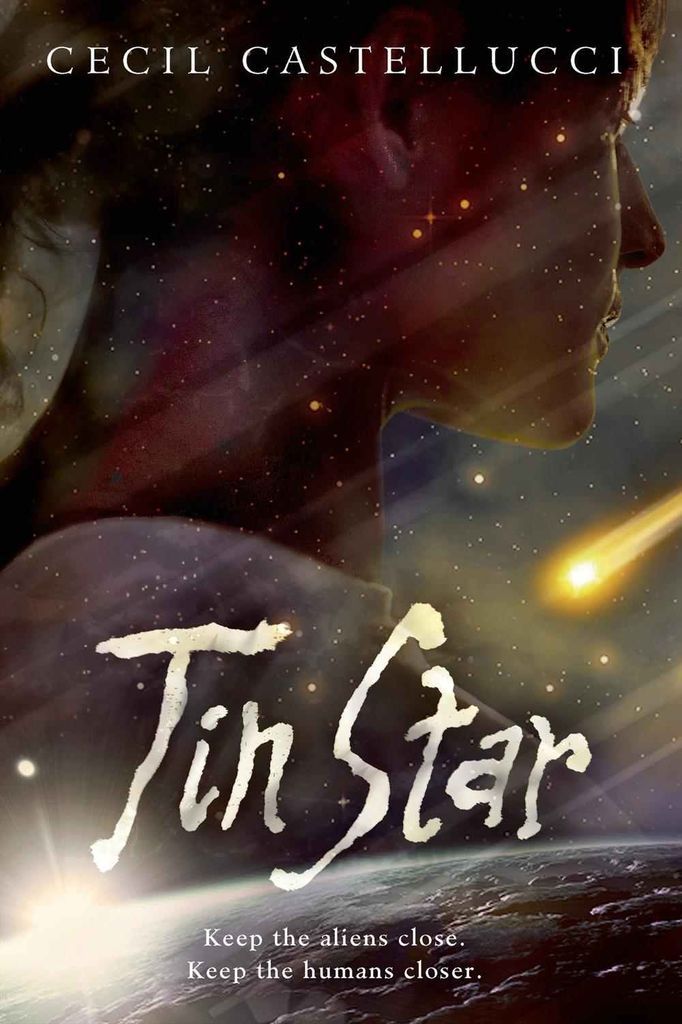 Tin Star by Cecil Castellucci (Roaring Brook Press)
Beaten and left for dead, sixteen-year-old Tula Bane finds herself abandoned on a remote space station with aliens she must work to understand. When three humans crash-land onto the station, Tula's desire for companionship becomes unavoidable and romantic sparks fly between her and one of the new arrivals. But just as Tula begins to concoct a plan to get off the space station and kill the man responsible for her situation, everything goes awry, and suddenly romance is the furthest thing for her mind.
PAPERBACK RELEASES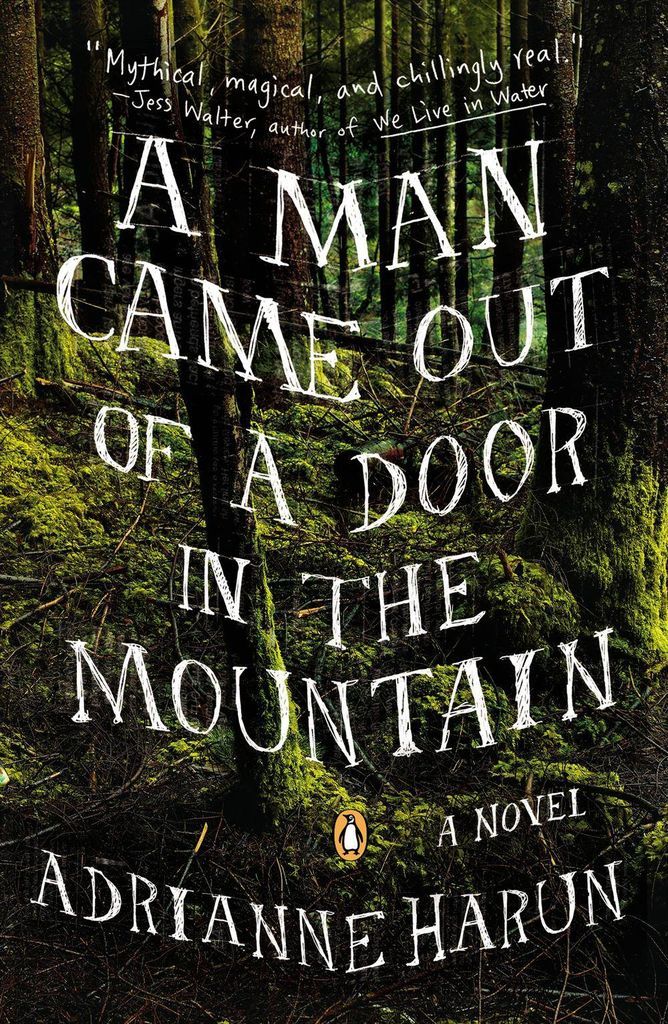 A Man Came Out of a Door in the Mountain by Adrianne Harun (Penguin Books)
In this mysterious and chilling novel, girls, mostly Native, are vanishing from the sides of a notorious highway in the isolated Pacific Northwest. Leo Kreutzer and his friends are barely touched by these disappearances—until a series of enigmatic strangers arrive in their remote mountain town, beguiling and bewitching them.
It seems as if the devil himself has appeared among them.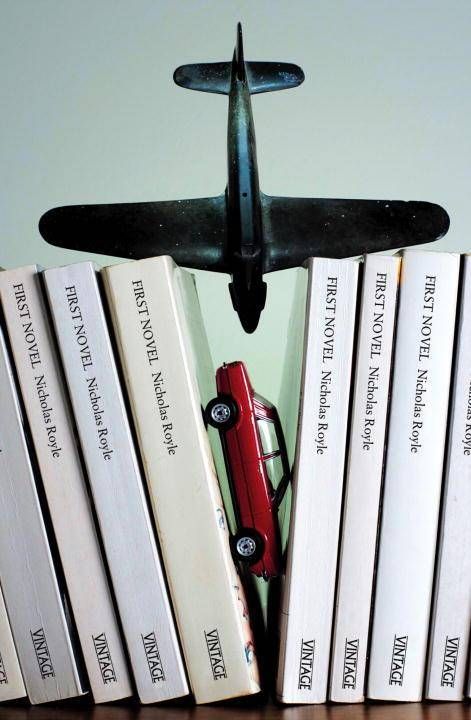 First Novel by Nicholas Royle (Vintage Books)
Either First Novel is a darkly funny examination of the relative attractions of creative writing courses and suburban dogging sites, or it's a twisted campus novel and possible murder mystery that's not afraid to blend fact with fiction in its exploration of the nature of identity.Paul Kinder, a novelist with one forgotten book to his name, teaches creative writing in a university in the north-west of England. Either he's researching his second, breakthrough novel, or he's killing time having sex in cars. Either eternal life exists, or it doesn't. Either you'll laugh, or you'll cry. Either you'll get it, or you won't.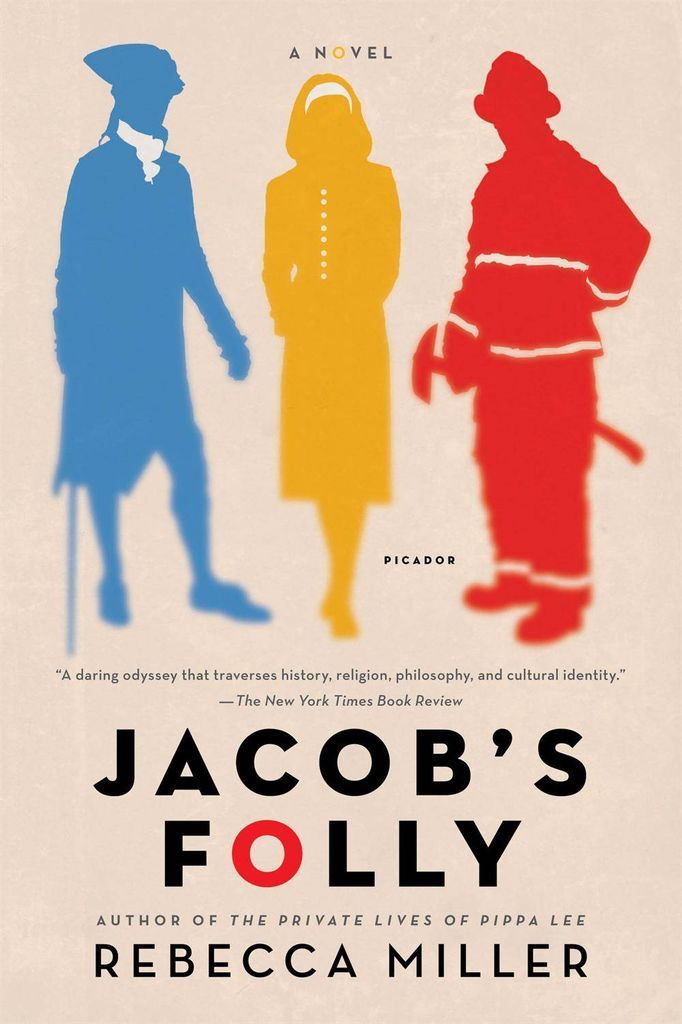 Jacob's Folly by Rebecca Miller (Picador)
In eighteenth-century Paris, Jacob Cerf is a Jew, a peddler of knives, saltcellars, and snuffboxes. Despite a disastrous teenage marriage, he is determined to raise himself up by whatever means he can—and ultimately finds himself reincarnated as a fly in the Long Island suburbs of twenty-first-century America, his new life twisted in ways he could never have imagined. But even the tiniest of insects can influence the turning of the world, and thanks to his arrival, the lives of a volunteer fireman and a young Orthodox Jewish woman with a secret ambition will never be the same.
Through the unique lens of Jacob's consciousness, Rebecca Miller explores the hold of the past on the present, the power of private hopes and dreams, the collision of fate and free will, and change in all of its various guises. Transfiguring her world with a clear gaze and sharp, surprising wit, she brings Jacob's Folly vividly to life—and we recognize its landscape as our own.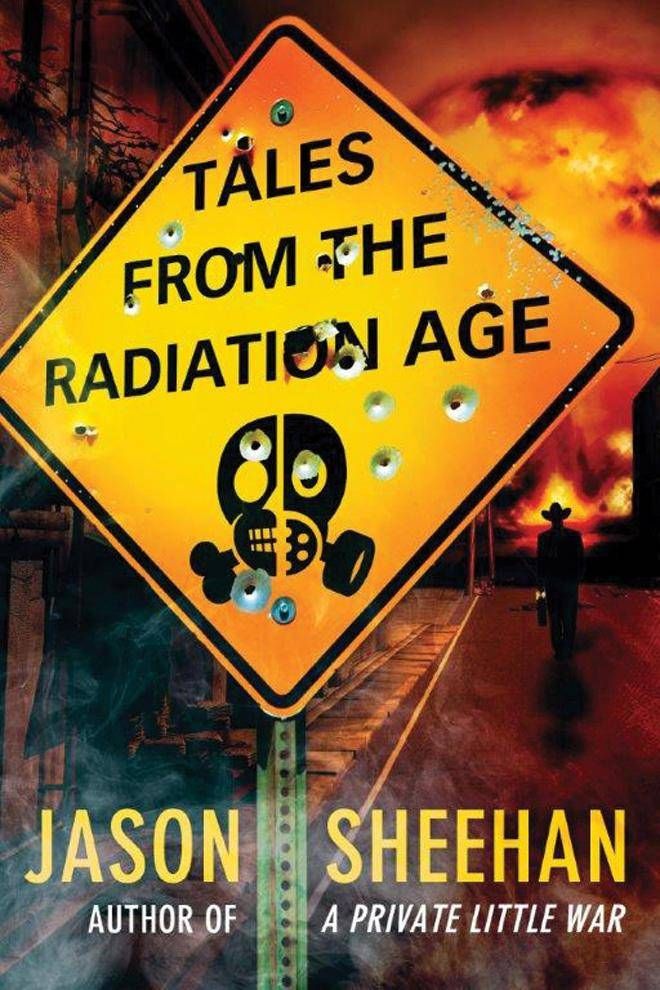 Tales from the Radiation Age by Jason Sheehan (47North)
In a post-apocalyptic America that has shattered into a hundred perpetually warring fiefdoms, anyone with a loud voice and a doomsday weapon can be king (and probably has been). Duncan Archer-con man, carpetbagger, survivor-has found a way to somehow successfully navigate the end of the world, with its giant killer robots, radioactive mutants, mad scientists, rampant nanotechnology, armed gangs, sea monsters, and 101 unpleasant ways to die. But when he meets Captain James Barrow, a former OSS agent and the most wanted man in the world, Duncan finds himself a reluctant hero caught up in a whole new level of weird, rollicking adventure… And the second most wanted man in the world. Tales from the Radiation Age is a throwback to the pulp-origins of science fiction, painting a vision of the future that's richly detailed, wildly imaginative-and altogether too easy to imagine.
The Baker Street Translation by Michael Robertson (Minotaur Books)
When brothers Reggie and Nigel Heath decide to lease law offices at 221B Baker Street in London, they soon discover that their new location comes with an unusual stipulation – the responsibility of answering mail that arrives for the most famous resident of that address, Sherlock Holmes. In this smart and charming mystery, Reggie and Nigel find themselves pulled once again into a case straight out of Arthur Conan Doyle. An elderly American heiress wants to leave her entire fortune to Sherlock Holmes. A translator wants Sherlock Holmes to explain a nursery rhyme. And media mogul Robert Buxton—Reggie's rival for the love of actress Laura Rankin—has gone missing. It's up to Reggie to unravel this tangled mess before an upcoming royal event of the utmost importance. If he can't manage to make sense of these mysterious events, something very bad will happen to the guests at the event – and to Laura.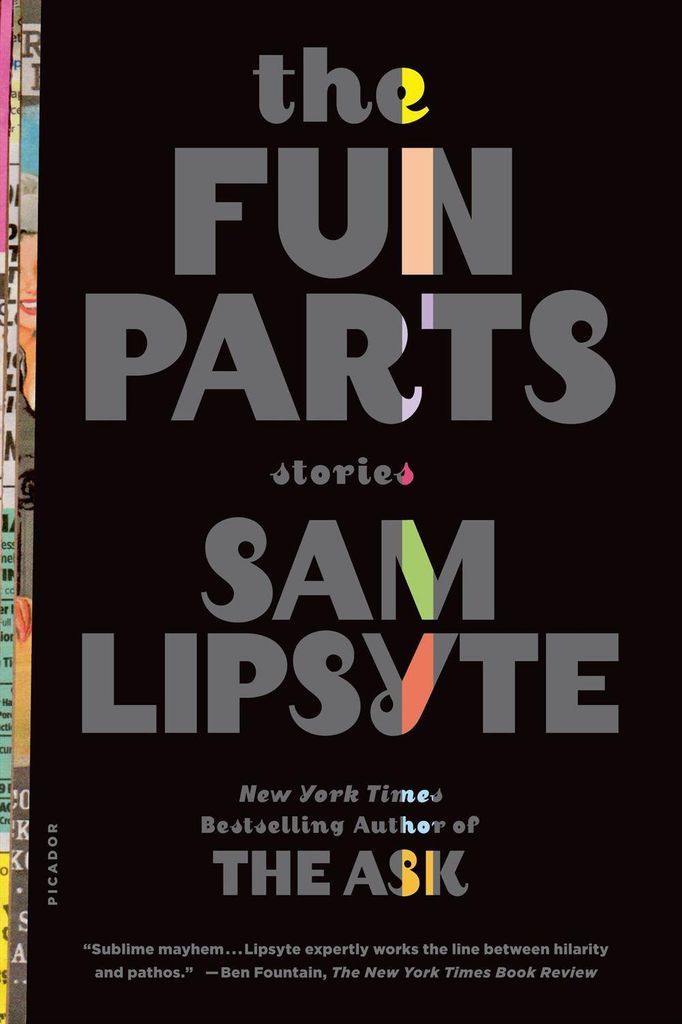 The Fun Parts by Sam Lipsyte (Picador)
A boy eats his way to self-discovery, while another must battle the reality-brandishing monster preying on his fantasy realm. Elsewhere, an aerobics instructor, the daughter of a Holocaust survivor, makes the most shocking leap imaginable to save her soul. These are just a few of the characters you'll encounter in Sam Lipsyte's richly imagined world. Populated by a grizzled and possibly deranged male birth doula, a doomsday hustler who must face the multi-universal truth of "the real-ass jumbo," and a tawdry glimpse of a high school at a shot-putting circuit in northern New Jersey, circa 1986, Lipsyte's tales combine the tragicomic brilliance of his beloved novels with the compressed vitality of Venus Drive. The Fun Parts is Lipsyte at his very best—an exploration of new voices and vistas from "the most consistently funny fiction writer working today" (Time).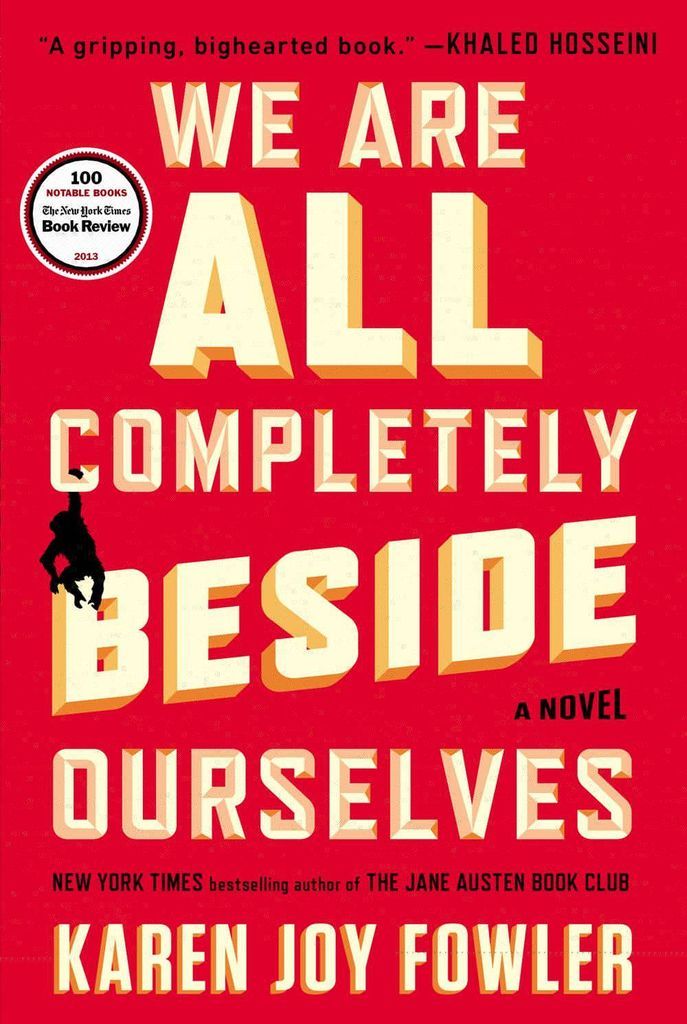 We Are All Completely Beside Ourselves by Karen Joy Fowler (Plume)
Impertinent and provoking, wickedly funny yet emotionally devastating, We Are All Completely Beside Ourselves is the story of a middle-class American family—ordinary in every way but one. Meet the Cookes: Mother, Dad, brother Lowell, sister Fern, and our narrator, Rosemary. As a child, Rosemary never stopped talking. Then something happened, something so awful it wrapped Rosemary in silence. But in the end, "Rosemary" truly is for remembrance.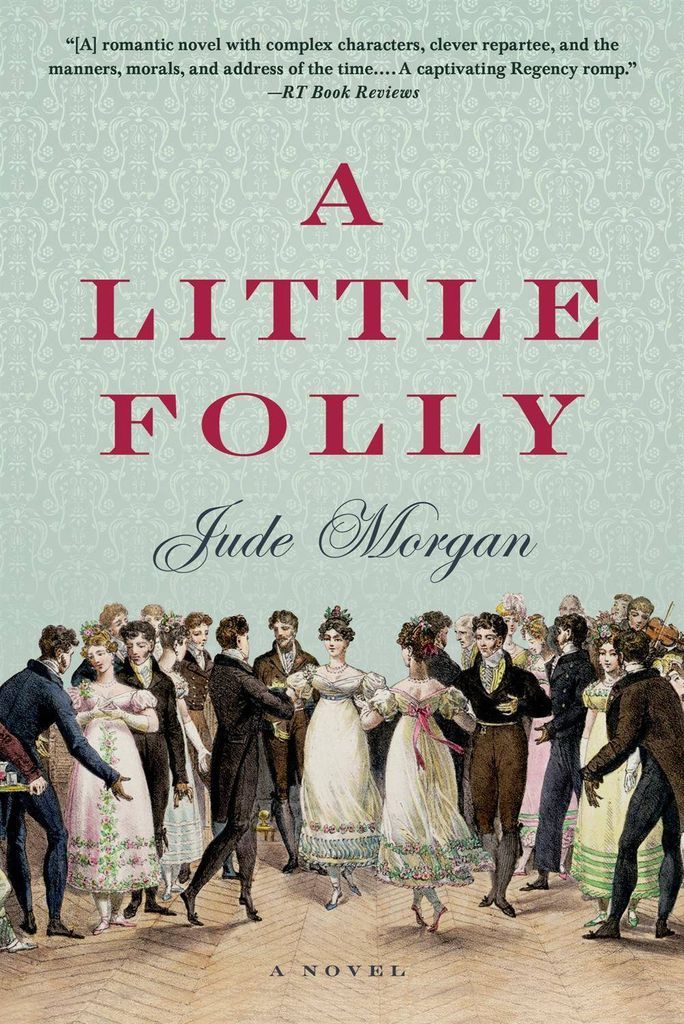 A Little Folly by Jude Morgan (St. Martin's Griffin)
When their strait-laced, domineering father, Sir Clement Carnell, dies, Valentine throws open their Devonshire estate of Pennacombe to their fashionable cousins from London and Louisa feels free at last to reject the man Sir Clement wanted her to marry.
Soon, the temptations of Regency London beckon, including the beautiful, scandalous, and very married Lady Harriet Eversholt, with whom Valentine becomes dangerously involved. Meanwhile, Louisa finds that freedom of choice is as daunting as it is exciting. Will the opportunity to indulge in a little folly lead to fulfillment—or disaster?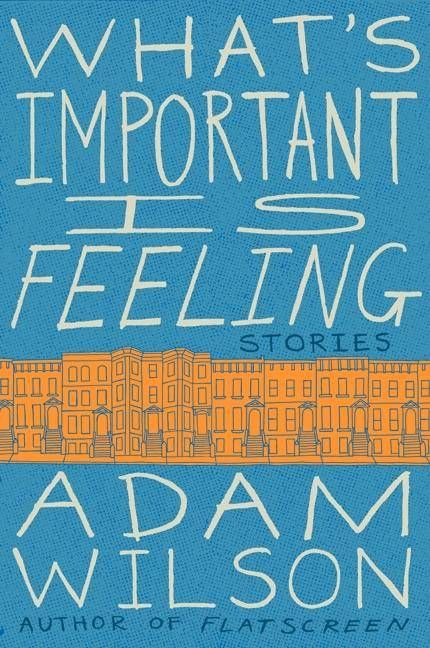 What's Important Is Feeling by Adam Wilson (Harper Perennial)
The twelve stories in What's Important is Feeling follow the through-line of contemporary American coming-of-age: from the ravings of teenage lust, to the soul-deep debauchery of college, and to the stunning loneliness of de facto adulthood-in lovably demented yet incisive prose.
In "Soft Thunder," the members of a high school garage band fall for the same girl and then keep falling. In "The Porchies," students on summer break struggle to escape the strange gravity of an off-campus house. And in the title story, selected for Best American Short Stories 2012, the success of a Texan film shoot, in a turn worthy of Nathaniel West, depends on the performance of a cat.
Three Souls by Janie Chang (William Morrow Paperbacks)
In a small temple, floating above a haze of incense smoke, the ghost of a young Chinese woman wakes to her own funeral, wondering what could be preventing her entry to the afterlife. It is her three souls-yang, yin,and hun. She must make amends, they warn her…
Civil war China in the late 1920s is fractured by social and political change. Behind the magnificent gates of the Song family estate, however, none of this touched Song Leiyin, a spoiled and idealistic teenager. When she met the captivating left-wing poet, Yen Hanchin, and defied her father, she faced harsh reality: her father could dictate her fate. Her punishment for disobedience led to exile from her family, an unwanted marriage, a lover's betrayal-and, ultimately, Leiyin's horrible revenge.
Now a ghost, Leiyin must atone for her sin to earn entry to the afterlife. But her seven-year-old daughter-the sole mourner at Leiyin's funeral-is in danger. To save her child, Leiyin may have to sacrifice her afterlife and remain trapped on this earth, to suffer as a hungry ghost through all eternity.
________________________
Sign up for our newsletter to have the best of Book Riot delivered straight to your inbox every week. No spam. We promise.

To keep up with Book Riot on a daily basis, follow us on Twitter, like us on Facebook, and subscribe to the Book Riot podcast in iTunes or via RSS. So much bookish goodness–all day, every day.