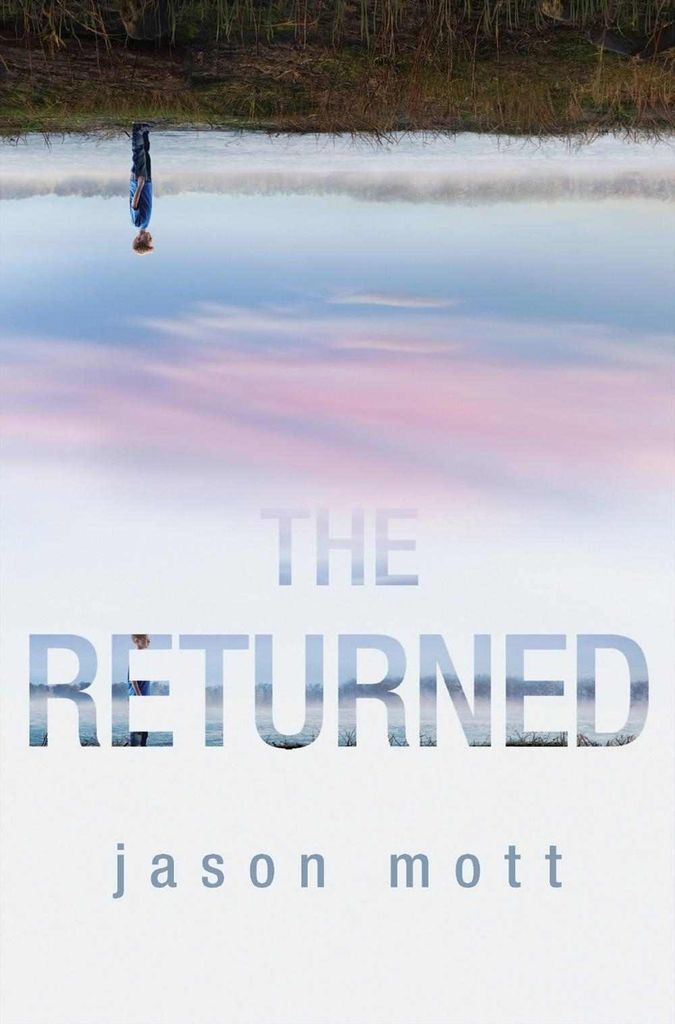 HARDBACK RELEASES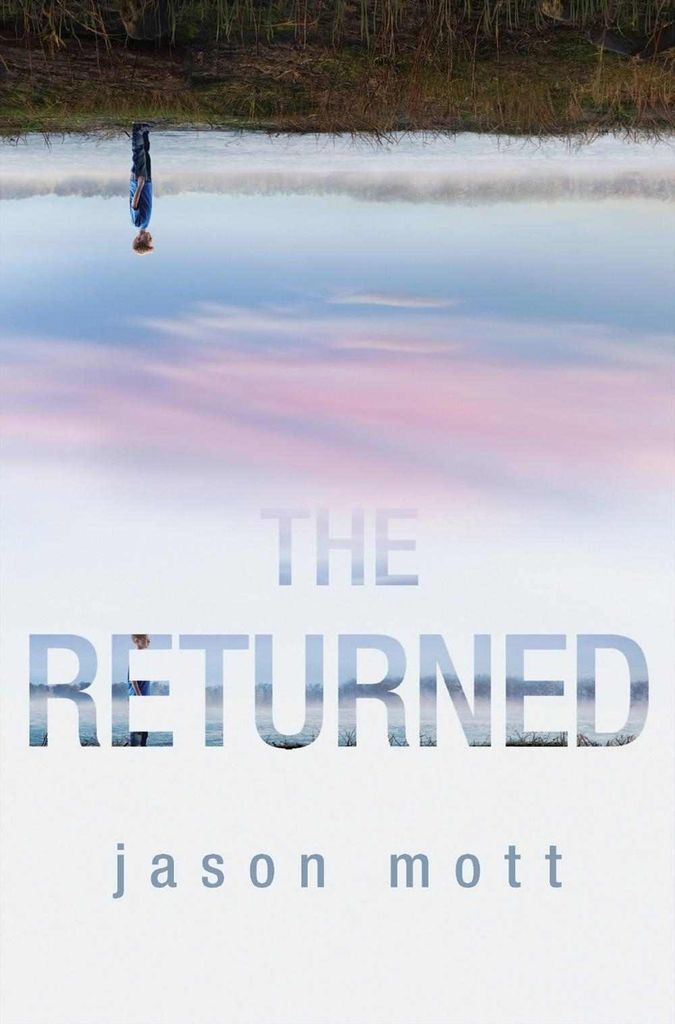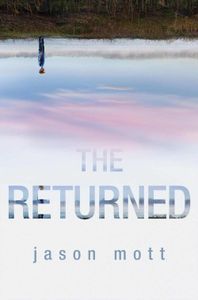 The Returned by Jason Mott (Harlequin Mira)
Harold and Lucille Hargrave's lives have been both joyful and sorrowful in the decades since their only son, Jacob, died tragically at his eighth birthday party in 1966. In their old age they've settled comfortably into life without him, their wounds tempered through the grace of time…. Until one day Jacob mysteriously appears on their doorstep—flesh and blood, their sweet, precocious child, still eight years old.
All over the world people's loved ones are returning from beyond. No one knows how or why this is happening, whether it's a miracle or a sign of the end. Not even Harold and Lucille can agree on whether the boy is real or a wondrous imitation, but one thing they know for sure: he's their son. As chaos erupts around the globe, the newly reunited Hargrave family finds itself at the center of a community on the brink of collapse, forced to navigate a mysterious new reality and a conflict that threatens to unravel the very meaning of what it is to be human.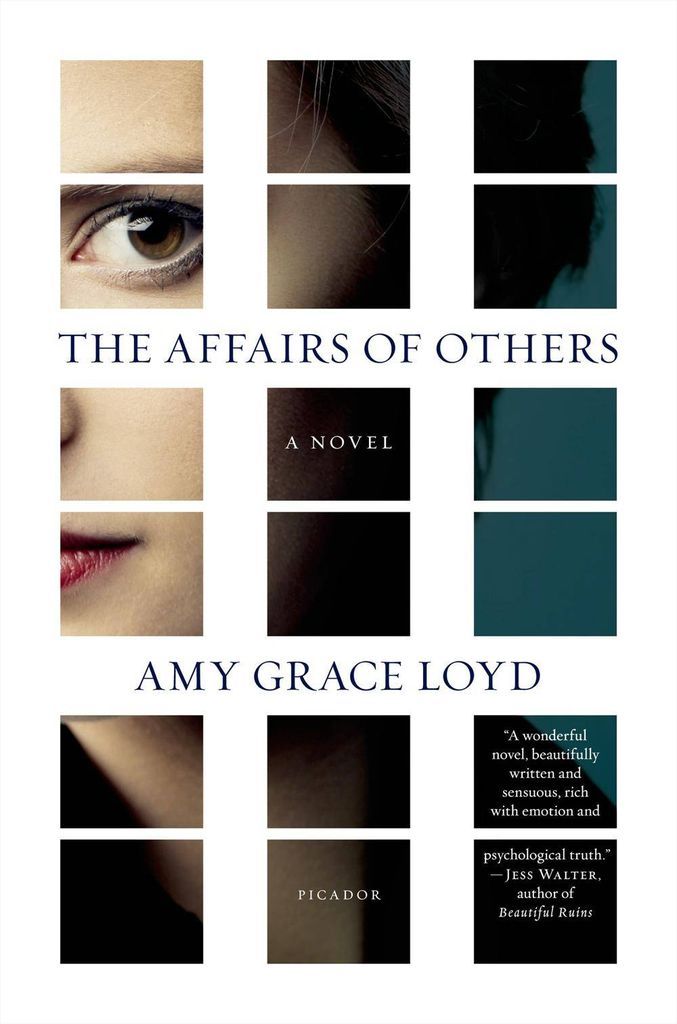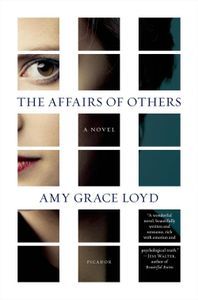 The Affairs of Others by Amy Grace Loyd (Picador)
Five years after her young husband's death, Celia Cassill has moved from one Brooklyn neighborhood to another, but she has not moved on. The owner of a small apartment building, she has chosen her tenants for their ability to respect one another's privacy. Celia believes in boundaries, solitude, that she has a right to her ghosts. She is determined to live a life at a remove from the chaos and competition of modern life. Everything changes with the arrival of a new tenant, Hope, a dazzling woman of a certain age on the run from her husband's recent betrayal. When Hope begins a torrid and noisy affair, and another tenant mysteriously disappears, the carefully constructed walls of Celia's world are tested and the sanctity of her building is shattered-through violence and sex, in turns tender and dark. Ultimately, Celia and her tenants are forced to abandon their separate spaces for a far more intimate one, leading to a surprising conclusion and the promise of genuine joy.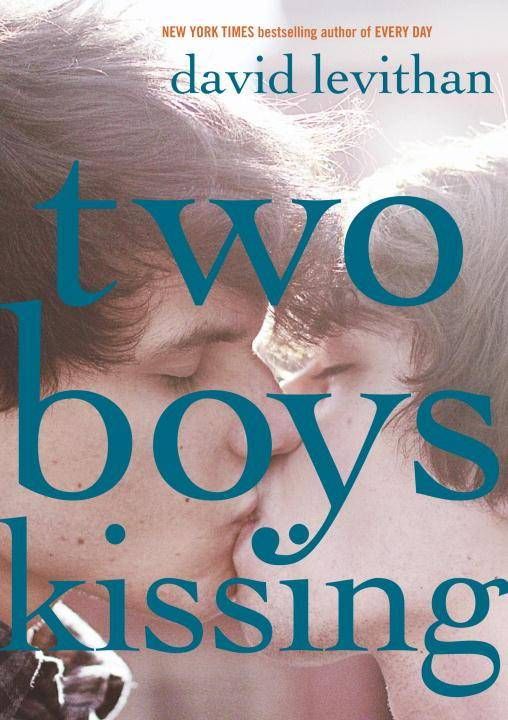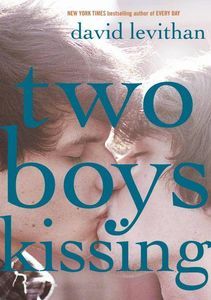 Two Boys Kissing by David Leviathan (Knopf Books for Young Readers)
New York Times bestselling author David Levithan tells the based-on-true-events story of Harry and Craig, two 17-year-olds who are about to take part in a 32-hour marathon of kissing to set a new Guinness World Record-all of which is narrated by a Greek Chorus of the generation of gay men lost to AIDS. While the two increasingly dehydrated and sleep-deprived boys are locking lips, they become a focal point in the lives of other teen boys dealing with languishing long-term relationships, coming out, navigating gender identity, and falling deeper into the digital rabbit hole of gay hookup sites-all while the kissing former couple tries to figure out their own feelings for each other. This follow-up to the bestselling Every Day showcases David's trademark sharp-witted, warm-hearted tales of teenage love, and serves as a perfect thematic bookend to David's YA debut and breakthrough, Boy Meets Boy, which celebrates its 10th anniversary in 2013.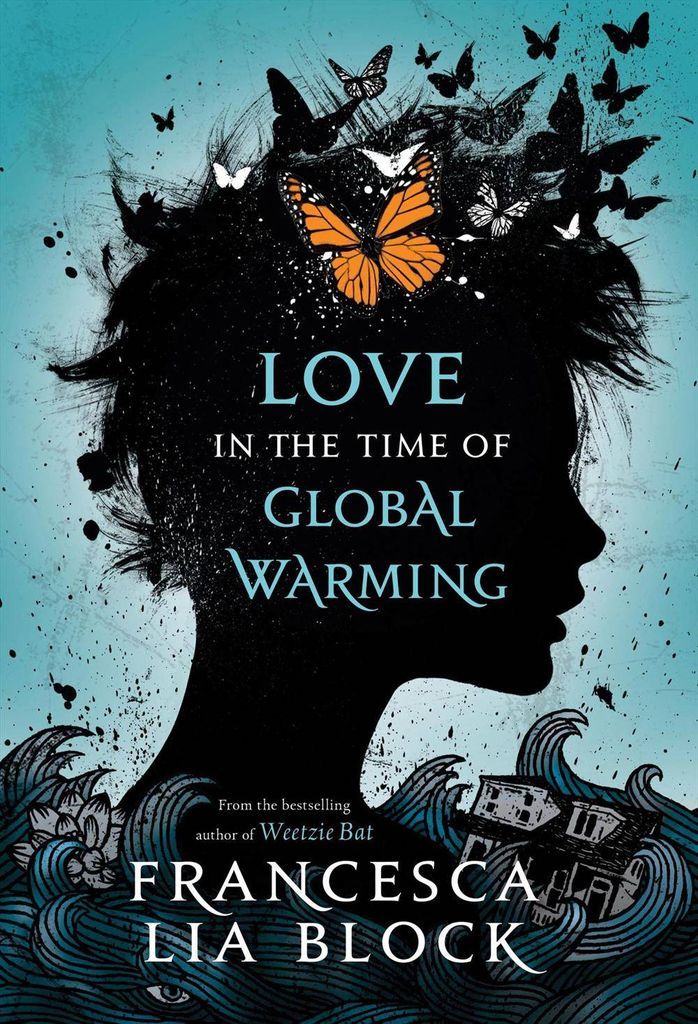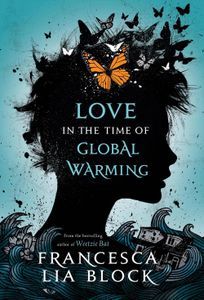 Love in the Time of Global Warming by Francesca Lia Block (Henry Holt and Co BYR)
eventeen-year-old Penelope (Pen) has lost everything—her home, her parents, and her ten-year-old brother. Like a female Odysseus in search of home, she navigates a dark world full of strange creatures, gathers companions and loses them, finds love and loses it, and faces her mortal enemy.
In her signature style, Francesca Lia Block has created a world that is beautiful in its destruction and as frightening as it is lovely. At the helm is Pen, a strong heroine who holds hope and love in her hands and refuses to be defeated.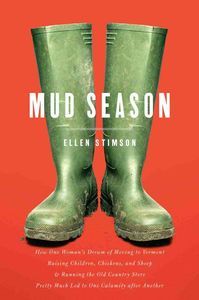 Mud Season by Ellen Stimson (Countryman Press)
In self-deprecating and hilarious fashion, Mud Season chronicles Stimson's transition from city life to rickety Vermont farmhouse. When she decides she wants to own and operate the old-fashioned village store in idyllic Dorset, pop. 2,036, one of the oldest continually operating country stores in the country, she learns the hard way that "improvements" are not always welcomed warmly by folks who like things just fine the way they'd always been. She dreams of patrons streaming in for fresh-made sandwiches and an old-timey candy counter, but she learns they're boycotting the store. Why? "The bread," they tell her, "you moved the bread from where it used to be." Can the citified newcomer turn the tide of mistrust before she ruins the business altogether? Follow the author to her wit's end and back, through her full immersion into rural life—swapping high heels for muck boots; raising chickens and sheep; fighting off skunks, foxes, and bears; and making a few friends and allies in a tiny town steeped in history, local tradition, and that dyed-in-the-wool Vermont "character."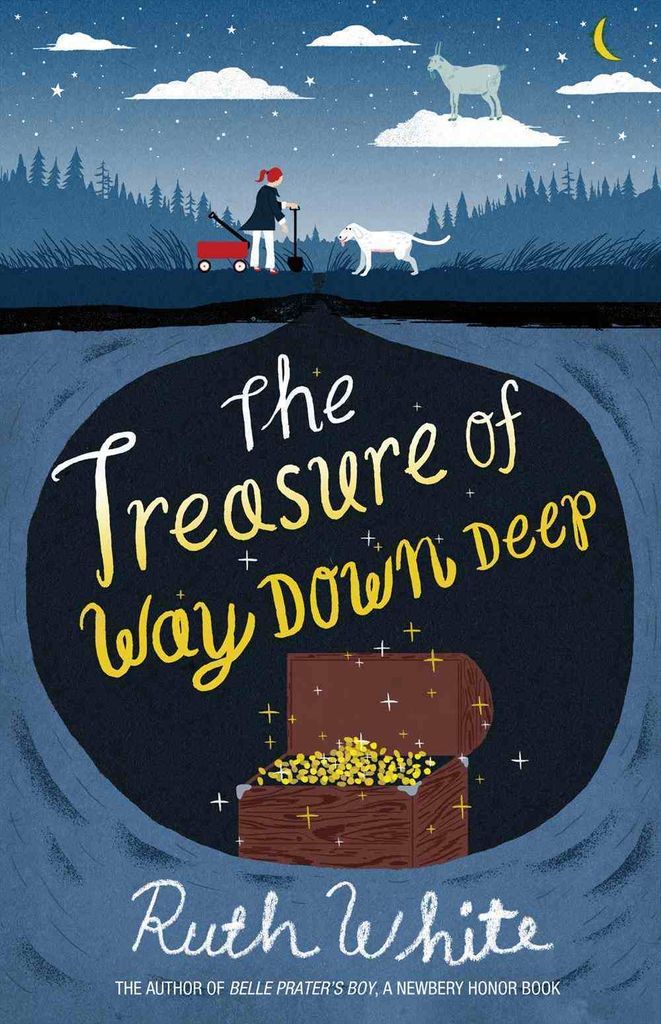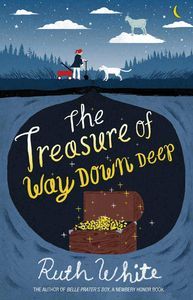 The Treasure of Way Down Deep by Ruth White (Farrar, Straus and Giroux BYR)
When Ruby Jolene Hurley sees the shadow of her dead pet goat Jethro dancing on his grave, that's the first hint that something strange is going on in Way Down Deep. Then on Halloween night, Miss Arbutus senses an evil wind blowing into town, and bad things start to happen. The coal mine shuts down, one hundred men lose their jobs, and all of Way Down feels the pinch. Ruby thinks the answer to their problems is the treasure that Archibald Ward, the town's founder, supposedly buried more than two hundred years ago. Most people say the treasure is just a myth, but Ruby is determined to prove the naysayers wrong and save the day.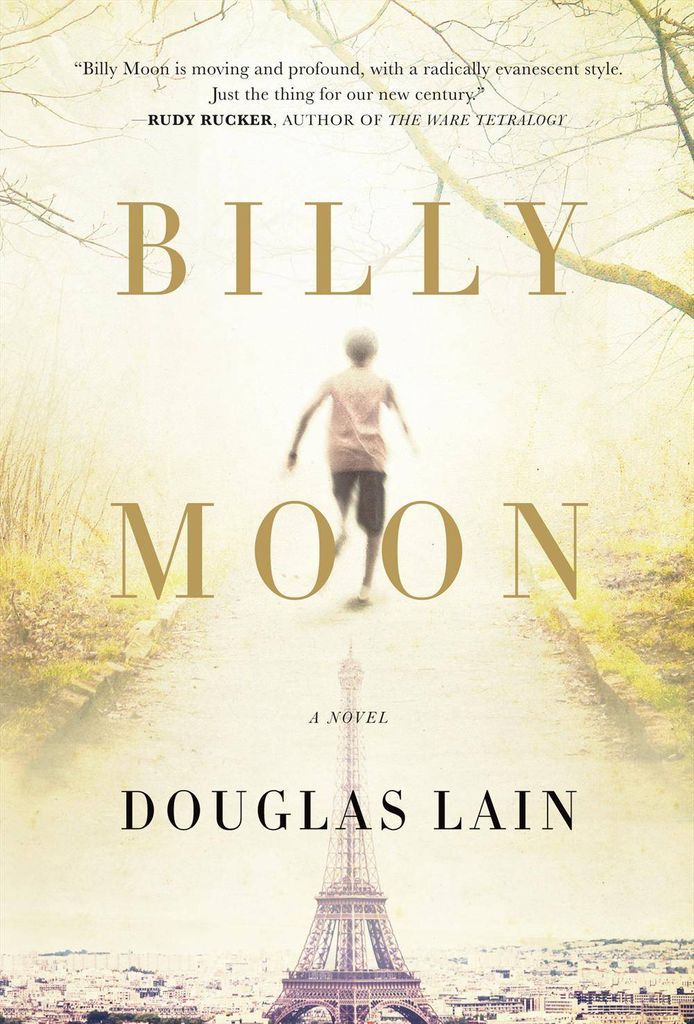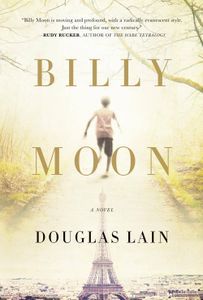 Billy Moon by Douglas Lain (Tor Books)
Billy Moon was Christopher Robin Milne, the son of A. A. Milne, the world-famous author of Winnie the Poohand other beloved children's classics. Billy's life was no fairy-tale, though. Being the son of a famous author meant being ignored and even mistreated by famous parents; he had to make his own way in the world, define himself, and reconcile his self-image with the image of him known to millions of children. A veteran of World War II, a husband and father, he is jolted out of midlife ennui when a French college student revolutionary asks him to come to the chaos of Paris in revolt. Against a backdrop of the apocalyptic student protests and general strike that forced France to a standstill that spring, Milne's new French friend is a wild card, able to experience alternate realities of the past and present. Through him, Milne's life is illuminated and transformed, as are the world-altering events of that year.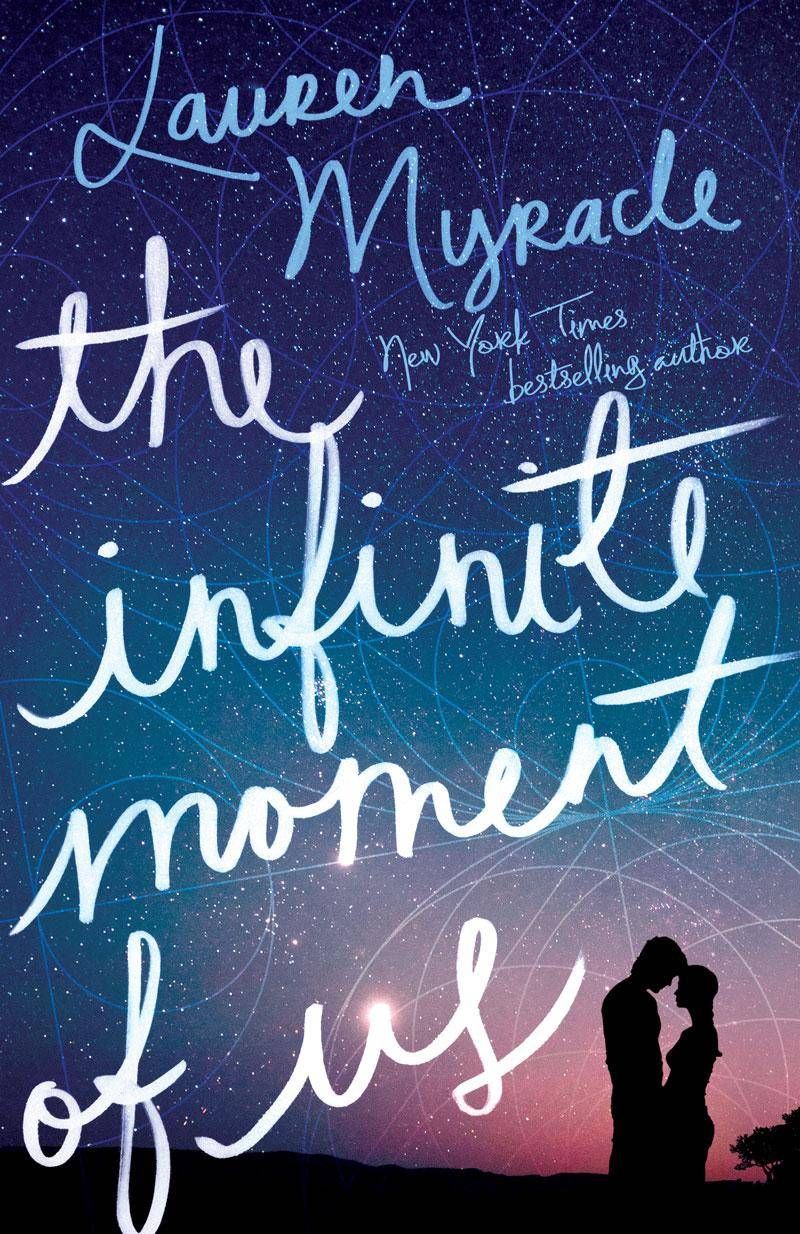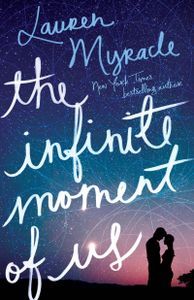 The Infinite Moment of Us by Lauren Myracle (Amulet Books)
For as long as she can remember, Wren Gray's goal has been to please her parents. But as high school graduation nears, so does an uncomfortable realization: Pleasing her parents once overlapped with pleasing herself, but now… not so much. Wren needs to honor her own desires, but how can she if she doesn't even know what they are?
Charlie Parker, on the other hand, is painfully aware of his heart's desire. A gentle boy with a troubled past, Charlie has loved Wren since the day he first saw her. But a girl like Wren would never fall for a guy like Charlie-at least not the sort of guy Charlie believes himself to be. And yet certain things are written in the stars. And in the summer after high school, Wren and Charlie's souls will collide. But souls are complicated, as are the bodies that house them . . .
PAPERBACK RELEASES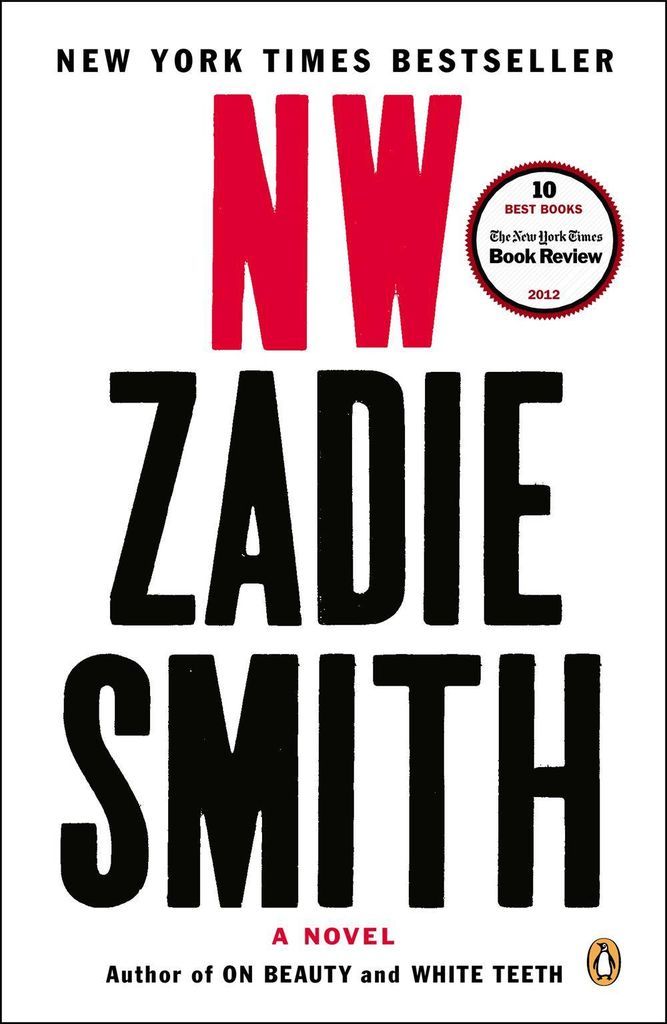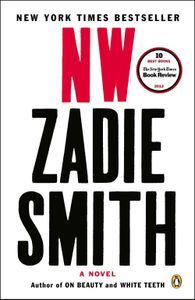 NW by Zadie Smith (Penguin Books)
Set in northwest London, Zadie Smith's brilliant tragicomic novel follows four locals—Leah, Natalie, Fox, and Nathan—as they try to make adult lives outside of Caldwell, the council estate of their childhood. In private houses and public parks, at work and at play, these Londoners inhabit
a complicated place, as beautiful as it is brutal, where the thoroughfares hide the back alleys and taking the high road can sometimes lead you to a dead end. Depicting the modern urban zone—familiar to city-dwellers everywhere—NW is a quietly devastating novel of encounters, mercurial and vital, like the city itself.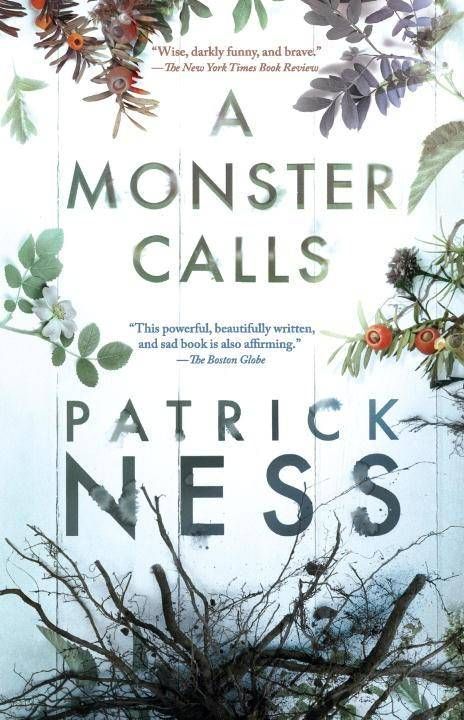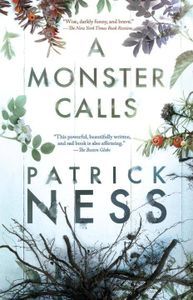 A Monster Calls by Patrick Ness (Candlewick)
At seven minutes past midnight, thirteen-year-old Conor wakes to find a monster outside his bedroom window. But it isn't the monster Conor's been expecting-he's been expecting the one from his nightmare, the nightmare he's had nearly every night since his mother started her treatments. The monster in his backyard is different. It's ancient. And wild. And it wants something from Conor. Something terrible and dangerous. It wants the truth. From the final idea of award-winning author Siobhan Dowd-whose premature death from cancer prevented her from writing it herself-Patrick Ness has spun a haunting and darkly funny novel of mischief, loss, and monsters both real and imagined.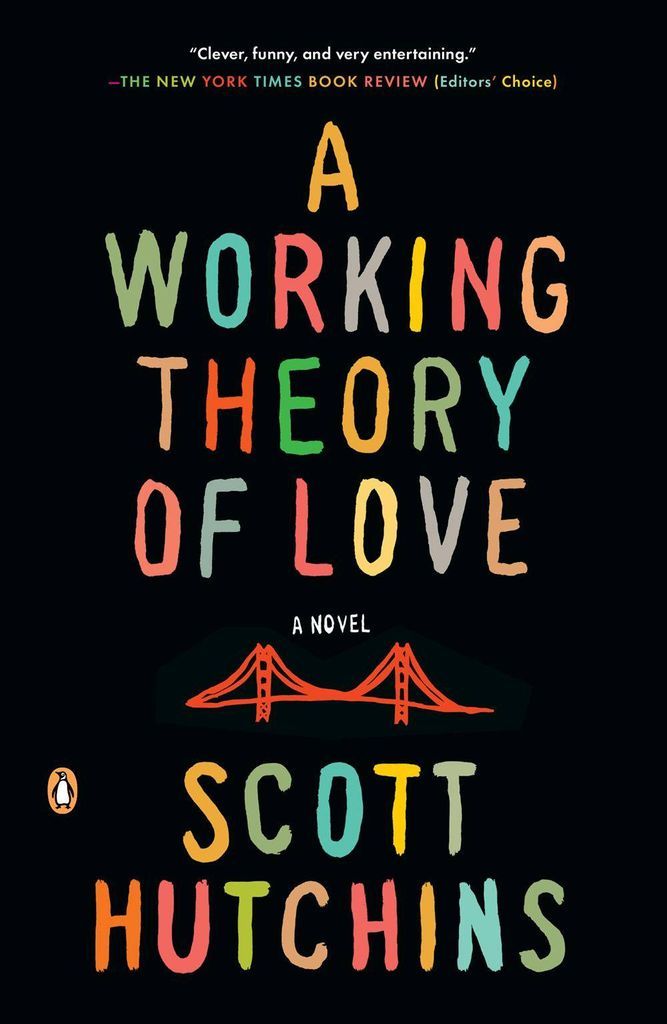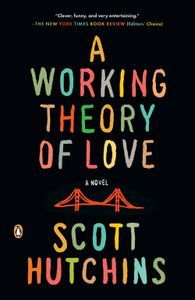 A Working Theory of Love by Scott Hutchins (Penguin Books)
Before his brief marriage imploded, Neill Bassett took a job feeding data into what could be the world's first sentient computer. Only his attempt to give it language—through the journals his father left behind after committing suicide—has unexpected consequences. Amidst this turmoil, Neill meets Rachel, a naïve young woman escaping a troubled past, and finds himself unexpectedly drawn to her and the possibilities she holds. But as everything he thought about the past becomes uncertain, every move forward feels impossible.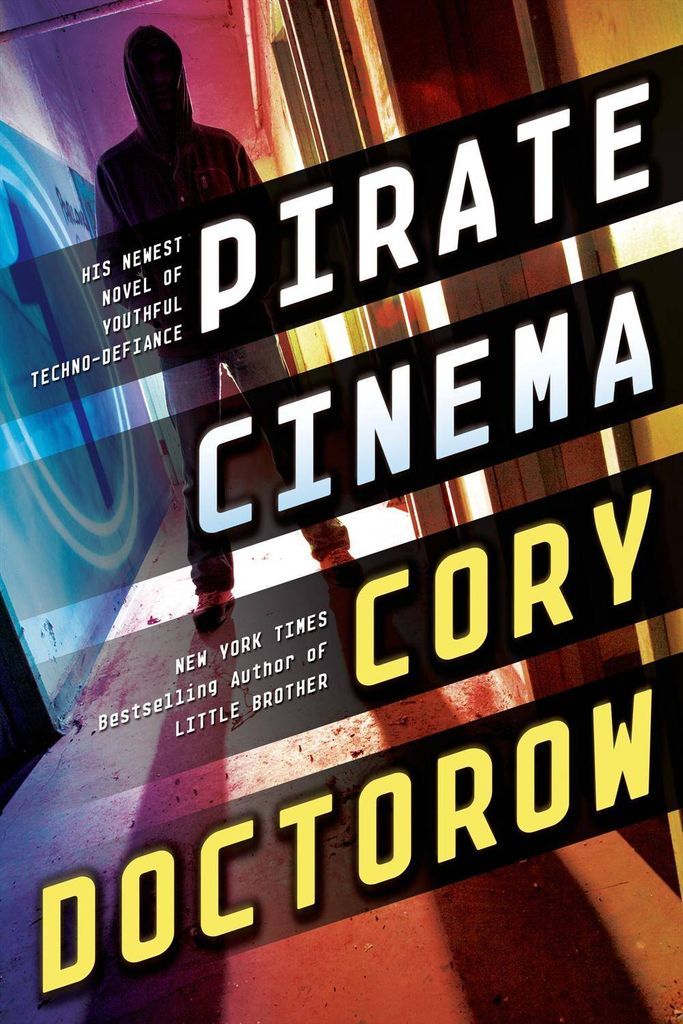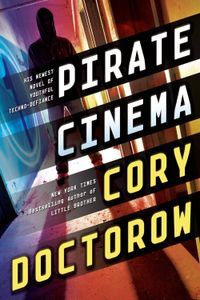 Pirate Cinema by Cory Doctorow (Tor Teen)
Trent McCauley is sixteen, brilliant, and obsessed with one thing: making movies on his computer by reassembling footage from popular films he downloads from the Net. In the dystopian near-future Britain where Trent is growing up, this is more illegal than ever; the punishment for being caught three times is that your entire household's access to the Internet is cut off for a year, with no appeal. Trent's too clever for that to happen. Except it does, and it nearly destroys his family. Shamed and shattered, Trent runs away to London, where he slowly learns the ways of staying alive on the streets. This brings him in touch with a demimonde of artists and activists who are trying to fight a new bill that will criminalize even more harmless internet creativity, making felons of millions of British citizens at a single stroke. Things look bad. Parliament is subject to the demands of a few wealthy media conglomerates. But the powers-that-be haven't entirely reckoned with the power of a gripping movie to change people's minds….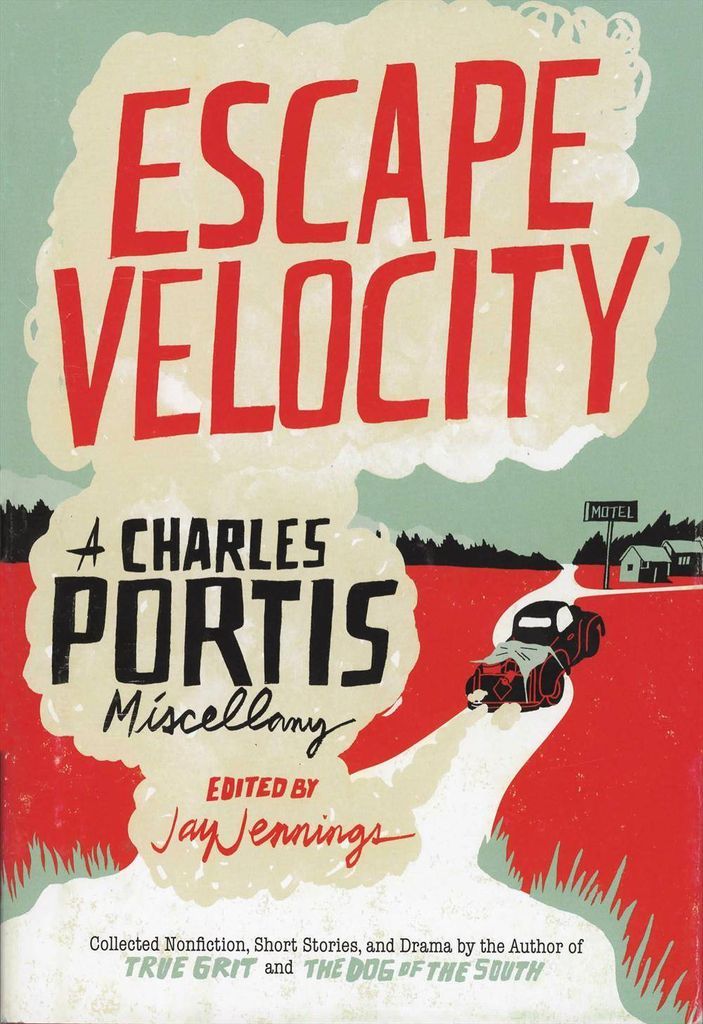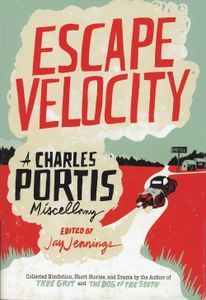 Escape Velocity by Charles Portis (Overlook TP)
Though Charles Portis is best known for his fiction writing, he is also a prolific essayist, travel writer, and newspaper reporter. Collected here in Escape Velocity, edited by Jay Jennings, is his "miscellany" — journalism, short fiction, memoir, and even the play Delray's New Moon, published for the first time in this volume. Portis covers topics as varied as the civil rights movement, road tripping in Baja, and Elvis' s visits to his aging mother for publications such as the New York Herald Tribune and Saturday Evening Post. Fans of Portis's droll Southern humor and quirky characters will be thrilled at this new addition to his library, and those not yet familiar with his work will find a great introduction to him here. Also included are tributes by accomplished authors including Donna Tartt and Ron Rosenbaum.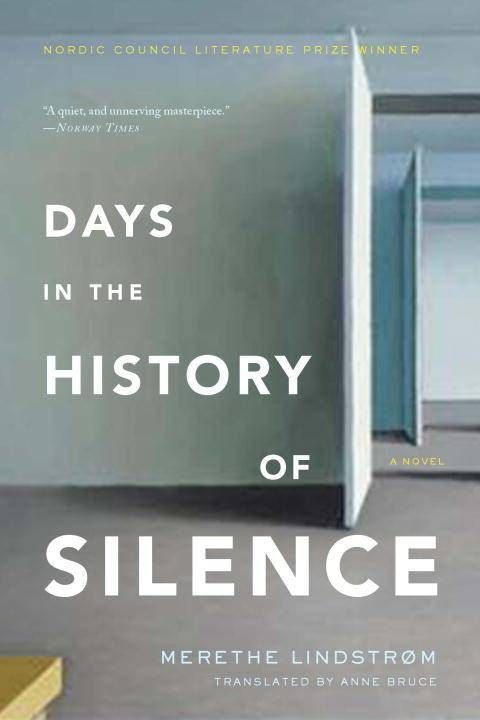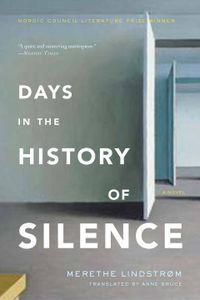 Days in the History of Silence by Marethe Lindstrom (Other Press)
Eva and Simon have spent most of their adult lives together. He is a physician and she is a teacher, and they have three grown daughters and a comfortable home. Yet what binds them together isn't only affection and solidarity but also the painful facts of their respective histories, which they keep hidden even from their own children. But after the abrupt dismissal of their housekeeper and Simon's increasing withdrawal into himself, the past can no longer be repressed.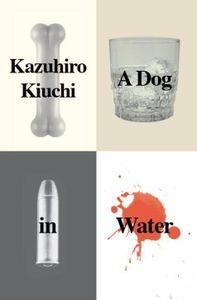 A Dog in Water by Kazuhiro Kiuchi (Vertical)
Until pain, memory, resignation and fury are all subsumed by the one possible conclusion, a thing or two may just be worth doing. Thus a nameless former cop who should never have become a private detective awaits clients in a dingy office across the street from a Chinese restaurant.
Impeccably paced and snappily told, even when the truth grows murky, hard-boiled has never come as smooth and pure as in this choice distillation by way of Tokyo, Japan. Warning: No dogs, cute or otherwise, appear in this novel, in or out of water.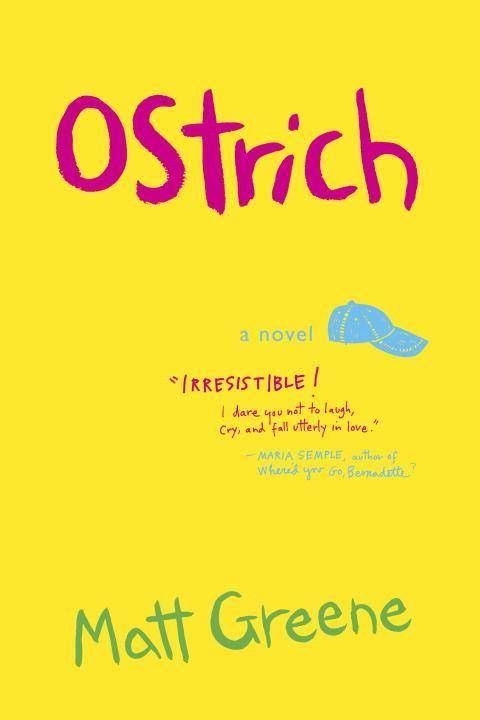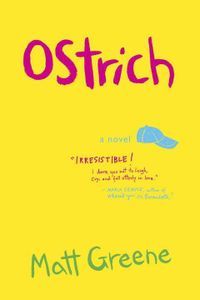 Ostrich by Matt Greene (Ballantine Books)
Twelve-year-old Alex has a lot of the same concerns most of us do growing up (exams, puberty and whether his parents might be on the brink of divorce). He's also got some curious obsessions: punctuation, quantum mechanics, making lists of Things to Google. And ever since the brain surgery that was supposed to stop his seizures, he's noticed that the people around him are behaving suspiciously, from his parents to his beloved hamster Jaws II. Eventually, he is compelled to investigate, enlisting a female classmate as the Watson to his Holmes, and on the eve of his English Composition exam, his sleuthing takes him to the door of his mother's home-made dark room. But will Alex have the courage to expose what lies inside? Or would it be better for everyone if he just buried his head in the sand?
_____________________________
Sign up for our newsletter to have the best of Book Riot delivered straight to your inbox every two weeks. No spam. We promise.
To keep up with Book Riot on a daily basis, follow us on Twitter, like us on Facebook, and subscribe to the Book Riot podcast in iTunes or via RSS. So much bookish goodness–all day, every day.