This content contains affiliate links. When you buy through these links, we may earn an affiliate commission.
HARDCOVER RELEASES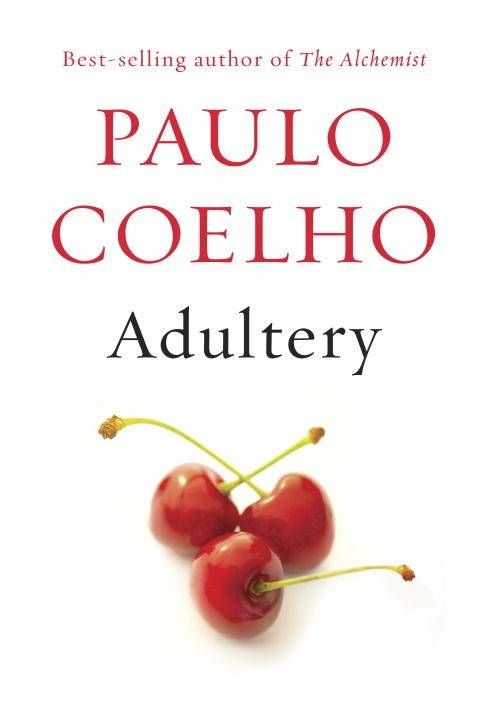 Adultery by Paulo Coelho (Knopf)
In the latest novel from #1 best-selling author Paulo Coelho, a woman attempts to overcome midlife ennui by rediscovering herself in a passionate relationship with a man who had been a friend in her youth.

A woman in her thirties begins to question the routine and predictability of her days. In everybody's eyes, she has a perfect life: happy marriage, children, and a career. Yet what she feels is an enormous apathy. All that changes when she encounters a successful politician who had, years earlier, been her high school boyfriend. As she rediscovers the passion missing from her life, she will face a life-altering choice.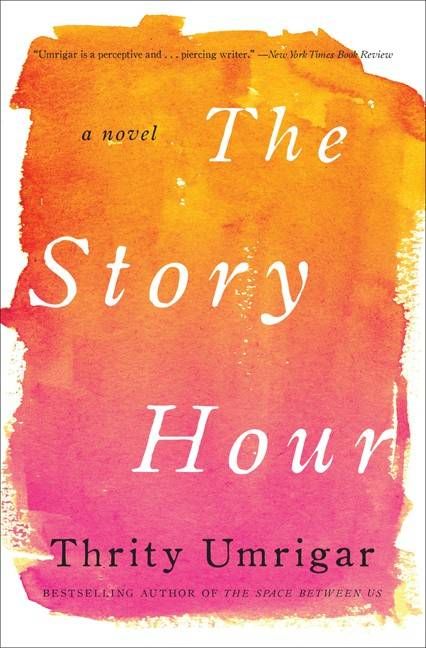 The Story Hour by Thrity Umrigar (Harper)
An experienced psychologist, Maggie carefully maintains emotional distance from her patients. But when she meets a young Indian woman who tried to kill herself, her professional detachment disintegrates. Cut off from her family in India, Lakshmi is desperately lonely and trapped in a loveless marriage to a domineering man who limits her world to their small restaurant and grocery store.

Moved by her plight, Maggie treats Lakshmi in her home office for free, quickly realizing that the despondent woman doesn't need a shrink; she needs a friend. Determined to empower Lakshmi as a woman who feels valued in her own right, Maggie abandons protocol, and soon doctor and patient have become close friends.

But while their relationship is deeply affectionate, it is also warped by conflicting expectations. When Maggie and Lakshmi open up and share long-buried secrets, the revelations will jeopardize their close bond, shake their faith in each other, and force them to confront painful choices.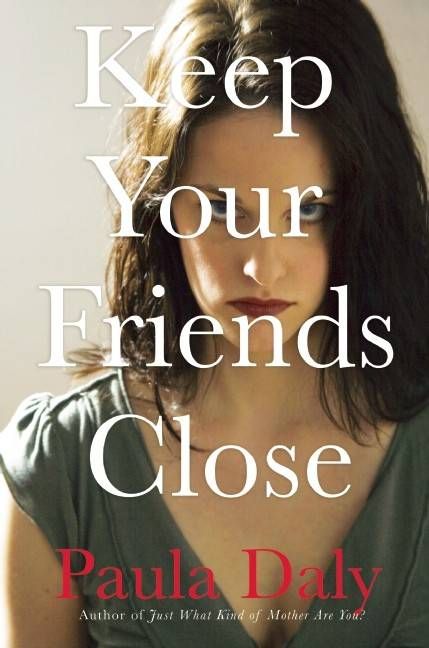 Keep Your Friends Close by Paula Daly (Grove Press)
From breakout thriller writer Paula Daly, Keep Your Friends Close is a riveting and electrifying story of a husband and wife and the devious best friend who comes between them.

Natty and Sean Wainwright have a rock-solid marriage-with two daughters, a successful business, and a beautiful house, they are a model family. When their younger daughter falls ill on an overseas school trip, Natty rushes to her side. Luckily, Natty's best friend from college, Eve Dalladay, is visiting and offers to stay with Sean to lend a hand in the Wainwright household. But Natty returns home to find that Eve has taken to family life a little too well: Sean has fallen in love with her. With no choice but to put on a brave face, Natty attempts to start anew-yet no matter how hard she tries to set herself upright, Eve is there to knock her down again. Then Natty receives a mysterious note that says Eve has done this before-more than once-and the consequences were fatal. On a mission to reveal Eve as a vindictive serial mistress, Natty must navigate through a treacherous maze of secrets and lies that threatens her life and the safety of her loved ones.
Sweetness #9 by Stephen Eirik Clark (Little, Brown and Company)
It's 1973, and David Leveraux has landed his dream job as a Flavorist-in-Training, working in the secretive industry where chemists create the flavors for everything from the cherry in your can of soda to the butter on your popcorn.

While testing a new artificial sweetener–"Sweetness #9"–he notices unusual side-effects in the laboratory rats and monkeys: anxiety, obesity, mutism, and a generalized dissatisfaction with life. David tries to blow the whistle, but he swallows it instead.

Years later, Sweetness #9 is America's most popular sweetener–and David's family is changing. His wife is gaining weight, his son has stopped using verbs, and his daughter suffers from a generalized dissatisfaction with life. Is Sweetness #9 to blame, along with David's failure to stop it? Or are these just symptoms of the American condition?

David's search for an answer unfolds in this expansive novel that is at once a comic satire, a family story, and a profound exploration of our deepest cultural anxieties. Wickedly funny and wildly imaginative,Sweetness #9 questions whether what we eat truly makes us who we are.
Storm Siren by Mary Weber (Thomas Nelson)
Seventeen-year-old slave girl, Nym, should not exist. In a world where Elementals are only born male, and always killed at birth, she is an anomaly at best. At worst, people around her die.
When a court emissary identifies her weather-manipulating ability as a weapon, Nym is purchased and put to work honing her skills. With time running out for the kingdom of Faelen, Nym might be all that stands between it and the technologically-advanced horror racing down upon them-not to mention the rumored reemergence of the monstrous shapeshifter, Draewulf. But some elements even she can't control.
Nym must decide whom to trust as she's unleashed into a world of assassins, changelings, and political betrayal surrounding a young king fighting for his throne, a tired nation that has forgotten its calling, and her handsome tutor whose dark secrets could destroy both her people and her heart.
PAPERBACK RELEASES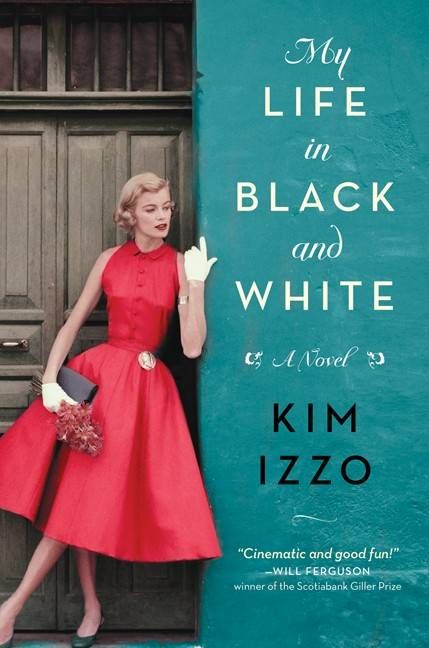 My Life in Black and White by Kim Izzo (Harper)
When Clara Bishop, a struggling screenwriter-turned-tabloid journalist in Hollywood, is jilted by her philandering husband, she follows him to London, determined to win him back. Armed with only a glamorous wardrobe of vintage clothing inherited from her grandmother, a former film noir actress, Clara discovers that the clothes really do make the woman. Dressed to kill, she adopts a new femme fatale persona: confident, sexy and set on revenge. But on the road to retaliation, Clara discovers an unfinished film script that sheds light on her grandmother's mysterious death years before. Then it happens: somehow, magically, her whole life is transported back in time, into a living, breathing film noir that reveals to Clara the potential to write her own ending.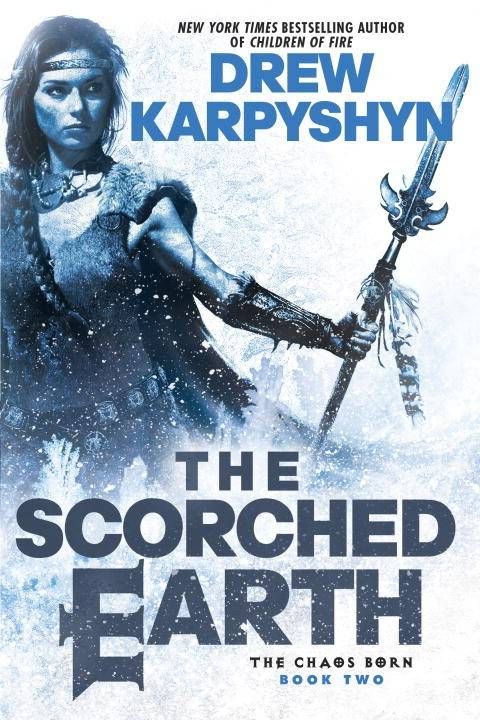 The Scorched Earth by Drew Karpyshyn (Del Rey)
From New York Times-bestselling author and acclaimed video game writer Drew Karpyshyn, the second in an original epic fantasy series for fans of Peter V. Brett and Brandon Sanderson.
Drew Karpyshyn has already enthralled legions of fans with his imaginative storytelling in the worlds of Mass Effect and Star Wars. Now he has created his first original series, a muscular, action-packed, colossal epic fantasy, a thrilling sword-and-sorcery adventure that will vault him to the pantheon of fantasy writers such as Terry Goodkind, Robert Jordan, and Brandon Sanderson. Here, Karpyshyn continues the saga of four young wizards who are born with the power to wield the long-lost power of Chaos magic…and whose mastery of this ancient sorcery may save—or doom—the world.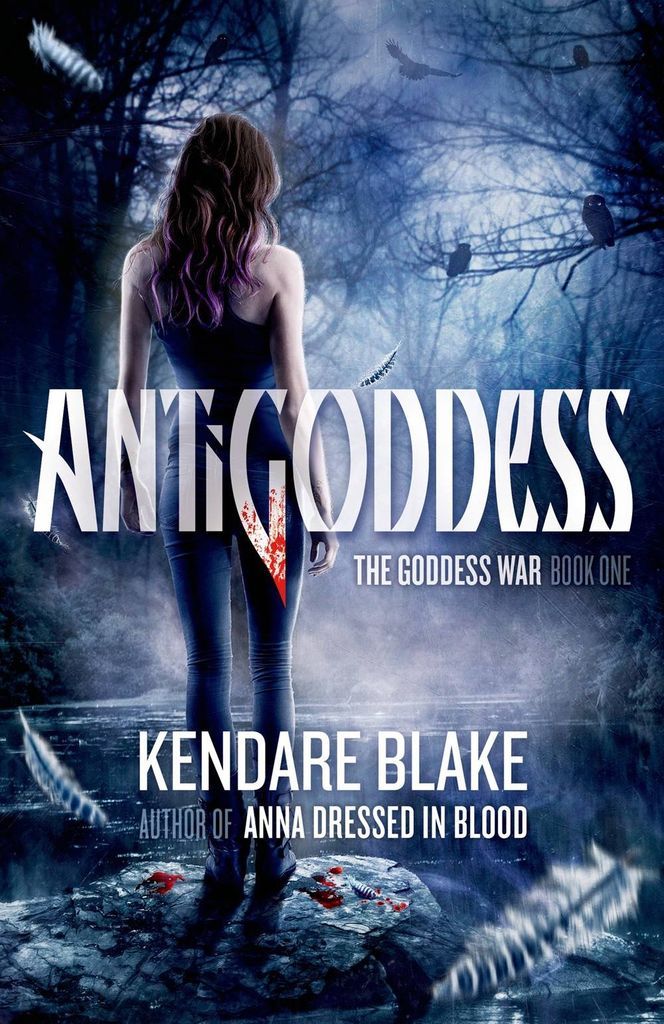 Antigoddess by Kendare Blake (Tor Teen)
Old gods never die….
Or so Athena thought. But then the feathers started sprouting beneath her skin, invading her lungs like a strange cancer, and Hermes showed up with a fever eating away his flesh. So much for living a quiet eternity in perpetual health.

Desperately seeking the cause of their slow, miserable deaths, Athena and Hermes travel the world, gathering allies and discovering enemies both new and old. Their search leads them to Cassandra—an ordinary girl who was once an extraordinary prophetess, protected and loved by a god. These days, Cassandra doesn't involve herself in the business of gods—in fact, she doesn't even know they exist. But she could be the key in a war that is only just beginning.

Hera, the queen of the gods, has aligned herself with other ancient Olympians. They are killing off rivals in an attempt to prolong their own lives. But these anti-gods have become corrupted in their desperation to survive, horrific caricatures of their former glory. Athena will need every advantage she can get, because immortals don't just flicker out.

Every one of them dies in their own way. Some choke on feathers. Others become monsters. All of them rage against their last breath.

The Goddess War is about to begin.
Snow Hunters by Paul Yoon (Simon & Schuster)
Winner of the Young Lions Fiction Award, Snow Hunters is "a subtle, elegant, poignant read" (Oprah.com), featuring a Korean War refugee who emigrates to Brazil to become a tailor's apprentice and confronts the wreckage of his past.

Though he is a stranger in a strange land, throughout the years in this town, four people slip in and out of Yohan's life: Kiyoshi, the Japanese tailor for whom he works, and who has his own secrets and a past he does not speak of; Peixe, the groundskeeper at the town church; and two vagrant children named Santi and Bia, a boy and a girl, who spend their days in the alleyways and the streets of the town. Yohan longs to connect with these people, but to do so he must sift through the wreckage of his traumatic past so he might let go and move on.

In Snow Hunters, "quotidian-surreal craft-master" (New York magazine) Paul Yoon proves love can dissolve loneliness; that hope can wipe away despair; and that a man who lost a country can find a new home. "The brief, simple sentences that form this elegant tone poem of a novel…have the effect of making you slow down to read them—which is a fitting way to experience the story of a man unmoored by memory and time" (Entertainment Weekly). This is a heartrending story of second chances, told with unerring elegance and absolute tenderness.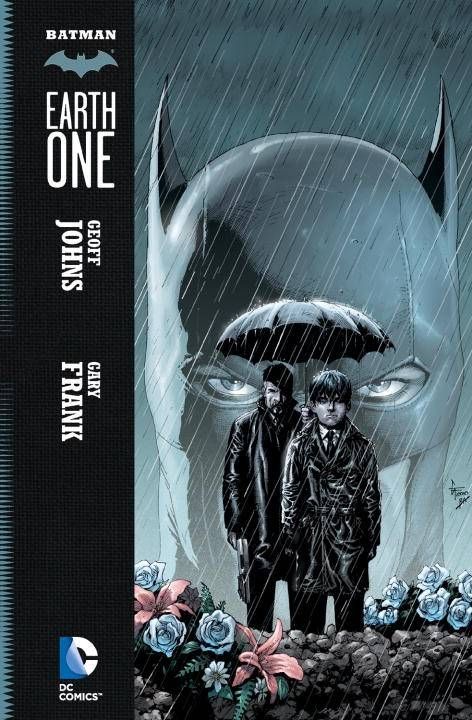 Batman: Earth One by Geoff Johns and Gary Frank (DC Comics)
Batman is not a hero.

He is just a man.

Fallible, vulnerable, and angry.

In a Gotham City where friend and foe are indistinguishable, Bruce Wayne's path toward becoming the Dark Knight is riddled with more obstacles than ever before. Focused on punishing his parents' true killers, and the corrupt police that allowed them to go free, Bruce Wayne's thirst for vengeance fuels his mad crusade and no one, not even Alfred, can stop him.

In the tradition of the #1 New York Times bestselling Superman: Earth One, writer Geoff Johns and artist Gary Frank re-imagine a new mythology for the Dark Knight, where the familiar is no longer the expected in this long-awaited original graphic novel from DC Comics.
____________________
Expand your literary horizons with New Books!, a weekly newsletter spotlighting 3-5 exciting new releases, hand-picked by our very own Liberty Hardy. Sign up now!