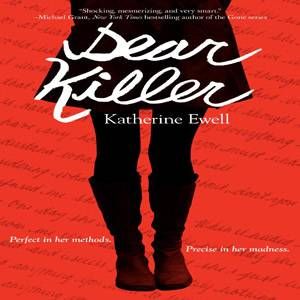 This content contains affiliate links. When you buy through these links, we may earn an affiliate commission.
HARDCOVER RELEASES
Dear Killer by Katherine Ewell (Katherine Tegen Books)
Rule One: Nothing is right, nothing is wrong.
Kit takes her role as London's notorious "Perfect Killer" seriously. The letters and cash that come to her via a secret mailbox are not a game; choosing who to kill is not an impulse decision. Every letter she receives begins with "Dear Killer," and every time Kit murders, she leaves a letter with the dead body. Her moral nihilism and thus her murders are a way of life—the only way of life she has ever known.
But when a letter appears in the mailbox that will have the power to topple Kit's convictions as perfectly as she commits her murders, she must make a decision: follow the only rules she has ever known, or challenge Rule One and go from there.
Katherine Ewell's Dear Killer is a sinister psychological story that explores the thin line between good and evil, and the messiness of that inevitable moment when life contradicts everything you believe.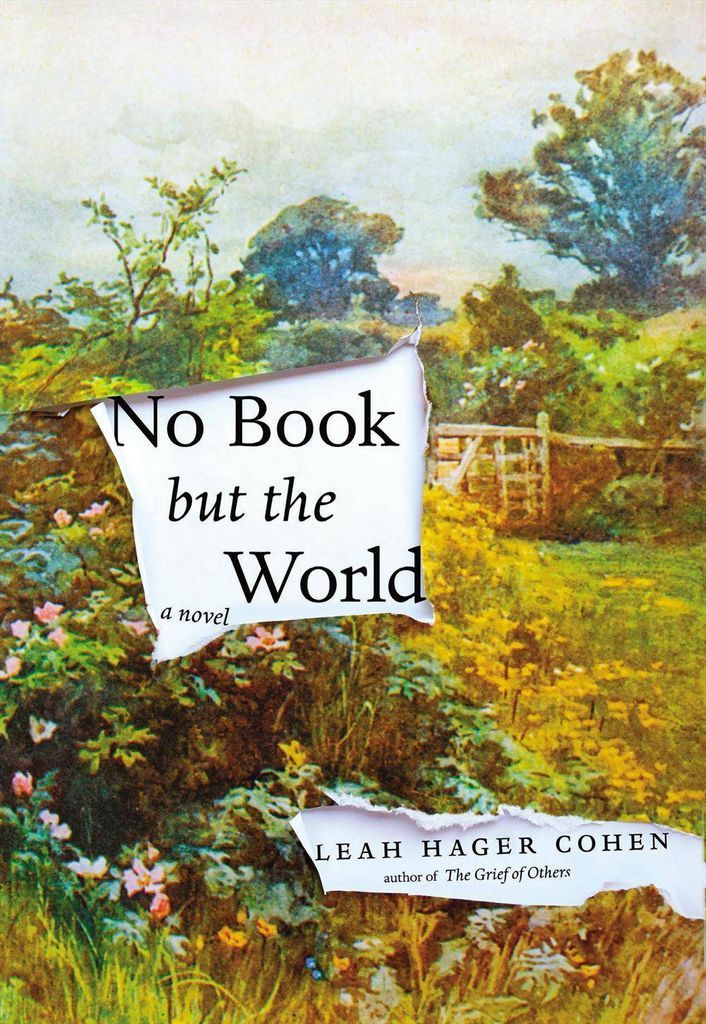 No Book But the World by Leah Hager (Riverhead)
At the edge of a woods, on the grounds of a defunct "free school," Ava and her brother, Fred, shared a dreamy and seemingly idyllic childhood—a world defined largely by their imaginations and each other's presence. Everyone is aware of Fred's oddness or vague impairment, but his parents' fierce disapproval of labels keeps him free of evaluation or intervention, and constantly at Ava's side.
Decades later, then, when Ava learns that her brother is being held in a county jail for a shocking crime, she is frantic to piece together what actually happened. A boy is dead. But could Fred really have done what he is accused of? As she is drawn deeper into the details of the crime, Ava becomes obsessed with learning the truth, convinced that she and she alone will be able to reach her brother and explain him—and his innocence—to the world.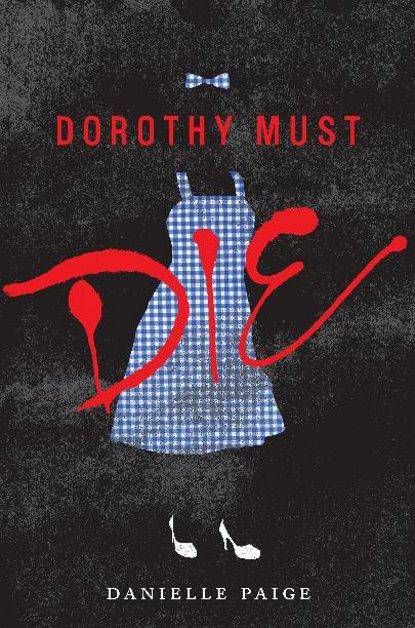 Dorothy Must Die by Danielle Paige (HarperCollins)
Somewhere over the rainbow…something has gone terribly wrong.
A twister has hit Kansas again, and this time it whisks away a girl named Amy Gumm. At first, Amy is thrilled to have left her trailer park life behind. But instead of the magical land where troubles melt like lemon drops that she knows from the books and the movies, she discovers the place has been destroyed. And it's all Dorothy's fault.
Amy soon joins up with the Revolutionary Order of the Wicked—a group of deposed witches and warlocks who are determined to end Dorothy's oppressive reign, and who need Amy's help. They teach her the secrets of witchcraft and combat and then they give her an impossible mission: steal back the Tin Woodman's heart, the Scarecrow's brain, and the Lion's courage. And when she's done, Dorothy must die.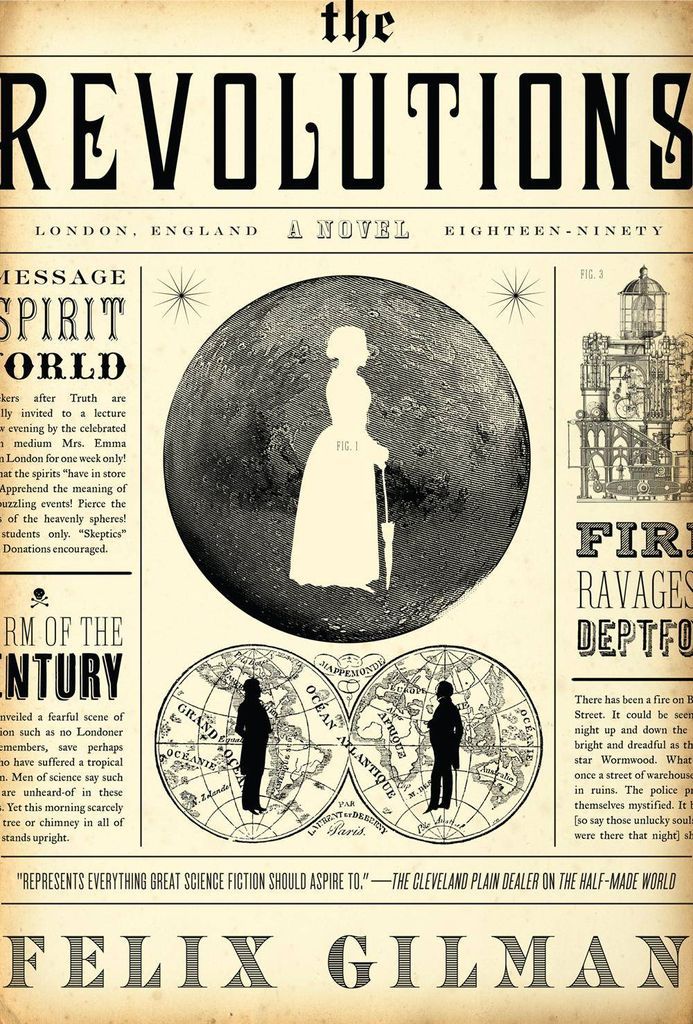 The Revolutions by Felix Gilman (Tor Books)
In 1893, young journalist Arthur Shaw is at work in the British Museum Reading Room when the Great Storm hits London, wreaking unprecedented damage. In its aftermath, Arthur's newspaper closes, owing him money, and all his debts come due at once. His fiancé Josephine takes a job as a stenographer for some of the fashionable spiritualist and occult societies of fin de siècle London society. At one of her meetings, Arthur is given a job lead for what seems to be accounting work, but at a salary many times what any clerk could expect. The work is long and peculiar, as the workers spend all day performing unnerving calculations that make them hallucinate or even go mad, but the money is compelling.
Things are beginning to look up when the perils of dabbling in the esoteric suddenly come to a head: A war breaks out between competing magical societies. Josephine joins one of them for a hazardous occult exploration—an experiment which threatens to leave her stranded at the outer limits of consciousness, among the celestial spheres.
Arthur won't give up his great love so easily, and hunts for a way to save her, as Josephine fights for survival…somewhere in the vicinity of Mars.
Worst. Person. Ever. by Douglas Coupland (Blue Rider Press)
Worst. Person. Ever. is a deeply unworthy book about a dreadful human being with absolutely no redeeming social value. Raymond Gunt, in the words of the author, "is a living, walking, talking, hot steaming pile of pure id." He's a B-unit cameraman who enters an amusing downward failure spiral that takes him from London to Los Angeles and then on to an obscure island in the Pacific, where a major American TV network is shooting a Survivor-style reality show. Along the way, Gunt suffers multiple comas and unjust imprisonment, is forced to reenact the "Angry Dance" from the movie Billy Elliot, and finds himself at the center of a nuclear war. We also meet Raymond's upwardly failing sidekick, Neal, as well as Raymond's ex-wife, Fiona, herself "an atomic bomb of pain." Even though he really puts the "anti" in antihero, you may find Raymond Gunt an oddly likable character.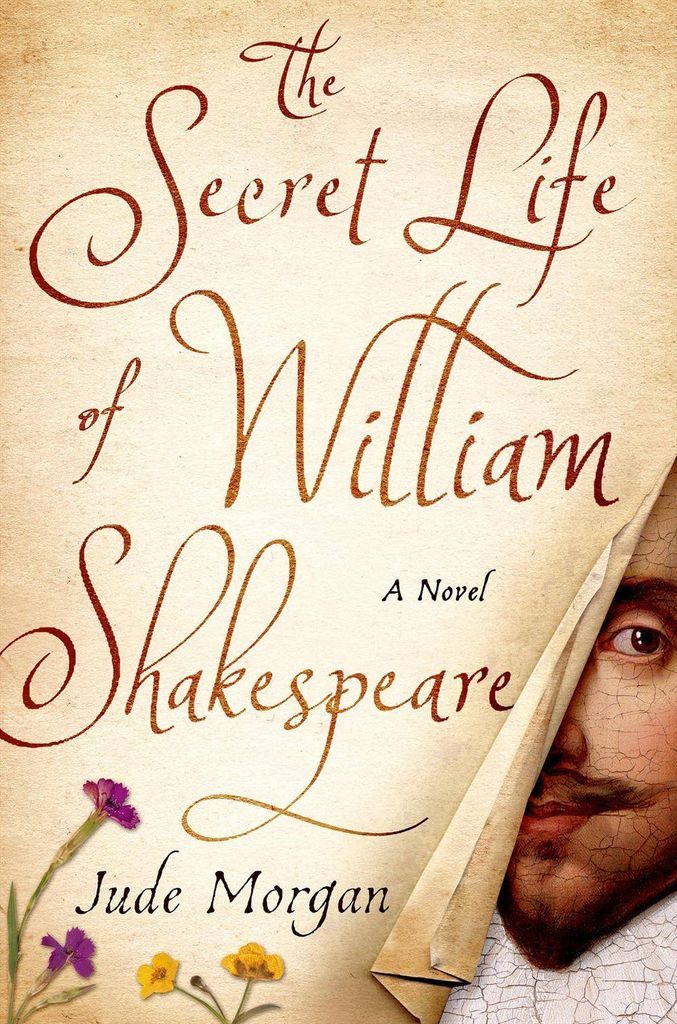 The Secret Life of William Shakespeare by Jude Morgan (St. Martin's Press)
There are so few established facts about how the son of a glove maker from Warwickshire became one of the greatest writers of all time that some people doubt he could really have written so many astonishing plays. We know that he married Anne Hathaway, who was pregnant and six years older than he, at the age of eighteen, and that one of their children died of the plague. We know that he left Stratford to seek his fortune in London, and eventually succeeded. He was clearly an unwilling craftsman, ambitious actor, resentful son, almost good-enough husband. But when and how did he also become a genius?
The Secret Life of William Shakespeare pulls back the curtain to imagine what it might have really been like to be Shakespeare before a seemingly ordinary man became a legend.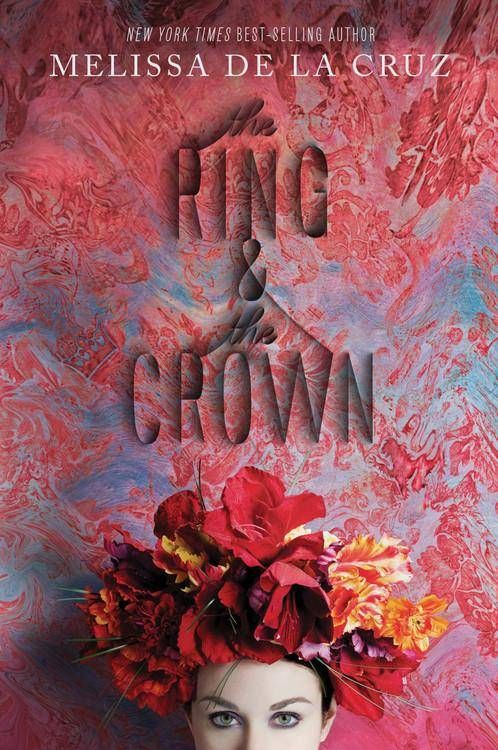 The Ring and the Crown by Melissa de la Cruz (Disney-Hyperion)
Once they were inseparable, just two little girls playing games in a formidable castle. Now Princess Marie-Victoria, heir to the mightiest empire in the world, and Aelwyn Myrddyn, a bastard mage, face vastly different futures. Quiet and gentle, Marie has never lived up to the ambitions of her mother, Queen Eleanor the Second. With the help of her Merlin, Eleanor has maintained a stranglehold on the world's only source of magic. While the enchanters faithfully serve the crown, the sun will never set on the Franco-British Empire.
As the annual London Season begins, the great and noble families across the globe flaunt their wealth and magic at parties, teas, and, of course, the lavish Bal du Drap d'Or, the Ball of the Gold Cloth. But the talk of the season is Ronan Astor, a social-climbing American with only her dazzling beauty to recommend her. Ronan is determined to make a good match to save her family's position. But when she falls for a handsome rogue on the voyage over, her lofty plans are imperiled by her desires.
Meanwhile, Isabelle of Orleans, daughter of the displaced French royal family, finds herself cast aside by Leopold, heir to the Prussian crown, in favor of a political marriage to Marie-Victoria. Isabelle arrives in the city bent on reclaiming what is hers. But Marie doesn't even want Leopold—she has lost her heart to a boy the future queen would never be allowed to marry. When Marie comes to Aelwyn, desperate to escape a life without love, the girls form a perilous plan that endangers not only the entire kingdom but the fate of the monarchy.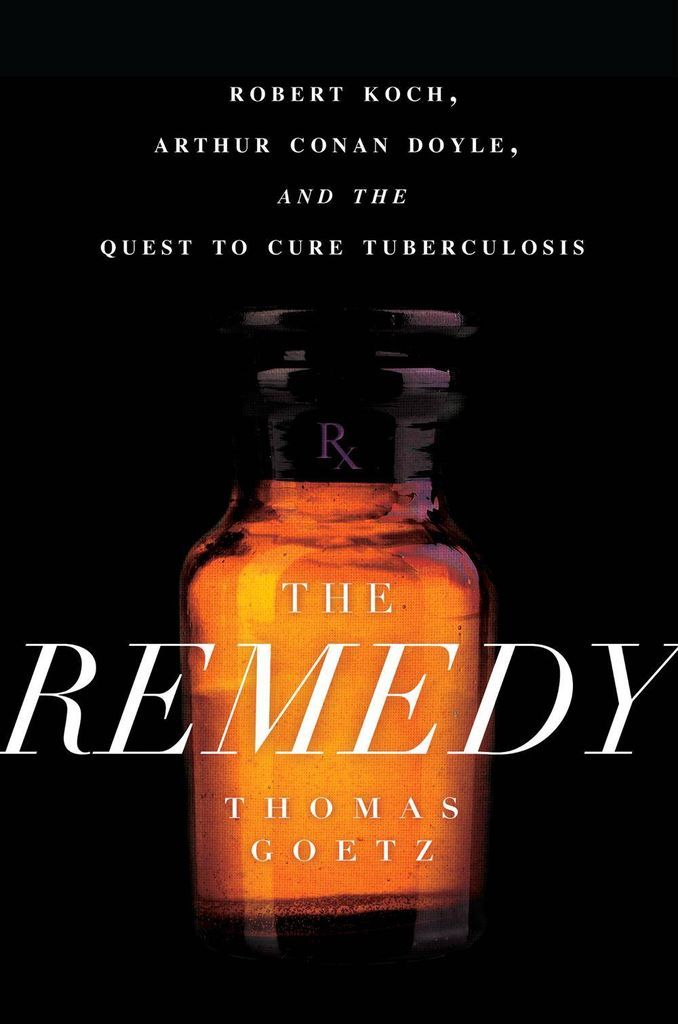 The Remedy by Thomas Goetz (Gotham)
In 1875, tuberculosis was the deadliest disease in the world, accountable for a third of all deaths. A diagnosis of TB—often called consumption—was a death sentence. Then, in a triumph of medical science, a German doctor named Robert Koch deployed an unprecedented scientific rigor to discover the bacteria that caused TB and soon embarked on a remedy—a remedy that would be his undoing.
When Koch announced he'd found a cure, Arthur Conan Doyle, then a small-town doctor in England and sometime writer, went to Berlin to cover the event. Touring the ward of reportedly cured patients, he was horrified. Koch's "remedy" was either sloppy science or outright fraud.
But to those desperate for relief, Koch's cure was worth the risk. As Europe's consumptives descended upon Berlin, Conan Doyle returned to England to become a writer, not a scientist. But he brought Koch's scientific methods to the masses through the character of Sherlock Holmes.
Capturing the moment when mystery and magic began to yield to science, The Remedy chronicles the stunning story of how the germ theory of disease became fact, how two men of ambition were emboldened to reach for something more, and how scientific discoveries evolve into social truths.
PAPERBACK RELEASES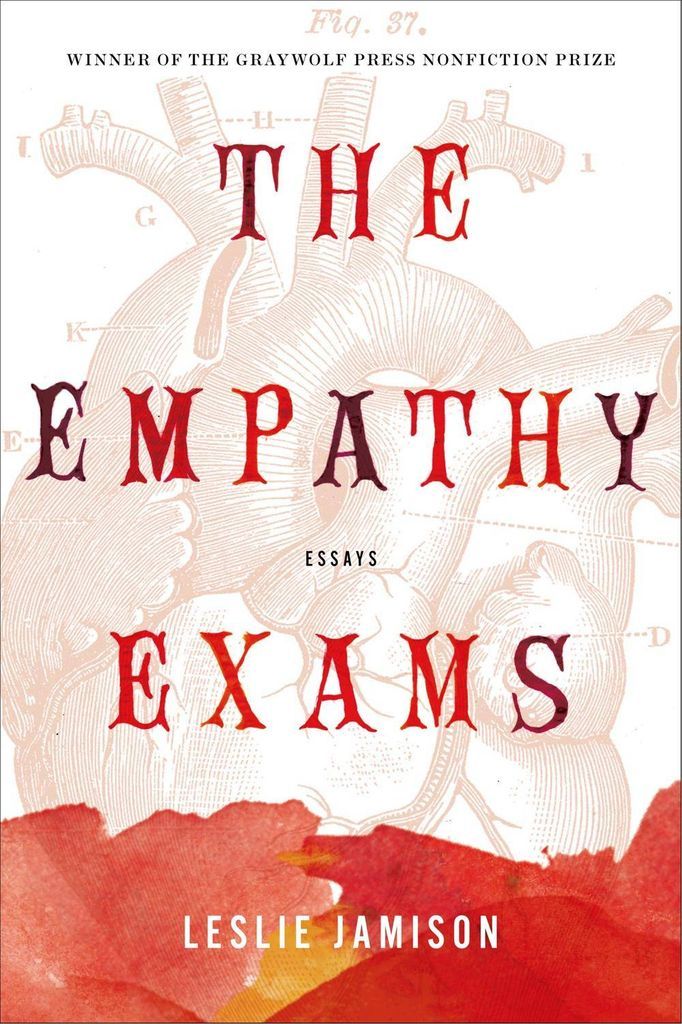 The Empathy Exams by Leslie Jameson (Graywolf Press)
Beginning with her experience as a medical actor who was paid to act out symptoms for medical students to diagnose, Leslie Jamison's visceral and revealing essays ask essential questions about our basic understanding of others: How should we care about each other? How can we feel another's pain, especially when pain can be assumed, distorted, or performed? Is empathy a tool by which to test or even grade each other? By confronting pain—real and imagined, her own and others'—Jamison uncovers a personal and cultural urgency to feel. She draws from her own experiences of illness and bodily injury to engage in an exploration that extends far beyond her life, spanning wide-ranging territory—from poverty tourism to phantom diseases, street violence to reality television, illness to incarceration—in its search for a kind of sight shaped by humility and grace.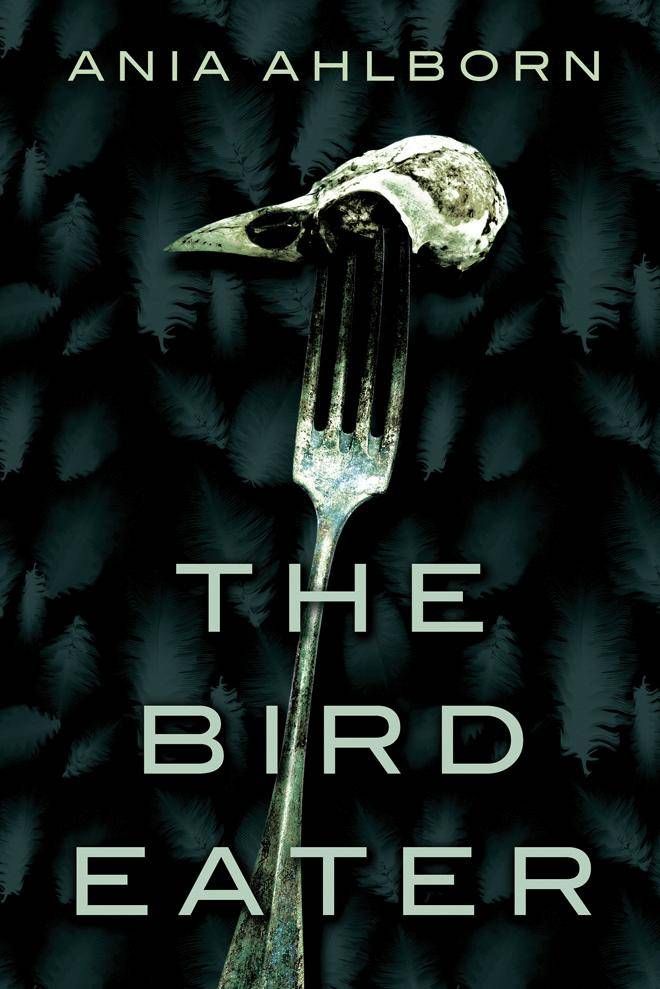 The Bird Eater by Ania Ahlborn (47North)
Twenty years ago, the mysterious death of his aunt left Aaron Holbrook orphaned and alone. He abandoned his rural Arkansas hometown vowing never to return, until his seven-year-old son died in an accident, plunging Aaron into a nightmare of addiction and grief. Desperate to reclaim a piece of himself, he returns to the hills of his childhood, to Holbrook House, where he hopes to find peace among the memories of his youth. But solace doesn't come easy. Someone-or something-has other plans. Like Aaron, Holbrook House is but a shell of what it once was, a target for vandals and ghost hunters who have nicknamed it "the devil's den." Aaron doesn't believe in the paranormal-at least, not until a strange boy begins following him wherever he goes. Plagued by violent dreams and disturbing visions, Aaron begins to wonder if he's losing his mind. But a festering darkness lurks at the heart of Holbrook House… a darkness that grins from within the shadows, delighting in Aaron's sorrow, biding its time.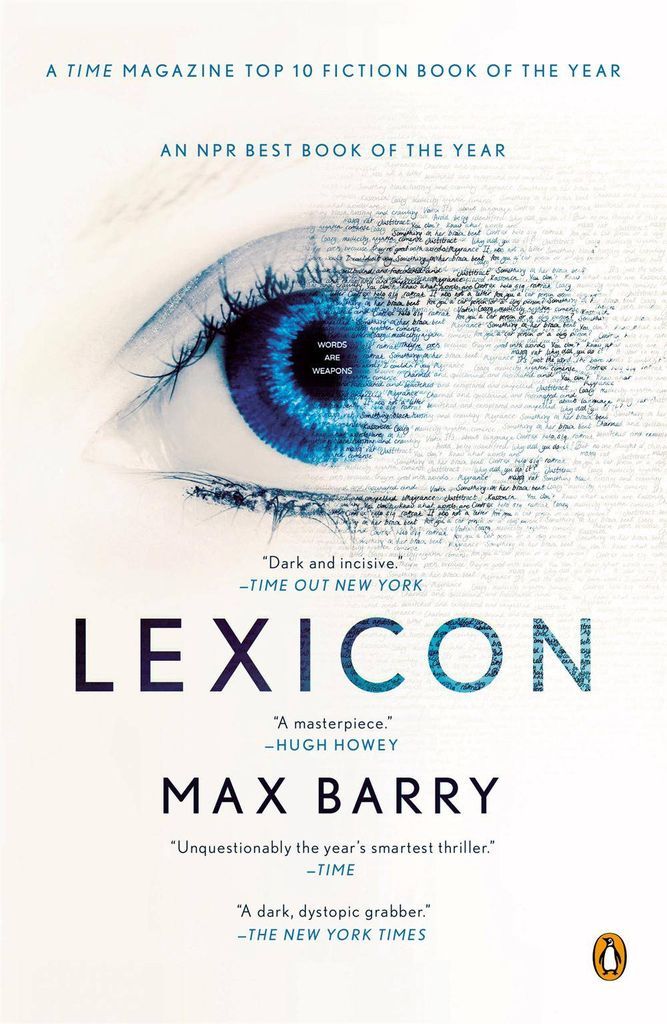 Lexicon by Max Barry (Penguin Books)
At an exclusive training school at an undisclosed location outside Washington, D.C., students are taught to control minds, to wield words as weapons. The very best graduate as "poets" and enter a nameless organization of unknown purpose. Recruited off the street, whip-smart Emily Ruff quickly learns the one key rule: never allow another person to truly know you. Emily becomes the school's most talented prodigy, until she makes the catastrophic mistake of falling in love.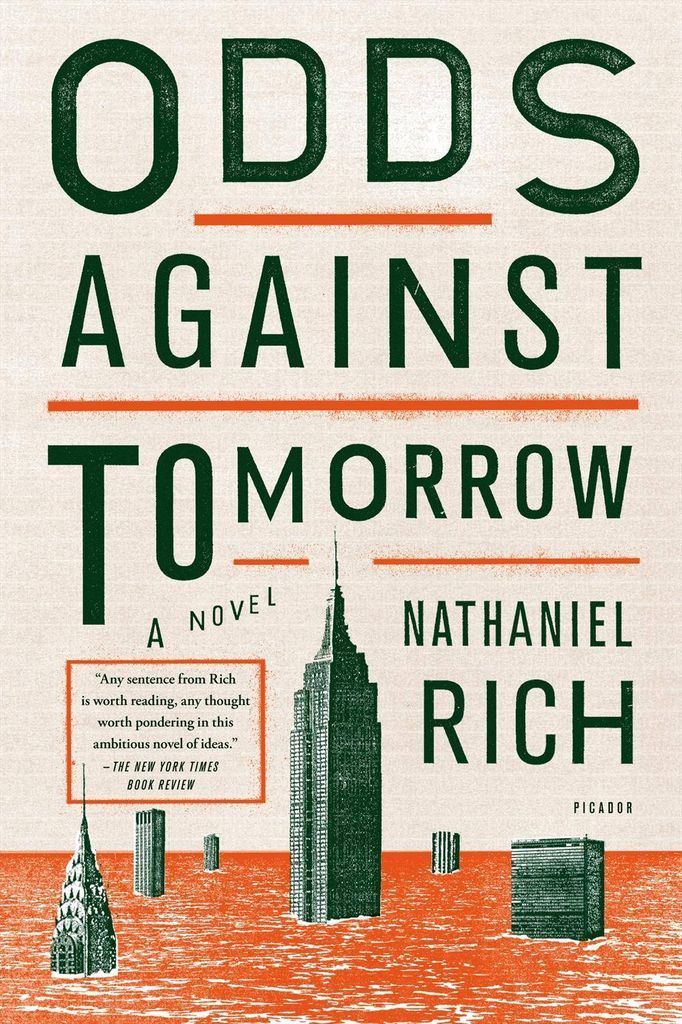 Odds Against Tomorrow by Nathaniel Rich (Picador)
New York City, the near future: Mitchell Zukor works on the cutting edge of corporate irresponsibility, and business is booming. A brilliant mathematician, he spends his days calculating worst-case scenarios for FutureWorld, a consulting firm that indemnifies corporations against potential disasters. As Mitchell immerses himself in the calculus of catastrophe, he exchanges letters with Elsa Bruner-a college crush with her own apocalyptic secret-and becomes obsessed by a culture's fears. When Mitchell's darkest predictions come true and an actual worst-case scenario engulfs Manhattan, he realizes that he is uniquely prepared to profit. But what will it cost him?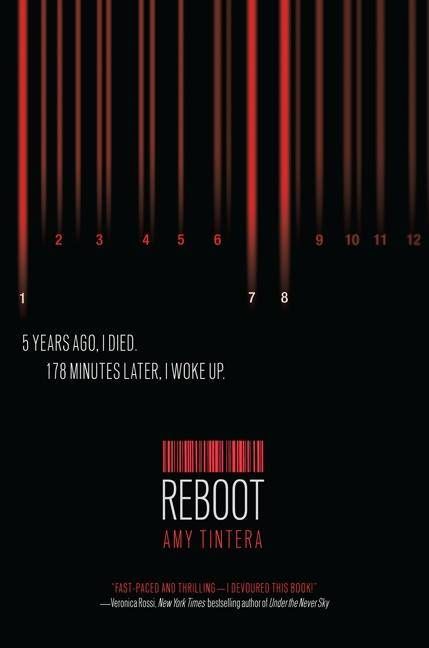 Reboot by Amy Tintera (HarperTeen)
Wren Connolly died when she was twelve years old. She woke up 178 minutes later as a Reboot. The longer a Reboot is dead, the stronger and less human she becomes when she returns—making Wren 178 the perfect weapon.
Callum 22, on the other hand, is practically still human. He's the worst trainee Wren has ever had, yet there is something about him that makes her feel alive. When Callum refuses to follow a direct order, Wren is commanded to eliminate him. She has never disobeyed before, but now she'll do whatever it takes to save Callum's life.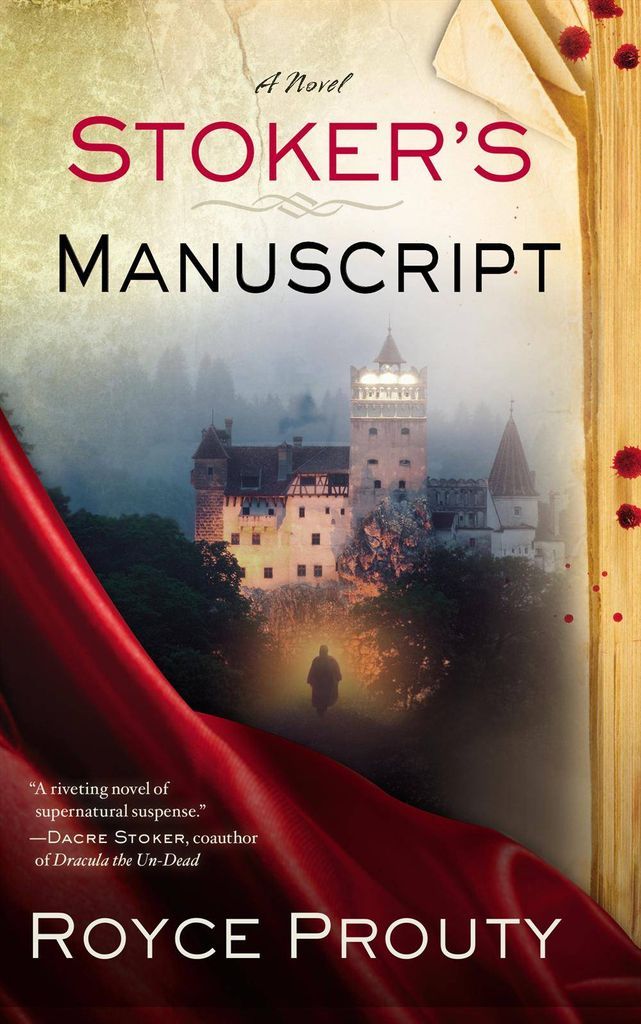 Stoker's Manuscript by Royce Prouty (Berkley Trade)
Joseph Barkeley has a gift. Without the aid of chemical testing, he can accurately determine the authenticity and age of any document, seeing details within the fibers the way a composer picks out the individual notes of a symphony. But rarely does Joseph get a job this delicate and well-paying. A mystery buyer has hired him to authenticate the original draft of Bram Stoker's Dracula.
When he travels to Transylvania to personally deliver the manuscript to the legendary Bran Castle, Barkeley, a Romanian orphan himself, soon realizes that his employer is the son of the infamous Vlad Dracula. Imprisoned in the castle and forced to serve "the Master," Barkeley must quickly decipher cryptic messages hidden within Stoker's masterpiece to find the Master's long-lost bride—or risk wearing out his welcome.
But as he delves into the history of Dracula and his own lineage, Barkeley discovers that his selection for this job was based on more than his talent with rare books. Now, he has a perilous decision to make—save his life with a coward's flight, or wage a deadly battle with an ancient foe.
The Other Typist by Suzanne Rindell (Berkley Trade)
onfessions are Rose Baker's job. A typist for the New York City Police Department, she sits in judgment like a high priestess. Criminals come before her to admit their transgressions, and, with a few strokes of the keys before her, she seals their fate. But while she may hear about shootings, knifings, and crimes of passion, as soon as she leaves the room, she reverts to a dignified and proper lady. Until Odalie joins the typing pool.
As Rose quickly falls under the stylish, coquettish Odalie's spell, she is lured into a sparkling underworld of speakeasies and jazz. And what starts as simple fascination turns into an obsession from which she may never recover.
The Cemetery of Swallows by Mallock (Europa Editions)
One day, Manuel Gemoni travels to the other end of the world to kill an old man in the Dominican Republic. When questioned by police, Manuel can only explain his bizarre actions by saying, "I killed him because he had killed me." Unable to comprehend why an ordinary family man with no history of violent behavior would go to such lengths to kill a man he didn't even know, Police Commissioner Amédée Mallock decides to investigate. In order to save Manuel from death, the misanthropic Mallock must immerse himself in the harsh tropical jungles of the Dominican Republic and the snow-covered streets of Paris.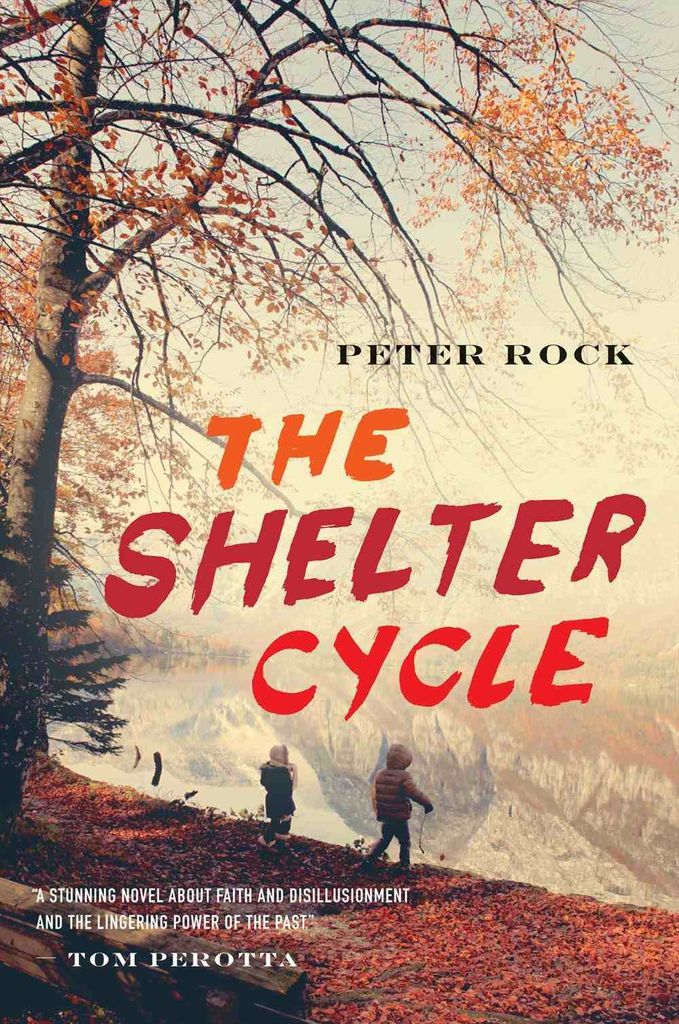 The Shelter Cycle by Peter Rock (Mariner Books)
Francine and Colville were childhood friends raised in the Church Universal and Triumphant, a religion that predicted the world could end in the late 1980s. While their parents built underground shelters to withstand the impending Soviet missile strike, Francine and Colville played in the Montana wilderness, where invisible spirits watched over them. When the prophesied apocalypse did not occur, the sect's members resurfaced and the children were forced to grow up in a world they believed might no longer exist.
Twenty years later, Francine and Colville are reunited while searching for an abducted girl. Haunted by memories and inculcated beliefs, they must confront the Church's teachings. If all the things they were raised to believe were misguided, why then do they suddenly feel so true?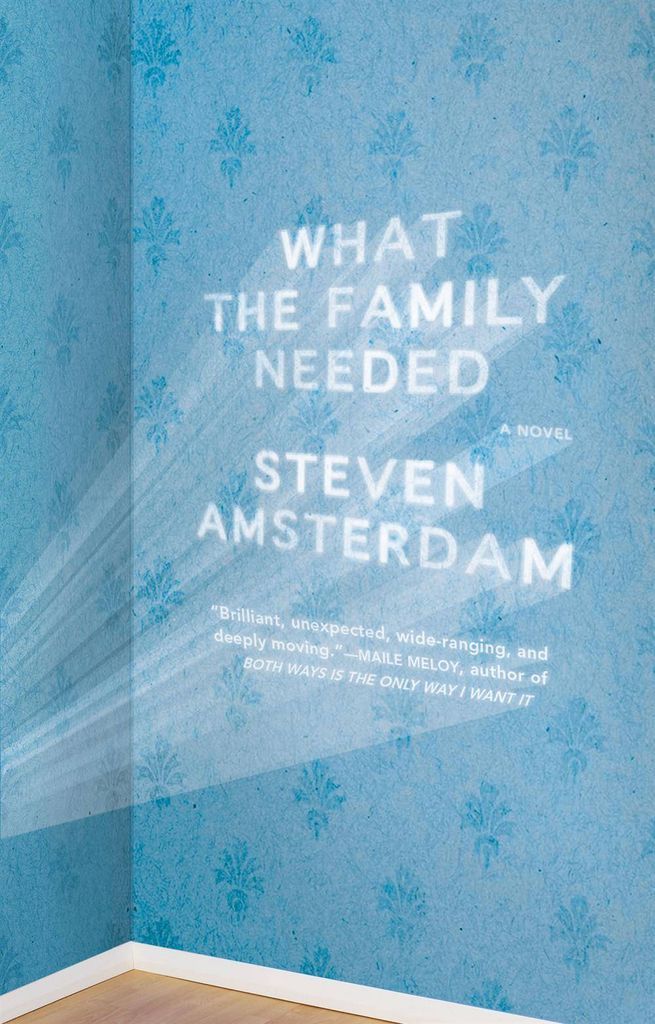 What the Family Needed by Steve Amsterdam (Riverhead Trade)
"Okay, tell me which you want," Alek asks his cousin at the outset of What the Family Needed. "To be able to fly or to be invisible." And soon Giordana, a teenager suffering the bitter fallout of her parents' divorce, finds that she can, at will, become as invisible as she feels. Later, Alek's mother, newly adrift in the disturbing awareness that all is not well with her younger son, can suddenly swim with Olympic endurance. Over three decades, in fact, each member of this gorgeously imagined extended family discovers, at a moment of crisis, that he or she possesses a supernatural power.
But instead of crimes to fight and villains to vanquish, they confront inner demons, and their extraordinary abilities prove not to be magic weapons so much as expressions of their fears and longings as they struggle to come to terms with who they are and what fate deals them. As the years pass, their lives intersect and overlap in surprising and poignant ways, and they discover that the real magic lies not in their superpowers but in the very human and miraculous way they are able to accept, protect, and love one another.