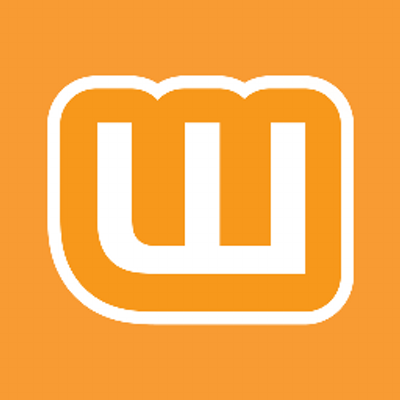 Sally Slater is the author of Paladin, a fantasy adventure novel that has garnered over 11 million reads on Wattpad, and now a #1 Amazon bestseller. Paladin is her debut novel and the first of a planned series. You can also find her writing on The Huffington Post. Follow her on Twitter @sallyroseslater. Catch Sally Slater in person at Book Riot Live this November! Visit BookRiotLive.com for details.
____________________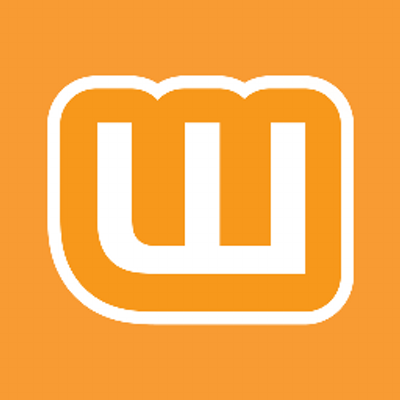 If you're anything like me, you spend half of your hard-earned paycheck on Kindle. I've had a book-a-day habit for years, and my wallet doesn't thank me for it.
So when I discovered Wattpad—an online community for writers and readers with over 100 million free stories—it was almost like getting a bonus. I took a nice long break from exercising my credit card on Amazon.com, and browsed through Wattpad's most popular and up-and-coming novels.
If you're new to Wattpad, first things first: go download the app immediately. It's free.
In a nutshell, Wattpad is a social media platform where readers and writers can come together to share stories. Over 40 million individual users from all around the world log in to Wattpad every month, with one new user joining every second.
You know when you're just dying to talk to someone about that suspenseful part in Warbreaker when Siri was waiting for the God King to show up, but your friends refuse to read the book (or maybe that's just me…)? Yeah, that doesn't happen on Wattpad. The reading experience is interactive – you can comment on chapters and even specific lines of text as you're reading, or you can respond to existing comments if you want to continue the conversation. Often, the author him or herself will respond to reader comments and feedback. Wattpad is the only environment I'm aware of where regular dialogue between reader and author is actually encouraged and usually remains cordial.
Now, with over 100 million uploads, I'd be lying if I said every single story was a 5-star masterpiece. Wattpad attracts writers of all levels, ranging from 13-year-old first-time novelists to New York Times bestsellers. A growing number of well-known professional writers have joined Wattpad, sharing their works for free, including big names like Margaret Atwood, Brandon Sanderson, and Meg Cabot.
That doesn't mean you should write off the "amateur" writers, though, and stick only to the authors you already know. Some of the best stories I've read on Wattpad have been written by high schoolers (check out The Explorer's Apprentice).
So how do you go about finding your first – or next – story to read on Wattpad? All of the stories are sorted by genre, so if you're a romance, fantasy. or a mystery/thriller fan, that's a good place to start. Wattpad's categorization of genres is more specific than what you'd find in most libraries; in addition to all the basics, there are also whole genres completely devoted to vampires, werewolves, and fanfiction. The latter is not my personal cup of tea, but if you're looking to escape into a One Direction Fanfic, look no further than Anna Todd's After. Oh and by the way, it's being made into a movie.
Once you've opened up a genre, you'll have three different options: "hot" stories, "featured" stories, or "undiscovered" stories. "Hot" stories are the most popular books on Wattpad right now, based on recent activity in terms of votes of approval and comments. A high number of reads is a good indication that the story has resonated with a lot of readers. "Featured" stories are books hand-selected by Wattpad's content team, and it's usually a safe bet they'll be well-written, if not enjoyable. The "undiscovered" category is more of a risk – but hey, make an author's day, try out their story, and leave a comment with your thoughts.
You can also do a search by keyword – for example, if you're dying to read a book about mermaids – or ask for recommendations in Wattpad's user forums (although a word of caution: you will get inundated with responses).
Another thing to look out for before deciding to dive into a Wattpad story is a little blue check and the word saying "completed." Most writers post their stories to Wattpad serially – and if you're the type of reader who can't stand a cliffhanger, you'll want to avoid the books that haven't been completed yet. A lot of authors update on a regular schedule though (once or twice weekly), so as long as you don't mind being a little patient, there's no reason to hold off on reading.
If all else fails, you can check out some of my favorite Wattpad stories: Indigo by SkyHuntress, anything by Lana_Sky (my go-to guilty pleasure), or Frost by ELatimer.
And make sure to stop by in July for the Wattpad Block Party Summer Edition to hang out with some of Wattpad's most popular authors.
__________________________
Book Riot Live is coming! Join us for a two-day event full of books, authors, and an all around good time. It's the convention for book lovers that we've always wanted to attend. So we are doing it ourselves.