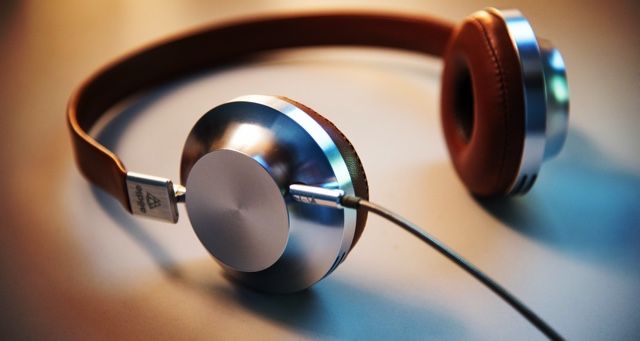 Audiobooks
25 Great Free Amazon Prime Audiobooks You Can Listen To Now
This content contains affiliate links. When you buy through these links, we may earn an affiliate commission.
Love free audiobooks? Did you know there's a secret batch of Amazon Prime audiobooks that are free for members? I searched through the list and found some of the best options, but there are many more than what I've included here, so go check them out!
There are a lot of wonderful classics on the list, so I included many of those below, as well as a bunch of contemporary fiction options, and finally some short stories and essays from popular authors. Take a look at what I've found, and happy listening!
Classic Amazon Prime Audiobooks
Jane Eyre by Charlotte Brontë
The 1847 British novel about an orphan and later governess for Mr. Rochester. This is the story of their relationship and her search for happiness and independence.
Included in this hugely-popular inspirational and spiritual book are 28 poetic essays on a range of topics including love, friendship, joy, pleasure, death, and so much more.
Dracula by Bram Stoker
The famous 1897 Gothic horror novel about Count Dracula from Transylvania and the Englishman Jonathan Harker who visits his castle.
If you've never read Frankenstein, it's probably not what you think. This is the story of Dr. Victor Frankenstein who brings a creature to life, one who is not at all what he expected and who turns his life into a nightmare.
Anne is an orphan who thinks she's found a new home, only to discover her new guardians don't want her. She is funny, imaginative, talkative, and utterly charming, and she soon wins them over.
Published in 1845, this one of the most important memoirs in American literature. Frederick Douglass tells the story of his life, including his experiences in slavery and his escape to the north.
This is one of Austen's funniest, most enjoyable novels, telling the story of Elinor and Marianne Dashwood. They are in financial difficulties, without many options, and they each take a very different approach to navigating their way through family and love.
A Hercule Poirot novel about a woman who has been poisoned. Everyone at Styles Court has a motive and means for the murder, and it's up to Poirot to get to the bottom of what happened.
Published in 1903, this collection of 14 essays introduces important concepts in African American history and sociology, including the concept of "double consciousness."
Harriet Jacobs tells her story through the character of Linda Brent. She was born into slavery, and the deaths of her parents and the woman who claimed ownership of her leaves her the mercy of a terrible man. She makes a plan to escape.
Contemporary Fiction Amazon Prime Audiobooks
This is the story of Hope and Faith, two people from very different backgrounds who meet and become friends. But then they fall in love with the same man. The novel is set in New York during World War I.
A jet crashes onto Waikiki. Because of his past with the CIA, Ian Ludlow, a bestselling author, knows all too much about what happened. Now his life is in danger.
Best friends Annie and Sarah need money and decide a great way to get it is to sell anti-aging cream to Annie's wealthy book club. But Annie decides to add a "special ingredient," with unexpected consequences.
Cara meets Hemi, a stray dog, and the two of them take off for Florida in order to escape a complicated family history and to see the home of her hero, Ernest Hemingway.
Rage by Zygmunt Miloszewski
Set in Poland, this is the story of the prosecutor Teodor Szachi as he investigates a skeleton discovered in a construction site. Szachi's questioning of the dead man's wife opens up a whole new set of problems.
A body is discovered in a cave in the Yorkshire Dales: it's Dave Atkins, who is not well-liked, leaving plenty of suspects. Jim Oldroyd and his partner DS Carter lead the investigation.
Everyone thinks Nathan Stone is dead, but actually he's a "ghost," a government asset whose job it is to assassinate enemies of the state. But then a journalist discovers the kill list, and Stone's mission is compromised.
Aldine McKenna leaves Scotland in 1929 for America. She takes a job teaching in a one-room schoolhouse in Kansas and struggles to settle into her new life.
Stories/Essays Amazon Prime Audiobooks
Ungirls by Lauren Beukes
Nats is an actor and sex worker whose new job takes her to some dark places. Set in a near-future world with lab-grown sex dolls.
This story is about a girl in Seoul struggling with the patriarchal tradition that only boys can provide for a family. By the author of Pachinko.
A story about a woman who writes a letter to a stranger—who happens to be the husband of a woman her own husband was having an affair with.
Anonymous by Uzodinma Iweala
A man traveling home finds himself under extra scrutiny at the airport and then isolated and chained in a small room with no explanation.
"Will Williams" is a retelling of a Poe story. A young black man is followed and terrorized by a look-alike.
From the author of Fates and Furies, this is a story of a mother's fears for her child as she discovers something horrible in the brush during a Florida beach clean-up.
In this essay, Jade Chang looks at the world of dating and list-making and shares the lessons she's learned about love along the way.
---
Want to find more great audiobooks? Read about the best audiobooks of 2018 and 50 Must-Read Nonfiction Audiobooks. For Prime members, check out this guide to Prime Reading vs. Kindle Unlimited.