Audiobooks
Audible Members Get 2 Free AUDIBLE ORIGINALS Every Month
Audible announced a new program today that gives Audible members their choice of two free Audible Originals every month, in addition to the downloads already included in their membership level. Members can make their selections here. There will be six audiobook titles to choose from every month. This is similar to the Kindle First program that allows Amazon Prime members to download one Kindle book every month from a selection of six.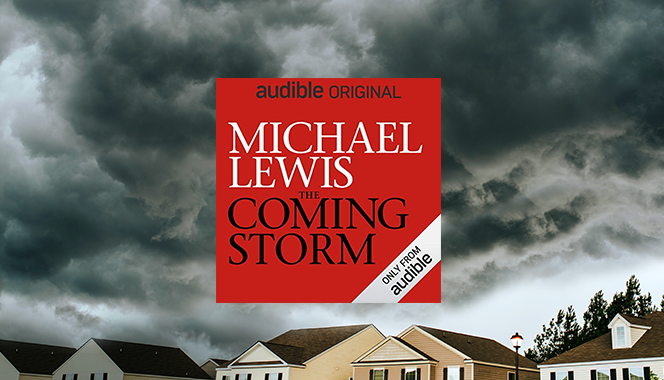 This month's free Audible Originals are:
The Coming Storm by Micheal Lewis
Fascinating nonfiction about everyone's favorite small talk topic, the weather. Jeff O'Neil recommends this one.
Girls & Boys by Dennis Kelly
The one-woman play, read by Carey Mulligan.
Emma by Jane Austen
READ BY EMMA THOMPSON THIS IS NOT A DRILL. I paused in writing this to make sure I downloaded this one myself.
The Dented Head of Joey Pigza by Jack Gantos
I had not previously heard of this Newbery Award-winning series about a boy with ADHD but it sounds great.
Feeding the Dragon by Sharon Washington
Another play! I am pretty psyched to see plays getting some attention and the Audible treatment.
The X-Files by Joe Harris
Did I bury the lede? There is a new full cast X-Files in town, and it's only on Audible.
All of the Audible Originals titles are available for purchase, for $6–10, for non-members.