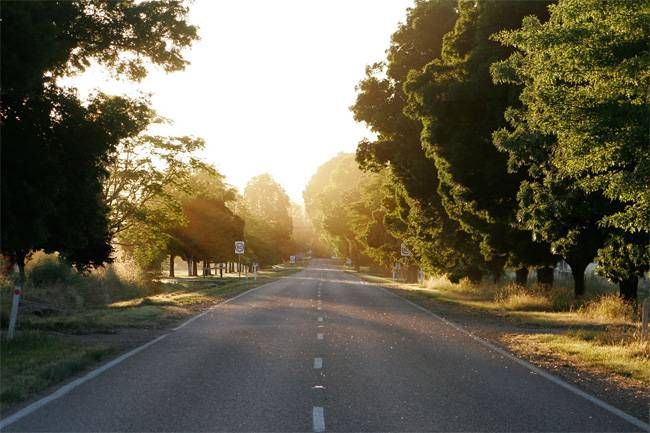 News
Four YA Authors Hit the Road on the "Young Authors Give Back Tour" This Summer
This summer, four YA authors are traveling the nation on a mission to inspire young writers.
Erin Bowman (author of Taken), Susan Dennard (author of Something Strange and Deadly, out in June), Sarah J. Maas (author of Throne of Glass, out in August), and Kat Zhang (What's Left Of Me) are all hitting the road, and they aren't just stopping in bookstores.
Eager writers will be able to meet the authors at BEA, local libraries, and non-profit writing centers, like Philly's Mighty Writers and Chicago's 826. These are all free, one-on-one workshops they're offering, with the goal to give back the writing community. They'll give talks, answer questions, and leave young writers feeling pretty psyched.
To learn more about the tour, visit the tour's official website. You can read up on the authors and check out their stops. You can also read more of their writing over on the industry blog Pu(blishing) Crawl, another great bookish site where they are all contributors.
In the meantime, learn more about their books below. Good luck on the road, gals! (Image via)
TAKEN by Erin Bowman (HarperTeen)
There are no men in Claysoot. There are boys—but every one of them vanishes at midnight on his eighteenth birthday. The ground shakes, the wind howls, a blinding light descends…and he's gone.
They call it the Heist.
Gray Weathersby's eighteenth birthday is mere months away, and he's prepared to meet his fate–until he finds a strange note from his mother and starts to question everything he's been raised to accept: the Council leaders and their obvious secrets. The Heist itself. And what lies beyond the Wall that surrounds Claysoot–a structure that no one can cross and survive.
Climbing the Wall is suicide, but what comes after the Heist could be worse. Should he sit back and wait to be taken–or risk everything on the hope of the other side?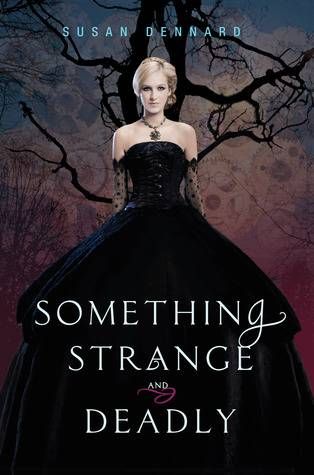 SOMETHING STRANGE AND DEADLY by Susan Dennard (June 25, HarperTeen)
The year is 1876, and there's something strange and deadly loose in Philadelphia…
Eleanor Fitt has a lot to worry about. Her brother has gone missing, her family has fallen on hard times, and her mother is determined to marry her off to any rich young man who walks by. But this is nothing compared to what she's just read in the newspaper—
The Dead are rising in Philadelphia.
And then, in a frightening attack, a zombie delivers a letter to Eleanor…from her brother.
Whoever is controlling the Dead army has taken her brother as well. If Eleanor is going to find him, she'll have to venture into the lab of the notorious Spirit-Hunters, who protect the city from supernatural forces…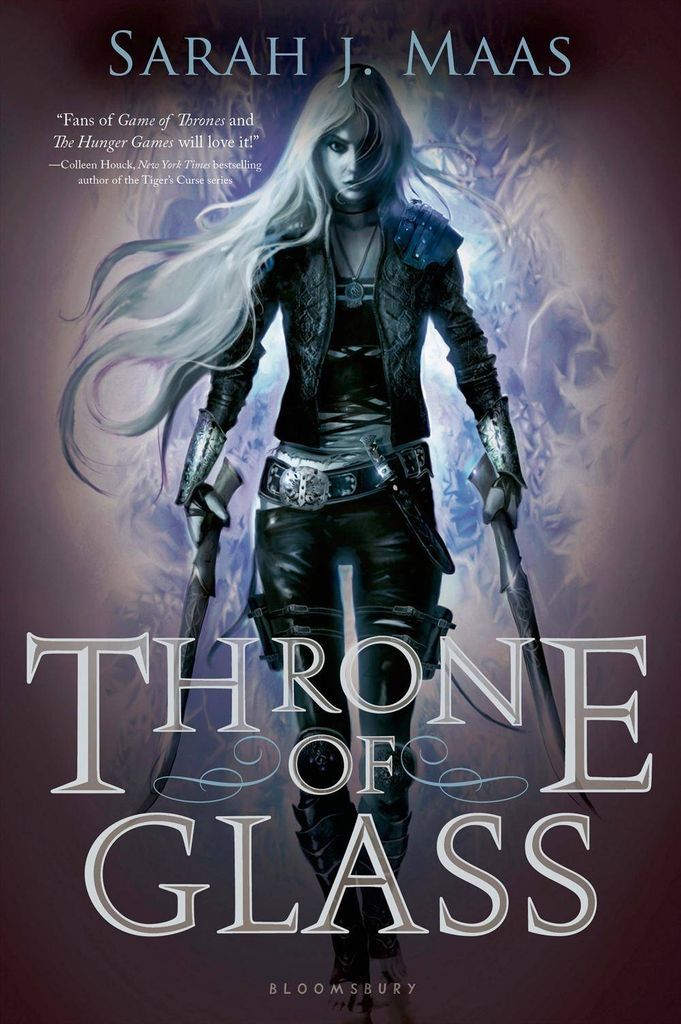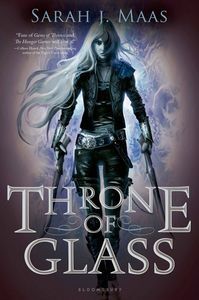 THRONE OF GLASS by Sarah J. Maas (Bloomsbury USA Children's)
After serving out a year of hard labor in the salt mines of Endovier for her crimes, 18-year-old assassin Celaena Sardothien is dragged before the Crown Prince. Prince Dorian offers her her freedom on one condition: she must act as his champion in a competition to find a new royal assassin. Her opponents are men-thieves and assassins and warriors from across the empire, each sponsored by a member of the king's council. If she beats her opponents in a series of eliminations, she'll serve the kingdom for three years and then be granted her freedom.
Celaena finds her training sessions with the captain of the guard, Westfall, challenging and exhilirating. But she's bored stiff by court life. Things get a little more interesting when the prince starts to show interest in her… but it's the gruff Captain Westfall who seems to understand her best.
Then one of the other contestants turns up dead… quickly followed by another…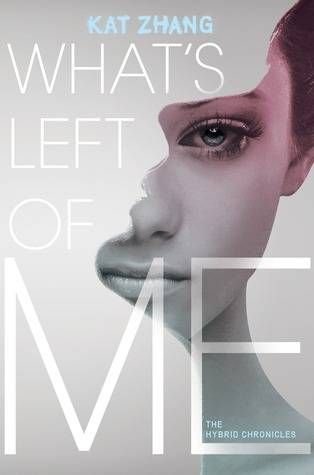 WHAT'S LEFT OF ME by Kat Zhang (HarperCollins)
I should not exist. But I do.
Eva and Addie started out the same way as everyone else—two souls woven together in one body, taking turns controlling their movements as they learned how to walk, how to sing, how to dance. But as they grew, so did the worried whispers. Why aren't they settling? Why isn't one of them fading? The doctors ran tests, the neighbors shied away, and their parents begged for more time. Finally Addie was pronounced healthy and Eva was declared gone. Except, she wasn't . . .
For the past three years, Eva has clung to the remnants of her life. Only Addie knows she's still there, trapped inside their body. Then one day, they discover there may be a way for Eva to move again. The risks are unimaginable-hybrids are considered a threat to society, so if they are caught, Addie and Eva will be locked away with the others. And yet . . . for a chance to smile, to twirl, to speak, Eva will do anything.
_________________________
Sign up for our newsletter to have the best of Book Riot delivered straight to your inbox every two weeks. No spam. We promise.
To keep up with Book Riot on a daily basis, follow us on Twitter or like us on Facebook. So much bookish goodness–all day, every day.