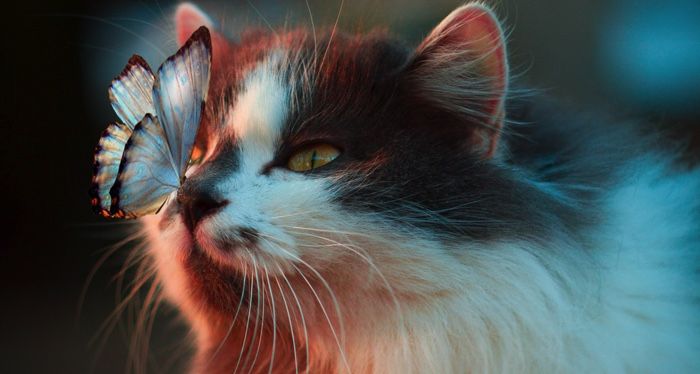 Lists
40 Cat Books for National Cat Day
This content contains affiliate links. When you buy through these links, we may earn an affiliate commission.
Today is National Cat Day, which is basically an excuse for me to post pictures of my cat on social media and put together this list of cat books in celebration of the household member who most despises me.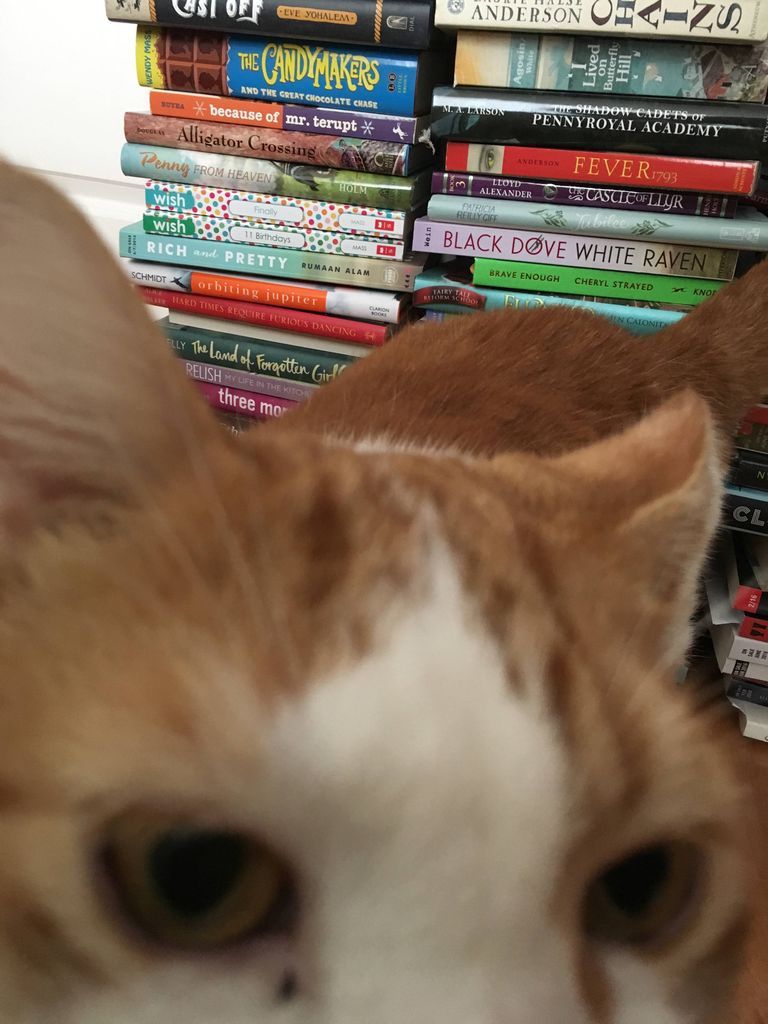 What are you favorite cat books?
Picture Books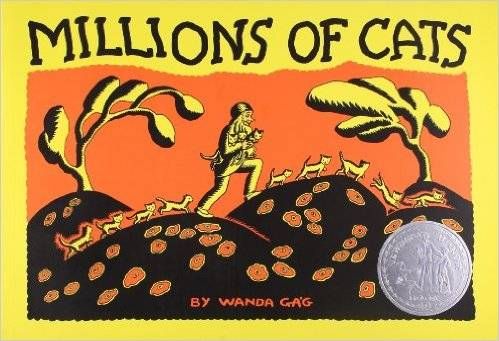 Millions of Cats by Wanda Gag
Once upon a time there was an old man and an old woman who were very lonely. They decided to get a cat, but when the old man went out searching, he found not one cat, but millions and billions and trillions of cats! Unable to decide which one would be the best pet, he brought them all home. How the old couple came to have just one cat to call their own is a classic tale that has been loved for generations.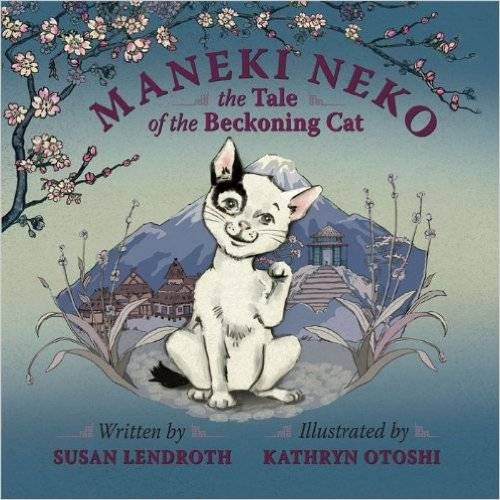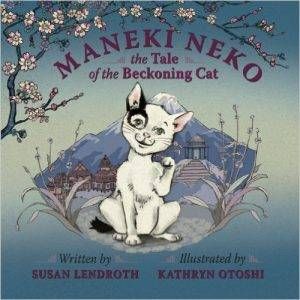 Maneki Neko: The Tale of the Beckoning Cat by Susan Lendroth and Kathryn Otoshi
In a small Japanese village, a poor monk and his cat Tama live a simple life at the Kotoku Monastery. One day, a great storm passes through the village, and Tama is caught in the rain outside the temple. She waits under the eaves of a small shrine, cleaning her face and whiskers as best she can with her paw. A noble samurai is also passing through, and stops his horse under the cover of a large tree. But through the rain, what does he see? A cat with a raised paw, beckoning him forward?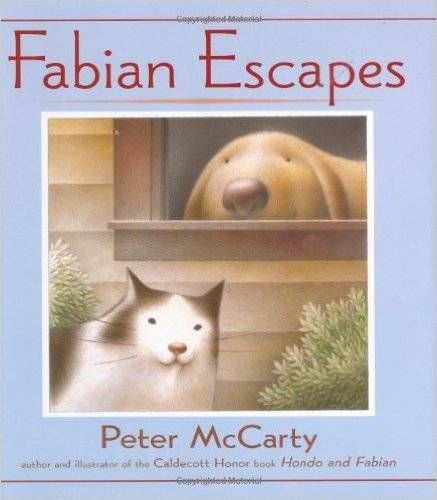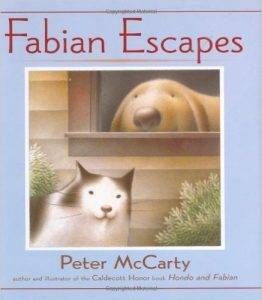 Fabian Escapes (series) by Peter McCarty

The award-winning cat and dog duo returns for another set of adventures. This time, Hondo stays home while Fabian goes outside. Seen from a cat-and-dog's-eye view, an ordinary day is elevated to an exciting new level. Peter McCarty's simple text and signature lush watercolor-and-pencil illustrations make it clear that wherever these two furry friends go, mischief is sure to follow!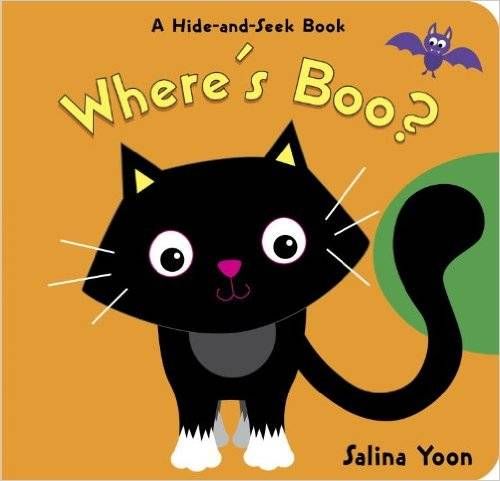 Where's Boo? by Salina Yoon
Very young readers will love searching for Boo the black cat among familiar Halloween characters and objects—and finding something unexpected instead. Each page offers a hint of Boo, but it isn't until the last page that readers will find him. And when they do, they'll want to start all over and do it again! Black fuzzy flocking on Boo on the front cover and the last spread add depth and a tactile element to this die-cut board book—as well as extra value.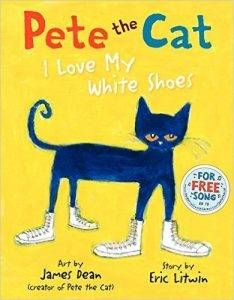 Pete the Cat (series) by James Dean and Eric Litwin
Pete the Cat goes walking down the street wearing his brand new white shoes. Along the way, his shoes change from white to red to blue to brown to WET as he steps in piles of strawberries, blueberries, and other big messes! But no matter what color his shoes are, Pete keeps movin' and groovin' and singing his song…because it's all good.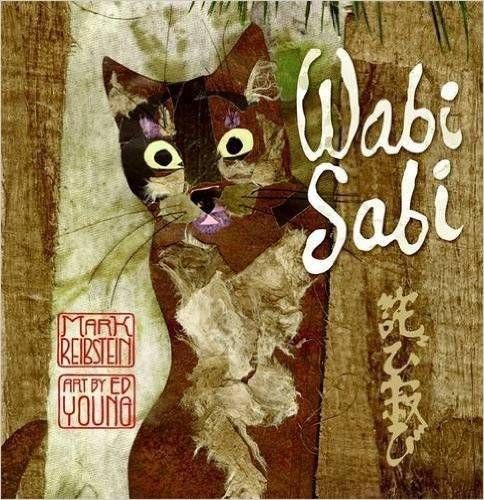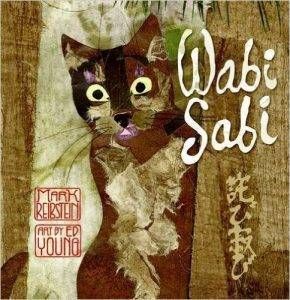 Wabi-Sabi by Mark Reibstein and Ed Young
Wabi Sabi, a little cat in Kyoto, Japan, had never thought much about her name until friends visiting from another land asked her owner what it meant.
At last, the master
Says, "That's hard to explain." And
That is all she says.
This unsatisfying answer sets Wabi Sabi on a journey to uncover the meaning of her name, and on the way discovers what wabi sabi is: a Japanese philosophy of seeing beauty in simplicity, the ordinary, and the imperfect.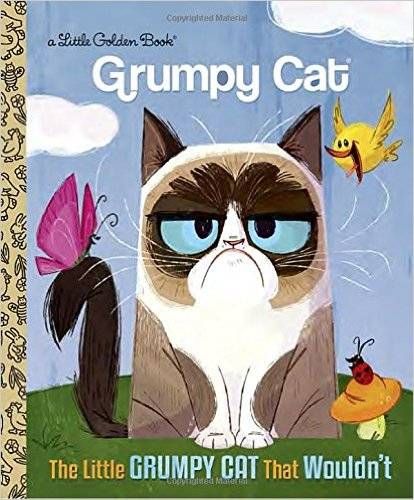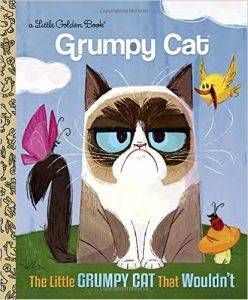 The Little Grumpy Cat that Wouldn't by Golden Books
Grumpy Cat has 8 million Facebook followers, her own TV movie, and now . . . a Little Golden Book! In this story featuring an all-new iconic art style, Grumpy Cat's friends and admirers try to get her to try new things and have fun, and each time she is even more resolved to say NO. In the end, she is right. Having fun is awful.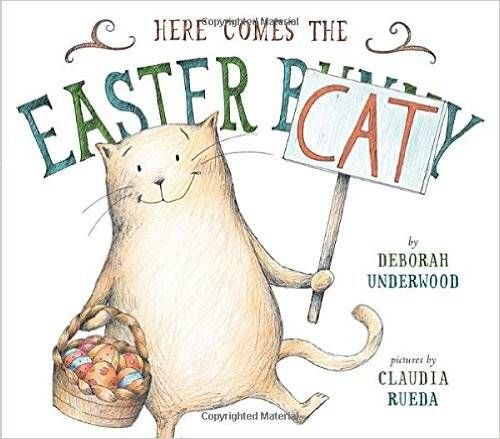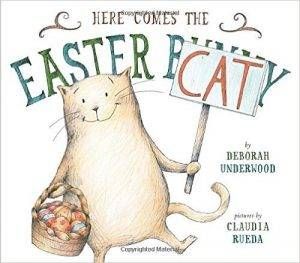 Easter Cat (series) by Deborah Underwood, illustrated by Claudia Rueda
Why should the Easter Bunny get all the love? That's what Cat would like to know. So he decides to take over: He dons his sparkly suit, jumps on his Harley, and roars off into the night. But it turns out delivering Easter eggs is hard work. And it doesn't leave much time for naps (of which Cat has taken five–no, seven). So when a pooped-out Easter Bunny shows up, and with a treat for Cat, what will Cat do? His surprise solution will be stylish, smart, and even–yes–kind.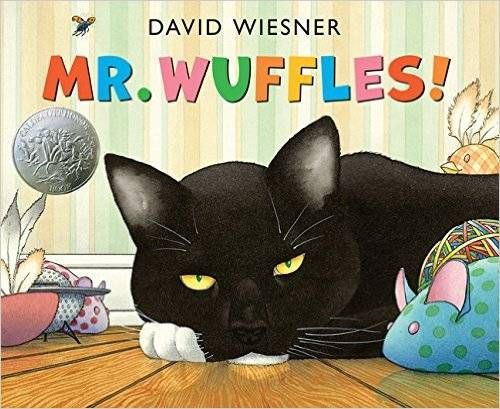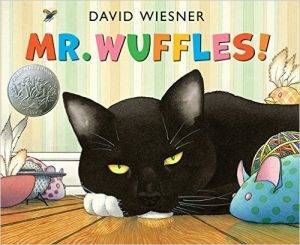 Mr. Wuffles! by David Wiesner
Mr. Wuffles doesn't care about toy mice or toy goldfish. He's much more interested in playing with a little spaceship full of actual aliens—but the ship wasn't designed for this kind of rough treatment. Between motion sickness and damaged equipment, the aliens are in deep trouble. When the space visitors dodge the cat and take shelter behind the radiator to repair the damage, they make a host of insect friends. The result? A humorous exploration of cooperation between aliens and insects, and of the universal nature of communication involving symbols, "cave" paintings, and gestures of friendship.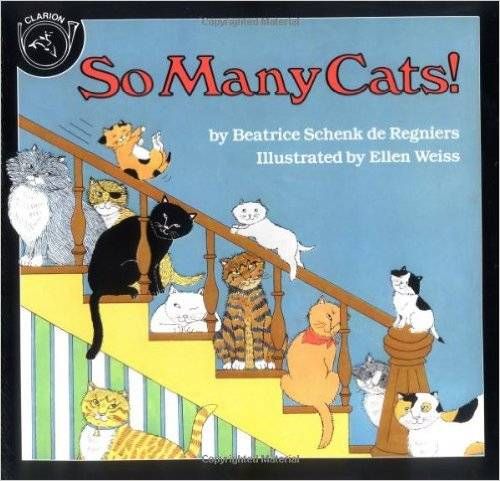 So Many Cats! by Beatrice Schenk Regniers
A counting story in verse shows how easily one sad and lonely cat can turn into twelve.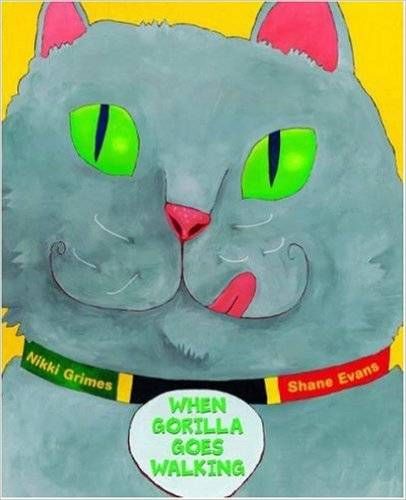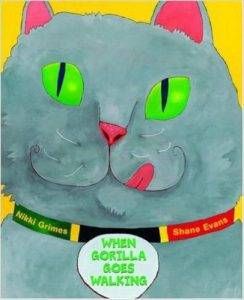 When Gorilla Goes Walking by Nikki Grimes, illustrated by Shane Evans
"When Gorilla goes walking, the neighbors laugh and stare at her tailless rump and her very proud air." Gorilla is an affectionate, jealous, lovable cat who constantly wants to play with Cecilia. Experience their unique relationship through Nikki Grimes's lyrical poetry and Shane Evans's vibrant artwork.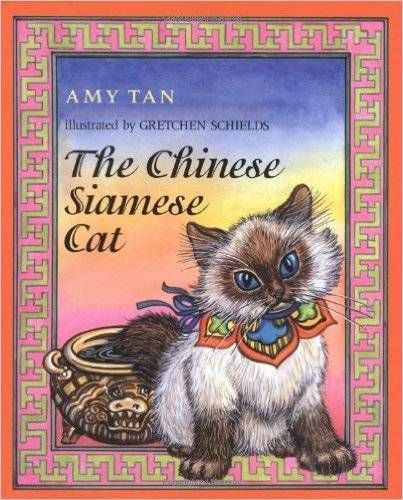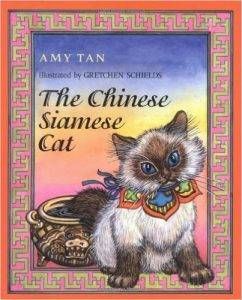 Sagwa, The Chinese Siamese Cat by Amy Tan, illustrated by Gretchen Schields
"The Truth is," Ming Miao told her five kittens, "you are not Siamese cats but Chinese cats. As a matter of fact, one of our family's ancestors from a thousand cat lives ago was the famous feline Sagwa of China…" One day Sagwa was napping in the Foolish Magistrate's study. From her perch high on a bookshelf, she heard the newest rule: No singing until the sun goes down. A terrible rule, Sagwa thought. After the Foolish Magistrate left the study, Sagwa jumped down from the bookshelf — pwah! — and landed right in the ink pot!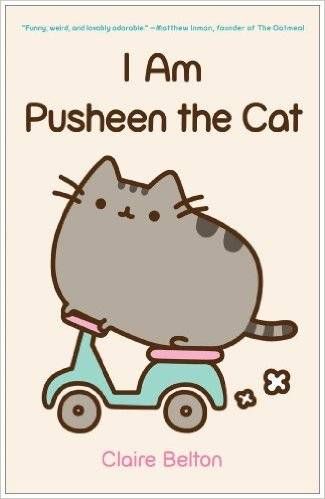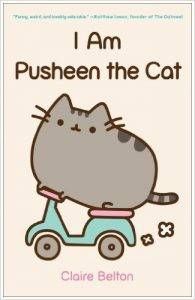 I Am Pusheen the Cat by Claire Belton
Who is Pusheen? This collection of oh-so-cute kitty comics—featuring the chubby, tubby tabby who has taken the Internet by storm—will fill you in on all the basics.
Things you should know about Pusheen.
Birthday: February 18
Sex: Female
Where she lives: In the house, on the couch, underfoot
Her favorite pastime: Blogging, sleeping
Her best feature: Her toe beans
Her favorite food: All of them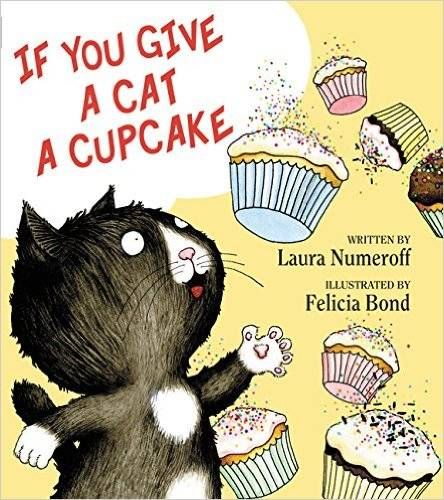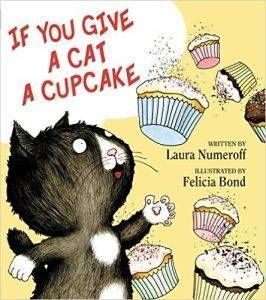 If You Give a Cat a Cupcake (series) by Laura Numeroff and Felicia Bond
If you give a cat a cupcake, he'll ask for some sprinkles to go with it. When you give him the sprinkles, he might spill some on the floor. Cleaning up will make him hot, so you'll give him a bathing suit . . . and that's just the beginning!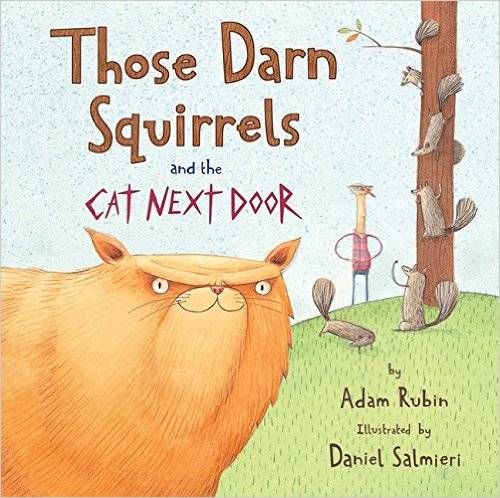 Those Darn Squirrels and the Cat Next Door by Adam Rubin and Daniel Salmieri
All is calm in old man Fookwire's yard until new neighbors—Little Old Lady Hu and her cat, Muffins—move in next door. Muffins is one mean dude! He terrorizes the birds, interrupts Fookwire's painting, and ties the squirrels' tails together. Fookwire is upset, but not nearly as upset as the squirrels, who devise an ingenious plan to stop Muffins cold. The tongue-in-cheek text is perfectly complemented by the quirky, inventive illustrations.
Middle Grade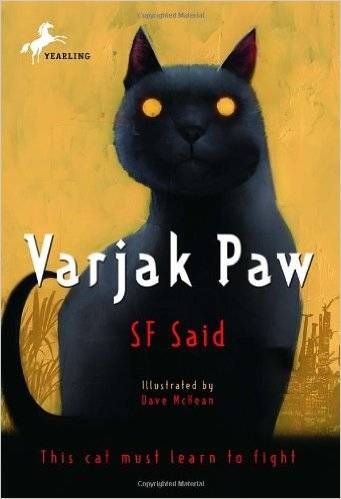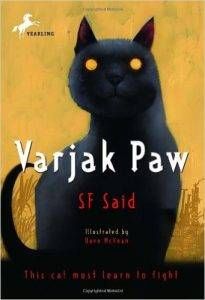 Varjak Paw (series) by SF Said
Mesopotamian Blue cat, Varjak Paw, has never been Outside before; he and his family have always lived in the isolated house at the top of the hill. But Varjak is forced out into the city when the sinister Gentleman and his two menacing cats take over his home. With help from his mystical ancestor, Jalal, Varjak manages to overcome challenges such as self-survival and a threat from the gangland cats, and he ultimately discovers the terrifying secrets behind the Vanishings. But can he save his own family from their fate?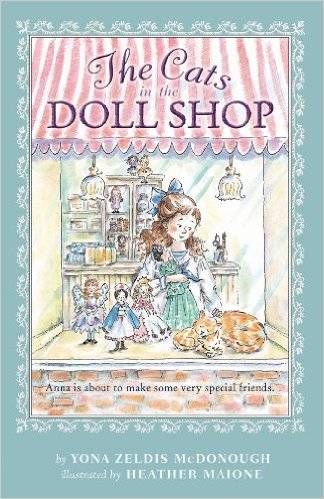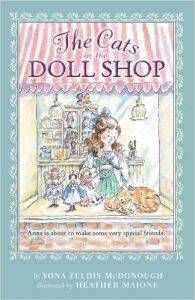 The Cats in the Doll Shop (series) by Yona Zeldis McDonough, illustrated by Heather Maione
When Anna sees a family of stray cats behind her parents' doll shop, she knows she must rescue them. But her papa's rules are strict: No pets allowed. Meanwhile, Anna's cousin Tania is coming from Russia to stay with Anna's family. Anna can't wait for her to arrive and become her new best friend. But when Tania moves in, she's shy and nervous, and Anna's sisters don't seem to like Tania at all. Luckily, Anna finds a creative way to use her love of dolls and cats to bring everyone together.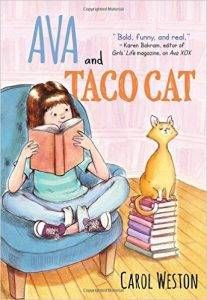 Ava and Taco Cat (series) by Carol Weston
Ava desperately wants a pet for her eleventh birthday-but gets way more than she bargained for when she adopts T-A-C-O-C-A-T. When Ava Wren hears about an injured yellow tabby with mismatched
ears, she becomes obsessed and wants to rescue him. She even picks out a perfect palindromic name: T-A-C-O-C-A-T. But when Taco joins the family, he doesn't snuggle or purr-all he does is
hide. Worse, Ava's best friend starts hanging out with Zara, a new girl in fifth grade. Ava feels alone and writes an acclaimed story, "The Cat Who Wouldn't Purr." What begins as exciting news turns into a disaster. How can Ava make things right? And what about sweet, scared little Taco?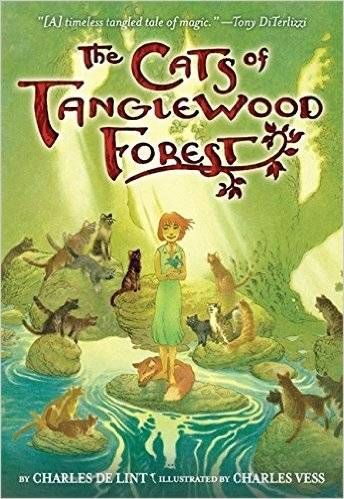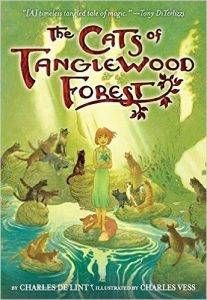 The Cats of Tanglewood Forest by Charles de Lin and Charles Vess
Lillian Kindred spends her days exploring the Tanglewood Forest, a magical, rolling wilderness that she imagines to be full of fairies. The trouble is, Lillian has never seen a wisp of magic in her hills–until the day the cats of the forest save her life by transforming her into a kitten. Now she must set out on a perilous adventure that will lead her through untamed lands of fabled creates–from Old Mother Possum to the fearsome Bear People–to find a way to make things right.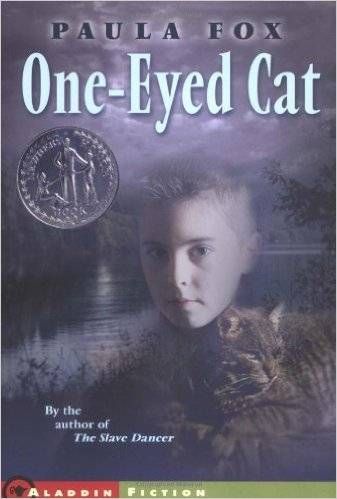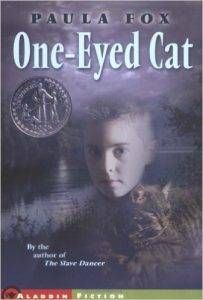 One-Eyed Cat by Paula Fox, illustrated by Erika Meltzer
Ned fired the forbidden rifle just once, at a flickering shadow in the autumn moonlight. But someone — a face, fleetingly seen staring at him from an attic window — was watching. And when a one-eyed cat turns up at an elderly neighbor's woodshed, Ned is caught in a web of guilt, fear, and shame that he cannot escape — until another moonlit night, come spring, brings redemption and surprising revelations.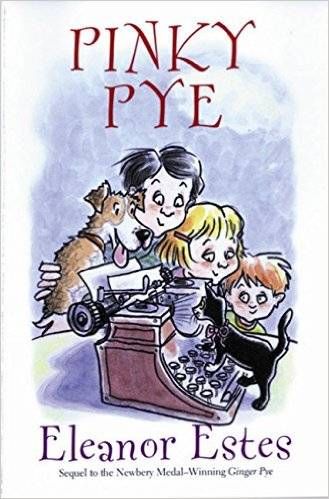 Pinky Pye (series) by Eleanor Estes
In Pinky Pye, the Pye family adds another member. A furious black kitten abandoned on their doorstep endears itself to the whole family–even Ginger–and foreshadows another addition to the Pye family that will change their lives forever.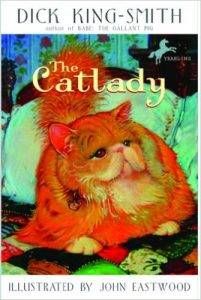 The Catlady by Dick King-Smith
Muriel is known as the Catlady, because she lives alone with just her many cats for company. When a new kitten is born, it soon becomes clear that it's no ordinary cat. Vicky is a kitten with a very regal character, and strangely enough, she was born on the very day that Queen Victoria died!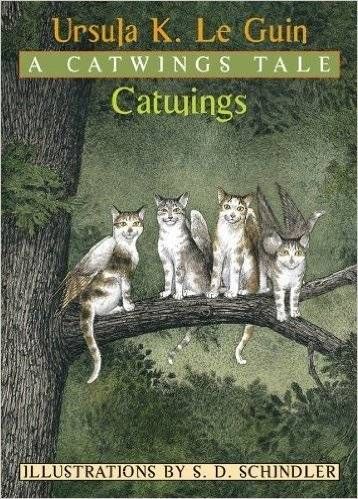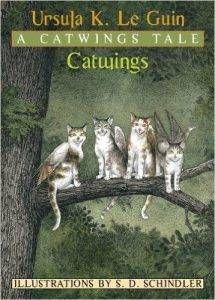 Cat Wings (series) by Ursula LeGuin
Mrs. Jane Tabby can't explain why her four precious kittens were born with wings, but she's grateful that they are able to use their flying skills to soar away from the dangerous city slums where they were born. However, once the kittens escape the big city, they learn that country life can be just as difficult!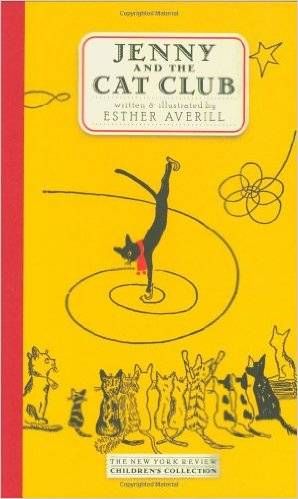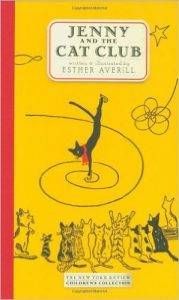 Jenny and the Cat Club (series) by Esther Averil
In Greenwich Village an orphaned black cat lives happily with her master, a sea captain. Still, the gentle Jenny Linsky would like nothing more than to join the local Cat Club, whose members include Madame Butterfly, an elegant Persian, the high-stepping Macaroni, and stately, plump Mr. President. But can she overcome her fears and prove that she, too, has a special gift?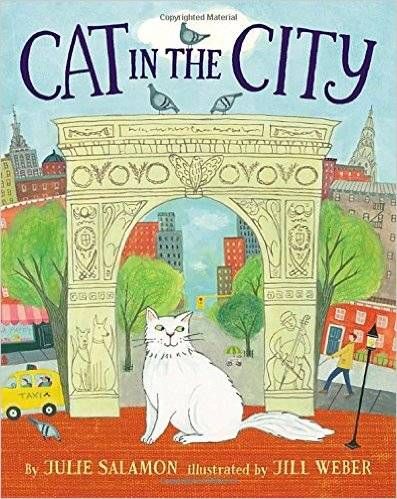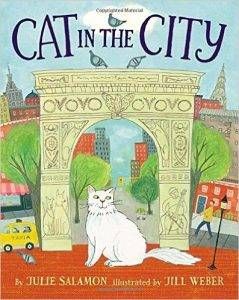 Cat in the City by Julie Salamon and Jill Weber
A city savvy stray cat named Pretty Boy has always managed to make it on his own. He's as vain as they come, and he won't admit to being dependent on anyone. But as he discovers the pleasures of friendship, he learns that home really is where the heart is. Or, at the very least, home is where his friends are. And with friends all around New York City, Pretty Boy will always have a
place to call home.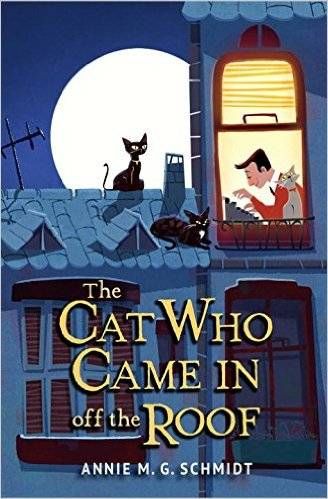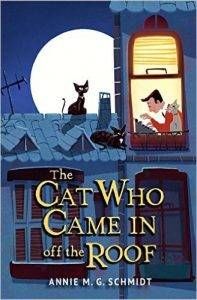 The Cat Who Came In Off The Roof by Annie M.G. Schmidt and David Colmer (translator)
Shy reporter Mr. Tibble is close to losing his job because he only writes about cats. But when an act of kindness brings him into contact with the unusual Miss Minou, his luck suddenly begins to change. Minou provides Tibble with juicy news. But it's who is giving her the gossip that's newsworthy. Minou claims that the tips come from her local feline friends, who are the eyes and ears of the neighborhood. Tibble is appreciative but can't help wondering: How could this be? And why is Minou so terrified of dogs and so skilled at climbing trees and rooftops? It's almost as if she's a cat herself.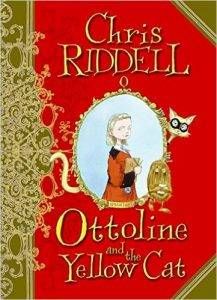 Ottoline and the Yellow Cat (series) by Chris Riddell
While her parents are off traveling the world collecting "interesting things," Ottoline Brown lives in an elaborate apartment in Big City with her best friend, guardian, and accomplice in forming clever plans. He is called Mr. Monroe and is a silent creature from Norway who resembles Cousin Itt from the Addams Family. Ottoline solves a mystery involving a cat burglar, who is actually a cat, and the missing lapdogs of well-to-do women. (SLJ)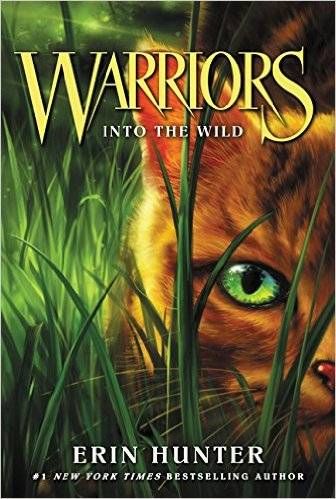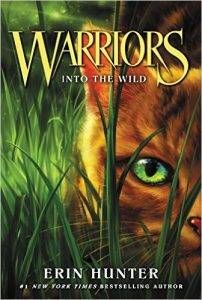 Warriors: Into the Wild (series) by Erin Hunter
For generations, four Clans of wild cats have shared the forest according to the laws laid down by their ancestors. But the warrior code is threatened, and the ThunderClan cats are in grave danger. The sinister ShadowClan grows stronger every day. Noble warriors are dying—and some deaths are more mysterious than others. In the midst of this turmoil appears an ordinary housecat named Rusty…who may turn out to be the bravest warrior of them all.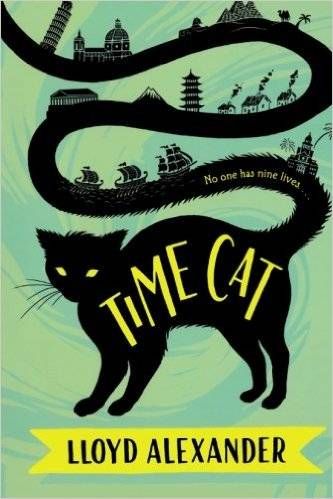 Time Cat by Lloyd Alexander
Gareth doesn't have nine lives, but he is definitely not an ordinary cat. For one thing, he can talk. For another, he has magical powers that Jason never dreamed of. "Anywhere, any time, any country, any century"―Gareth tells Jason he can take them traveling through time. And in the wink of a very special cat's eye, they're off. From ancient Egypt to Japan, from the land of young Leonardo da Vinci to the town of a woman accused of witchcraft, Jason and Gareth are whisked from place to place and friend to foe. This fantastic tale grabs the imagination and takes it far and wide, on the adventure of not one, but nine, amazing lifetimes.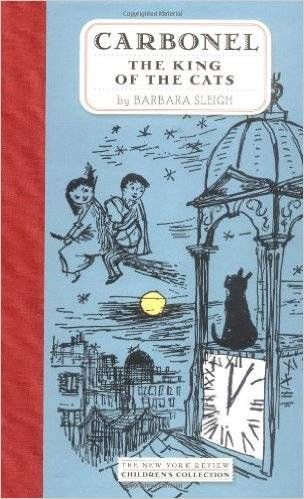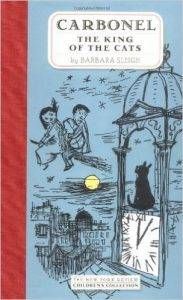 Carbonel: The King of Cats by Barbara Sleigh, illustrated by V.H. Drummond
Rosemary's plan to clean houses during her summer break and surprise her mother with the money hits a snag when an old lady at the market talks her into buying a second-rate broom and a cat she can't even afford to keep. But appearances can be deceiving. Some old ladies are witches, some brooms can fly, and some ordinary-looking cats are Princes of the Royal Blood. Rosemary's cat ("You may call me Carbonel. That is my name.") soon enlists her help in an adventure to free him from a hideous spell and return him to his rightful throne. But along the way Rosemary and her friend John must do some clever sleuthing, work a little magic of their own, and—not least— put up with the demands of a very haughty cat.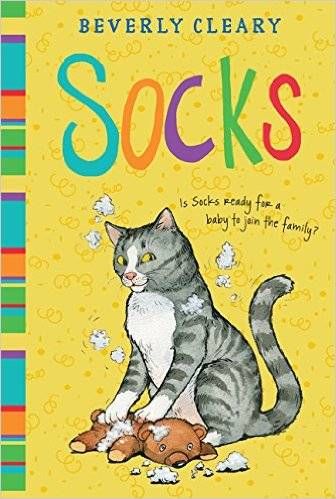 Socks by Beverly Cleary
Socks is one happy cat. He lives the good life with his affectionate owners, Mr. and Mrs. Bricker. Ever since the day they saved him from a life spent in a mailbox drop slot, Socks has been the center of their world. And he always has everything he needs—tasty kitty treats and all the lap room he could want! But when a new baby arrives, suddenly the Brickers have less and less time for Socks. Little Charles William is the one getting all the attention. Socks feels left out—and to show it, he starts getting into all sorts of trouble! What will it take to make Socks realize just how much the Brickers care about him?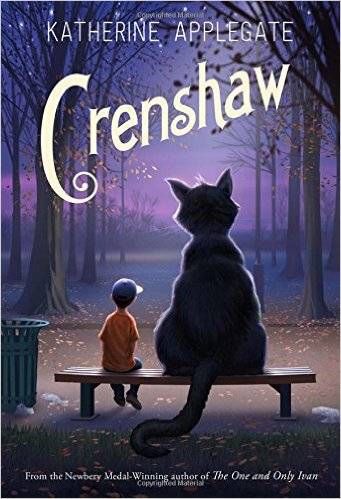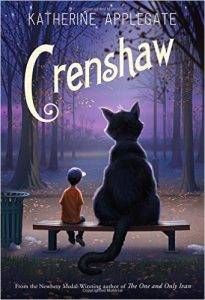 Crenshaw by Katherine Applegate
Jackson and his family have fallen on hard times. There's no more money for rent. And not much for food, either. His parents, his little sister, and their dog may have to live in their minivan. Again. Crenshaw is a cat. He's large, he's outspoken, and he's imaginary. He has come back into Jackson's life to help him. But is an imaginary friend enough to save this family from losing everything?
Adult Books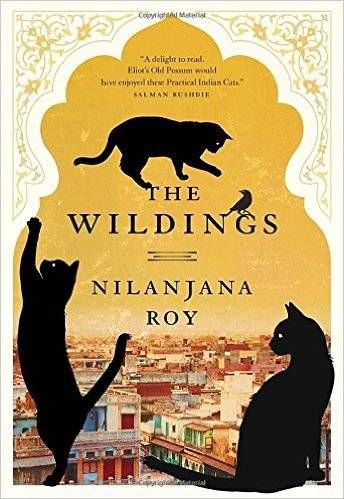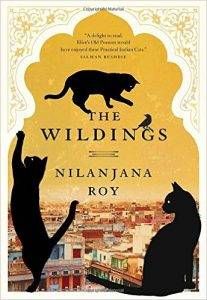 The Wildings by Nilanjana Roy
In the labyrinthine alleys and ruins of Nizamuddin, an old neighbourhood in Delhi, India, lives a small band of cats. Miao, the clan elder, a wise, grave Siamese; Katar, loved by his followers and feared by his enemies; Hulo, the great warrior tom; Beraal, the beautiful queen, swift and deadly when challenged; Southpaw, the kitten whose curiosity can always be counted on to get him into trouble… Unfettered and wild, these and the other members of the tribe fear no one, go where they will, and do as they please. Until one day, a terrified orange-coloured kitten with monsoon green eyes and remarkable powers lands in their midst–the first in a series of extraordinary events that threatens to annihilate them and everything they hold dear.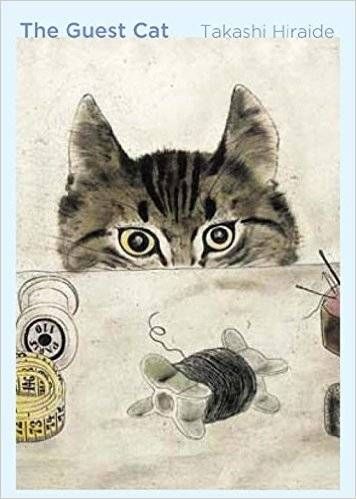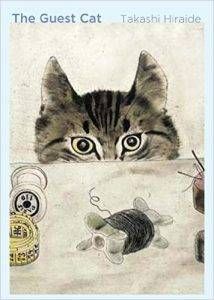 The Guest Cat by Takashi Hiraide, translated by Eric Selland
A bestseller in France and winner of Japan's Kiyama Shohei Literary Award, The Guest Cat, by the acclaimed poet Takashi Hiraide, is a subtly moving and exceptionally beautiful novel about the transient nature of life and idiosyncratic but deeply felt ways of living. A couple in their thirties live in a small rented cottage in a quiet part of Tokyo; they work at home, freelance copy-editing; they no longer have very much to say to one another. But one day a cat invites itself into their small kitchen. It leaves, but the next day comes again, and then again and again. Soon they are buying treats for the cat and enjoying talks about the animal and all its little ways. Life suddenly seems to have more promise for the husband and wife ― the days have more light and color. The novel brims with new small joys and many moments of staggering poetic beauty, but then something happens….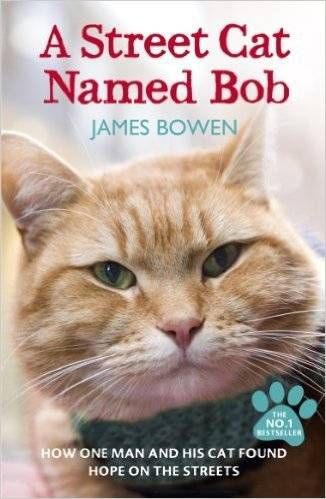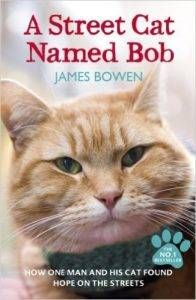 A Street Cat Named Bob by James Bowen
When street musician James Bowen found an injured cat curled up in the hallway of his apartment building, he had no idea how much his life was about to change. James was living hand to mouth on the streets of London, barely making enough money to feed himself, and the last thing he needed was a pet. Yet James couldn't resist helping the strikingly intelligent but very sick animal, whom he named Bob. He slowly nursed Bob back to health and then sent the cat on his way, imagining that he would never see him again. But Bob had other ideas.
The Fur Person by May Sarton
This enchanting story and classic of cat literature is drawn from the true adventures of Tom Jones, May Sarton's own cat. Prior to making the author's acquaintance, he is a fiercely independent, nameless Cat About Town. Growing tired of his vagabond lifestyle, however, he concludes that there might be some appeal in giving up his freedom for a home. Finally, a house materializes that does seem acceptable and so do the voices that inhabit it. It is here that he begins his transformation into a genuine Fur Person.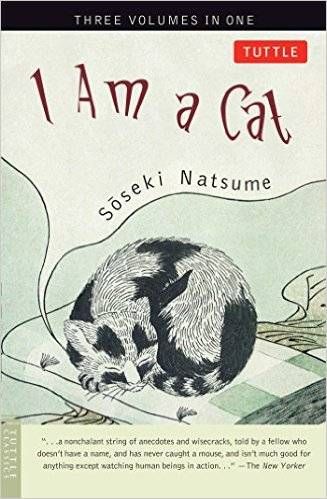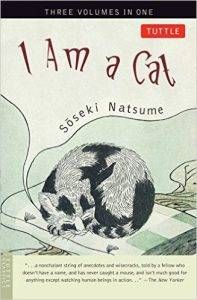 I Am A Cat by Soseki Natsume, translated by Aiko Ito and Graeme Wilson
Written over the course of 1904-1906, Soseki Natsume's comic masterpiece, I Am a Cat, satirizes the foolishness of upper-middle-class Japanese society during the Meiji era. With acerbic wit and sardonic perspective, it follows the whimsical adventures of a world-weary stray kitten who comments on the follies and foibles of the people around him.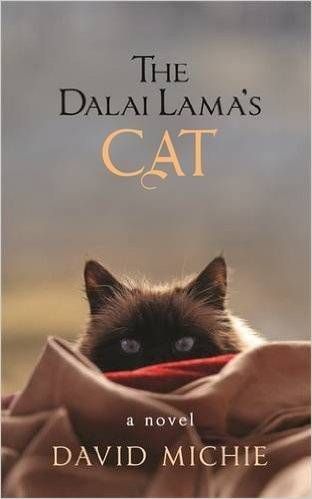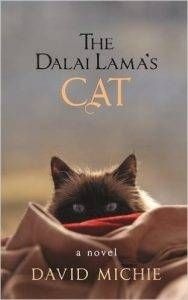 The Dalai Lama's Cat by David Michie
Starving and pitiful, a mud-smeared kitten is rescued from the slums of New Delhi and transported to a life she could have never imagined. In a beautiful sanctuary overlooking the snow-capped Himalayas, she begins her new life as the Dalai Lama's cat. Warmhearted, irreverent, and wise, this cat of many names opens a window to the inner sanctum of life in Dharamsala. A tiny spy observing the constant flow of private meetings between His Holiness and everyone from Hollywood celebrities to philanthropists to self-help authors, the Dalai Lama's cat provides us with insights on how to find happiness and meaning in a busy, materialistic world. Her story will put a smile on the face of anyone who has been blessed by the kneading paws and bountiful purring of a cat.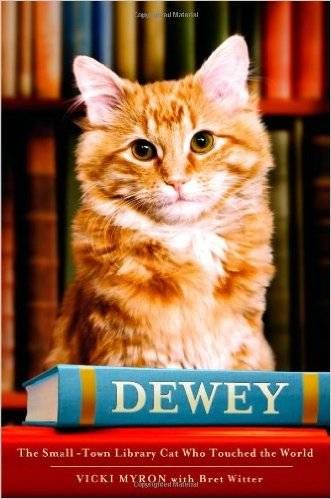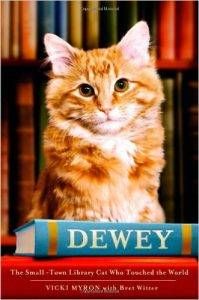 Dewey: The Small-Town Library Cat Who Touched the World by Vicki Myron
Dewey's story starts in the worst possible way. Only a few weeks old, on the coldest night of the year, he was stuffed into the returned book slot at the Spencer Public Library. He was found the next morning by library director, Vicki Myron, a single mother who had survived the loss of her family farm, a breast cancer scare, and an alcoholic husband. Dewey won her heart, and the hearts of the staff, by pulling himself up and hobbling on frostbitten feet to nudge each of them in a gesture of thanks and love. For the next nineteen years, he never stopped charming the people of Spencer with his enthusiasm, warmth, humility, (for a cat) and, above all, his sixth sense about who needed him most.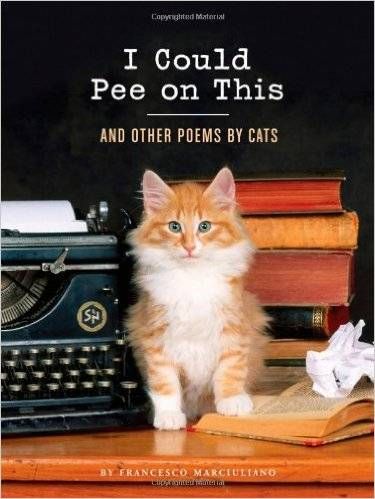 I Could Pee on This: And Other Poems by Cats by Francesco Marciuliano
Cat lovers will laugh out loud at the quirkiness of their feline friends with these insightful and curious poems from the singular minds of housecats. In this hilarious book of tongue-in-cheek poetry, the author of the internationally syndicated comic strip Sally Forth helps cats unlock their creative potential and explain their odd behavior to ignorant humans. With titles like "Who Is That on Your Lap?," "This Is My Chair," "Kneel Before Me," "Nudge," and "Some of My Best Friends Are Dogs," the poems collected in I Could Pee on This perfectly capture the inner workings of the cat psyche.