Children's
5 Picture Books for Valentine's Day That Won't Make You Roll Your Eyes
This content contains affiliate links. When you buy through these links, we may earn an affiliate commission.
Picture books about holidays have a tendency to be heavy handed, with a cloying, sticky sweet message that goes in one ear and out the other. Valentine's Day stories, in particular, have always been a source of annoyance–is it me, or does every other picture book about Valentine's Day revolve around someone finding the "perfect gift"? And the hearts. So. Many. Hearts. If you can look past the red glitter everything, there are actually some really great books to read with your kids this time of year. Books that aren't always explicitly about Valentine's Day, but which still send a message that says, in the immortal words of Lin Manuel-Miranda: Love is love is love is love is love is love is love….
Worm Loves Worm by J.J. Austrian. Illustrated by Mike Curato.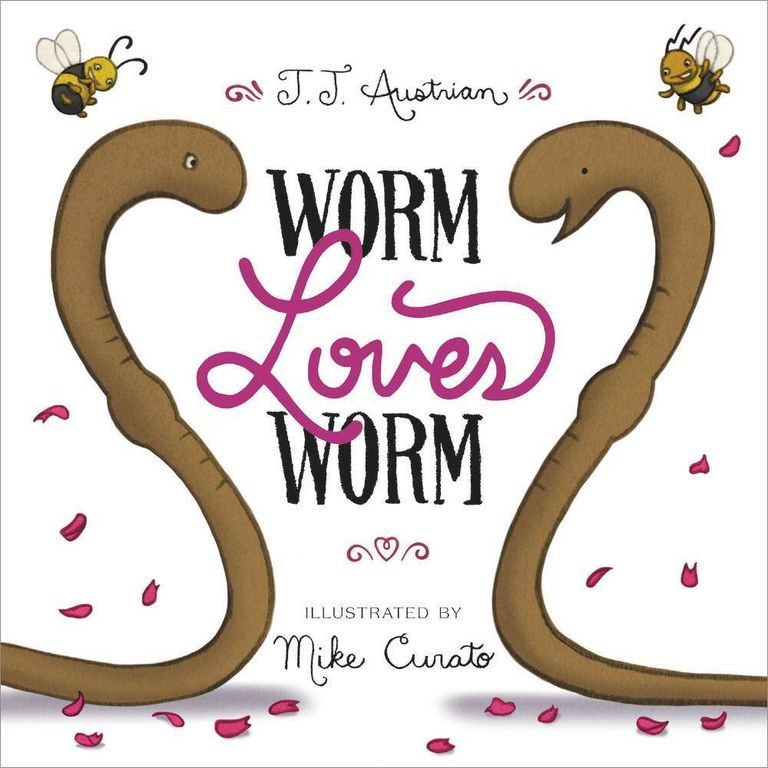 Oh, how I love this story. Worm and Worm just want to get married! But the bugs in their circle keep insisting that they do the traditional wedding things. Who will wear the rings? Who will wear the dress? Which one is the groom and which one is the bride ? Worm and worm, agreeable as ever, decide that they will both be the bride and the groom, dividing up the traditional garments between them. And when the stodgy grasshopper complains "this isn't how it's always been done!" They say, "Well then, we'll just change how it's done." Because worm loves worm. And…cue the tears.
Penguin and Pinecone by Salina Yoon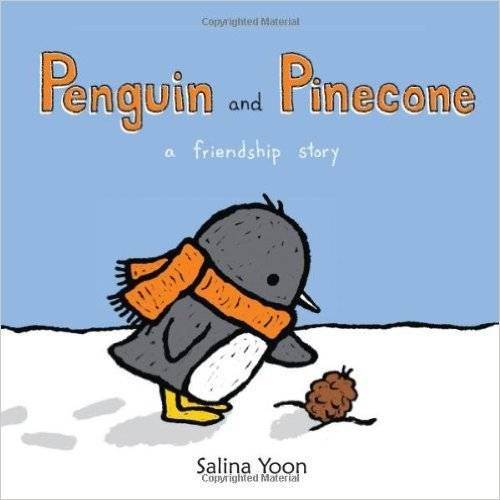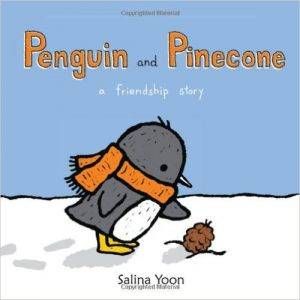 An adorable penguin finds a pinecone on the ground in the snowy north where he lives, and can't, for the life of him, figure out what it is! Nevertheless, they spend the day playing together, until the tiny little pinecone sneezes. Penguin realizes his friend cannot stay in the north and must be returned to the forest where he can grow and thrive. So they set out on a journey together. Kids and adults alike love and remember this book. It takes a special kind of talent to make a pinecone look cute, but Yoon pulls it off!
And Tango Makes Three by Justin Richardson and Peter Parnell. Illustrated by Henry Cole.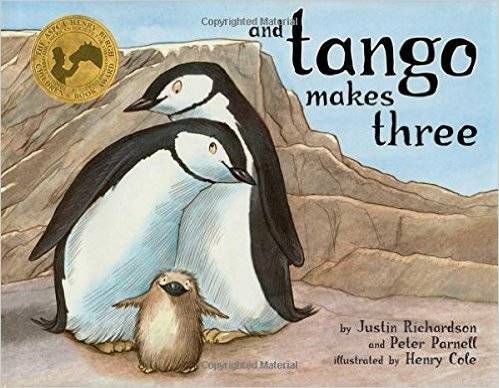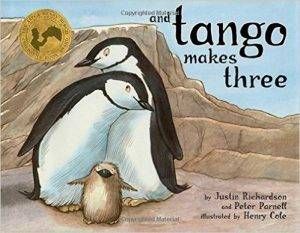 Two male chinstrap penguins meet in their home at the zoo, fall in love, and decide to mate. When they notice that all of the other penguin couples have eggs to look after, they are sad and confused that they don't also have an egg. The zookeeper gives them an extra egg from another penguin couple and the happy couple take turns sitting on the egg until it hatches and their family grows by one more. Based on a true story, this now-classic picture book was one of the first to present a same-sex relationship.
Somebody Loves you Mr. Hatch by Eileen Spinelli. Illustrated by Paul Yalowitz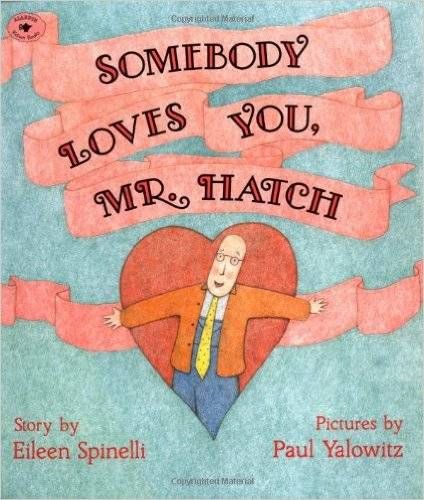 Mr. Hatch is a lonely man set in his ways. He follows the same routine, day in and day out, rarely engaging with anyone he sees. One day, a mail carrier drops off a package for him that contains a giant, heart-shaped box filled with candy and a small slip of paper that reads "Somebody Loves You." Well, Mr. Hatch is transformed by the knowledge that somebody cares for him and becomes a completely different person overnight. But when a sudden change in his fortune occurs, will Mr. Hatch revert back to his lonely ways? Read it and see! A charming classic that never gets old, no matter how many times I read it.
One Love by Cedella Marley. Illustrated by Vanessa Brantley-Newton
Written by Bob Marley's daughter, this ebullient, gorgeously illustrated book is adapted from the iconic song. The story follows one determined little girl as she shows her family and her community how love and friendship can improve everyone's lives. The illustrations by Brantley-Newton are so vibrant and smile-inducing, that it is nearly impossible not to feel better when looking at this book. And of course, if you're reading with a little one, what better time to introduce them to the song?
What about you? What books do you like to read for Valentine's Day?