This content contains affiliate links. When you buy through these links, we may earn an affiliate commission.
In November I saw the musical adaptation of Alison Bechdel's graphic memoir Fun Home. I knew it would be difficult to watch – my husband and I made the mistake of listening to the soundtrack for the first time during a long car trip, which reduced us to awkward and incoherent sniffling for almost half an hour. But the timing of our tickets destroyed me. Less than a week after U.S. Presidential Election 2016, I found myself surrounded by strangers who were wiping away tears just as I was, led by the actors who had just inhabited complex queer characters with immense intellect and compassion. Books can't match that communal experience on their own, but an adaptive assist can transport us into a beloved story alongside five hundred new friends.
Inspired partly by Fun Home, Rioter Jess Pryde wrote about her picks for comics that should be musicals back in 2015, but I'm going to forgo the music requirement and suggest more books that should appear in some form on a stage near you.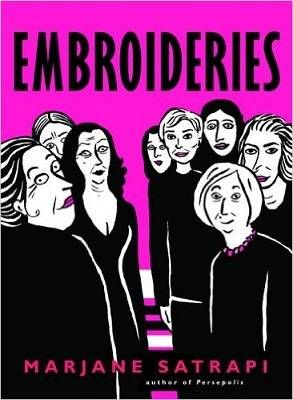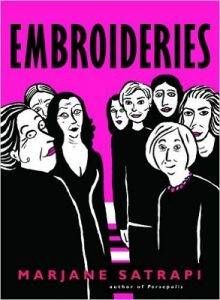 Embroideries by Marjane Satrapi
Book Riot Comics really likes Embroideries, because it's a smart, realistic examination of the ways women talk to and about each other, and it can be digested in a single sitting. Playwrights have made prodigious prize-winning hay out of Characters Talking in a Single Room. Plus, I'd love to see more performances by Iranian actresses of a certain age.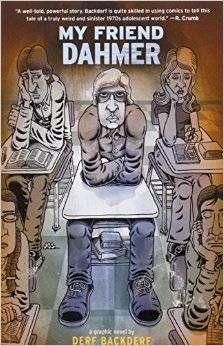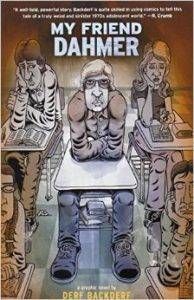 My Friend Dahmer by Derf Backderf
I recently heard that Backderf's part-memoir part-biography about his school years as a classmate of Jeffrey Dahmer is being adapted for the screen – but I'd argue that a stage adaptation would better capture the spirit of the story. Both the reader and Backderf are constantly aware of the filters the story must pass through to reach us: Backderf's memory and imagination, filling in what police reports can't capture; the stylized artwork of real people we may know from mug shots; the ominous text and shading on the cover, influencing our decision to even pick up the book. The movie visuals will probably take a more realistic approach. But theater traffics in suggestion and metaphor, a kind of focused unreality that could make us wonder how much we can trust our interpretations.
Building Stories by Chris Ware
"But, Megan," you say, "this is about as far from linear storytelling as a comic can get. How can it possibly be made into a stage script with a beginning and ending?"
Well… It wouldn't be.
Building Stories is not one comic but a host, in the form of fourteen newspapers and children's books and leaflets, packaged in a box whose artwork supplements the story. There's no "correct" way to read Building Stories – in fact, the box suggests places in your home where you can surreptitiously abandon parts of the story for your roommates to peruse. So, I suggest a version of Building Stories where the audience votes on the order of the scenes before the performance begins. Or perhaps different scenes can be staged in several different rooms that the audience can enter in any order and at any time. The possibilities are just as branching as the story itself.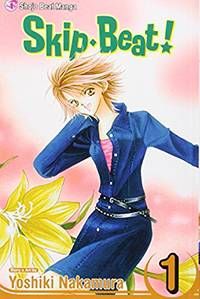 Skip Beat! by Yoshiki Nakamura
Kyoko gave up her goals to support her boyfriend while he broke into the Japanese pop star circuit… only for their relationship to go spectacularly wrong once he became famous. To get her revenge, she decides to mold herself into an even better and more popular star with her best Elle Woods "What, like it's hard?" comeback at the ready. If this stage adaptation turned out half as fun as Legally Blonde: the Musical, I'd be there with bells on.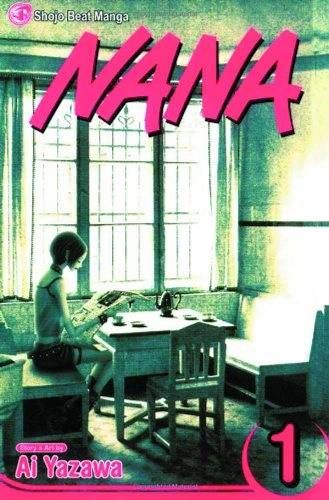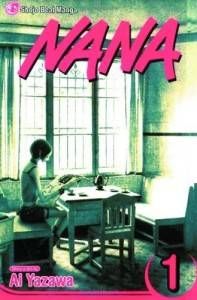 Nana by Ai Yazawa
Somewhere between American Idiot and Spring Awakening lurks Nana: the Rock Musical, waiting to be released from the Obvious Box. The story does feature two competing rock bands, after all – even if it's really about the found family woven by two girls with the same name who meet on the day they both move to Tokyo. Two live-action movies have been released in Japan, but seeing Nana Osaka strut her stuff on a physical stage in the same room as me would be the closest I'd ever get to seeing a real BLAST concert. And the musical would require an ending! (The Nana comic has been on hiatus since 2009.)
Readers, what comics would YOU like to see on stage?