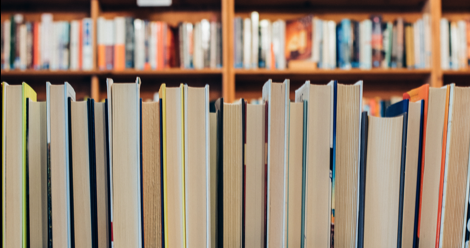 How To
How Do I Find a Book to Read? Your Ultimate Flowchart
We've all been there at one point or another. We finish the latest novel by our favorite writer and find ourselves at a loss. "How do I decide what book to read next?" Now, if you're like me, this honestly shouldn't be as big of a dilemma as I'm making it sound. Like other voracious readers, I have a towering TBR pile. From various genres, no less! It's not like I have a lack of books on hand. But sometimes that makes it even harder to find a book to read.
There can be many reasons for this. Maybe I'm still riding the high of reading my favorite author's latest book and nothing else seems to compare. Maybe I'm bouncing off the books I pick up for a completely different reason. Maybe I can't focus. Maybe I'm tired of these tropes. All these things can happen to even the most well-prepared reader.
Or maybe you're a casual reader. Maybe you want to try something different from what you normally read. There's nothing more intimidating than dipping your toes in a completely new genre. Maybe you're a dedicated mystery reader but wanted to give fantasy a try after watching Game of Thrones. Considering how many long series fill the genre, that can be a daunting proposition!
But let's take a step back and start from the beginning. How do you find a book to read? There are many ways to go about this. You can scour book recommendation sites. You can ask your friends. You can check out bestseller lists. Personally, I believe in looking inward and taking stock of your mood and preferences first. And don't just take inventory of those things either! Be honest about them. Life is short. Don't feel pressured to read a certain book because your friends say you should or you think you're supposed to.
How To Find a Book to Read Flowchart
So here I present a simple flowchart to aid your book decisions. I took an overview approach because I read a lot of different genres. I need to think about these things first before I start narrowing it down to specific titles. But even if you're not a multi-genre reader, hopefully this flowchart can still provide some inspiration.
Obviously, genre preferences help narrow down which books you want to read, but I do think there are other things to consider. If you're really busy, maybe reading that 1000-page epic fantasy novel might not be the best choice. If you can only read in stolen bits of time, a short story collection or anthology would be a good option because you can read one story at a time without needing to worry about remembering plot.
Other Ways to Find a Book to Read
At this point, you might be saying, "This is nice and all, but I need to know how to find good books to read." Fair point. But once you know the type of book you want to read, you'll have an easier time getting book recommendations. For example, you can visit a book recommendation site and use it to guide you in the right direction.
Or maybe this all just sounds really complicated to you and you want something easy and simple. I get it. We're all busy. Book Riot offers book recommendations via its subscription service, Tailored Book Recommendations. (Get it? TBR!) TBR pairs you with a certified bibliologist (aka a really enthusiastic book nerd) who offers curated selections based on your reading preferences. Pretty cool, right? Someone else helps you find a book to read. What's better than that?
Interested in other ways to find your next book to read? Be sure to check out our other book recommendations.