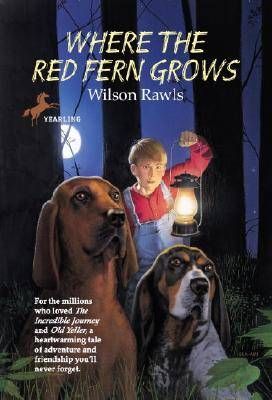 Children's
Fictional Furry Friends: The Best Books Featuring Dogs
The love-affair between humans and our dogs is a beloved literary tradition. Dogs are our friends, protectors, members of the family, playmates, hunters, familiars-intelligent, furry bundles of love. (Except when they're rabid killers, Cujo.) But I firmly believe that most stories featuring dogs should come with a warning label, because really, how many fictional canines actually make it through a novel unscathed? (Um, spoiler alert?) I recently lost my own sweet Sebastian dog, and part of my grieving was finding comfort in some old bookish dog friends. If you're in the mood for a good cry, look no further.
The Phantom Tollbooth, Norton Juster
Ok-this is the only one I can think of where we aren't treated to the demise of the dog. Jaded, impatient Milo is a boy who, when mysteriously presented with a toy car, tollbooth and a map to places unknown, proceeds to drive straight to the Doldrums. Luckily for Milo, and imaginations everywhere, Tock, the mis-named watchdog, jumps into the car for a ride (as is a dogs wont) and proceeds to show the boy how to help himself and stop randomly killing time. Once Milo learns his lesson and it's time to go back home, everyone says goodbye and parts ways, alive and ticking.
Where the Red Fern Grows, Wilson Rawls
But would we still remember our favorite fictional dogs if they didn't die in the end? Wilson Rawls thinks not. His classic coming of age/boy-meets-pups tale is so sweetly heartbreaking, you'll definitely need tissue just to get through chapter one. Grown-man Billy takes in a stray dog after a fight, and in the process of healing Buddie, he recalls the coon-hunting hounds of his youth, Old Dan and Little Ann. This book covers all bases: the dogs are named after lovers' names carved in a tree; the trio fights for and saves each other, over and over; and finally when it's their time to go to the big hunting-grounds in the sky, Billy buries his pups and returns to find a sacred red fern growing between their graves, a forever symbol of the love they shared. Dissolve to tears.
The Unbearable Lightness of Being, Milan Kundera
Tomas and Tereza's dog Karenin is to their love story what New York is to Carrie Bradshaw: a living metaphor and symbol for everything the couple goes through. The Saint Bernard/German Shepherd is named not after the ill fated woman from Tolstoy's novel but her husband, after Tomas buys his new wife the puppy to assuage his own guilt for cheating on her. Karenin (a female dog), promptly falls in love with Tereza, and in the end it is Karenin who is Tereza's best friend, as, after all, "love for a dog is voluntary". As the novel winds down, Tomas and Tereza must make the decision that all animal parents live in fear of: the day when their beloved dog's life is too painful to continue. Wanna know how it ends? Here's a hint: the last chapter is titled "Karenin's Smile".
The House of the Spirits, Isabel Allende
Best first sentence ever: "Barrabás came to us by sea, the child Clara wrote in her delicate calligraphy." The dog, a keepsake from eccentric Clara's favorite eccentric uncle, arrives at her Chilean estate, mud-caked skin and bones, and transforms the life of the youngest child in the way that only a dog can. Barrabás doesn't make it through the tumultuous life of the novel or its heroine(s). But even after the butcher's knife in his back takes his life, the huge dog's coat remains in the house, to be a physical reminder of the animal who terrified the neighbors and eased the lives of his family with his big love.
And finally, gone, but not forgotten: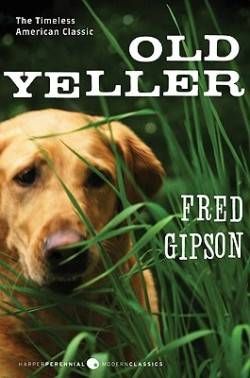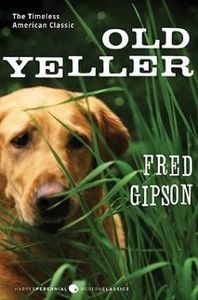 Old Yeller, Fred Gipson. I have to admit to never even considering picking this one up, because every single person alive knows how it ends, and I'm not so much of a sadist as to put my delicate dog sensibilities through that, willingly.

Of Mice and Men, John Steinbeck. Remember big, sweet Lennie with his smashingly huge hands? Remember the cute puppy he loves to death? Yeah, I don't really want to either.

Harry Potter & the Order of the Phoenix, J.K.Rowling. He lost his mum and dad, is continually the target of a vast murder plot, and then his uncle Sirius goes down, taking with him the only dog Harry ever had. It's a stretch, yes, but it's also just too much. Thanks for nothing, J.K.
_________________________
Sign up for our newsletter to have the best of Book Riot delivered straight to your inbox every two weeks. No spam. We promise.
To keep up with Book Riot on a daily basis, follow us on Twitter, like us on Facebook, , and subscribe to the Book Riot podcast in iTunes or via RSS. So much bookish goodness–all day, every day.