Fiction
Misleading Titles: Fiction That Sounds Like Nonfiction
This content contains affiliate links. When you buy through these links, we may earn an affiliate commission.
There are lots of misleading titles out there. Some of them are particularly misleading because they don't sound like the title of a work of fiction at all. Instead, confused bookstore and library patrons are left wondering if the book has been mis-shelved. Why else would a book offering tips and tricks to the ambitiously frugal interstellar traveler be shelved next to Watership Down (The Hitchhiker's Guide to the Galaxy by Douglas Adams)? Or why would an instructional guide for fledgling, Wiccan crime scene clean up specialists share shelf space with the novels of Zora Neale Hurston (The Mystic Arts of Erasing All Signs of Death by Charlie Huston)? The answer is simple: Nothing has been shelved incorrectly, those titles are actually fiction that just sounds like its nonfiction. Misleading titles, indeed. Here are some more examples:
What it's not: Instructions on how to krump for the AARP crowd.
What it is: The story of an elderly man reminiscing about the "good old days" in Prague. The narrator tells his tale to a group of sunbathing women who remind him of former lovers. The narrator also speaks in a single, unbroken sentence for the duration of the novel.
What it's not: A guide to making it big in the Asian stock market game. (I can only assume "rising Asia" means China and India, because they're BRICS countries.)
What it is: A love story that disguises itself as a parody of the get-rich-quick self-help book genre. The unnamed protagonist works his way from an impoverished farm boy to a corporate tycoon dealing in the commodity of water, but his heart still longs for his lost love.
What it's not: An instruction manual for creating your very own Time-Turner or stasis machine.
What it is: The story of near-immortal Tom Hazard who, after centuries of exploits, longs for nothing more than to settle down and live a "normal" life. When he falls for a charming teacher, he breaks the one rule of the secret society that protects people like him: Never fall in love. Is his new love strong enough to survive?
What it's not: A guide to rave culture for new parents.
What it is: The story of Mele, a single mother. Facing the imminent wedding of her daughter's father to the fiancee she never knew he had until she told him she was pregnant, Mele joins the San Francisco Mommy Club and enters their cookbook contest. In the process, she discovers her tribe and herself again.
What it's not: The actual Mehlis Report issued by U.N. appointed German judge Detlev Mehlisto in 2005.
What it is: A thrilling fictionalized account of the events following the assassination of Lebanese prime minister Rafiq Hariri told from the point of view of Beirut architect Saman Yarid and his deceased sister Josephine. This book has been called the Lebanese Ulysses (as in Joyce not Homer).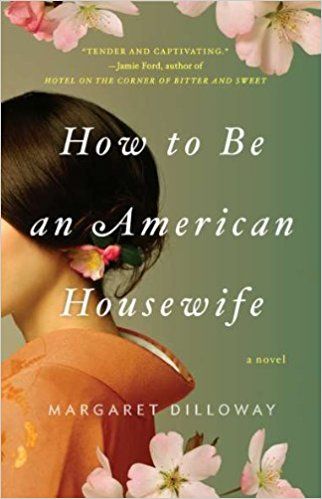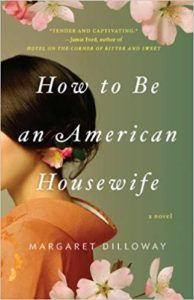 What it's not: Tips and tricks for becoming the next cast member of the Real Housewives franchise.
What it is: The story of Shoko, the Japanese wife of an American GI, and her adult daughter Sue, a divorced single mother. When Shoko can't make a long-anticipated return trip to Japan to reconcile with her brother she sends Sue in her place. What Sue learns about herself and her mother during the journey is touching, honest, heartfelt stuff.
What it's not: Sadly, not advice on how to stay cool when the mercury rises.
What it is: A family drama set primarily in London during the record-breaking heatwave of 1976. The story follows Greta Riordan in the wake of her husbands abrupt, and bank-account clearing, exodus. Greta calls her adult children – Michael Francis, Monica, and Aoife – home for the first time in years. The secrets they've all been hiding won't remain that way for long.
What it's not: Advice on how to sweet talk the burly bouncer at an exclusive nightclub into letting you inside.
What it is: The story of Anya, a single woman living alone in Los Angeles' Russian community. She's struggling to find a way to maintain her Polish heritage with her new life; a new life that has her craving acceptance into the glamorous Russian club scene. Anya sees Lev, a local gangster as her ticket in, so sets out to win a place by his side.
What it's not: A modern guide to being a caretaker for your loved ones.
What it is: A charming, funny, often crass story of Ben, a middle-aged man down on his luck and looking for a new start, and Trev, a teenager with Duchenne muscular dystrophy with a major chip on his shoulder. As caregiver and client bond with each other they undertake an epic road trip to visit Trev's dying father during which various hijinks ensue.
What it's not: A guide to living in the worlds of your favorite science fiction authors.
What it is: The story of (fictional) Charles Yu who is a time travel technician. Basically, Charles is responsible for saving people from themselves as the occupants of his universe, Minor Universe 31, travel back in time on a daily basis in an effort to alter the past. In his spare time, Charles attempts to locate his missing father, the man who invented time travel.
What it's not: Helpful advice for awkward introverts struggling to be comfortable when they're not alone.
What it is: The story of Isidore Mazal, a eleven-year-old french schoolboy and youngest of six siblings. Isidore is the only unremarkable member in his family of serious overachievers. Isidore's under-the-radar talent for observation becomes an asset, however, in the wake of a family tragedy. This coming of age tale is a fantastic debut from Bordas.
What it's not: A manual for keeping your VW's heart beating. Because your Beetle shouldn't have any biomechanical parts.
What it is: A trippy – fitting since it's based on the cult classic 1969 hippie handbook of the same name by John Muir and Tosh Gregg – analogy-filled story of fatherly love. The protagonist is a single father trying to cope with raising a kid struggling with the sudden loss of their mother. The fact that his kid is also a 1971 Volkswagen Beetle with a literal heart adds another layer of complication.
What it's not: An instruction manual for building a human girl, as a companion or as a child.
What it is: "Imagine The Bell Jar – written by Rizzo from Grease." Moran's debut novel follows fourteen-year-old Johanna Morrigan as she copes with epic public humiliation by reinventing herself as Dolly Wilde. Dolly is a music-reviewing, cigarette smoking, hard-drinking, lady sex adventurer determined to become the next incarnation of the Brontës, just with a less depressing life. Dolly/Johanna soon learns that you can't build a life from insubstantial things.
What it's not: Tips for getting grout to sparkle, de-hairing a pet-lover's sofa, or cleaning an oven with ease.
What it is: A compilation of Lucia Berlin's short stories. Berlin is a modern-day Raymond Carver. Her stories are aggressive and gritty, yet surprisingly humorous. This is a look at America like you've never read before.
What it's not: An encyclopedia of all unknown Americans.
What it is: Fifteen-year-old Maribel Rivera's family has left their comfortable existence in Mexico for America in order to seek medical treatment for Maribel. Maribel's new neighbor, Mayor Toro, and she embark on a star-crossed love affair that has profound repercussions for her entire family.
What it's not: A reference book on John Deeres written in an eastern European language.
What it is: A really funny story about feuding sisters who must set aside their animosity to thwart their widowed father's plans to remarry a gold-digging woman from the old country with a serious taste for Western extravagances.
What it's not: A how-to for failed flyers.
What it is: The tale of Mattie Wallace, broke, homeless, and now with child. When news of a possible inheritance reaches her, she makes the pilgrimage from Florida to Oklahoma to her mother's hometown, a place she's never been before. What Mattie learns about her mother's mysterious past might just change the course of Mattie's life for the better, but first she must untangle the mystery of how her talented and happy mother became the broken woman Mattie knew.
What it's not: Stephen King's worst nightmare.
What it is: The story of Sam Pulsifer. Sam may have accidentally burned down Emily Dickinson's home, killing two people in the process, ten years ago. Sam has served his time in prison and is trying to rebuild his life on the outside. Sam definitely isn't responsible for the string of literary-minded arson cases currently sweeping New England . But with his track record, how can he prove his innocence?
What it's not: An interesting anatomy theorem or a guide to self-destruction.
What it is: A pretty charming story about the best named character in YA: Higgs Boson Bing. Higgs learns the hard way that if your high school girlfriend asks you, hypothetically, if you would give up a kidney for her, you should say yes. Higgs' golden life rapidly unravels as he copes with sudden singleness, the reality that his peers and teachers didn't love him as much as he thought, the fact that Harvard may have made a mistake in accepting him, and the struggle of trying to meet the bar his deceased brother set. Can a girl named Monarch help him find himself again?
What it's not: A guide to outdoor pursuits for adolescent females.
What it is: A charming short story collection for the modern woman. All of the stories center around Jane Rosenal, a twenty-something in the publishing industry, as she struggles to find and maintain love.
What it's not: Instructions for women wishing to join the current presidential administration.
What it is: A novel that has been described as "Mad Men meets The Devil Wears Prada" starring a former English major turned ad-agency grunt named Casey Pendergast. Casey is charged with a new, top-secret project designed to bring literary authors and corporations together. It's perfect her. But will her soul survive what her best friend calls "selling out"?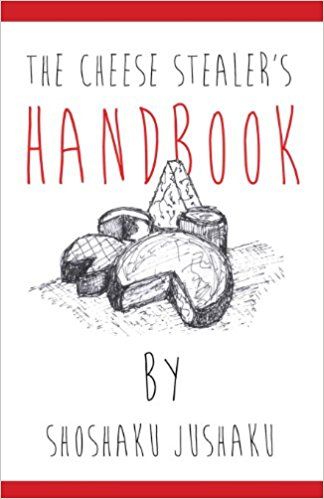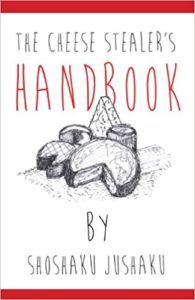 What it's not: Self-help for ambitious, yet struggling mice.
What it is: A darkly humorous and, at times, painfully real fictional memoir about a drug- and alcohol-addicted narrator struggling to cope with life and love while hoping to write his novel. It's weird and strange and no one is quite sure how fictional it all is.
What it's not: Tips on how to escape south Florida.
What it is: An award winning short story collection that does "for Miami what Edward P. Jones does for Washington, D.C., and what James Joyce did for Dublin". The stories in this collection pull from Capó Crucet's personal experiences as a Cuban-American woman growing up in Hialeah, a predominately Hispanic working-class suburb of Miami.
What it's not: Helpful advice for entry-level, hopefully-paid interns in Corporate America.
What it is: A really fun twist on the spy genre featuring John Lago as the an intern at a large New York law firm. Except he's not really an intern, he works for HR, Inc., a guild of assassins disguised as an intern-placement agency. At the ripe age of 25, Lago is facing forced retirement due to the fact that interns stop being invisible and start being noticeable the older they are. He decides to record his final job for posterity and future recruits. Of course, nothing goes according to plan.
What it's not: In-utero self help.
What it is: One of my favorite reads from 2014 and a brilliant short story collection. All eleven of the stories dwell on the theme of life. Specifically the stages of that lead up to birth – from the parents' and infants point of view.
What it's not: Something to help you prepare for you bird-watching trip to Kenya.
What it is: The charming take of the widower Mr. Malik, the object of his secret love, Rose Mbikwa, and his newly resurfaced schoolyard nemesis, Harry Khan. To help decide who gets the privilege of escorting Rose to the Nairobi Hunt Club Ball, the men compete to see who can identify the most bird species in a week's time.
What it's not: An instructional guide for people looking to revive the art of snail mail.
What it is: The story of Clara Cohen, a stationary store owner in Cambridge who stumbles across a hidden cache of wartime love letters. The letters lead Clara on a magical journey of self-discovery.
What it's not: A how-to guide for Sherlock wannabes.
What it is: A fantastical novel The New Yorker described as "the kind of mannered fantasy that might result if Wes Anderson were to adapt Kafka." Following Charles Unwin, an unfortunate clerk at a prestigious detective agency as he is promoted and charged with solving the murder of one of the agency's brightest detectives, this story is two parts noir and one part magical-realism.
What it's not: A guide to coping with gut-wrenching grief.
What it is: A novel that addresses the gut-wrenching grief of losing your soulmate. Hunter Cady's wife Kaitlyn was his world and her unexpected death shattered him. We get to join him on his journey of healing as he literally journeys the world to fulfill Kaitlyn's unfulfilled dream of traveling.
What it's not: A history lesson on seven random deaths.
What it is: A fictionalized account the attack on Bob Marley on December 3rd, 1976. James uses the event as a jumping point to dig into the volatile time in Jamaica that was the 1970s and 1980s. He also examines a hypothetical explanation for what happened to the seven unnamed gunmen.
What other examples can you think of?