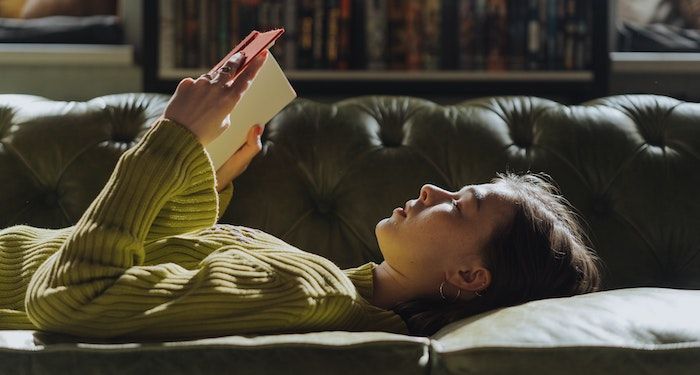 Nonfiction
Tales of a Fiction Reader Falling In Love With Nonfiction
This content contains affiliate links. When you buy through these links, we may earn an affiliate commission.
For much of my life, I have lived quite happily within the pages of fiction novels. While my taste often gravitates towards genre fiction, from romance to sci-fi, fantasy to mystery, I've grown to love contemporary fiction too. Lately though, I've begun to notice a shift in my reading habits. Perhaps an expansion would serve as a better word for it. Nonfiction titles have crept into my reading life, and this realization has caught me off guard.
If you'd told me a couple of years ago that I'd be devouring nonfiction titles now, I'd have asked, for what class? I used to only read nonfiction for school. Now, I sense my intrigue in nonfiction blooming and spreading like wildflowers. While once I was only a fiction reader, I've found myself falling in love with nonfiction too.
The Pull of Nonfiction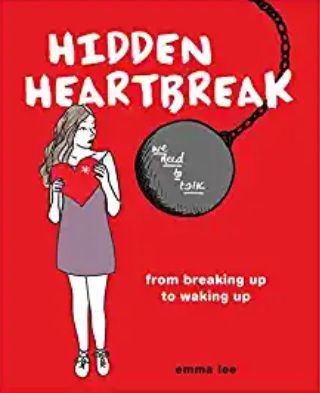 So when did I first notice this surprising pivot? I think the first nonfiction title I picked up purely based on my own interest was the graphic memoir Hidden Heartbreak by Emma Lee. I'd just gone through a break-up, and the title caught my eye at the library. Lee combines her powerful illustrations with words to reflect on an emotionally abusive relationship, the pain of breaking up, as well as the hope of healing in its aftermath. I felt drawn into Lee's story as I could see myself in her experiences. Reading it helped me feel better and less alone in my own feelings.
Graphic memoirs helped me get a foot in the door of nonfiction, and I explored more of them after my son's birth. Parenthood felt like such a huge life shift for me, and I craved more stories I could relate to. Plus, the graphic novel format helped me feel more confident to step further into the nonfiction realm. As a new mom too, now that my free time had shrunk to nap-time and after my son went to bed, I felt less overwhelmed by the idea of getting through an entire book when it was a graphic novel.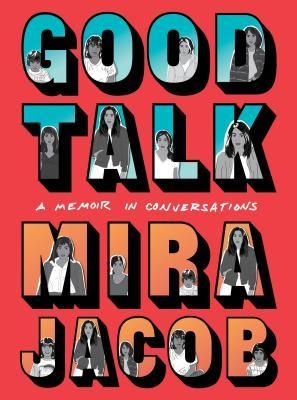 When my son was a baby, I read many graphic memoirs about motherhood. I even wrote a list about the best ones. Some of my favorites include Mira Jacob's Good Talk, Lucy Knisley's Go To Sleep (I Miss You), and Teresa Wong's Dear Scarlet.
As I read these, I discovered how much I enjoy immersing myself in other people's stories. I began seeking out more memoirs that felt relatable to whatever I was going through at the time. Along with this, I also explored ones that placed me in new experiences. I hoped to feel less alone and to also gain a better understanding of other people's perspectives.
In my reading life, I began digging into regular print memoirs alongside the graphic ones. Audiobook memoirs narrated by the author struck a particular chord with me. Hearing an author tell their story the way they intended to, with their own tone and inflections, as if they were sharing it with a friend, adds a level of power to the reading experience that's hard to put in words. So far, some of my favorite memoirs include Roxane Gay's Hunger, David Sheff's Beautiful Boy, Trevor Noah's Born a Crime, and Lori Gottlieb's Maybe You Should Talk To Someone.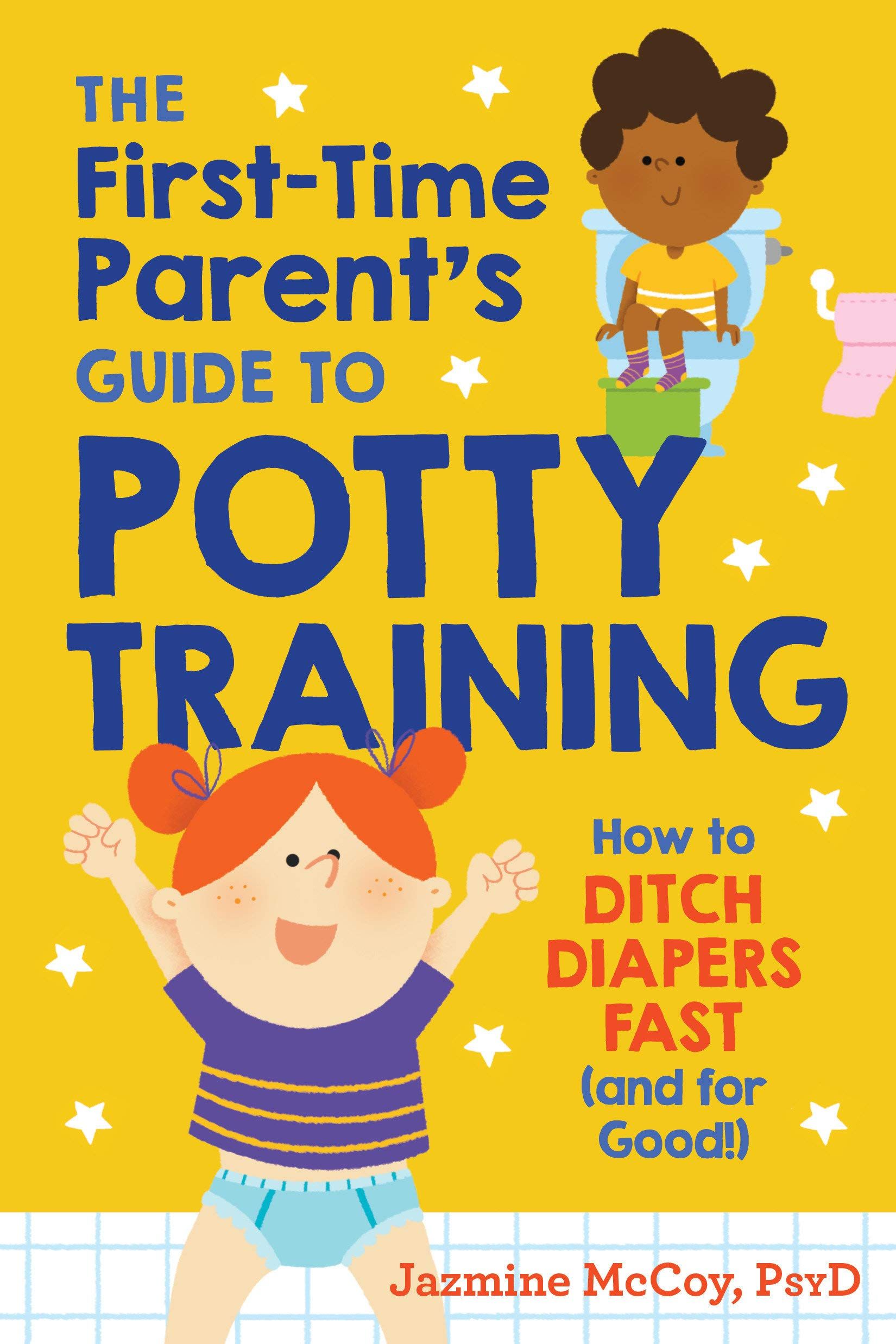 While memoirs first nurtured my newfound love of nonfiction, parenting and family relationship books drew me further in. As my son entered the toddler years, I pursued resources that could guide me through these life changes. After reading Dr. Jasmine McCoy's The First-Time Parent's Guide to Potty Training, I not only learned how to get through the daunting task of potty-training my little one, I also stumbled upon a parenting style that felt right to me: conscious parenting. It was like I'd found something I hadn't even realized I'd been desperately looking for.
From there, I began digging into more conscious and positive parenting books, from Yehudis Smith's Rethinking Discipline to Dr. Becky Kennedy's Good Inside. I also extended further out to family systems with Nedra Glover Tawwab's Drama Free.
What's So Special About Nonfiction?
These books have felt like medicine for me. When life feels hard, these reads have provided me with comfort, reassurance, and healing. They've helped me gain empathy and understanding for other people's experiences. They have also given me tools to feel more confident not only as the parent I want to be, but as the person I want to be too.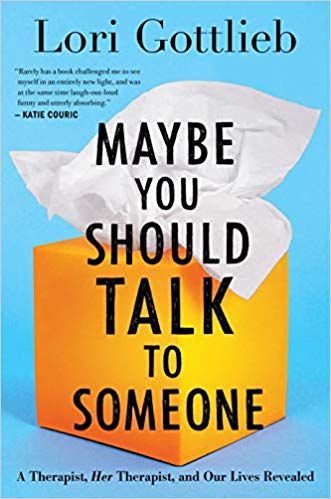 In Drama Free, Nedra Glover Tawawab discusses how, "Family isn't your only teacher; you have many…You learn a lot from your family, and you can also learn from: Reading books, newspapers, or magazines…" I like the agency of this statement. It reinforces how I have the power to keep learning and growing through the books I choose to read.
There's a quote I love from Lori Gottlieb's Maybe You Should Talk To Someone. She writes, "But part of getting to know yourself is to unknow yourself — to let go of the limiting stories you've told yourself about who you are so that you aren't trapped by them, so you can live your life and not the story you've been telling yourself about your life."
This really resonates with me. How we view ourselves is not how we always have to be. We can be so much more. While I used to be just a fiction reader, I can also be a nonfiction reader. I can love reading both and still feel like me. I can feel like the me I want to be.
In high school, I chose the following senior quote for the yearbook,"You are who you choose to be." It's from one of my favorite movies, The Iron Giant. Even after all of these years, it still feels right.