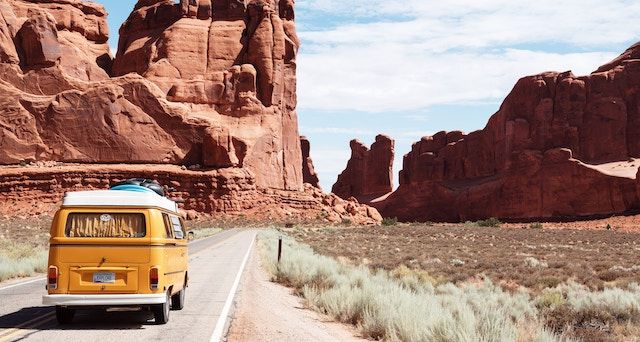 Fiction
5 Fiction Books to Cure Your Wanderlust…At Least for a While
This content contains affiliate links. When you buy through these links, we may earn an affiliate commission.
I am addicted to the wander. Books have always played a huge role in stoking my wanderlust and inspiring me to travel. But sometimes when I'm stuck where I am for a while, I need a book that will transport me without ever leaving my house, not one that will make my wanderlust worse. Today I want to share some of my favorite books to cure wanderlust. At least for a while.
While I'm not a complete nomad, I have moved internationally three times in the past five years, each time to a place I had never even seen before. Still, I routinely get that itch to explore somewhere new.
Like most people I know, I don't have the ability to drop everything and jetset to a new destination every time I get the urge to be somewhere else. I have these dumb things called "responsibilities" and "limited resources" that are always crushing my dreams. Here are 5 books that have satisfied my longing to be elsewhere.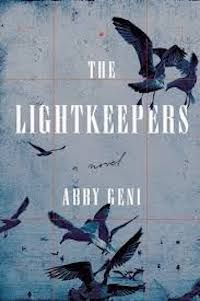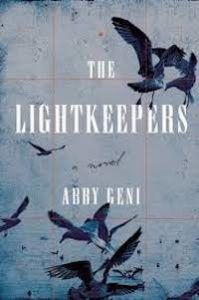 One of my standout reads from the last few years has been Abbi Geni's debut novel, The Lightkeepers. Miranda is a nature photographer completing a one-year fellowship documenting the landscape of the Farallon Islands off the coast of California. The islands are uninhabited except for a handful of scientists who are there to study the wildlife. They all live together in the only structure on the island. Their peaceful co-existence turns upside down when one of the scientists assaults Miranda. When he is found dead a few days later, questions and suspicions abound. Miranda tries to process her experience while continuing her work in an ever-more forbidding environment.
The rawness of the landscape mirrors the sharp edges of violence in the novel in a mesmerizing way. Each time I closed this book, I was disoriented to find myself at home, not isolated on a lonely rock. In the best way possible. (Content warning for assault).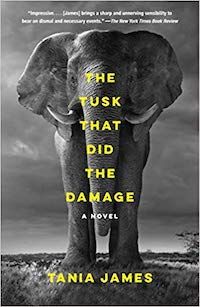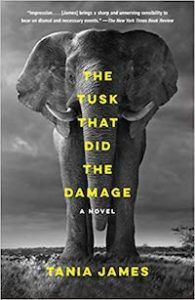 The Tusk that Did the Damage by Tania James is a relatively short novel (240 pages) set in southern India, but it packs a big punch both in terms of the atmosphere it creates and the issues it brings to light. The novel looks at the effects of poaching and the ivory trade from many different angles, including the elephants themselves. James tells the story from the alternating perspectives of a Western documentary filmmaker, a poacher, and an elephant known for terrorizing local farms.
The Tusk That Did the Damage paints a vivid picture not only of the rural Indian landscape, but also of the complicated relationship between humans and nature and between Western perceptions of a situation and the lived experience of those most affected by it. Not only did this novel transport me to a new destination, it also inserted me into the minds of characters I had never encountered before (read: a giant elephant). I finished this book with the sense that I had been on a journey that would have been impossible in real life. Even if I visited the places James describes so beautifully, I could never understand it in the way this book helped me to see it.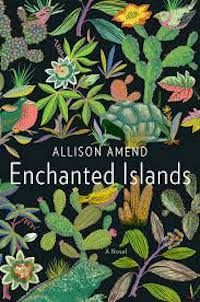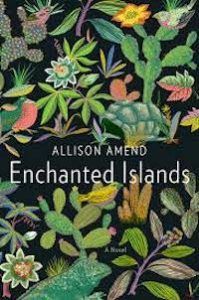 Based on a fascinating true story, Enchanted Islands by Allison Amend is one of my favorite books for wanderlust. It took me from small town Minnesota in the late 1800's all the way to the Galapagos Islands just before the start of WWII. Frances Frankowski has carved out a modest life for herself working as a secretary for the Office of Naval Intelligence. One day her superiors approach her to help the department create a cover story for an intelligence agent.
Ainslie Conway is being sent to spy in the Galapagos. Frances's job is to go along with him as his wife. Once there, they both have roles to play in gathering intelligence from the islands themselves and from the other people living there. Reading this book was like taking a free trip to the Galapagos before all the tourists found it. Besides sucking me into the lush background, this novel reminded me that adventure can turn up when you least expect it. It also gave me the bones of a wild true story that captured my imagination for weeks.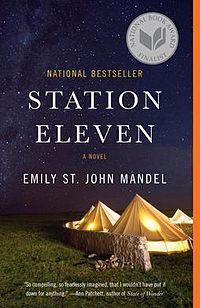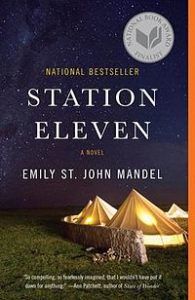 You might be wondering why I would suggest a post-apocalyptic novel as an antidote to wanderlust. Stick with me here. Station Eleven by Emily St. John Mandel is a beautifully written and utterly compelling story about what happens to civilization after the end of the world. It's about the quest for survival, the necessity of art, and the role of memory. The setting is eerie because it is both foreign and familiar. As I read, I could almost see the world around me transforming. But...I didn't want to actually be there. Because whose dream destination is camping in an abandoned airport after a supervirus has wiped out 90% of the population? Station Eleven made me feel like I had journeyed to another time and place entirely. It is one of my favorite books for wanderlust because it satisfies that craving rather than adding another destination to my list.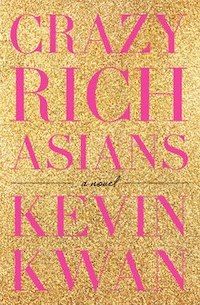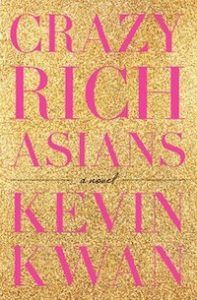 Kevin Kwan's Crazy Rich Asians has gotten a lot of hype since the release of the movie in 2018, but (say it with me now) The book is even better! This deliciously gossipy book is escapism at its finest. Crazy Rich Asians is predominantly set in Singapore among the wealthiest and most elite families in Asia. The author's personal experience growing up in Singapore gives the sense that readers are getting the inside scoop. Reading this book is like taking a lavish vacation complete with shopping sprees in Paris, yacht parties, and private islands. I loved every voyeuristic minute of this romp around a world I will never know. And the best part is, this is the first book in a trilogy so you can indulge for three times as long.