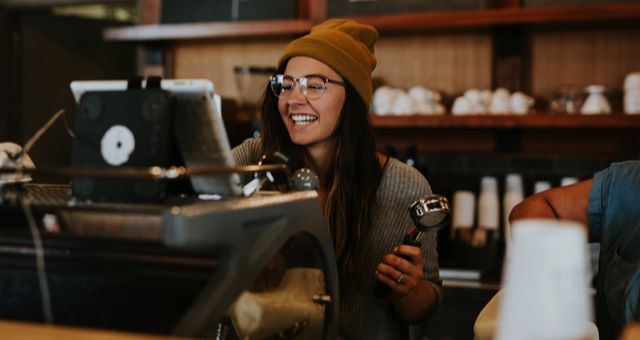 This list of February 2020 YA books is sponsored by Get Booked: The Handsell.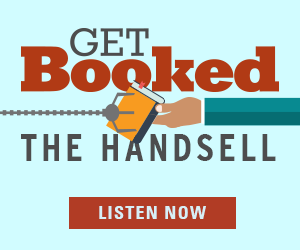 Get Booked has added a weekly bonus episode called The Handsell! Jenn and Amanda, former booksellers, take 5 minutes every episode to pitch you a book they think you'll love, with notes about what readers the book is perfect for. The hosts will be focusing on books they haven't talked about much or at all on the show before, so come hear about a new-to-you read! Regular episodes of Get Booked will continue to come out every Thursday, with bonus episodes of The Handsell coming out every Monday. Subscribe to Get Booked wherever you get your podcasts!
---
February may be the shortest month of the year, but it's definitely not short on great new YA releases! From exciting collaborations to long-awaited sequels to new books by incredible authors, we've got an outstanding line up. And lucky for us, it's a leap year—you're going to need the extra day to get to all of those great books!
Deathless Divide by Justina Ireland
Fans of Dread Nation, rejoice! The sequel has landed with a fierce cover. This book follows Jane as she heads west to California, hoping to put as much distance between her and Summerland as possible. But the past is not so easy to outrun…
Yes No Maybe So by Becky Albertalli and Aisha Saeed
In this fun collaboration, Albertalli and Saeed introduce readers to Jamie and Maya, two strangers paired up to canvas for their local senator. Although they don't know each other, they have to get out of their comfort zones and take a few risks to get the job done…and fall for each other on the way.
The Gravity of Us by Phil Stamper
Cal is used to sharing things about his life online, but when his dad is chosen to serve as an astronaut on a mission to Mars, his entire family is thrust in the spotlight. That's when he meets Leon, another teen whose parent is headed to space, and the two form a bond that quickly deepens into romance. When Cal uncovers a secret about the mission, he's left trying to figure out how to tell the truth without hurting the people he loves.
Turtle Under Ice by Juleah del Rosario
Rowena's family began to splinter when her mother died, and she and her sister Ariana grew apart. But when Ariana disappears one day, it's up to Rowena to figure out where she's gone…and face the reasons why she disappeared.
Of Curses and Kisses by Sandhya Menon
In a new series, romcom author Menon retells "Beauty and the Beast" in an exciting new way. Jaya is a princess who attends a prestigious boarding school. Her family's archenemies are the Emersons. Angry at the Emersons for harm they've inflicted on her sister, Jaya decides to ultimate punishment is to make Grey Emerson fall for her and then break his heart. But not everything goes as planned…
The Blossom and the Firefly by Sherri L. Smith
In 1945, Hana has stopped going to school in order to join the war effort. After narrowly surviving the bombing of the field where she was working, Hana is convinced she's no longer alive. Taro is a gifted musician, and a kamikaze pilot. When the two meet, they both feel more alive than they ever have, but it cannot last.
Red Hood by Elana K. Arnold
Arnold is back with another powerful book about what it means to be a woman and owning your own power. Bisou lives with her grandmother in a small house in Seattle. She has a quiet life…until homecoming night, when she's left running through the woods, pursued by wolves. She fights back, but after that night, everything changes.
We Unleash the Merciless Storm by Tehlor Kay Mejia
After the events of We Set the Dark on Fire, Carmen's identity is exposed, and she returns to the headquarters of the resistance. But all is not well there, and very soon she must choose between the resistance, or protecting the girl she loves.
---
What books are you most excited for this month? Let us know on Instagram or Twitter.
Want more "3 On A YA Theme" posts? Gotcha covered.