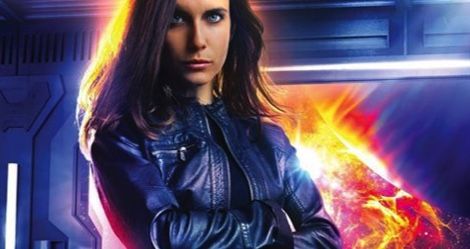 Featured Book Trailer: NIGHTCHASER by Amanda Bouchet
This featured book trailer is sponsored by Romance Reads.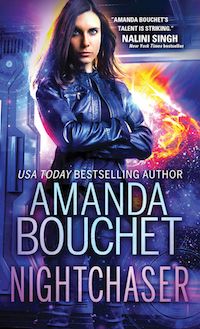 Star Wars meets Robin Hood in this genre-bending, sci-fi/fantasy romance! Captain Tess Bailey and her band of thieves steal from the "haves" to give to the "have nots." The Galactic Overseer Novalight commands the regime that rules the known galaxies, and Tess is always on his radar. ​After stealing a top-secret military laboratory and further inciting Novalight's rage, Tess and her crew manage to escape. Docked on their new planet, Tess encounters the tall, dark, and haughty bounty hunter Shade Ganavan. Will he turn them over to Novalight and be set for life, or is the real payoff winning Tess's heart?