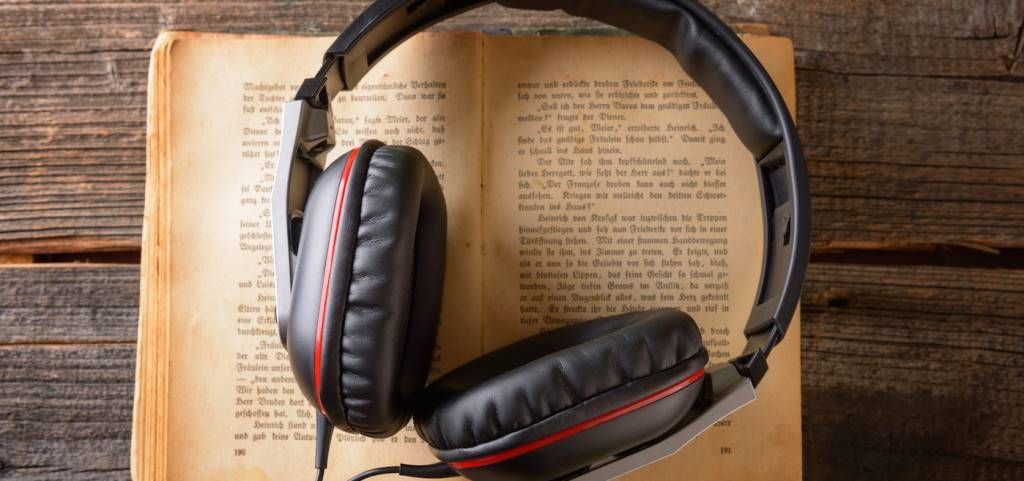 Our Favorite Audiobooks of 2015
This content contains affiliate links. When you buy through these links, we may earn an affiliate commission.
A really good audiobook can add another level to your reading experience, and a really good narrator can open a book up in a way you couldn't have on your own. We rounded up the Book Riot crew to share our favorite picks from 2015 audiobook releases.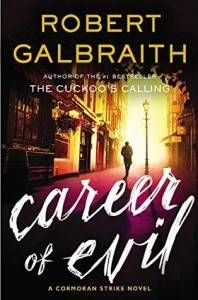 Career of Evil by Robert Galbraith (aka JK Rowling), read by Robert Glenister
I don't typically like books that are "dark" or "violent" — just ask my BR colleagues — but I've been a dedicated listener since Rowling's first pseudonymous detective novel was released in 2013. The narrator, Robert Glenister, manages to evoke the characters' truest natures without sounding over the top (or whiny, as in the case of the female characters) and only adds to the narrative that Rowling has created. This latest installment takes a much darker turn than the previous two – much as the Harry Potter series got more sinister the more you got invested in the characters – and I was there for it. A sociopath sends a woman's leg to Cormoran Strike's office, addressed to his assistant Robin, and the story quickly delves into the darkest nooks and crannies of a psycho's head, which Rowling clearly had researched and studied. It was scary and creepy and so very, very dark. And I freakin' loved it.–Rachel Manwill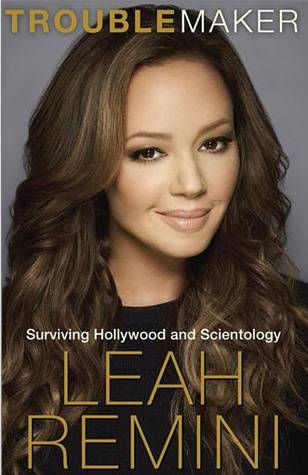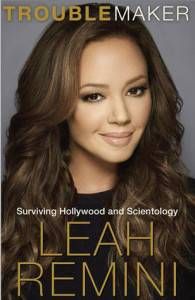 Troublemaker: Surviving Hollywood and Scientology by Leah Remini, read by the author
It's a rare audiobook that can make a 10 hour flight from London to Vancouver feel like nothing at all, but Troublemaker — Remini's memoir about finding, embracing, and ultimately rejecting Scientology — kept me entertained the whole time. It is one of the most compelling audiobooks I've listened to in ages. I wasn't a particular fan of Remini's, but after hearing her read this story with her wry humour and her thoughtful, self-critical reflections, I'm pretty much in love with her. (And it's worth it for her reflections about being on Saved by the Bell alone.)–Brenna Clarke Gray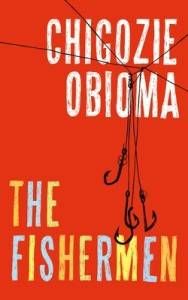 The Fishermen by Chigozie Obioma, read by Chukwudi Iwuji
I admit I tend to go the audiobook route more often if a book is set in another country because that usually means I get a narrator with an accent. I love being able to hear the lilt of the language, the pronunciation of a name I may not recognize, and the general immersion that comes with the rhythms and patter of a place. So The Fishermen hit my sweet spot as an amazing novel, one of my favorites of the year, and an incredible narrator. Iwuji's Nigerian accent and beautiful voice just seduce you into this story of a set of young brothers. I would often park the car but not be able to turn it off because I was so absorbed by both the voice and the story. An incredible performance of an incredible book.–Jessica Woodbury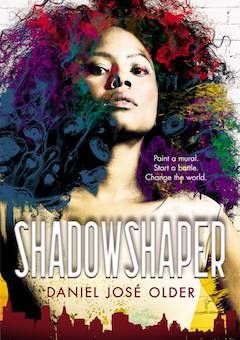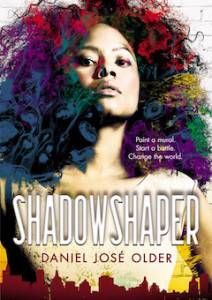 Shadowshaper by Daniel José Older, read by Anika Noni Rose
The book itself was fantastic–imaginative, great characters, a suspenseful story, the New York I know, a main character I loved, art mixed with magic–and lent itself perfectly to audio IF it had a great narrator. And it did! Anika Noni Rose brought the entire book to life—especially all the "shadowshaping" and "fight" scenes. Bonus: there was no voice changing between genders… I ended up caught in that awful dilemma of not wanting to stop because it was so good but not wanting to continue because then it would be over and I would be sad. Now I'm sad and consoling myself that at least Older has the second Bone Street Rumba book out in January—did I mention Half-Resurrection Blues was so good in audiobook it's why I immediately picked up Shadowshaper?–Jamie Canaves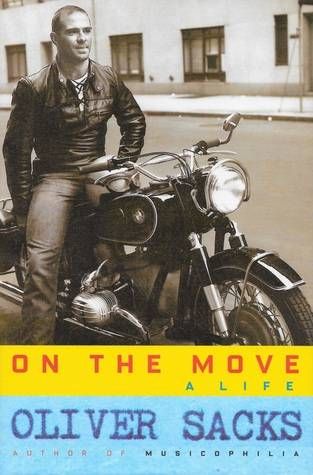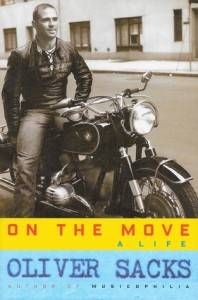 On the Move: A Life by Oliver Sacks, read by Dan Woren
I am a long time lover of all of Oliver Sacks' books. I listened to this audiobook after Sacks' death this year and it was a energetic, thoughtful, revealing portrait of a deeply empathetic and at times eccentric man. Sacks really bared his soul in this memoir – from his struggles with his sexuality and with drug abuse to his love for motorcycles and weightlifting to his enthusiasm for neurology and his personal connection to his patients, it is all in this book. I think it is a must-read for anyone who enjoys Sacks' work.–Valerie Michael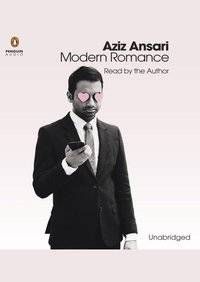 Modern Romance by Aziz Ansari, read by the author
Aziz Ansari is on fire this year with a new book AND a critically-acclaimed new TV series. In Modern Romance, he teams up with sociologist Eric Klinenberg to tackle love and romance for the Tinder generation. I love the book's mix of serious statistical research and Flo Rida analogies, and it's packed with awesomely quotable factoids that I'm still regularly springing on my friends (sorry not sorry). Ansari is one of those writers whose material works better in performance than on the page, and he gives the audiobook a little extra flavor with ad libs and asides you won't find in the print version. This was a super fun, super enjoyable listen that stands out in a year of great listens for me, and I'll be recommending it for years to come!–Rachel Smalter Hall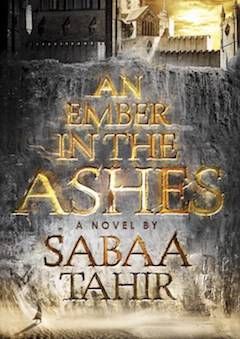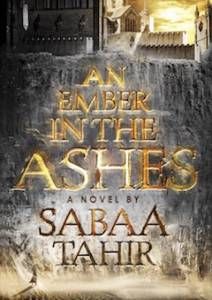 An Ember in the Ashes by Sabaa Tahir, read by Fiona Hardingham, and Steve West
It was so hard to go back to single-voice narration after listening to Hardingham and West bring Laia the slave and Elias the soldier to life. This was the most hyped YA fantasy debut in 2015, but I'm so glad I didn't let that turn me off. Tahir doesn't just develop a world: she plunges you into it from the first line. There's an evil empire, but the novel takes pains to develop the different cultures it has subjugated. And even within the ruling elite, there are hierarchies, divisions, and many sympathetic characters, who remain so despite their loyalty to the Martial Empire. There are some some over-familiar YA tropes (love quadrangle, a girl who doesn't know her beauty, cross-class love), but Tahir takes on existential questions, questions of freedom and authenticity, showing how they are part of the human condition. Tahir has created a complex world of magic, myth, and history. Like the parallel universe of His Dark Materials, the Empire seems like a real place barely explored by the novel, one I want to visit again. The audio contributes mightily to the feeling of being wrapped up in another world.–Jessica Tripler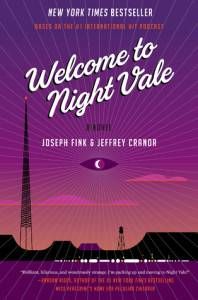 Welcome to Night Vale by Joseph Fink and Jeffrey Cranor, read by Cecil Baldwin and Dylan Marron
I believe it was Ashley Ford who most accurately described Cecil Baldwin's voice: sexy and terrifying. It's a combination that works well for the character of Cecil Gershwin Palmer, the Night Vale radio host and, until now, the sole voice of Night Vale. Baldwin is unsurprisingly fantastic as the narrator of the Welcome to Night Vale novel and the voices of Diane Crayton (treasurer of the Night Vale PTA, single mother of shape-shifting teenage boy) and Jackie Fierro (perpetual nineteen-year-old, pawn shop owner). Plus, for the fans of the podcast, listening to the brilliant Dylan Marron play the brilliant Carlos again is an absolute treat. But if you've never tuned into the podcast, worry not! This story is completely new and stands alone from the podcast. Just relax as Cecil's voice carries you into the world of Night Vale, where (in Fink's own words) every conspiracy theory is real and people are just … used to it. That is, until, Diane and Jackie realize something stranger than usual has come to town and only they seem to have noticed. This novel is a carefully thought out expansion of Fink and Cranor's tiny desert community, the place as real as its complex characters. Night Vale's may feel too surreal in its weirdness, but in the warmth, hilarity, and oddity of its people, it feels every bit as real as the spaces we all inhabit– and maybe it's just me, but that seems more true with the audiobook.–Yash Kesanakurthy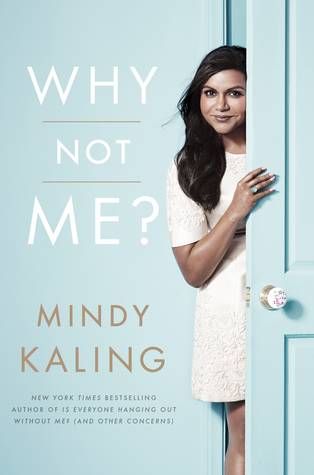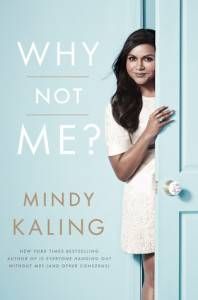 Why Not Me? by Mindy Kaling, read by the author
I can't imagine anyone but Mindy Kaling reading the work of Mindy Kaling. I've read that some authors refuse to read their own works, but since Kaling is an actress as well, I'm sure she doesn't give this a second thought and I am glad for that. There's something about her tone that makes the very personal passages in this book so relatable. And of course, her comedic timing is perfect. She did write the jokes, after all. Her second book is just as full of inspiring and funny moments as her first book and is well worth a listen.–Samantha Gualito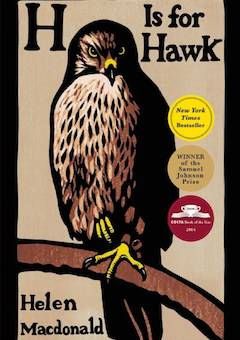 H is for Hawk by Helen Macdonald, read by the author
I love audiobooks narrated by the author. Memoirs are built for the writer's voice and I have to give mad kudos to Helen Macdonald for narrating this often heartbreaking story of loss, depression, and self searching explored through the training of a goshawk. I generally read audiobooks for the sake of convenience (I have a long commute), but this was the first time hearing a book read aloud added power to the story. I wonder if Macdonald found the narration cathartic because, as a reader, I certainly did.–S. Zainab Williams