Audiobooks
The Voices that Bring Books to Life: My Favorite Audiobook Narrators
This content contains affiliate links. When you buy through these links, we may earn an affiliate commission.
Since 2007, audiobooks have been a big part of my life. They ease my commute and keep me company when cleaning the house, working out, and cooking. I'm thrilled the audiobook market is booming, because that means there are more books than ever available in the format.
I must confess one thing: sometimes I'm interested in an audiobook as much for the narrator as I am for the book itself. Other times I get an audiobook because I want the book and am downright delighted to realize one of my favorite narrators is reading it.
A great narrator makes all the difference when it comes to getting lost in the book. They can make an okay book better. But the real magic happens when you have an amazing narrator reading an incredible book. Here are, in my opinion, some of the best narrators in the business. Most of the books I listen to are Young Adult or nonfiction, so my list skews heavily toward those.
Kim Mai Guest
Kim Mai Guest is a voice actress who also speaks fluent French and Italian. According to Wikipedia, she is "best known" as Mei Ling from Metal Gear, but almost anyone who listens to YA audiobooks will recognize her voice. Seeing her name as the narrator on an audiobook turns a "maybe" into a "heck yes" for me.
Standout Titles:

The Girl from Everywhere
by Heidi Heilig
Incarceron
by Catherine Fisher
The Reader
by Traci Chee
What's Left of Me
by Kat Zhang
Dragon Pearl
by Yoon Ha Lee
Jorjeana Marie
In addition to narrating audiobooks, Jorjeana Marie is also an author, animation writer, playwright, actress, and comedian. Her first book, Improv for Writers, comes out in August.
Standout Titles:

We Are Okay
by Nina LaCour
Come Find Me
by Megan Miranda
Tell Me Three Things
by Julie Buxbaum
Everything Leads to You
by Nina LaCour
Lies You Never Told Me
by Jennifer Donaldson
Emily Woo Zeller
Emily Woo Zeller is a dancer, singer, actor, and voice over artist. She's done quite a bit of dubbing work for both TV and film in Southeast Asia. Sometimes when I'm searching for my next audiobook, I search for her name instead of looking for a specific book.
Standout Titles:
The Life-Changing Magic of Tidying Up by Marie Kondo
The Poppy War by R.F. Kuang
The Bone Witch by Rin Chupeco
Not Your Sidekick by C.B. Lee
The Way You Make Me Feel by Maurene Goo
For a Muse of Fire by Heidi Heilig
Michael Crouch
According to his website, Michael Crouch has recorded audiobooks for every major book publisher in the U.S., specializing in literary fiction, young adult, and middle grade. He's won several awards for his audiobook narration, but also works in video games, cartoons, and commercials.
Standout Titles:
Come Find Me by Megan Miranda
They Both Die at the End by Adam Silvera (also featuring Bahni Turpin)
Simon vs. the Homo Sapiens Agenda by Becky Albertalli
Wink Poppy Midnight by April Genevieve Tucholke
Rocks Fall Everyone Dies by Lindsay Ribar
Nancy Wu
Nancy Wu has one of the most distinctive voices in audiobooks. She has a Master's Degree in Human rights and has also worked in film, TV, and theater.
Standout Titles:
Severance by Ling Ma
Warcross by Marie Lu
Convenience Store Woman by Sayaka Murata, translated by Ginny Tapley Takemori
Flame in the Mist by Renée Ahdieh
Battle Magic by Tamora Pierce
Bahni Turpin
Mention Bahni Turpin in the Book Riot backstage and you'll get an avalanche of heart-eye emojis, with good reason. She's an inductee of Audible's Narrator Hall of Fame and a prolific actress.
Standout Titles:
The Hate U Give by Angie Thomas
Children of Blood and Bone by Tomi Adeyemi
So You Want to Talk About Race by Ijeoma Oluo
The Sun Is Also a Star by Nicola Yoon
Allegedly by Tiffany D. Jackson
Adenrele Ojo
Also a photographer, dancer, and actress, Adenrele Ojo has narrated audiobooks over a wide spectrum of genres.
Standout Titles:
Billions & Billions by Carl Sagan
Heart of Iron by Ashley Poston
The Afterward by E.K. Johnston
Rebecca Soler
"I love to read. But if you don't, I'll read to you," says Rebecca Soler's website. She's also done commercials, animation, and is Tig Torres on the Lethal Lit podcast.
Standout Titles:
Cinder by Marissa Meyer
Caraval by Stephanie Garber
Empress of a Thousand Skies by Rhoda Belleza
The Hazel Wood by Melissa Albert
Priya Ayyar
Priya Ayyar is a writer and actress with an MFA from NYU. Her background is in comedy and improv. Her narration of Roshani Chokshi's books is sheer perfection. These are all 100% facts.
Standout Titles:
My So-Called Bollywood Life by Nisha Sharma
The Star-Touched Queen by Roshani Chokshi
Amal Unbound by Aisha Saeed
You Bring the Distant Near by Mitali Perkins
Extra Credit: Authors Reading Their Own Books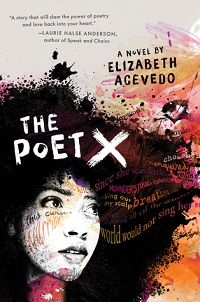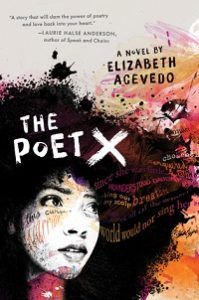 I've been burned by some authors reading their own books. It can be torturous. But these authors are amazing at both writing and narration.
The Poet X by Elizabeth Acevedo
Denton Little's Deathdate by Lance Rubin
What the Eyes Don't See by Mona Hanna-Attisha
It's Not Me, It's You! by Stephanie Kate Strohm
Becoming by Michelle Obama
Honorable Mention
The best narration performances I've ever heard were recorded by two actors who haven't read other/many audiobooks.
Brendan Fraser's reading of Dragon Rider by Cornelia Funke was the most delightful thing I've ever put in my ears. After hearing that, it's no wonder she based Mo from Inkheart on Fraser!
Anika Noni Rose's reading of Daniel José Older's Shadowshaper is a flawless work of art. I pretty much did nothing for a year but shout at people about this audiobook. I understand the Tony Award-winning actress and singer is probably very busy, but I would love to hear more books from her!
Do you have a favorite audiobook narrator?