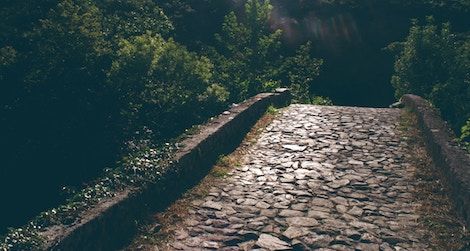 This content contains affiliate links. When you buy through these links, we may earn an affiliate commission.
2019 looks like it's going to be an epic year in fantasy, and here are all the reasons why.
2019 Fantasy Books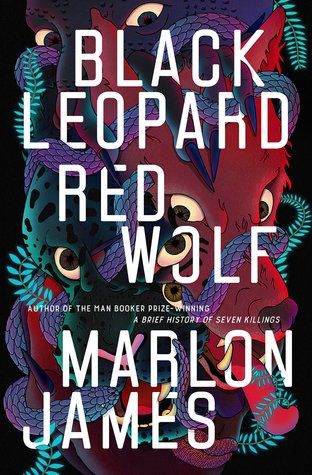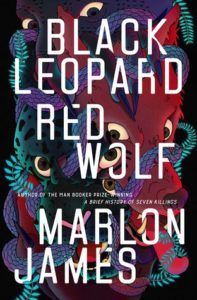 Two new diverse epic fantasies being billed as A Game of Thrones read-alikes are set to publish this year: Black Leopard, Red Wolf (February 5) by Marlon James, advertised as an African GoT, and Upon a Burning Throne (April 16) by Ashok K. Banker, advertised as an Indian GoT. Marlon James won the Man Booker Prize and I'm pumped about his first fantasy, which features animal shapeshifters, one of my favorite things. I'd never heard of Ashok Banker, but apparently he's super popular in India. I'm so excited to read both of these! I don't really care if they're actually similar to GoT or if the comparison is a marketing ploy—I would read them both anyway!
The Winter of the Witch (January 9) completes The Winternight Trilogy by Katherine Arden, one of my all-time favorite historical fantasy series. If you're a completest, now's your time to read this amazing series! It begins with The Bear and the Nightingale.
If you loved the Ancillary series as much as I did, you'll want to read Ann Leckie's first fantasy novel, The Raven Tower (February 26). While this is her first novel, she's written at least one fantasy short story, and I loved it.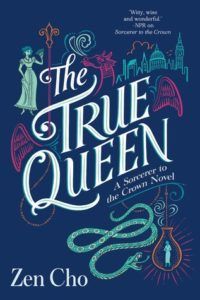 The second Sorcerer Royal novel—The True Queen by Zen Cho—publishes March 12th. I haven't managed to acquire an advanced review copy of this one, and I want to read it sooo bad. It's been 4 years since Sorcerer to the Crown came out, but I'm sure #2 will be well worth the wait.
And another second installment—The Kingdom of Copper (January 8) by S.A. Chakraborty—continues the popular Daevabad trilogy.
Lots of first books in exciting new fantasy series by established fantasy authors will be published: King of Scars (January 29) by Leigh Bardugo, The Gilded Wolves by Roshani Chokshi (January 15), The Bird King by G. Willow Wilson (March 12).
According to N.K. Jemisin, "Assuming all goes well with the production pipeline," she'll have a new fantasy out in 2019. Everyone get out your happy dance shoes! According to Goodreads, it "will be Jemisin's first set in our world, and is a contemporary fantasy dealing with themes of race and power in New York City." And hey y'all, I tweeted at N.K. Jemisin to confirm and she tweeted back at me! We're like BFFs now, right?
2019 Fantasy Adaptations
In case you live under a mushroom like the adorable gnome you are, the eighth and final season of Game of Thrones airs in April. Will we see more epic Jon Snow bum and cringey incestuous sex? Will the dragons go ahead and kill the humans already (white walkers included)? Come on, they're all terrible people anyway (yes, I'm still bitter about Shireen Baratheon's death). Really dragons, just take them all out. *whispers* but I kinda want Cersei to live and rule the world.
Good Omens will air on Amazon at some point this year, starring David Tennant and Michael Sheen. The audiobook by Terry Pratchett and Neil Gaiman is queued up on my Libby app, ready to listen to in anticipation.
The Witcher, based on a book series by Andrzej Sapkowski which begins with Blood of Elves, and a video game I guess, will probably be released this year on Netflix. I have not read this series or played the video games, so can't attest to its greatness, but I've heard lots of excitement from fans.
How about the third Kingkiller Chronicle, Doors of Stone by Patrick Rothfuss, you ask? Or The Winds of Winter by George R.R. Martin? Haha. I doubt we'll see either in 2019, but who knows. Maybe a little publishing (and writing) magic will happen.
What 2019 fantasies are you excited about?