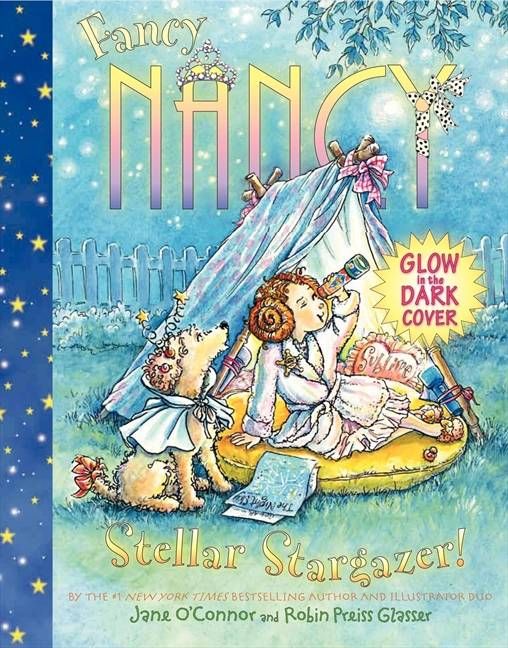 Children's
Falling Asleep to the Soft Glow of a Book
In honor of World Read Aloud Day, a story about bedtime stories.

I am a psuedo-stepmom to a wonderful five year old girl. Her dad and I are not married, but I have been in her life since she was 3, so I am now accepted as a part of the family. This past weekend, she had her first overnight visit in a newly decorated bedroom at her grandmother's house. It marked the first time that her dad put his daughter to bed since she was a year old. Watching him read her a bedtime story was the most amazing experience. He wanted so much to make her feel comfortable in a new place. It turns out that the key to his success came in the form of two glow-in-the-dark picture books featuring two of her favorite characters.
By: Farrah McDoogle and Gabe Pulliam, Illustrated by: Patrick Spaziante
This is the little one's go-to bedtime story, the one that her mom sent along with her to make the whole process go a little more smoothly. It was clear, from the time her father opened the book, that she was very familiar with the story on its pages. She corrected him when he stumbled, and she sang the song at the end for him. She loves Olivia and her imagination. I think that must be where she gets it, and I do not think that it is a coincidence that so many of her stories feature a pig. The thing that makes this book special are the textures that are used throughout. She made sure to run her hands over each of the pages. And it is supposed to glow. I did not see it, but I was assured that it does.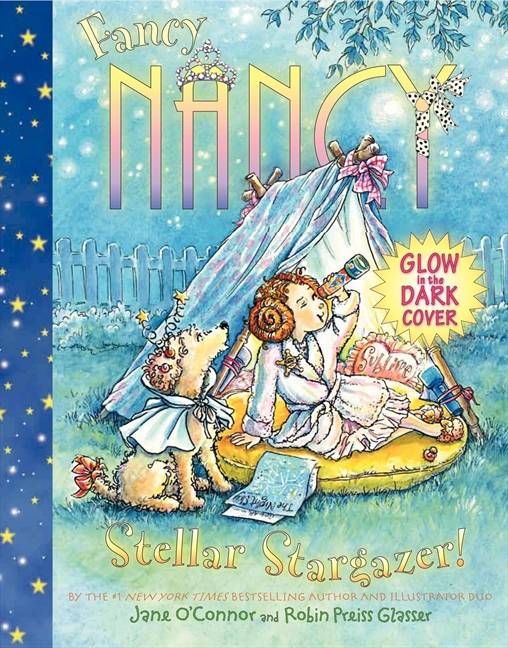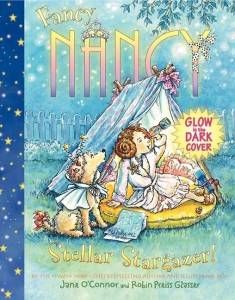 Fancy Nancy: Stellar Stargazer
by Jane O'Connor, Illustrated by Robin Preiss Glasser
This one does, without a doubt, glow. The cover says so. This was a new entry into her bedtime story rotation. It is a book that her grandmother got for her at a book signing with the author and illustrator, and it even had her name in it. This, of course, elevates its stature above almost all of her other books (note that I said "almost" – nothing beats Olivia Says Good Night). The books in this series fool the reader into thinking they are light-hearted stories about playing dress-up, but they are actually quite educational. In addition to the vocabulary lessons embedded throughout the stories ("That's fancy for…"), this book did a lot to teach about the moon and stars, and it did so with a fair degree of accuracy. The little one was tracing constellations out on the ceiling before the book was done.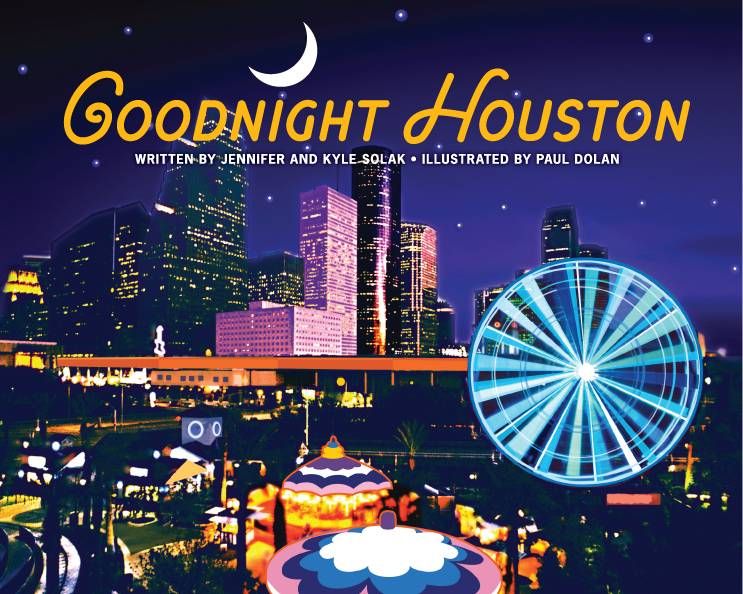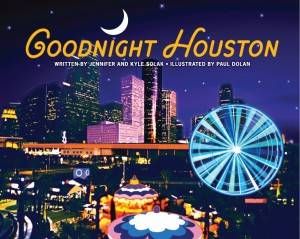 After one more Olivia book (an old favorite), she decided that she was ready to try sleeping, but only if someone would sit with her for a little longer. I went out, grabbed my Nook, and sat down on the floor beside her bed. She tried reading a few words over my shoulder, then became quiet. I read a few chapters of a new book before I realized that she had fallen asleep in the glow of my e-reader. She did wake up once during the night, and she was a little afraid. This time, it was my turn to read her a story. We chose a book by local authors, one that is very specific to our area, called Goodnight Houston. I hoped the familiar images would help to calm her down. It seemed to work. She drifted off again, and she did not wake up until the alarm went off a couple of hours later.
These visits are going to be a regular thing, and I foresee a lot of bedtime stories in my future. I would love to hear your suggestions for the books that help your little one fall asleep.