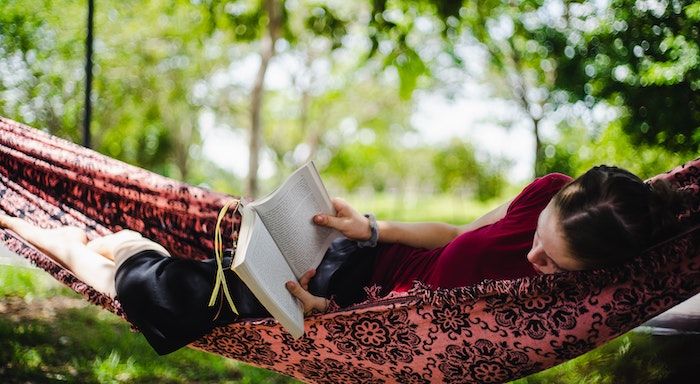 This content contains affiliate links. When you buy through these links, we may earn an affiliate commission.
Is the scent of pumpkin spice hitting the air near you yet? If not, it should be soon as the Northern Hemisphere begins to make its way toward autumn. Along with changing leaves, cozy sweaters, and crisp air, fall makes for the perfect season to curl up with a hot beverage and a YA paperback book. We're in for a wealth of incredible fall 2021 YA paperbacks, too.
Find below a roundup of some of the most exciting YA paperbacks hitting shelves this spring. Because publication dates can shift — and many have because of COVID-19 — these are as current as can be expected. Some of these books are paperback originals, meaning they'll only ever release in paperback, while others are first releases in paperback of books that have already been published in hardcover. I've stuck to first books in a series only, so know there are additional paperback releases of series books that are not the start of those series. First titles in a series are marked with a *.
You'll find something of every genre in this roundup, making your fall 2021 YA paperbacks a wealth of choices. Descriptions for the titles below come from Amazon because much as I wish I'd read all of them, I have not. This is one of the rare times I do that, if only because of how lengthy the list is. Note: you may need to toggle your view when you click the link to access the paperback edition.
Fall 2021 YA Paperbacks
October
5
12
19
26
November
2
9
16
30
December
7
14
21
28
---
Not enough YA options for you here? Then head over to these fabulous lists, including YA books about cults, YA books about parallel universes, and #OwnVoices YA Black history books.