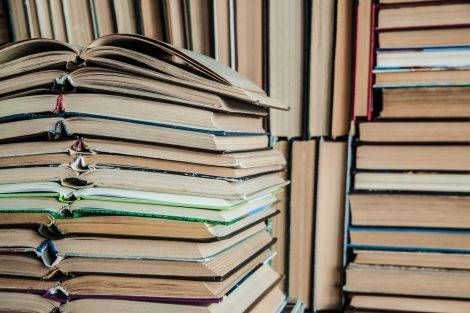 Lists
Exactly As Advertised: Books That Wonderfully Meet Expectations
This content contains affiliate links. When you buy through these links, we may earn an affiliate commission.
While we at the Riot take some time off to rest and catch up on our reading, we're re-running some of our favorite posts from the last several months. Enjoy our highlight reel, and we'll be back with new stuff on Tuesday, January 3rd.
This post originally ran August 11, 2016.
---
Okay, so it's Wednesday. I mean, it's a real Wednesday, you know? And you're just getting home, but you've finished your book and need something else to deal with Wednesdayness of life. So you scroll through your reader, check out some blurbs and choose something that seems like exactly what you need for this moment. But then you start reading… it's nothing like what you wanted– it might even be good on a productive Thursday read, or even something you'd be willing to try on a freewheeling Friday, but not today! Today I wanted pirates and fierce women engaged in various hilarious hijinx and pratfalls for my reading pleasure (or… you know, something else totally serious…. picked that example at complete random, and it has nothing to do with my own totally mature preferences)!
Most of the time, it's amazing to have our expectations broken and stretched and turned inside out when we read a book- that's why so many of us fell in love with it to begin with. But sometimes we want exactly what we ordered because we know that that's what we need to apply to life.
So here it is, books that won't disappoint you, books that are exactly what you bargained for:
If you're looking for swashbuckling adventure, go for…
Steal the Sky by Megan O'Keefe
This wonderfully fast paced tale by Megan O'Keefe is exactly what you want if what you're looking for is a rip-roaring tale with a witty, winking hero and his trusty sidekick, who operate by their own code (you know, the kind that are "more like guidelines") and are always running into trouble whether they seem to want to or not. There are pirates and conmen and schemes aplenty. Our two main characters run into a series of murders and a wider plot that bodes ill for their city, and somewhat more personally, for them. Inadvertently caught up in power games they'd have done better to stay far away from, they stumble through it laughing and fighting and kicking as much butt as you'd desire. If you love Errol Flynn movies, if you loved Lies of Locke Lamora like it deserves to be loved, you'll love this book. Bonus points if you're a steampunk fan, but if not, it's all so much scenery for the swashbuckling. And what's more: there's more of this to come.
If you're looking for a thought experiment to follow through to the end…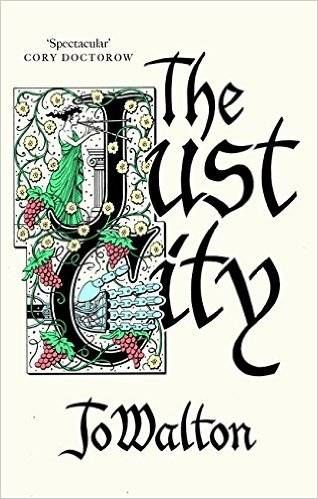 The Just City by Jo Walton
I love this three part Thessaly series (the third book of which is due out soon!). It is a huge thought experiment that spends it's time following through the increasingly wide-reaching consequences of the question: "What if someone magically set up Plato's Republic, in real life?" And especially what if that someone were a Greek goddess and a bunch of true believers from across time and space, who quite earnestly wanted to do the thing right with all the utopian belief in their power…. And then we're reminded what the road to Hell is paved with. It's about hubris, of course, as all good Greek stories are. But it's also about love and people being people, no matter how great the ideas they believe in are. If you really want to think things through with a good logic puzzle and plenty of mental rabbit holes to run down, this is your book.
If you're looking to escape deeply into another world…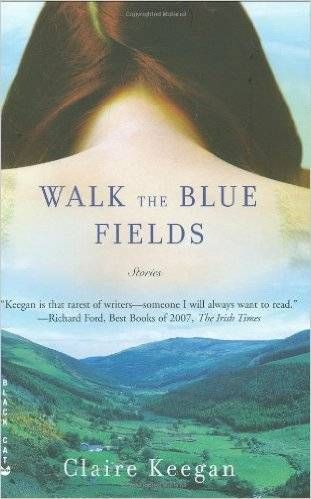 Walk the Blue Fields by Claire Keegan
You thought I was going high fantasy there, didn't you? But there are other ways to evoke a world rather than the standard tools of fantasy epics, and Keegan employs them with deft agility and exquisite sensibility. The world that she evokes is rural Ireland of the slight past, with a cast of characters that manage to make us feel like we could join the village of these people without very much trouble, indeed like we're already there. From a priest struggling with developments he never expected, to a representative of Ireland's continuing and sad history of constant emigration, Keegan drenches us in dew, regret and bitterness. But she also shows us the transcendence to be found in the deep knowledge of a place and a life that you're almost forced to find meaning in, since this is where you are and where you'll always be.
If you're looking for a dark way to spend the evening…
Sharp Objects, by Gillian Flynn
This is exactly as messed up as you think it is- maybe even more so. I mean, if you're considering this, chances are that you've read Gone Girl, and chances are you know if Flynn is your bag or not. I can only say that this one stayed with me longer than Gone Girl– for similar reasons, just better done. I have always admired Flynn's commitment to her shades of grey female characters and her position that female protagonists can be just as messy as male ones, and this is definitely her most disturbing of the three fully fleshed out novels she's given us. If you're in the mood for some twisted, absorbing horror, here it is, in spades.
If you're looking for a mood of a book…
Last Night: Stories, James Salter
Although this is a collection of short stories, it's one of the most consistently continuous moods I've read in any book. Salter's stories take place under the soft light of bedside lamps in the late evening, when everything is quiet outside, when vague noises and hints of laughs and whispers can be heard from a half-open window. Someone's always got a half-drunk glass of scotch on the table, the bed seems always twisted in a lazy post-coital mess. Although it is set in the early 2000s, the mood could not be more mid-century, full of empty marriages and suburban ennui, idle fantasies and adulterous longing, and everything hidden, muted, under the carpet. You'll know exactly where you are from the first page, and you'll be able to settle in to watch so many last nights slip by in one continuous, strangely absorbing montage.
If you're looking for romance, I suggest…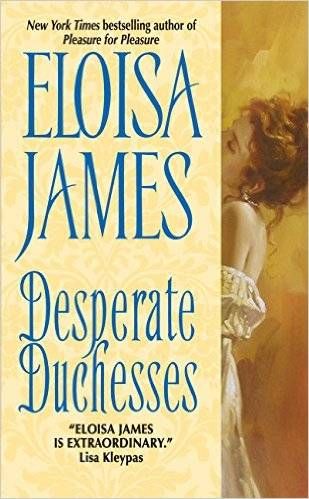 Desperate Duchesses Desperate Duchesses series
God there are a lot of romances that don't always come across as romantice, aren't there? So that's why I had this. This was my go-to for awhile for indulgent romances. I really appreciated James' often light-hearted tone and relentless wit. She loves putting her characters in uncomfortable situations and seeing what happens- sometimes for the sake of hilarity, sometimes to prove their character, but I usually found it pretty absorbing when I read it. It also definitely focuses on the women, as advertised in the title- and even makes a point of emphasizing female friendships sometimes at the expense of more lead dude screen time. Rest assured, you'll get your expected meet-cutes and romantic moments and change and happily-ever-afters, etc. Some entries in the series are stronger than others, but overall, if you're looking for a reliably romantic and fun way to pass an afternoon, I'd consistently suggest this.
If you're looking to relax safely in an author's hands…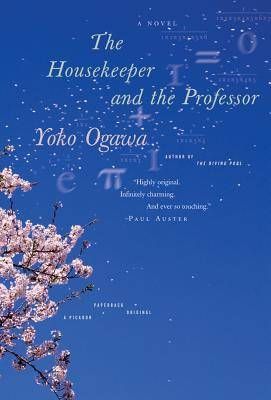 The Housekeeper and the Professor by Yoko Ogawa
I can't recommend better than The Housekeeper and The Professor. When I reviewed this last year, I was so impressed with it that my only criticism was, essentially how perfect it was. For real. That's all I had. Ogawa's tale of a math professor who can only remember the last 80 minutes and the housekeeper who cares for him is exquisitely crafted from start to finish by an author whose every choice of word, sentence structure and character trait feels intentional and well-planned. Her light touch and controlled tone somehow makes the quiet pain of her characters all the more touching, her spare prose mimics their seemingly bare worlds, and her occasional breaks of emotion show that soft does not mean empty. From beginning to end, I couldn't have felt in better hands- Ogawa respected these characters and I knew that she would take care of them, and take care of the readers granted the privilege of looking in on their world. You'll never have to worry about spending time in Ogawa's world. If this tale appeals to you at all, you'll get what you came for, even if her skill means that the spell she weaves is such that might not realize how she did it until much later.
If you want to wallow in memories…
The Garden of Evening Mists, Tan Twan Eng
This book is stock full of them. And as we know, reaching back into the memory banks is a risky proposition. But if you're willing to risk it, you might have something in common with this main character. This book centers around an elderly lady in 1980s Malaysia, an accomplished member of the "Anglicanized" elite who is coming to the end of an illustrious judicial career. The beginning of the book follows her as she seeks out a master gardener, Aritomo, who she hopes to convince to build her a garden in memory of her sister, her sister who died in the war, who loved Japanese gardens. Because Yun Ling wasn't always a confident member of the elite. Aritomo will not build the garden for her- but he will teach her. As the novel goes on and Yun Ling learns more and more under Aritomo, memories start to unsurprisingly surface. We flash back and forth between her prickly, secretive, enigmatic present personality and her dramatic, tragic wartime past that explains how she got this way. A fascinating character study (with a bonus slowly unraveling mystery!) that shows the power of memory- for better or for worse.
….And there are lots more I could suggest, but we'll start there. Perhaps, next time, I'll do history and realistic fiction and YA and epic fantasy, but if I keep going we'll be here all day, and you've all got some reading to do. Enjoy!