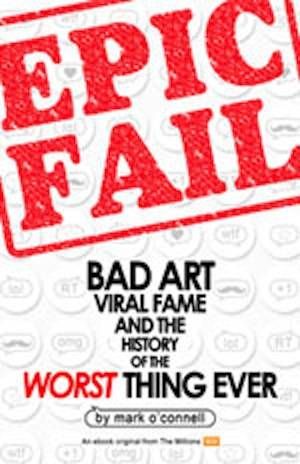 Fiction
Everything's Coming Up EBooks: 5 Great Digital-Only Reads
In the run-up to publishing our book Start Here, we at Riot Central started paying extra attention when our favorite writers and publications decided to go the digital-only route with new work. Here are five ebooks/digital shorts we're particularly fond of.
Don't Eat Cat by Jess Walter (Byliner)
If you've only just discovered Jess Walter with his latest novel Beautiful Ruins, which was widely recognized as one of the best books of 2012, you're in for a look at the guy in a totally different light. Rioter Greg calls him "a novelist who is constantly evolving," and if this ebook, in which you don't have to be dead to be a zombie, is any indication, Greg couldn't be more right. Originally published by The Byliner–please tell me you know The Byliner, awesome source of longform journalism–this one's now available in a variety of e-formats.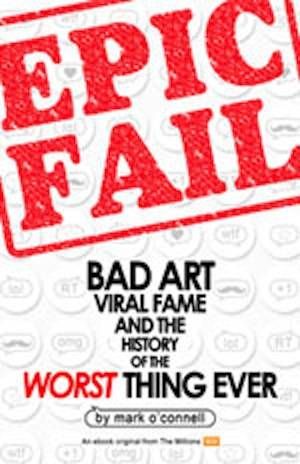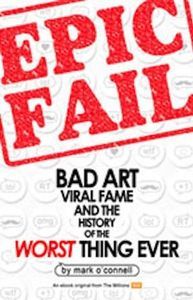 Epic Fail: Bad Art, Viral Fame, and the History of the Worst Thing Ever by Mark O'Connell (The Millions)
The interweb so loves a good trainwreck, be it the latest "Friday"/ "Call Me Maybe"/ "Gangnam Style" so-bad-it's-good song, or a work of art ruined by a well-meaning woman who was really just trying to restore that painting of Jesus, she swears, or the latest in the neverending line of Terrible Ideas We Had When We Were Drunk videos. Who can resist an Epic Fail? In this ebook from fellow literary site The Millions, critic Mark O'Connell dives into the sociocultural history of our obsession with awfulness and examines the "essential ingredients that render a ridiculous failure sublime." If you like your vapic cultural consumption with a side of highbrow analysis, this one's for you.
The Getaway Car by Ann Patchett (Byliner)
Ann Patchett is making a whole new career out of being the Patron Saint of Indie Bookstores, but let's not forget that she's also a pretty kickass writer. The Getaway Car is billed as "a practical memoir about writing and life," and in my experience, it is just that. Patchett offers tips for busting writer's block (essentially: put your ass in a chair and write something, anything), working out plot issues, and dealing with the general insanity of the writing life. This one's funny and heartfelt and will make you love Patchett more than you already do. Another great Byliner Original that's now available everywhere.
How a Book is Born: The Making of The Art of Fielding by Keith Gessen (Vanity Fair)
The publishing world was describing Chad Harbach's 2011 debut novel The Art of Fielding as a blockbuster months before it was ever published–Harbach's editor Michae Pietsch said as much during the Editor's Buzz presentation at Book Expo America a full four months before the publication date–so it was really no surprise when the book became a bestseller. Shortly after its publication, Vanity Fair published an essay by Keith Gessen (who co-founded literary magazine n+1 with Harbach) exploring what it takes to make a bestseller these days, and how, exactly, a debut novel that was a decade in the making earned a $650,000 advanced. This ebook expands on that essay. Fellow Rioter Kit calls it "super fascinating and educational."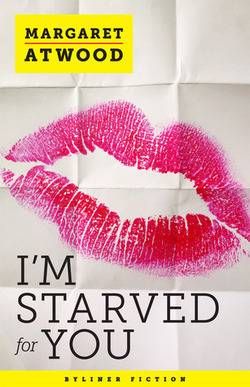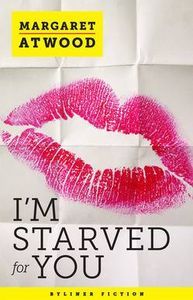 Positron by Margaret Atwood (Byliner)
It is a truth universally acknowledged that Margaret Atwood is a badass when it comes to exemplifying how authors who have had major success in traditional publishing can experiment and adapt to new technology and the changing landscape it brings with it. One straight-to-ebook project wasn't enough for her, so she made like Dickens and created a serial. The first installment–Atwood calls them episodes–of Positron is called "I'm Starved For You." I don't know about you, but I want to read it from the author-title combo alone.
What other awesome digital-only reads do you love?