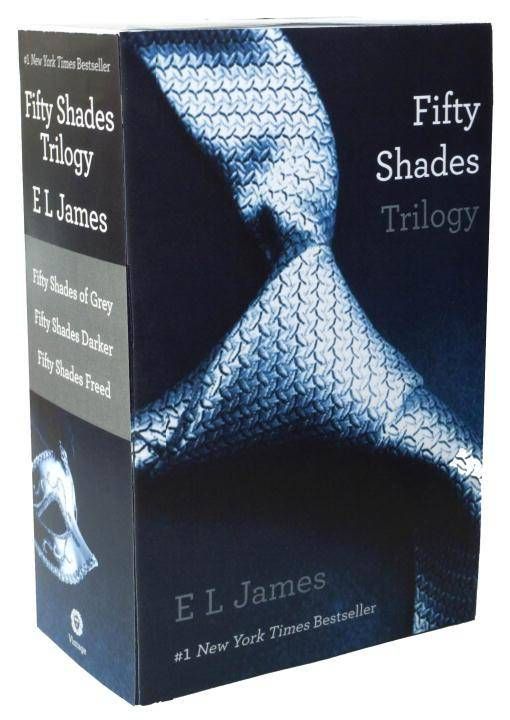 Humor
E.L. James to Publish Writing Guide: A GIF Reponse
In today's episode of Things That Are Too Horrifying To Respond To With Words Like a Normal Person, Fifty Shades of Grey author E.L. James will be publishing a writing guide. A guide…to writing. A writing guide. A…I'll stop. Let's just move on to the GIFs, using Fox News' article to guide us (because if you're gonna talk about ridiculous, go all the way):
The next book from E L James will be a how-to guide on one of life's most enduring passions: writing.
via GIPHY
via GIPHY
Vintage Books announced Monday that James has collaborated with the publisher on "Fifty Shades of Grey: Inner Goddess (A Journal)."
via GIPHY
It combines professional advice from the million-selling author and lined pages for readers to set down their own ideas, or "inner goddess."
via GIPHY
But will readers really want to learn how to write from the author of "Fifty Shades of Grey"?
via GIPHY
Sure, James' erotic trilogy has sold more than 70 million copies worldwide, but according to most reviews of the series, James may not exactly be an expert on how to write.
via GIPHY
In Aug. 2011, the Tribune Express' book reviewer, Norman Ansari, had few kind things to say about James' writing chops. "'Fifty Shades of Grey' is poorly written, and that too to a surprising degree. Twice, I stopped reading to check if I had been duped in my purchase or whether I was reading an authentic eBook," he wrote. Similarly, The New York Times' Sunday Review writer wrote back in May that "James writes like a Brontë devoid of talent."
via GIPHY
So will her fans trust the "Fifty Shades" author to teach them how to write? Apparently Vintage — who also published James' other novels — thinks so.
via GIPHY
Vintage says the journal will have a soft leather cover, "bonded." The "Inner Goddess" journal will be published May 1.
via GIPHY