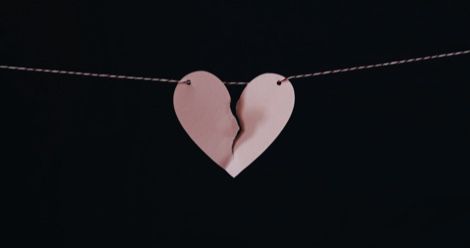 This content contains affiliate links. When you buy through these links, we may earn an affiliate commission.
Doomed love stories fit nicely within the frame of my perpetually irritated mind. They shouldn't. But sometimes happily-ever-after feels too gilded and garish. "Will you marry me?"
Why?
Romance leaves me feeling dissatisfied. After the first hook-up and stylized sex scene I'm ready for the book to either end, or take a dramatic turn. A death or a misunderstanding that's left unresolved would brighten my mood. Please don't say I love you! I am often heard bemoaning as I near the end of a romance. I hate the words: I love you. They seem so final. I love: YOU! Now everything's going to be all happy and gooey. My favorite part of a historical romance is the conflict. After the resolution I'm done.
Lately, I've been in the mood for romance, but I want it to end in despair and tragedy. I want to read a romance, and I want it to be hard. I want there to be an "I love you" with an ellipsis. Give me sorrow. Give me tribulation. Give me unrequited love!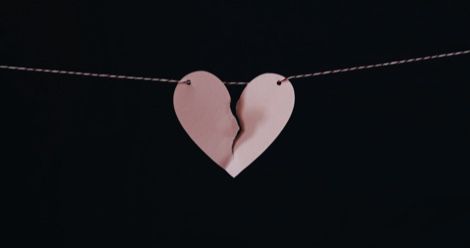 An Obsession
My obsession started in high school with historical romances by authors like Mary Jo Putney. These books were pure escapism with their crazy unrealistic sex scenes, and their Drama. So, so much drama! And I loved the idea of love in peril. In those old paperback romances there was always danger and distress. The synopsis might have read something like:
Bitter, rich, and handsome Lucas lives alone in his sprawling dark mansion planning revenge against the man who destroyed his life, and stole the only woman he'd ever loved. As the wedding day nears, will he be able to stop the nuptials, and rescue the bride before she is lost to him forever?
All she wanted was to protect the man she loved. Now she is walking down the aisle to marry his mortal enemy. How will she live without Lucas? And how dangerous is the man who awaits her at the end of the aisle?
It didn't seem like love could happen if mortal danger wasn't involved.
Tragedy, and the sense of an ending
But it wasn't until I read Wuthering Heights my senior year that I found my true love in doomed love stories. Happily-ever-after was good, but love seemed so much more intense when it ended tragically. I mean, do you think Cathy and Heathcliff could have ever had a sustained and happy relationship? Absolutely not! Heathcliff was straight-up abusive, and Cathy was a little sociopathic herself. But the idea that they loved one another and said things like: "He's more myself than I am. Whatever our souls are made of, his and mine are the same." Oh, that kind of language won my young heart over. And then they didn't end up together! Holy moly—it was great! Not for Heathcliff and Cathy, but I can remember thinking for the first time: this is how you end a book!
Because tragedies have great endings! All the tragic stuff happens at the end, so the readers are left feeling nauseated when they turn the last page. I think authors like this power they hold over their audience, it's sadistic, but they're sending a message like: HA! You thought you knew what was going to happen you stupid naïve fool!
On Language
But why? Why would anyone want to read a book that's going to end poorly? Well, take a peek at the language. This is a quote from Madonna in a Fur Coat by Sabahattin Ali: "The pain of losing something precious—be it happiness or material wealth—can be forgotten over time. But our missed opportunities never leave us, and every time they come back to haunt us, we ache. Or perhaps what haunts us is that nagging thought that things might have turned out differently. Because without that thought, we would put it down to fate and accept it."
Missed opportunities—fate—pain—haunting—aching—all words that touch a part of our brain that triggers deep emotion. There are two types of emotion: surface emotion and deep emotion. Surface emotions are experienced daily and are things like happy, sad, angry. Deep emotions are things like longing, despair, regret. Tragedy triggers deep emotion. Deep emotion lives in the pit of our stomach, and emerges when we have intense experiences.
Last year I fell in love with Ayobami Adebayo's Stay With Me; about a happily married couple in Nigeria who are trying to have a baby, but are not having any success, so the husband's family decides he needs to take another wife. Things spiral from there, but in the midst of the drama, there were words like: "If the burden is too much and stays too long, even love bends, cracks, comes close to breaking and sometimes does break. But when it's in a thousand pieces around your feet, that doesn't mean it's no longer love." Oh, love. You might win me over.
"He is wine and bread and deep in my stomach." Be still my unworthy heart! Lily King's Euphoria rekindled my fiery love for tragedy. As soon as I read the synopsis the book felt electrified. I cleared my whole schedule so I could sit on my porch and read without distraction, and man oh man did it deliver. One of the best books I've read this year, and those words: deep in my stomach; that's gripping and powerful. The stomach is supposed to be the second brain, so anything buried in the stomach is strong stuff.
The Classics
Then there are the classic stories like Anna Karenina, Romeo and Juliet, and Love in the Time of Cholera. Their words live on in infamy:
"These violent delights have violent ends/And in their triumph die, like fire and powder/Which, as they kiss, consume" —Romeo and Juliet
"He stepped down, trying not to look long at her, as if she were the sun, yet he saw her, like the sun, even without looking." —Anna Karenina
"Amputees suffer pains, cramps, itches in the leg that is no longer there. That is how she felt without him, feeling his presence where he no longer was." —Love in the Time of Cholera
I'm not the only one that loves a good doomed love story. This year the Man Booker Award is turning fifty, so they decided to let the public pick the best Booker winner from the past fifty years, and give it the title Golden Man Booker. The list was narrowed down to "the Golden Five": V.S. Naipaul's In a Free State, Penelope Lively's Moon Tiger, Michael Ondaatje's The English Patient, Hilary Mantel's Wolf Hall, and George Saunders's Lincoln in the Bardo. Two of the five books—Moon Tiger and The English Patient—were tragic love stories, and the English Patient won. In case you didn't know: the English Patient is very tragic and very doomed (I personally would have picked Moon Tiger, but either way…)
"I believe this. When we meet those we fall in love with, there is an aspect of our spirit that is historian, a bit of a pedant who reminisces or remembers a meeting when the other has passed by innocently…but all parts of the body must be ready for the other, all atoms must jump in one direction for desire to occur." —The English Patient
atonement
One of my favorite tragedies is Atonement by Ian McEwan:
"…falling in love could be achieved in a single word—a glance."
"A story was a form of telepathy. By means of inking symbols onto a page, she was able to send thoughts and feelings from her mind to her reader's. It was a magical process, so commonplace that no one stopped to wonder at it."
"Find you, love you, marry you, and live without shame."
"Wasn't writing a kind of soaring, an achievable form of flight, of fancy, of the imagination?"
Atonement is a slim book, but it collects so much feeling and human complication within its binding that you're turning the last page feeling totally bereft. I like that intense feeling at the end of a good book. It solidifies its place deep in my stomach where it stays safely nuzzled against my heart.
Atonement, Love in the Time of Cholera, Anna Karenina, Wuthering Heights, Stay With Me, Moon Tiger, Never Let Me Go, The Pursuit of Love, and Euphoria are a few of my favorite books. I love these books for their language their endings. I love these books for making me feel deeply.
If you possess a strong stomach, and don't mind shedding some tears, don't be afraid to read a tragedy; you might find an emotion buried deep within you that you didn't know was there before.