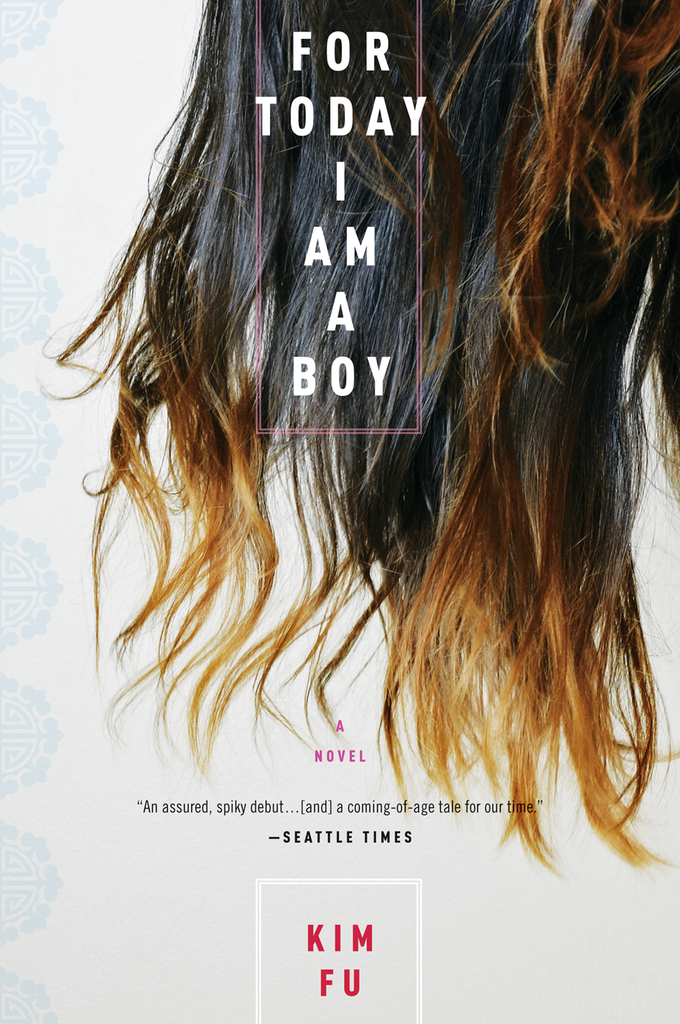 A few weeks ago at the giant Disney expo, D23, a lot of new and exciting announcements were made regarding Disney films, parks, and other entertainment. And by a lot, I mean THERE IS A STAR WARS LAND COMING TO DISNEYLAND AND WALT DISNEY WORLD! I can't wait to chow down on a Chewie Churro while waiting in line to ride a speeder bike with Leia. It's gonna be amazing. But while we wait years and years for the new land to be built, we can pass the time reading comics Disney has released based on classic attractions and characters, like Big Thunder Mountain and Figment.
What's that? You didn't know there was a Big Thunder Mountain Railroad comic? I know, me either. During the Disney Kingdoms (the name of the comic line, published by Marvel, of course) panel at the D23 expo, they announced the previously released Big Thunder and Figment mini-series would be collected into deluxe hardback editions, and a new series would come out this fall with Figment and Dreamfinder, which would pick up the story where the last series ended.
Disney. Come on. That's it? That's barely worth a press release, much less a whole panel at your biggest convention. The Disney Kingdoms comic line is supposed expand the Disney parks world! You can do better than that. In fact, I can do better than that.
*Disney announcer voice* LADIES AND GENTLEMEN, BOYS AND GIRLS. PANELS AND CHRISTINE HOXMEIER ARE PROUD TO PRESENT THIS LIST OF DISNEY ATTRACTIONS AND LANDS THAT SHOULD BE A COMIC BOOK
1. The Haunted Mansion

This could go one of two ways—a fun and teeny bit scary all-ages story, or a super creepy, frightening, yet oddly playful book. Either way, I think Scott Snyder should write, with Rob Guillory on art. Snyder used to work at Walt Disney World, so this would be a great return to the time he almost became a Disney Prince, and a way to channel some of his unsettling story ideas into a more family oriented book his kids could read. Guillory's work on
CHEW
showcases his ability to mix the creepy and gross with a lightness and humor, which is reminiscent of Marc Davis' original concept art for the ride, and I think would be a perfect fit for the 999 ghosts who call the Haunted Mansion home.
2. Main Street, USA

The only person for this comic is Kate Beaton. "Christine, Kate Beaton is Canadian." Shhhhhhhh, we won't tell Walt. Picture Kate Beaton's comics from her visits home, crossed with her historical work.
IT'S PERFECT
. Just imagining Beaton taking on the singing barbershop quartet, the Dapper Dan's, makes me furious this comic isn't real.
3. Space Mountain
How is there a mountain in space? Where did it come from? How did we find it? What is its purpose? How do we conquer it? Should we conquer the Mountain of Space? These questions and more (HOW IS THERE A MOUNTAIN IN SPACE?) are a few I imagine G. Willow Wilson could address in a fantasy/SciFi story. I'm currently in love with the retro style and color work of Elsa Charretier on Infinite Loop, and I'd be interested to see her take on futuristic space. I mean, who said space has to be disorienting darkness? "The Space Mountain ride, Christine." Well, I am the one imagineering a Space Mountain comic, so it can be as stylized and colorful as I want.
4. It's A Small World
In a perfect world, Mary Blair and Rolly Crump, the creators of the original ride for the 1964 New York World's Fair, would be the creative team behind this comic. But my beloved Mary Blair passed away many years ago, and Rolly Crump is retired and 85 now, so the best we could hope for is a Crump designed variant cover (which would be GREAT). So, in my less-than-perfect but still awesome imaginary world, I'd really like Gene Luen Yang and Erica Henderson to team up and make up a colorful, playful, all-ages comic about a group of children from around the world. It would a comic full of laughter, and full of tears. Stories filled with hope, and with fears. There would be so much that the children shared, that we as readers would all become aware, it is a small world, after all.
5. The Enchanted Tiki Room
Let us take a moment and imagine the tiki gods Skottie Young could draw. *high pitched squeal* They would be so cute! There is a lot Skottie Young could explore here, like what kind of role do the tiki gods have within the room? We could learn how it became enchanted! How did José find this enchanted room and become the guardian of the place where the birds sing words and flowers croon? I know for a fact I am not the only one who has spent many hours pondering the back story of the Enchanted Tiki Room. This would sell out immediately and Young could do five different variants for each issue and I would buy them all.
Other random comics I would love to see from the Disney Kingdoms line:
Oswald the Lucky Rabbit by Chip Zdarsky. I honestly don't know why this hasn't happened yet.
The Wonderful World of Color. This is where different colorists could take a two page spread of whatever product or movie or event Disney is hardcore promoting that month and they put their own spin on it.
Tunnels. Ed Brubaker and Sean Phillips explore the literal underbelly of the Magic Kingdom in a series set in the tunnels underneath Walt Disney World.
I would also like to see a one-shot comic where all the Avengers go to Disneyland for a fun day off, mostly so I can see Steve Rogers wearing mouse ears. Feel free to leave your personal Disney comic fantasy in the comments, and we can wish upon a star for them together.