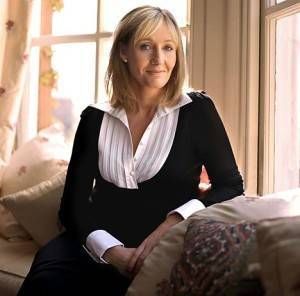 News
Dear J.K. Rowling: Give Us Harry Potter Prequels
This content contains affiliate links. When you buy through these links, we may earn an affiliate commission.
J.K. Rowling dropped by TODAY to again squash our hopes and dreams regarding another Harry Potter book. OR DID SHE?

Saying "I'm afraid I haven't been writing the next Harry Potter," Rowling nevertheless did add the frustrating, hope-giving, news-making statement of "I'm not going to say I definitely won't."
The fevered glimpse of an oasis to the parched Potterhead.
While she did say "I don't think [Harry Potter 8] is going to happen," for many fans of the record-breaking, world-uniting series (hyperbolic? I think not), that is not what they want anyway. What has been the heralding cry of many a fan?
Prequels! Prequels, prequels, prequels! Give us backstory or give us death. What did the Marauders do in Herbology? Was Bellatrix at all a decent person before falling under Voldemort's influence/going to a madness-inducing wizard prison for more than a decade? How cute were Arthur and Molly as teenagers? Very, very cute? Probably. These are questions that need answering, Rowling.
In the mean time, you can of course read Rowling's post-Potter work: The Casual Vacancy, The Cuckoo's Calling, or the recently-published Cormoran Strike follow-up, The Silkworm, and she is also writing the script for the upcoming film version of Fantastic Beasts and Where to Find Them, so do not despair, Potter fans. The dream is alive.
____________________
Book Riot Live is coming! Join us for a two-day event full of books, authors, and an all around good time.