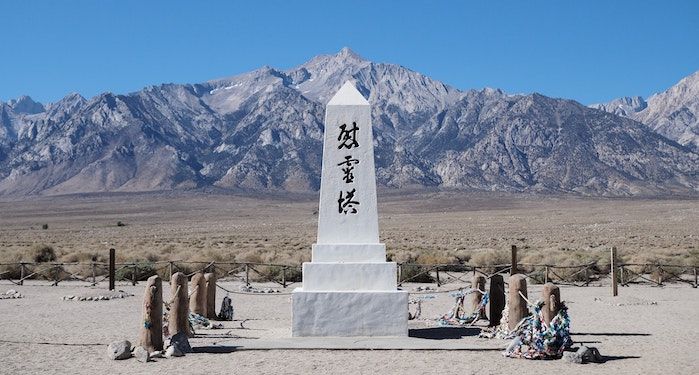 Lists
11 Books About the Incarceration of Japanese Americans During World War II
This content contains affiliate links. When you buy through these links, we may earn an affiliate commission.
On this day, February 19, Japanese Americans observe the Day of Remembrance, which marks the anniversary of the signing of Executive Order 9066. This order, which was signed by President Franklin D. Roosevelt in 1942, prompted the forced relocation and incarceration of over 100,000 people of Japanese ancestry during World War II. Even as a Japanese American myself, I find that it's only been in the past few years that I've really started to learn about this piece of U.S. history, which I remember was often reduced to just one or two sentences in my school textbooks. But instead of shamefully glossing over and being in danger of forgetting about horrific events like these, it is critical to actually learn about and contend with them. Here are 11 books about the incarceration of Japanese Americans that I hope can help spread more awareness and empathy.
---
Be sure to also check out this list of children's books for more about Japanese experiences during World War II.
Though the incarceration of Japanese Americans during World War II is an event from the past, issues of racism and injustice of all forms continue to permeate our society and harm many communities. While today is a reminder of this specific injustice committed against Japanese Americans by the U.S. government, I hope that reading and learning about it allows for a more empathetic and accepting world as a whole.