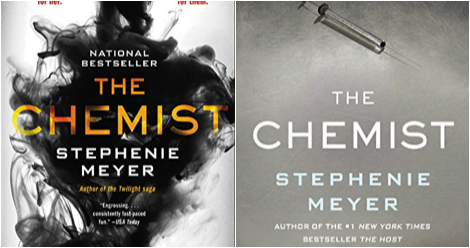 Cover Face-Off: THE CHEMIST by Stephenie Meyer
This post contains affiliate links. When you buy through these links, Book Riot may earn a commission.
Welcome to another edition of… Cover Face-Off! This time in the ring, we have the paperback vs. hardcover editions of Stephenie Meyer's The Chemist.
Meyer's name is forever associated with Twilight's black cover with a central image of a bright red apple cupped in pale, pale hands, a cover that stayed the same for both hardcover and print. For The Chemist, though, the covers got switched up in a major way for the paperback release. You know what that means… two covers, one ring, and only one may emerge the victor!
The original hardcover is grey with white and light blue lettering, referencing Meyer as the author of The Host without any other additional text. A syringe is the sole image against the grey background, giving a clinical vibe: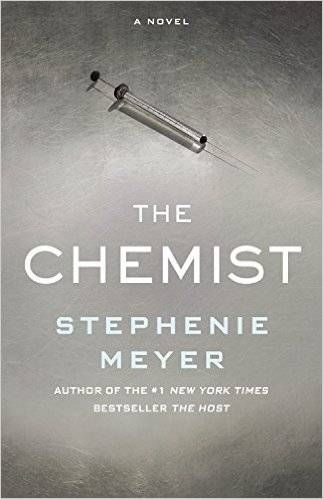 The soon-to-be-released paperback edition (coming July 11th, 2017) is a pretty massive change, swapping out the grey background for white, with striking yellow-orange lettering. A giant cloud of black smoke takes up most of the space at the center of the cover, and a few taglines have been added in red lettering. Meyer is noted as the author of Twilight this time. This cover has a much more sinister, dangerous vibe:
So, readers, tell us–which cover do you prefer? [polldaddy poll=9782420]
Save
Save
Save
Save