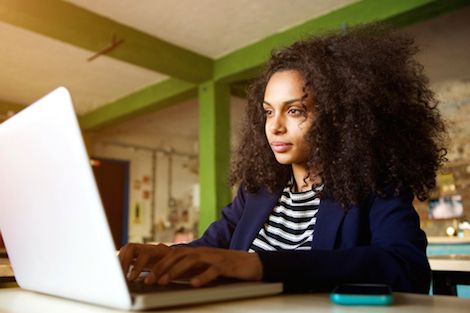 Lists
94 Contemp Black Women/Femme/NB Authors You Can Monetarily Support
This content contains affiliate links. When you buy through these links, we may earn an affiliate commission.
Tuesday night, many of us were biting our nails and waiting for the exit polls from Alabama to come through. We wanted to see justice win out. We wanted to see people not vote for Roy Moore. Yes, we wanted Doug Jones to win, but we especially wanted to see Moore lose. And we wanted to see women being believed when they discussed being harassed and assaulted when they were teenagers. And you know who showed up? Black voters. Black voters overwhelmingly voted for Doug Jones, and according to the Washington Post, Black women showed up most of all.
This is only surprising to people who haven't been paying attention. Because Black women have been doing a lot of work. They do a lot of labor. We don't listen to Black women as often as we should. And with what happened in Alabama, we saw an upswell of Twitter responses and think pieces about how great they are. Reductress put it pretty well, though, with their headline from December 13: "White Women Thank Themselves for Thanking Black Women Today."
The best response I saw to this swell of white liberal guilt acknowledging the Black labor was to show that support monetarily. There are great companies like Safety Pin Box that do important education work, and you can donate to Black women's political campaigns in your state. But another thing you can do is support Black women's writing, and to that end, we've put together a reading list. Specifically, this reading list is comprised of contemporary authors, who can hopefully benefit from the royalties of these books. Please consider buying some books by these contemporary Black women, femmes, and non-binary writers! (All synopses are taken/adapted from Amazon due to sheer volume.)
fiction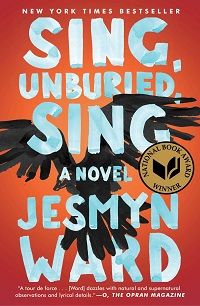 Sing, Unburied, Sing by Jesmyn Ward
In Jesmyn Ward's first novel since her National Book Award-winning Salvage the Bones, this singular American writer brings the archetypal road novel into rural twenty-first-century America. An intimate portrait of a family and an epic tale of hope and struggle, Sing, Unburied, Sing journeys through Mississippi's past and present, examining the ugly truths at the heart of the American story and the power—and limitations—of family bonds.
Swing Time by Zadie Smith
Two brown girls dream of being dancers—but only one, Tracey, has talent. The other has ideas: about rhythm and time, about black bodies and black music, what constitutes a tribe, or makes a person truly free. It's a close but complicated childhood friendship that ends abruptly in their early twenties, never to be revisited, but never quite forgotten, either.
Falling in Love with Hominids by Nalo Hopkinson
Nalo Hopkinson (Brown Girl in the Ring, The Salt Roads, Sister Mine) is an internationally-beloved storyteller. Hailed by the Los Angeles Times as having "an imagination that most of us would kill for," her Afro-Caribbean, Canadian, and American influences shine in truly unique stories that are filled with striking imagery, unlikely beauty, and delightful strangeness. In this long-awaited collection, Hopkinson continues to expand the boundaries of culture and imagination. Whether she is retelling The Tempest as a new Caribbean myth, filling a shopping mall with unfulfilled ghosts, or herding chickens that occasionally breathe fire, Hopkinson continues to create bold fiction that transcends boundaries and borders.
God Help the Child by Toni Morrison
Spare and unsparing, God Help the Child—the first novel by Toni Morrison to be set in our current moment—weaves a tale about the way the sufferings of childhood can shape, and misshape, the life of the adult. At the center: a young woman who calls herself Bride, whose stunning blue-black skin is only one element of her beauty, her boldness and confidence, her success in life, but which caused her light-skinned mother to deny her even the simplest forms of love. There is Booker, the man Bride loves, and loses to anger. Rain, the mysterious white child with whom she crosses paths. And finally, Bride's mother herself, Sweetness, who takes a lifetime to come to understand that "what you do to children matters. And they might never forget."
See Now Then by Jamaica Kincaid
In See Now Then, a marriage is revealed in all its joys and agonies. This piercing examination of the manifold ways in which the passing of time operates on the human consciousness unfolds gracefully, and Kincaid inhabits each of her characters―a mother, a father, and their two children, living in a small village in New England―as they move, in their own minds, between the present, the past, and the future: for, as she writes, "the present will be now then and the past is now then and the future will be a now then." Her characters, constrained by the world, despair in their domestic situations. But their minds wander, trying to make linear sense of what is, in fact, nonlinear. See Now Then is Kincaid's attempt to make clear what is unclear, and to make unclear what we assumed was clear: that is, the beginning, the middle, and the end.
Homegoing by Yaa Gyasi
The unforgettable New York Times bestseller begins with the story of two half-sisters, separated by forces beyond their control: one sold into slavery, the other married to a British slaver. Written with tremendous sweep and power, Homegoing traces the generations of family who follow, as their destinies lead them through two continents and three hundred years of history, each life indelibly drawn, as the legacy of slavery is fully revealed in light of the present day.
What We Lose by Zinzi Clemmons
Raised in Pennsylvania, Thandi views the world of her mother's childhood in Johannesburg as both impossibly distant and ever present. She is an outsider wherever she goes, caught between being black and white, American and not. She tries to connect these dislocated pieces of her life, and as her mother succumbs to cancer, Thandi searches for an anchor—someone, or something, to love. In arresting and unsettling prose, we watch Thandi's life unfold, from losing her mother and learning to live without the person who has most profoundly shaped her existence, to her own encounters with romance and unexpected motherhood. Through exquisite and emotional vignettes, Clemmons creates a stunning portrayal of what it means to choose to live, after loss. An elegiac distillation, at once intellectual and visceral, of a young woman's understanding of absence and identity that spans continents and decades, What We Lose heralds the arrival of a virtuosic new voice in fiction.
Difficult Women by Roxane Gay (who also writes nonfiction)
Difficult Women tells of hardscrabble lives, passionate loves, and quirky and vexed human connection. The women in these stories live lives of privilege and of poverty, and are in marriages both loving and haunted by past crimes or emotional blackmail. A pair of sisters have been inseparable ever since they were abducted together as children, and, grown now, must negotiate the elder sister's marriage. A woman married to a twin pretends not to realize when her husband and his brother impersonate each other. A stripper putting herself through college fends off the advances of an overzealous customer. A black engineer moves to Upper Michigan for a job and faces the malign curiosity of her colleagues and the difficulty of leaving her past behind. From a girls' fight club to a wealthy subdivision in Florida where neighbors conform, compete, and spy on each other, Gay gives voice to a chorus of unforgettable women in a scintillating collection reminiscent of Merritt Tierce, Anne Enright, and Miranda July.
Half a Yellow Sun by Chimamanda Ngozi Adichi (who also writes nonfiction)
With effortless grace, celebrated author Chimamanda Ngozi Adichie illuminates a seminal moment in modern African history: Biafra's impassioned struggle to establish an independent republic in southeastern Nigeria during the late 1960s. We experience this tumultuous decade alongside five unforgettable characters: Ugwu, a thirteen-year-old houseboy who works for Odenigbo, a university professor full of revolutionary zeal; Olanna, the professor's beautiful young mistress who has abandoned her life in Lagos for a dusty town and her lover's charm; and Richard, a shy young Englishman infatuated with Olanna's willful twin sister Kainene. Half of a Yellow Sun is a tremendously evocative novel of the promise, hope, and disappointment of the Biafran war.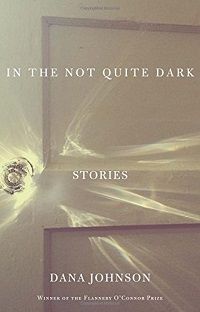 In the Not Quite Dark by Dana Johnson
A collection of bold stories set mostly in downtown Los Angeles that examine large issues—love, class, race—and how they influence and define our most intimate moments. In "The Liberace Museum," a mixed-race couple leave the South toward the destination of Vegas, crossing miles of road and history to the promised land of consumption; in "Rogues," a young man on break from college lands in his brother's Inland Empire neighborhood during a rash of unexplained robberies; in "She Deserves Everything She Gets," a woman listens to the strict advice given to her spoiled niece about going away to college, reflecting on her own experience and the night she lost her best friend; and in the collection's title story, a man setting down roots in downtown L.A. is haunted by the specter of both gentrification and a young female tourist whose body was found in the water tower of a neighboring building. With deep insight into character, intimate relationships, and the modern search for personal freedom, In the Not Quite Dark is powerful new work that feels both urgent and timeless.
I Almost Forgot About You by Terry McMillan
In I Almost Forgot About You, Dr. Georgia Young's wonderful life—great friends, family, and successful career—aren't enough to keep her from feeling stuck and restless. When she decides to make some major changes in her life, including quitting her job as an optometrist and moving house, she finds herself on a wild journey that may or may not include a second chance at love. Georgia's bravery reminds us that it's never too late to become the person you want to be, and that taking chances, with your life and your heart, are always worthwhile. Big-hearted, genuine, and universal, I Almost Forgot About You shows what can happen when you face your fears, take a chance, and open yourself up to life, love, and the possibility of a new direction. It's everything you've always loved about Terry McMillan.
Another Brooklyn by Jacqueline Woodson (who also writes nonfiction and poetry)
Running into a long-ago friend sets memory from the 1970s in motion for August, transporting her to a time and a place where friendship was everything—until it wasn't. For August and her girls, sharing confidences as they ambled through neighborhood streets, Brooklyn was a place where they believed that they were beautiful, talented, brilliant—a part of a future that belonged to them. But beneath the hopeful veneer, there was another Brooklyn, a dangerous place where grown men reached for innocent girls in dark hallways, where ghosts haunted the night, where mothers disappeared. A world where madness was just a sunset away and fathers found hope in religion. Another Brooklyn heartbreakingly illuminates the formative time when childhood gives way to adulthood—the promise and peril of growing up—and exquisitely renders a powerful, indelible, and fleeting friendship that united four young lives.
Ghost Summer by Tananarive Due
Whether weaving family life and history into dark fiction or writing speculative Afrofuturism, American Book Award winner and Essence bestselling author Tananarive Due's work is both riveting and enlightening. In her debut collection of short fiction, Due takes us to Gracetown, a small Florida town that has both literal and figurative ghost; into future scenarios that seem all too real; and provides empathetic portraits of those whose lives are touched by Otherness. Featuring an award-winning novella and fifteen stories—one of which has never been published before—Ghost Summer is sure to both haunt and delight.
The Fisher King by Paule Marshall
In 1949, Sonny-Rett Payne, a jazz pianist, fled New York for Paris to escape both his family's disapproval of his music and the racism that shadowed his career. Now, decades later, his eight-year-old grandson is brought to Payne's old Brooklyn neighborhood to attend a memorial concert in his honor. The child's visit reveals the persistent family and community rivalries that drove his grandfather into exile. The Fisher King—a moving story of jazz, love, family conflict, and artists' struggles in society—offers hope in the healing and redemptive power of one memorable boy.
The Turner House by Angela Flournoy
For over fifty years the Turners have lived on Yarrow Street. Their house has seen thirteen children get grown and gone—and some return; it has seen the arrival of grandchildren, the fall of Detroit's East Side, and the loss of a father. But when their powerful mother falls ill, the Turners are called home to decide their house's fate and to reckon with how their past haunts—and shapes—their future. The Turner House is a striking examination of the price we pay for our dreams, and the ways in which our families bring us home.
The Stone Sky by N. K. Jemisin
This is the way the world ends…for the last time.
This is the remarkable conclusion to the post-apocalyptic and highly acclaimed trilogy that began with the multi-award nominated The Fifth Season. The Moon will soon return. Whether this heralds the destruction of humankind or something worse will depend on two women. Essun has inherited the power of Alabaster Tenring. With it, she hopes to find her daughter, Nassun, and forge a world in which every orogene child can grow up safe. For Nassun, her mother's mastery of the Obelisk Gate comes too late. She has seen the evil of the world and accepted what her mother will not admit: that sometimes what is corrupt cannot be cleansed, only destroyed.
Jam on the Vine by LaShonda Katrice Barnett (who is also a playwright)
Ivoe Williams, the precocious daughter of a Muslim cook and a metalsmith from central-east Texas, first ignites her lifelong obsession with journalism when she steals a newspaper from her mother's white employer. Living in the poor, segregated quarter of Little Tunis, Ivoe immerses herself in printed matter as an escape from her dour surroundings. She earns a scholarship to the prestigious Willetson College in Austin, only to return over-qualified to the menial labor offered by her hometown's racially-biased employers. Ivoe eventually flees the Jim Crow South with her family and settles in Kansas City, where she and her former teacher and lover, Ona, found the first female-run African American newspaper, Jam! On the Vine. In the throes of the Red Summer—the 1919 outbreak of lynchings and race riots across the Midwest—Ivoe risks her freedom, and her life, to call attention to the atrocities of segregation in the American prison system.
You Know Better by Tina McElroy Ansa
As the tiny town of Mulberry, Georgia, celebrates its spring Peach Blossom Festival, things are far from peachy for three generations of Pines women. Eighteen-year-old LaShawndra, who wants nothing more out of life than to dance in a music video, has messed up again—but this time she isn't sticking around to hear about it. Not that her mother seems to care: Sandra is too busy working on her career and romancing a local minister to notice. It's LaShawndra's grandmother, Lily Paine Pines, who is out scouring the streets at midnight looking for her granddaughter. But Lily discovers she is not alone. A ghost of a well-known Mulberry pioneer is coming out of the shadows. Over the course of one weekend, these three disparate women, guided by the wisdom of three unexpected spirits, will learn to face the pain of their lives and discover that with reconciliation comes the healing they all desperately seek. You Know Better brilliantly portrays the fissures in modern African American family life to reveal the indestructible soul that bonds us all.
Drinking Coffee Elsewhere: Stories by ZZ Packer
Already an award-winning writer, ZZ Packer now shares with us her debut, Drinking Coffee Elsewhere. Her impressive range and talent are abundantly evident: Packer dazzles with her command of language, surprising and delighting us with unexpected turns and indelible images, as she takes us into the lives of characters on the periphery, unsure of where they belong. We meet a Brownie troop of black girls who are confronted with a troop of white girls; a young man who goes with his father to the Million Man March and must decides where his allegiance lies; an international group of drifters in Japan, who are starving, unable to find work; a girl in a Baltimore ghetto who has dreams of the larger world she has seen only on the screens in the television store nearby, where the Lithuanian shopkeeper holds out hope for attaining his own American Dream.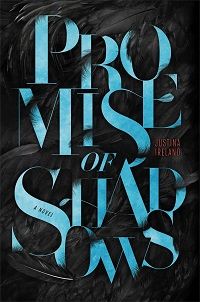 Promise of Shadows by Justina Ireland
Zephyr Mourning has never been very good at being a Harpy. She'd rather watch reality TV than learn forty-seven ways to kill a man, and she pretty much sucks at wielding magic. Zephyr was ready for a future pretending to be a normal human instead of a half-god assassin. But all that changed when her sister was murdered—and Zephyr used a forbidden dark power to save herself from the same fate. On the run from a punishment worse than death, an unexpected reunion with a childhood friend upends Zephyr's world—and not only because her old friend has grown surprisingly, extremely hot. It seems that Zephyr might just be the Nyx, a dark goddess that is prophesied to shift the power balance: for hundreds of years the half-gods have lived in fear, and Zephyr is supposed to change that. But how is she supposed to save everyone else when she can barely take care of herself?
Hollywood Homicide by Kellye Garrett
Dayna Anderson doesn't set out to solve a murder. All the semi-famous, mega-broke black actress wants is to help her parents keep their house. After witnessing a deadly hit-and-run, she figures pursuing the fifteen-grand reward isn't the craziest thing a Hollywood actress has done for some cash. But what starts as simply trying to remember a speeding car soon blossoms into a full-on investigation. As Dayna digs deeper into the victim's life, she wants more than just reward money. She's determined to find the poor woman's killer too. When she connects the accident to a notorious Hollywood crime spree, Dayna chases down leads at paparazzi hot spots, celeb homes and movie premieres. She loves every second—until someone tries to kill her. And there are no second takes in real life.
An Unkindness of Ghosts by Rivers Solomon
Aster has little to offer folks in the way of rebuttal when they call her ogre and freak. She's used to the names; she only wishes there was more truth to them. If she were truly a monster, she'd be powerful enough to tear down the walls around her until nothing remains of her world. Aster lives in the lowdeck slums of the HSS Matilda, a space vessel organized much like the antebellum South. For generations, Matilda has ferried the last of humanity to a mythical Promised Land. On its way, the ship's leaders have imposed harsh moral restrictions and deep indignities on dark-skinned sharecroppers like Aster. Embroiled in a grudge with a brutal overseer, Aster learns there may be a way to improve her lot—if she's willing to sow the seeds of civil war.
City of Saviors by Rachel Howzell Hall
After a long Labor Day weekend, seventy-three-year-old Eugene Washington is found dead in his Leimert Park home. At first blush, his death seems unremarkable—heatwave combined with food poisoning from a holiday barbecue. But something in the way Washington died doesn't make sense. LAPD Homicide Detective Elouise "Lou" Norton is called to investigate the death and learns that the only family Washington had was the 6,000-member congregation of Blessed Mission Ministries, led by Bishop Solomon Tate. But something wicked is lurking among the congregants of this church. Lou's partner, Detective Colin Taggert, thinks her focus on the congregation comes from her distrust of organized religion. But Lou is convinced that the murderer is sitting in one of those red velvet pews—and that Bishop Tate may be protecting the wolf in the flock. Lou must force the truth into the light and confront her own demons in order to save another soul before it's too late.
Silver Sparrow by Tayari Jones
Set in a middle-class neighborhood in Atlanta in the 1980s, Silver Sparrow revolves around James Witherspoon's two families—the public one and the secret one. When the daughters from each family meet and form a friendship, only one of them knows they are sisters. It is a relationship destined to explode when secrets are revealed and illusions shattered. As Jones explores the backstories of her rich yet flawed characters—the father, the two mothers, the grandmother, and the uncle—she also reveals the joy, as well as the destruction, they brought to one another's lives. At the heart of it all are the two lives at stake, and like the best writers—think Toni Morrison with The Bluest Eye—Jones portrays the fragility of these young girls with raw authenticity as they seek love, demand attention, and try to imagine themselves as women, just not as their mothers.
Here Comes the Sun by Nicole Dennis-Benn
Capturing the distinct rhythms of Jamaican life and dialect, Nicole Dennis- Benn pens a tender hymn to a world hidden among pristine beaches and the wide expanse of turquoise seas. At an opulent resort in Montego Bay, Margot hustles to send her younger sister, Thandi, to school. Taught as a girl to trade her sexuality for survival, Margot is ruthlessly determined to shield Thandi from the same fate. When plans for a new hotel threaten their village, Margot sees not only an opportunity for her own financial independence but also perhaps a chance to admit a shocking secret: her forbidden love for another woman. As they face the impending destruction of their community, each woman—fighting to balance the burdens she shoulders with the freedom she craves—must confront long-hidden scars. From a much-heralded new writer, Here Comes the Sun offers a dramatic glimpse into a vibrant, passionate world most outsiders see simply as paradise.
Boy, 9, Missing by Nic Joseph
This is a suspenseful debut that explores the ramifications of revenge, justice, and the aftermath of a terrible night in the lives of two families. It should have been just a quiet evening with friends. But Francis lost his brother that night in what was ruled a tragic accident. He's tried to move on in the last twenty-three years, even though his father certainly hasn't. Indeed, his father still blames the lone witness, Sam, the nine-year-old son of friends. Perhaps if Sam would have just said something, anything, about what happened that night, but Sam still seems unable—or unwilling—to utter a word about the accident. And now, twenty-three years later, Sam's own nine-year-old son has disappeared.
Bluebird, Bluebird by Attica Locke
When it comes to law and order, East Texas plays by its own rules—a fact that Darren Mathews, a black Texas Ranger, knows all too well. Deeply ambivalent about growing up black in the lone star state, he was the first in his family to get as far away from Texas as he could. Until duty called him home. When his allegiance to his roots puts his job in jeopardy, he travels up Highway 59 to the small town of Lark, where two murders—a black lawyer from Chicago and a local white woman—have stirred up a hornet's nest of resentment. Darren must solve the crimes—and save himself in the process—before Lark's long-simmering racial faultlines erupt. From a writer and producer of the Emmy winning Fox TV show Empire, Bluebird, Bluebird is a rural noir suffused with the unique music, color, and nuance of East Texas.
No One is Coming to Save Us by Stephanie Powell Watts
JJ Ferguson has returned home to Pinewood, North Carolina, to build his dream house and to pursue his high school sweetheart, Ava. But as he reenters his former world, where factories are in decline and the legacy of Jim Crow is still felt, he's startled to find that the people he once knew and loved have changed just as much as he has. Ava is now married and desperate for a baby, though she can't seem to carry one to term. Her husband, Henry, has grown distant, frustrated by the demise of the furniture industry, which has outsourced to China and stripped the area of jobs. Ava's mother, Sylvia, caters to and meddles with the lives of those around her, trying to fill the void left by her absent son. And Don, Sylvia's unworthy but charming husband, just won't stop hanging around. No One Is Coming to Save Us is a revelatory debut from an insightful voice: with echoes of The Great Gatsby, it is an arresting and powerful novel about an extended African American family and their colliding visions of the American Dream. In evocative prose, Stephanie Powell Watts has crafted a full and stunning portrait that combines a universally resonant story with an intimate glimpse into the hearts of one family.
Behold the Dreamers by Imbolo Mbue
Jende Jonga, a Cameroonian immigrant living in Harlem, has come to the United States to provide a better life for himself, his wife, Neni, and their six-year-old son. In the fall of 2007, Jende can hardly believe his luck when he lands a job as a chauffeur for Clark Edwards, a senior executive at Lehman Brothers. Clark demands punctuality, discretion, and loyalty—and Jende is eager to please. Clark's wife, Cindy, even offers Neni temporary work at the Edwardses' summer home in the Hamptons. With these opportunities, Jende and Neni can at last gain a foothold in America and imagine a brighter future. However, the world of great power and privilege conceals troubling secrets, and soon Jende and Neni notice cracks in their employers' façades. When the financial world is rocked by the collapse of Lehman Brothers, the Jongas are desperate to keep Jende's job—even as their marriage threatens to fall apart. As all four lives are dramatically upended, Jende and Neni are forced to make an impossible choice.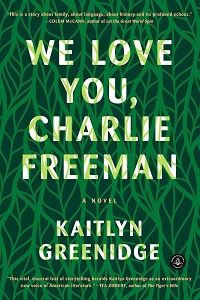 We Love You, Charlie Freeman by Kaitlyn Greenidge
The Freeman family±Charles, Laurel, and their daughters, teenage Charlotte and nine-year-old Callie—have been invited to the Toneybee Institute to participate in a research experiment. They will live in an apartment on campus with Charlie, a young chimp abandoned by his mother. The Freemans were selected because they know sign language; they are supposed to teach it to Charlie and welcome him as a member of their family. But when Charlotte discovers the truth about the institute's history of questionable studies, the secrets of the past invade the present in devious ways. The power of this shattering novel resides in Greenidge's undeniable storytelling talents. What appears to be a story of mothers and daughters, of sisterhood put to the test, of adolescent love and grown-up misconduct, and of history's long reach, becomes a provocative and compelling exploration of America's failure to find a language to talk about race.
The Mothers by Brit Bennett
It is the last season of high school life for Nadia Turner, a rebellious, grief-stricken, seventeen-year-old beauty. Mourning her own mother's recent suicide, she takes up with the local pastor's son. Luke Sheppard is twenty-one, a former football star whose injury has reduced him to waiting tables at a diner. They are young; it's not serious. But the pregnancy that results from this teen romance—and the subsequent cover-up—will have an impact that goes far beyond their youth. As Nadia hides her secret from everyone, including Aubrey, her God-fearing best friend, the years move quickly. Soon, Nadia, Luke, and Aubrey are full-fledged adults and still living in debt to the choices they made that one seaside summer, caught in a love triangle they must carefully maneuver, and dogged by the constant, nagging question: What if they had chosen differently? The possibilities of the road not taken are a relentless haunt.
Binti by Nnedi Okorafor
Her name is Binti, and she is the first of the Himba people ever to be offered a place at Oomza University, the finest institution of higher learning in the galaxy. But to accept the offer will mean giving up her place in her family to travel between the stars among strangers who do not share her ways or respect her customs. Knowledge comes at a cost, one that Binti is willing to pay, but her journey will not be easy. The world she seeks to enter has long warred with the Meduse, an alien race that has become the stuff of nightmares. Oomza University has wronged the Meduse, and Binti's stellar travel will bring her within their deadly reach. If Binti hopes to survive the legacy of a war not of her making, she will need both the the gifts of her people and the wisdom enshrined within the University, itself—but first she has to make it there, alive.
The Sun is Also a Star by Nicola Yoon
Natasha: I'm a girl who believes in science and facts. Not fate. Not destiny. Or dreams that will never come true. I'm definitely not the kind of girl who meets a cute boy on a crowded New York City street and falls in love with him. Not when my family is twelve hours away from being deported to Jamaica. Falling in love with him won't be my story.
Daniel: I've always been the good son, the good student, living up to my parents' high expectations. Never the poet. Or the dreamer. But when I see her, I forget about all that. Something about Natasha makes me think that fate has something much more extraordinary in store—for both of us.
The Universe: Every moment in our lives has brought us to this single moment. A million futures lie before us. Which one will come true?
Everfair by Nisi Shawl
Everfair is a wonderful Neo-Victorian alternate history novel that explores the question of what might have come of Belgium's disastrous colonization of the Congo if the native populations had learned about steam technology a bit earlier. Fabian Socialists from Great Britain join forces with African American missionaries to purchase land from the Belgian Congo's "owner," King Leopold II. This land, named Everfair, is set aside as a safe haven, an imaginary Utopia for native populations of the Congo as well as escaped slaves returning from America and other places where African natives were being mistreated.
HAVEN: Beards & Bondage by Rebekah Weatherspoon
A week-long getaway… City girl Claudia Cade's carefree life is plunged into chaos when a camping trip with her brother in the national forests of Northern California turns into a deadly dash for her survival.
A solitary world turned upside down…Nature photographer Shepard Olsen has resigned himself to a quiet existence, with only his dog by his side, until a woman in need of his protection shows up on his doorstep and throws his universe into disarray.
Two lives linked by tragedy…Claudia is desperate to heal from her traumatic loss, but can't stop thinking about her run-in with evil…or the grizzled mountain man whose quick thinking and good aim saved her life. When she shows up on Shep's doorstep again, she finds she isn't the only one who can't move on.
What Is Not Yours Is Not Yours by Helen Oyeyemi
Playful, ambitious, and exquisitely imagined, What Is Not Yours Is Not Yours is cleverly built around the idea of keys, literal and metaphorical. The key to a house, the key to a heart, the key to a secret—Oyeyemi's keys not only unlock elements of her characters' lives, they promise further labyrinths on the other side. In "Books and Roses" one special key opens a library, a garden, and clues to at least two lovers' fates. In "Is Your Blood as Red as This?" an unlikely key opens the heart of a student at a puppeteering school. "'Sorry' Doesn't Sweeten Her Tea" involves a "house of locks," where doors can be closed only with a key—with surprising, unobservable developments. And in "If a Book Is Locked There's Probably a Good Reason for That Don't You Think," a key keeps a mystical diary locked (for good reason).
The Hate U Give by Angie Thomas
Sixteen-year-old Starr Carter moves between two worlds: the poor neighborhood where she lives and the fancy suburban prep school she attends. The uneasy balance between these worlds is shattered when Starr witnesses the fatal shooting of her childhood best friend Khalil at the hands of a police officer. Khalil was unarmed. Soon afterward, his death is a national headline. Some are calling him a thug, maybe even a drug dealer and a gangbanger. Protesters are taking to the streets in Khalil's name. Some cops and the local drug lord try to intimidate Starr and her family. What everyone wants to know is: what really went down that night? And the only person alive who can answer that is Starr. But what Starr does—or does not—say could upend her community. It could also endanger her life.
Kintu by Jennifer Nansubuga Makumbi
First published in Kenya in 2014 to critical and popular acclaim, Kintu is a modern classic, a multilayered narrative that reimagines the history of Uganda through the cursed bloodline of the Kintu clan. Divided into six sections, the novel begins in 1750, when Kintu Kidda sets out for the capital to pledge allegiance to the new leader of the Buganda Kingdom. Along the way, he unleashes a curse that will plague his family for generations. In an ambitious tale of a clan and a nation, Makumbi weaves together the stories of Kintu's descendants as they seek to break from the burden of their shared past and reconcile the inheritance of tradition and the modern world that is their future.
Grace by Natashia Deón
For a slave in the 1840s South, life on the run can be just as dangerous as life under a sadistic Massa. That's what fifteen-year-old Naomi learns after she escapes the brutal confines of life on an Alabama plantation and takes refuge in a Georgia brothel run by a gun-toting Jewish madam named Cynthia. Amidst a revolving door of gamblers and prostitutes, Naomi falls into a love affair with a smooth-talking white man named Jeremy. The product of their union is Josey, whose white skin and blond hair mark her as different from the others on the plantation. Having been taken in as an infant by a free slave named Charles, Josey has never known her mother, who was murdered at her birth. Josey soon becomes caught in the tide of history when news of the Emancipation Proclamation reaches her and a day of supposed freedom turns into one of unfathomable violence that will define Josey—and her lost mother—for years to come.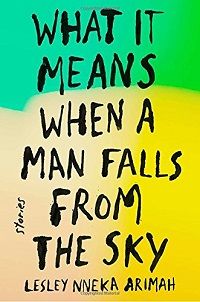 What It Means When A Man Falls From the Sky by Lesley Nneka Arimah
A dazzlingly accomplished debut collection explores the ties that bind parents and children, husbands and wives, lovers and friends to one another and to the places they call home. In "Who Will Greet You at Home," a National Magazine Award finalist for The New Yorker, A woman desperate for a child weaves one out of hair, with unsettling results. In "Wild," a disastrous night out shifts a teenager and her Nigerian cousin onto uneasy common ground. In "The Future Looks Good," three generations of women are haunted by the ghosts of war, while in "Light," a father struggles to protect and empower the daughter he loves. And in the title story, in a world ravaged by flood and riven by class, experts have discovered how to "fix the equation of a person"—with rippling, unforeseen repercussions.
The Twelve Tribes of Hattie by Ayana Mathis
A debut of extraordinary distinction: through the trials of one unforgettable family, Ayana Mathis tells the story of the children of the Great Migration, a story of love and bitterness and the promise of a new America. In 1923, 15-year-old Hattie Shepherd flees Georgia and settles in Philadelphia, hoping for a chance at a better life. Instead, she marries a man who will bring her nothing but disappointment and watches helplessly as her firstborn twins succumb to an illness a few pennies could have prevented. Hattie gives birth to nine more children, whom she raises with grit and mettle and not an ounce of the tenderness they crave. She vows to prepare them for the calamitous difficulty they are sure to face in their later lives, to meet a world that will not love them.
An Extraordinary Union by Alyssa Cole
For all of the War Between the States, Marlie Lynch has helped the cause in peace: with coded letters about anti-Rebel uprisings in her Carolina woods, tisanes and poultices for Union prisoners, and silent aid to fleeing slave and Freeman alike. Her formerly enslaved mother's traditions and the name of a white father she never knew have protected her—until the vicious Confederate Home Guard claims Marlie's home for their new base of operations in the guerilla war against Southern resistors of the Rebel cause.
Unbeknownst to those under her roof, escaped prisoner Ewan McCall is sheltering in her laboratory. Seemingly a quiet philosopher, Ewan has his own history with the cruel captain of the Home Guard, and a thoughtful but unbending strength Marlie finds irresistible. When the revelation of a stunning family secret places Marlie's freedom on the line, she and Ewan have to run for their lives into the hostile Carolina night. Following the path of the Underground Railroad, they find themselves caught up in a vicious battle that could dash their hopes of love—and freedom—before they ever cross state lines.
Trust Me (The Holmes Brothers Book 5) by Farrah Rochon
As the maverick of the New Orleans City Council, Mackenna Arnold has spent the last four years dismantling the council's "politics as usual" mentality. Never one to shy away from a challenge, Mack now has her sights set on an even bigger prize: the mayor's office. But only when the time is right. And only if she can get the pesky freelance journalist hell-bent on investigating her for corruption—who just so happens to be one of the sexiest men alive and her best friend's younger brother—off her back. But when Mack suspects that her longtime mentor and the city's current mayor is up to no good, she must convince Ezra Holmes to help her investigate the mayor's office. Ezra can admit to having had a thing for Mackenna in his younger days, even though she barely knew his name back then. But his past feelings for Mack have nothing to do with why he's so committed to exposing her. He suspects she's used her influence as a public official to cut private deals, and breaking this corruption story would be just the thing to jumpstart his fading career. But what is Ezra supposed to do when he discovers Mack isn't the one who's a crooked politician? There's only one thing he can do: join forces with the woman he's been crazy about for far too long.
Love Will Always Remember by Tracey Livesay
After waking from a coma, Leighton Clarke can't remember anything from the past six years. She's stunned when her doctors inform her she has amnesia, something she didn't think occurred outside of soap operas. Anxious and disoriented, the only person who elicits any feelings is Jonathan Moran, a gorgeous chef with compassionate brown eyes…who also happens to be her fiancé. Jonathan isn't her fiancé. But when his estranged brother—her real husband-to-be—asks him to step in while he's away in London, Jonathan doesn't think he has a choice, especially after seeing how the previously aloof Leighton now responds to him. The more time they spend together, the more Jonathan begins to fall for his brother's fiancé, until he's wishing the pretense were reality.
Piece of My Love by Té Russ
Noah Watson has been burned one too many times. The idea of falling in love is inconceivable. The Phoenix Aldridge walks into his fire station. Phoenix has always gone after what she wants, and from the moment she meets Noah, she knows he'll be hers. Can she tear down the walls he's built up and show him what real love can feel like?
Crazy for You by Rina Gray
Baseball hotshot Jake Ross isn't looking for love, only a good woman to come to his rescue. His bad boy rep lands him on the covers of gossip rags instead of sports magazines and could cost him a multi-million-dollar sponsorship deal. Enter Charlotte Jones. The shy media coordinator is determined to lose weight and avoid the health concerns that run in her family, but after months of middling results, she needs someone to talk her out of throwing in the towel. If Charlotte pretends to be Jake's girlfriend, he'll coach her on how to hit her numbers on the scales. It's a home run of an idea…until sparks begin to fly. But has Jake really forsaken his playboy ways?
Decadent Desire by Zuri Day
The youngest heir to a legendary Northern California dynasty is back in the family fold, gearing up to open his own therapy practice. Life's perfect—except for the miles that separate psychologist Julian Drake from his longtime love Nicki Long. So when the Broadway dancer makes a visit to their idyllic town, Julian is beyond thrilled. Desire reignites as he and Nicki reaffirm their commitment, ready more than ever for their happy ending. Relocating to New York was the toughest decision of Nicki's life—even if it meant realizing a childhood dream. Now she's finally reunited with the man she loves, but there's trouble in Paradise Cove. The danger that has followed Nicki west threatens everyone she cherishes most, including the seemingly untouchable Drake clan. With Julian's career—and her own life—at risk, Nicki's up against a deadly adversary that could end her future with the Drake of her dreams…
Indiscretions by Donna Hill
Attorney Khendra Phillips isn't used to dealing with men on anything more than a business level. After having her heart broken years ago, she has spent her time focusing on her budding legal career, and it has paid off—or has it? Khendra learns the case that will make her career is being given to hotshot New York City lawyer Sean Michaels, and she can't deny her attraction to the devastatingly handsome attorney. Can she let go of the past in order to be found guilty of love?
Breathless by Beverly Jenkins
As manager of one of the finest hotels in Arizona Territory, Portia Carmichael has respect and stability—qualities sorely missing from her harsh childhood. She refuses to jeopardize that by hitching herself to the wrong man. Suitors are plentiful, but none of them has ever looked quite as tempting as the family friend who just rode into town…and none has looked at her with such intensity and heat.
Duchess. That's the nickname Kent Randolph gave Portia when she was a young girl. Now she's a stunning, intelligent woman—and Kent has learned his share of hard lessons. After drifting through the West, he's learned the value of a place to settle down, and in Portia's arms he's found that and more. But convincing her to trust him with her heart, not just her passion, will be the greatest challenge he's known—and one he intends to win…
Seized by Seduction by Brenda Jackson
One glance is all it takes. From the moment his eyes meet hers across the crime-scene tape, ex-con turned bodyguard Quasar Patterson knows he has to see the mysterious Dr. Randi Fuller again. She's a renowned psychic investigator who can foresee danger for others, but not for herself. That makes Quasar doubly determined to watch over her—the closer, the better—as she's drawn into a dangerous gang rivalry. Both her psychic gift and their blinding chemistry tell Randi that she and Quasar are fated to be entwined. Even as they surrender to the heat between them, there's no guarantee of a happily-ever-after now that an enemy has her in his sights. And claiming a future will take more than Quasar's strength and skill. If he can't risk the heart he's always held in check, they'll both lose for good…
To Me I Wed by K. M. Jackson
She's done, finished, had it. Between her family's expectations and being always-a-bridesmaid, Lily Perry is fed up with being nagged to find a husband. She's happy with her life—and tired of being burned by "nice guys" who demand she fit their dreams. So she's going to settle the issue once and for all: by marrying herself. And celebrated chef Vincent Caro's fabulous restaurant is the perfect place for a big-time, blow-out,
not-hearing-it-any-more wedding. Lily doesn't care if everyone—including Vincent—thinks she's crazy. Especially when his mouth-watering talent and no-commitments style ignites one sizzling, no-strings fling, or two…or more. But no matter how hard they try to keep things light, their relationship keeps getting hotter. The more Vincent helps Lily tackle unexpected trouble, the more he finds she might be everything he's ever wanted. Can she afford to forget caution and finally let go? And can they both take a risk to discover if what they have is meant to last long after the dessert course?
Her Dream Come True by Jamie Wesley
Former collegiate track athlete Tori Turner isn't thrilled when her family schedules her to attend Camp Firefly Falls for Going for the Gold Week without her permission. Yeah, she could use the pick-me-up after calling off her engagement, but come on! Things begin to look up, however, when she runs into her old teammate, Derek Meyerson. They've been friends since a disastrous one-night stand made them realize they were better suited as buddies. Except now, thanks to time spent under bright sunshine and in glistening lake water, she's noticing how broad those shoulders she'd always leaned on are…After not disclosing his virginity led to the most humiliating experience of his life, Derek was happy to salvage a friendship with Tori. Teaming up with her again to take down their old college rivals is exactly the shot in the arm he needs after another relationship fail. An unexpected kiss has him thinking some crazy thoughts—like maybe it's time to go from friends to lovers…
Deadly Rumors by Cheris Hodges
Elite investigator Zoe Harrington isn't about to be fooled twice. She knows all the tempting by-any-means-necessary games FBI agent Carver Banks will use to close a case. So when he needs her help with a missing persons case, she's happy to charge him double the fee—and keep his sizzling moves at arm's length. But when the search strikes too close to home, Zoe finds the passion between them reigniting past the danger point…Carver doesn't want to deceive Zoe again. He's never stopped wanting the sexy private detective who can match him play for passionate play. But she's at the top of a hit list. And he'll do whatever it takes to keep her out of harm's way—until Zoe uncovers his true agenda. Now, how can he prove his love for her is real? And with time running out, will their one chance to survive mean losing each other forever?
Keep Me in Mind by Jaime Reed
Ellia Dawson doesn't recognize the handsome boy who sits in tears by her hospital bed. He claims he's her boyfriend, Liam. But to Ellia, he's a stranger. She remembers her name. Her parents. Her best friend, Stacey. But Liam is a total blank in her life. Liam McPherson is devastated. His girlfriend, Ellia, suffered a terrible accident—maybe because of him—and now she's lost her memory. But the harder Liam tries to reach Ellia, and remind her of what they had, the more she pulls away. As Ellia begins on the slow road to recovery, Liam begins work on a secret project that he hopes will bring back the girl he loved. But can there ever be a future when the past is in pieces?
Love is the Drug by Alaya Dawn Johnson
Emily Bird was raised not to ask questions. She has perfect hair, the perfect boyfriend, and a perfect Ivy-League future. But a chance meeting with Roosevelt David, a homeland security agent, at a party for Washington DC's elite, leads to Bird waking up in a hospital days later with no memory of the end of the night. Meanwhile, the world has fallen apart: A deadly flu virus is sweeping the nation, forcing quarantines, curfews, even martial law. And Roosevelt is certain that Bird knows something. Something about the virus—something about her parents' top secret scientific work—something she shouldn't know. The only one Bird can trust is Coffee, a quiet, outsider genius who deals drugs to their classmates and is a firm believer in conspiracy theories. And he believes in Bird. But as Bird and Coffee dig deeper into what really happened that night, Bird finds that she might know more than she remembers. And what she knows could unleash the biggest government scandal in US history.
Out of My Mind by Sharon M. Draper
Eleven-year-old Melody is not like most people. She can't walk. She can't talk. She can't write. All because she has cerebral palsy. But she also has a photographic memory; she can remember every detail of everything she has ever experienced. She's the smartest kid in her whole school, but NO ONE knows it. Most people—her teachers, her doctors, her classmates—dismiss her as mentally challenged because she can't tell them otherwise. But Melody refuses to be defined by her disability. And she's determined to let everyone know it…somehow.
Bird by Zetta Elliot
Young Mekhai, better known as Bird, loves to draw. With drawings, he can erase the things that don't turn out right. In real life, problems aren't so easily fixed. As Bird struggles to understand the death of his beloved grandfather and his older brother's drug addiction, he escapes into his art. Drawing is an outlet for Bird's emotions and imagination, and provides a path to making sense of his world. In time, with the help of his grandfather's friend, Bird finds his own special somethin' and wings to fly. Told with spare grace, Bird is a touching look at a young boy coping with real-life troubles. Readers will be heartened by Bird s quiet resilience, and moved by the healing power of putting pencil to paper.
Checkmate: Book 3 by Malorie Blackman
Can the future ever erase the past? Rose has a Cross mother and a Nought father in a society where the pale-skinned Noughts are treated as inferiors and those with dual heritage face a lifelong battle against prejudice. Sephy, her mother, has told Rose virtually nothing about her father, but as Rose grows into a young adult, she finds out the truth about her parentage and becomes determined to find out more. As Rose takes her first steps away from Sephy and into her father's world, she finds herself drawn inexorably into danger. Suddenly it's a game of very high stakes that can have only one winner.
Granny Ting Ting by Patrice Lawrence
Nine-year-old Michael is coming from London to Trinidad to visit his
grandmother, who is recovering from a difficult operation, and his
ten-year-old cousin, Shayla. A fierce rivalry develops between the two
children and everything becomes a competition—who can eat the hottest
food, climb the tallest tree, tell the spookiest story. Michael wins
each time and Shayla confesses to her mum that she feels Michael's life
is much more exciting than hers in Arouca. She thought she was special,
but everything she can do, Michael can do so much better. Luckily
Shayla's mum has a plan that will make Shayla realise her own good
qualities, and for cheering up her poor old granny in the process…
The Boss (Justice Hustlers) by Aya de León
Tyesha Couvillier will never forget the rip-offs and brutal treatment she endured as a sex worker. So as the new director of the groundbreaking Lower East Side Women's Health Clinic, she'll take on the Ukranian mob and corrupt strip club bosses to stop local exotic dancers from being pressured into selling sex. And if she and her crew can pull off an elaborate heist, the evidence they steal could upend this vicious game—and give exploited women a chance at justice…But suddenly Tyesha's traumatic past and high-drama family are back on the scene—and turning up the heat to explosive. With a notorious celebrity ex-lover out to win back her heart, and a drug kingpin from her Chicago past in the mix, crucial scams go dead-wrong, and buried secrets bring wrenching betrayal. Now this fiercely compassionate beauty must gamble on tricks she never dared to protect those she loves—and survive to carry on the fight.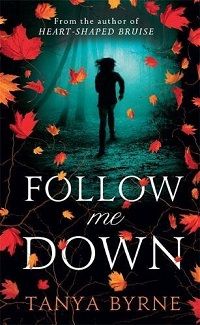 Follow Me Down by Tanya Byrne
When sixteen-year-old Adamma Okomma, a Nigerian diplomat's daughter, arrives at exclusive Crofton College in Wiltshire, she is immediately drawn to beautiful, tempestuous, unpredictable Scarlett Chiltern. Adamma and Scarlett become inseparable—until they fall for the same guy. Soon the battle lines are drawn and Adamma is shunned by Scarlett and her privileged peers. But then Scarlett goes missing and everything takes a darker turn. Adamma always knew that Scarlett had her secrets, but some secrets are too big to keep and this one will change all of their lives for ever.
Juniper Leaves: The Otherworldly Tale of a Lonesome Magical Girl by Jaz Joyner
Kinky-haired blerd Juniper Bray used to believe in magic, until she lost her best friend: her grandmother. Now this 15-year-old shy girl is going on her dad's research trip to a farm hundreds of miles away to stay with a family she barely knows and the opposite of a best friend, her new arch nemesis, Bree McKinney. Little does she know: over the next few months, Juniper will discover magical powers she never knew she had, stumble into her first crush and well, quite frankly, save the world. Juniper Leaves is a fantastical coming-of-age tale of a girl who learns to let go, live a little, and best of all, believe in herself—all by her sixteenth birthday.
nonfiction
Feminism is for Everybody: Passionate Politics by bell hooks
What is feminism? In this short, accessible primer, bell hooks explores the nature of feminism and its positive promise to eliminate sexism, sexist exploitation, and oppression. With her characteristic clarity and directness, hooks encourages readers to see how feminism can touch and change their lives—to see that feminism is for everybody.
Calamities by Renee Gladman (who also writes poetry and nonfiction)
A collection of linked essays concerned with the life and mind of the writer by one of the most original voices in contemporary literature. Each essay takes a day as its point of inquiry, observing the body as it moves through time, architecture, and space, gradually demanding a new logic and level of consciousness from the narrator and reader.
Freedom Is a Constant Struggle: Ferguson, Palestine, and the Foundations of a Movement by Angela Y. Davis
In these newly collected essays, interviews, and speeches, world-renowned activist and scholar Angela Y. Davis illuminates the connections between struggles against state violence and oppression throughout history and around the world. Reflecting on the importance of Black feminism, intersectionality, and prison abolitionism for today's struggles, Davis discusses the legacies of previous liberation struggles—from the Black freedom movement to the South African antiapartheid movement. She highlights connections and analyzes today's struggles against state terror, from Ferguson to Palestine. Facing a world of outrageous injustice, Davis challenges us to imagine and build the movement for human liberation. And in doing so, she reminds us that "freedom is a constant struggle."
The New Jim Crow: Mass Incarceration in the Age of Colorblindness by Michelle Alexander
Once in a great while a book comes along that changes the way we see the world and helps to fuel a nationwide social movement. The New Jim Crow is such a book. Praised by Harvard Law professor Lani Guinier as "brave and bold," this book directly challenges the notion that the election of Barack Obama signals a new era of colorblindness. With dazzling candor, legal scholar Michelle Alexander argues that "we have not ended racial caste in America; we have merely redesigned it." By targeting black men through the War on Drugs and decimating communities of color, the U.S. criminal justice system functions as a contemporary system of racial control—relegating millions to a permanent second-class status—even as it formally adheres to the principle of colorblindness. In the words of Benjamin Todd Jealous, president and CEO of the NAACP, this book is a "call to action."
Black Feminist Thought: Knowledge, Consciousness, and the Politics of Empowerment by Patricia Hill Collins
In spite of the double burden of racial and gender discrimination, African American women have developed a rich intellectual tradition that is not widely known. In Black Feminist Thought, originally published in 1990, Patricia Hill Collins set out to explore the words and ideas of Black feminist intellectuals and writers, both within the academy and without. Here Collins provides an interpretive framework for the work of such prominent Black feminist thinkers as Angela Davis, bell hooks, Alice Walker, and Audre Lorde. Drawing from fiction, poetry, music and oral history, the result is a superbly crafted and revolutionary book that provided the first synthetic overview of Black feminist thought and its canon.
This Will Be My Undoing by Morgan Jerkins
Morgan Jerkins is only in her 20s, but she has already established herself as an insightful, brutally honest writer who isn't afraid of tackling tough, controversial subjects. In This Will Be My Undoing, she takes on perhaps one of the most provocative contemporary topics: What does it mean to "be"—to live as, to exist as—a black woman today? This is a book about black women, but it's necessary listening for all Americans. Doubly disenfranchised by race and gender, often deprived of a place within the mostly white mainstream feminist movement, black women are objectified, silenced, and marginalized, with devastating consequences, in ways both obvious and subtle that are rarely acknowledged in our country's larger discussion about inequality. In This Will Be My Undoing, Jerkins becomes both narrator and subject to expose the social, cultural, and historical story of black female oppression that influences the black community as well as the white, male-dominated world at large.
Surpassing Certainty by Janet Mock
The journey begins a few months before her twentieth birthday. Janet Mock is adjusting to her days as a first-generation college student at the University of Hawaii and her nights as a dancer at a strip club. Finally content in her body, she vacillates between flaunting and concealing herself as she navigates dating and disclosure, sex and intimacy, and most important, letting herself be truly seen. Under the neon lights of Club Nu, Janet meets Troy, a yeoman stationed at Pearl Harbor naval base, who becomes her first. The pleasures and perils of their union serve as a backdrop for Janet's progression through her early twenties with all the universal growing pains—falling in and out of love, living away from home, and figuring out what she wants to do with her life. Despite her disadvantages, fueled by her dreams and inimitable drive, Janet makes her way through New York City while holding her truth close. She builds a career in the highly competitive world of magazine publishing—within the unique context of being trans, a woman, and a person of color.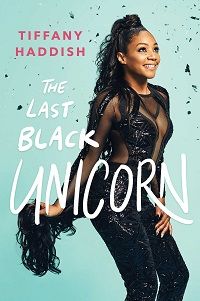 The Last Black Unicorn by Tiffany Haddish
Growing up in one of the poorest neighborhoods of South Central Los Angeles, Tiffany learned to survive by making people laugh. If she could do that, then her classmates would let her copy their homework, the other foster kids she lived with wouldn't beat her up, and she might even get a boyfriend. Or at least she could make enough money—as the paid school mascot and in-demand Bar Mitzvah hype woman—to get her hair and nails done, so then she might get a boyfriend. None of that worked (and she's still single), but it allowed Tiffany to imagine a place for herself where she could do something she loved for a living: comedy. Tiffany can't avoid being funny—it's just who she is, whether she's plotting shocking, jaw-dropping revenge on an ex-boyfriend or learning how to handle her newfound fame despite still having a broke person's mind-set. Finally poised to become a household name, she recounts with heart and humor how she came from nothing and nowhere to achieve her dreams by owning, sharing, and using her pain to heal others.
You Can't Touch My Hair by Phoebe Robinson
Being a black woman in America means contending with old prejudices and fresh absurdities every day. Comedian Phoebe Robinson has experienced her fair share over the years: She's been unceremoniously relegated to the role of "the black friend," as if she is somehow the authority on all things racial; she's been questioned about her love of U2 and Billy Joel ("isn't that…white people music?"); she's been called "uppity" for having an opinion in the workplace; she's been followed around stores by security guards; and yes, people do ask her whether they can touch her hair all. The. Time. Now she's ready to take these topics to audio—and she's going to make you laugh as she's doing it. Using her trademark wit alongside pop-culture references galore, Robinson explores everything from why Lisa Bonet is "Queen. Bae. Jesus" to breaking down the terrible nature of casting calls to giving her less-than-traditional advice to the future female president and demanding that the NFL clean up its act, all told in the same conversational voice that launched her podcast, 2 Dope Queens, to the top spot on iTunes. As personal as it is political, You Can't Touch My Hair examines our cultural climate and skewers our biases with humor and heart, announcing Robinson as a writer on the rise.
Year of Yes by Shonda Rhimes
She's the creator and producer of some of the most groundbreaking and audacious shows on television today. Her iconic characters live boldly and speak their minds. So who would suspect that Shonda Rhimes is an introvert? That she hired a publicist so she could avoid public appearances? That she suffered panic attacks before media interviews? With three children at home and three hit television shows, it was easy for Shonda to say she was simply too busy. But in truth, she was also afraid. And then, over Thanksgiving dinner, her sister muttered something that was both a wake up and a call to arms: You never say yes to anything. Shonda knew she had to embrace the challenge: for one year, she would say YES to everything that scared her. This poignant, intimate, and hilarious memoir explores Shonda's life before her Year of Yes—from her nerdy, book-loving childhood to her devotion to creating television characters who reflected the world she saw around her. The book chronicles her life after her Year of Yes had begun—when Shonda forced herself out of the house and onto the stage; when she learned to explore, empower, applaud, and love her truest self. Yes.
Loving: Interracial Intimacy in America and the Threat to White Supremacy by Sheryll Cashin
Loving beyond boundaries is a radical act that is changing America. When Mildred and Richard Loving wed in 1958, they were ripped from their shared bed and taken to court. Their crime: miscegenation, punished by exile from their home state of Virginia. The resulting landmark decision of Loving v. Virginia ended bans on interracial marriage and remains a signature case—the first to use the words "white supremacy" to describe such racism. Drawing from the earliest chapters in US history, legal scholar Sheryll Cashin reveals the enduring legacy of America's original sin, tracing how we transformed from a country without an entrenched construction of race to a nation where one drop of nonwhite blood merited exclusion from full citizenship. In vivid detail, she illustrates how the idea of whiteness was created by the planter class of yesterday and is reinforced by today's power-hungry dog-whistlers to divide struggling whites and people of color, ensuring plutocracy and undermining the common good. Cashin argues that over the course of the last four centuries there have been "ardent integrators" and that those people are today contributing to the emergence of a class of "culturally dexterous" Americans. In the fifty years since the Lovings won their case, approval for interracial marriage rose from 4 percent to 87 percent. Cashin speculates that rising rates of interracial intimacy—including cross-racial adoption, romance, and friendship—combined with immigration, demographic, and generational change, will create an ascendant coalition of culturally dexterous whites and people of color. Loving is both a history of white supremacy and a hopeful treatise on the future of race relations in America, challenging the notion that trickle-down progressive politics is our only hope for a more inclusive society. Accessible and sharp, Cashin reanimates the possibility of a future where interracial understanding serves as a catalyst of a social revolution ending not in artificial color blindness but in a culture where acceptance and difference are celebrated.
This is Just My Face by Gabourey Sidibe
Gabourey Sidibe—"Gabby" to her legion of fans—skyrocketed to international fame in 2009 when she played the leading role in Lee Daniels's acclaimed movie Precious. In This Is Just My Face, she shares a one-of-a-kind life story in a voice as fresh and challenging as many of the unique characters she's played onscreen. With full-throttle honesty, Sidibe paints her Bed-Stuy/Harlem family life with a polygamous father and a gifted mother who supports her two children by singing in the subway. Sidibe tells the engrossing, inspiring story of her first job as a phone sex "talker". And she shares her unconventional (of course!) rise to fame as a movie star alongside "a superstar cast of rich people who lived in mansions and had their own private islands and amazing careers while I lived in my mom's apartment." Sidibe's memoir hits hard with self-knowing dispatches on friendship, depression, celebrity, haters, fashion, race, and weight ("If I could just get the world to see me the way I see myself," she writes, "would my body still be a thing you walked away thinking about?"). Irreverent, hilarious, and untraditional, This Is Just My Face will resonate with anyone who has ever felt different and with anyone who has ever felt inspired to make a dream come true.
We're Going to Need More Wine by Gabrielle Union
One month before the release of the highly anticipated film The Birth of a Nation, actress Gabrielle Union shook the world with a vulnerable and impassioned editorial in which she urged our society to have compassion for victims of sexual violence. In the wake of rape allegations made against director and actor Nate Parker, Union—a forty-four-year-old actress who launched her career with roles in iconic '90s movies—instantly became the insightful, outspoken actress that Hollywood has been desperately awaiting. With honesty and heartbreaking wisdom, she revealed her own trauma as a victim of sexual assault: "It is for you that I am speaking. This is real. We are real." In this moving collection of thought provoking essays infused with her unique wisdom and deep humor, Union uses that same fearlessness to tell astonishingly personal and true stories about power, color, gender, feminism, and fame. Union tackles a range of experiences, including bullying, beauty standards, and competition between women in Hollywood, growing up in white California suburbia and then spending summers with her black relatives in Nebraska, coping with crushes, puberty, and the divorce of her parents. Genuine and perceptive, Union bravely lays herself bare, uncovering a complex and courageous life of self-doubt and self-discovery with incredible poise and brutal honesty. Throughout, she compels us to be ethical and empathetic, and reminds us of the importance of confidence, self-awareness, and the power of sharing truth, laughter, and support.
Things I Should Have Told My Daughter by Pearl Cleage (who also writes fiction)
In this inspiring memoir, the award-winning playwright and bestselling author of What Looks Like Crazy on an Ordinary Day reminisces on the art of juggling marriage, motherhood, and politics while working to become a successful writer. In this revelatory and deeply personal work, Cleage takes readers back to the 1970s and '80s, retracing her struggles to hone her craft amid personal and professional tumult. Though born and raised in Detroit, it was in Atlanta that Cleage encountered the forces that would most shape her experience. At the time, married to Michael Lomax (now head of the United Negro College Fund), she worked with Maynard Jackson, Atlanta's first African-American mayor. Things I Should Have Told My Daughter charts not only the political fights but also the pull she began to feel on her own passions—a pull that led her away from Lomax as she grappled with ideas of feminism and self-fulfillment. This fascinating memoir follows her journey from a columnist for a local weekly to a playwright and Hollywood scriptwriter.
The Misadventures of an Awkward Black Girl by Issa Rae
In this universally accessible New York Times bestseller named for her wildly popular web series, Issa Rae—"a singular voice with the verve and vivacity of uncorked champagne" (Kirkus Reviews)—waxes humorously on what it's like to be unabashedly awkward in a world that regards introverts as hapless misfits and black as cool. Being an introvert (as well as "funny," according to the Los Angeles Times) in a world that glorifies cool isn't easy. But when Issa Rae, the creator of the Shorty Award-winning hit series The Misadventures of Awkward Black Girl, is that introvert—whether she's navigating love, the workplace, friendships, or "rapping"—it sure is entertaining. Now, in this New York Times bestselling debut collection written in her witty and self-deprecating voice, Rae covers everything from cybersexing in the early days of the Internet to deflecting unsolicited comments on weight gain, from navigating the perils of eating out alone and public displays of affection to learning to accept yourself—natural hair and all.
I'm Judging You by Luvvie Ajayi
With over 500,000 readers a month at her enormously popular blog, AwesomelyLuvvie.com, Luvvie Ajayi is a go-to source for smart takes on pop culture. I'm Judging You is her debut book of humorous essays that dissects our cultural obsessions and calls out bad behavior in our increasingly digital, connected lives. It passes on lessons and side-eyes on life, social media, culture, and fame, from addressing those terrible friends we all have to serious discussions of race and media representation to what to do about your fool cousin sharing casket pictures from Grandma's wake on Facebook. With a lighthearted, razor sharp wit and a unique perspective, I'm Judging You is the handbook the world needs, doling out the hard truths and a road map for bringing some "act right" into our lives, social media, and popular culture. It is the Do-Better Manual.
This Kid Can Fly by Aaron Philip
[Aaron Philip uses she/her or they/them pronouns and so the following outdated blurb has been corrected:]
In this heartbreaking and ultimately uplifting memoir, Aaron Philip, a fourteen-year-old with cerebral palsy, shows how they aren't defined so much by their disability as they are by their abilities. Written with award-winning author Tonya Bolden, This Kid Can Fly chronicles Aaron's extraordinary journey from happy baby in Antigua to confident teen artist in New York City. Their honest, often funny stories of triumph—despite physical difficulties, poverty, and other challenges—are as inspiring as they are eye-opening.
The Light of the World by Elizabeth Alexander
In The Light of the World, Elizabeth Alexander finds herself at an existential crossroads after the sudden death of her husband. Channeling her poetic sensibilities into a rich, lucid price, Alexander tells a love story that is, itself, a story of loss. As she reflects on the beauty of her married life, the trauma resulting from her husband's death, and the solace found in caring for her two teenage sons, Alexander universalizes a very personal quest for meaning and acceptance in the wake of loss.
The Light of the World is at once an endlessly compelling memoir and a deeply felt meditation on the blessings of love, family, art, and community. It is also a lyrical celebration of a life well-lived and a paean to the priceless gift of human companionship. For those who have loved and lost, or for anyone who cares what matters most, The Light of the World is required reading.
The Other Side of Paradise by Staceyann Chin
No one knew Staceyann's mother was pregnant until a dangerously small baby was born on the floor of her grandmother's house in Jamaica, on Christmas Day. Staceyann's mother did not want her, and her father was not present. No one, except her grandmother, thought Staceyann would survive. It was her grandmother who nurtured and protected and provided for Staceyann and her older brother in the early years. But when the three were separated, Staceyann was thrust, alone, into an unfamiliar and dysfunctional home in Paradise, Jamaica. Told with grace, humor, and courage, Chin plumbs tender and unsettling memories as she writes about drifting from one home to the next, coming out as a lesbian, finding the man she believes to be her father, and ultimately, discovering her voice.
poetry
Citizen by Claudia Rankine
Claudia Rankine's bold new book recounts mounting racial aggressions in ongoing encounters in twenty-first-century daily life and in the media. Some of these encounters are slights, seeming slips of the tongue, and some are intentional offensives in the classroom, at the supermarket, at home, on the tennis court with Serena Williams and the soccer field with Zinedine Zidane, online, on TV-everywhere, all the time. The accumulative stresses come to bear on a person's ability to speak, perform, and stay alive. Our addressability is tied to the state of our belonging, Rankine argues, as are our assumptions and expectations of citizenship. In essay, image, and poetry, Citizen is a powerful testament to the individual and collective effects of racism in our contemporary, often named "post-race" society.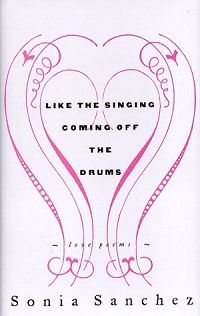 Like the Singing Coming Off the Drums Sonia Sanchez
Like the Singing Coming off the Drums is a dazzling exploration of the intimate and public landscapes of passion from one of our master poets. In haiku, tanka, and sensual blues, Sonia Sanchez writes of the many forms love takes: burning, dreamy, disappointed, vulnerable. With words that revel and reveal, she shares love's painful beauty. An erotic collection of love poems explores the many qualities of love, paints a portrait of the intensity of passion, and contains three sections, including Naked in the Streets, Shake Loose My Skin, and In This Wet Season.
A Good Cry: What We Learn from Tears and Laughter by Nikki Giovanni
One of America's most celebrated poets looks inward in this powerful collection, a rumination on her life and the people who have shaped her.
The poetry of Nikki Giovanni has spurred movements, turned hearts and informed generations. She's been hailed as a firebrand, a radical, a healer, and a sage; a wise and courageous voice who has spoken out on the sensitive issues, including race and gender, that touch our national consciousness. As energetic and relevant as ever, Nikki now offers us an intimate, affecting, and illuminating look at her personal history and the mysteries of her own heart. In A Good Cry, she takes us into her confidence, describing the joy and peril of aging and recalling the violence that permeated her parents' marriage and her early life. She pays homage to the people who have given her life meaning and joy: her grandparents, who took her in and saved her life; the poets and thinkers who have influenced her; and the students who have surrounded her. Nikki also celebrates her good friend, Maya Angelou, and the many years of friendship, poetry, and kitchen table laughter they shared before Angelou's death in 2014.
Collected Poems: 1974–2004 by Rita Dove
Rita Dove's Collected Poems 1974–2004 showcases the wide-ranging diversity that earned her a Pulitzer Prize, the position of U.S. poet laureate, a National Humanities Medal, and a National Medal of Art. Gathering 30 years and seven books, this volume compiles Dove's fresh reflections on adolescence in The Yellow House on the Corner and her irreverent musings in Museum. She sets the moving love story of Thomas and Beulah against the backdrop of war, industrialization, and the civil right struggles. The multifaceted gems of Grace Notes, the exquisite reinvention of Greek myth in the sonnets of Mother Love, the troubling rapids of recent history in On the Bus with Rosa Parks, and the homage to America's kaleidoscopic cultural heritage in American Smooth all celebrate Dove's mastery of narrative context with lyrical finesse. With the "precise, singing lines" for which the Washington Post praised her, Dove "has created fresh configurations of the traditional and the experimental."
Wild Beauty: New and Selected Poems by Ntozake Shange (who is also a fiction writer and playwright)
In this stirring collection of more than 60 original and selected poems in both English and Spanish, Ntozake Shange shares her utterly unique, unapologetic, and deeply emotional writing that has made her one of the most iconic literary figures of our time. With a clear, raw, and affecting voice, Shange draws from her experience as a feminist black woman in American to craft groundbreaking poetry about pain, beauty, and color. In the bestselling tradition of Rupi Kaur's Milk and Honey, Wild Beauty is more than a poetry collection: it is an exquisite call to action for a new generation of women, people of color, feminists, and activists to follow in the author's footsteps in the pursuit of equality and understanding. As The New York Times raves, "Ntozake Shange writes with such exquisite care and beauty that anyone can relate to her message."
Life on Mars by Tracy K. Smith
With allusions to David Bowie and interplanetary travel, Life on Mars imagines a soundtrack for the universe to accompany the discoveries, failures, and oddities of human existence. In these brilliant new poems, Tracy K. Smith envisions a sci-fi future sucked clean of any real dangers, contemplates the dark matter that keeps people both close and distant, and revisits the kitschy concepts like "love" and "illness" now relegated to the Museum of Obsolescence. These poems reveal the realities of life lived here, on the ground, where a daughter is imprisoned in the basement by her own father, where celebrities and pop stars walk among us, and where the poet herself loses her father, one of the engineers who worked on the Hubble Space Telescope. With this remarkable third collection, Smith establishes herself among the best poets of her generation.
A Portrait in Blues by jayy dodd
Poems of the body—its truths, its failings, its landscapes. This is a collection examining gender and identity: the physical & performative, an attempt to upend & interrogate its intimacy or lack thereof.
by Morgan Parker
The only thing more beautiful than Beyoncé is God, and God is a black woman sipping rosé and drawing a lavender bath, texting her mom, belly-laughing in the therapist's office, feeling unloved, being on display, daring to survive. Morgan Parker stands at the intersections of vulnerability and performance, of desire and disgust, of tragedy and excellence. Unrelentingly feminist, tender, ruthless, and sequined, these poems are an altar to the complexities of black American womanhood in an age of non-indictments and deja vu, and a time of wars over bodies and power. These poems celebrate and mourn. They are a chorus chanting: You're gonna give us the love we need.
And All These Roads Be Luminous by Angela Jackson (who also writes fiction)
As Angela Jackson has developed as a poet, her poetry has engaged various artistic perspectives yet always maintains a characteristic combination of compassion, grace, and daring. Drawing from earlier works contained in chapbooks, And All These Roads Be Luminous is filled with a world of characters engaged in explorations of identity, sexuality, creativity, and spirituality—all revealed through a passionate verse brimming with surprises.
Faster Than Light: New and Selected Poems by Marilyn Nelson
Conjuring numerous voices and characters across oceans and centuries, Faster Than Light explores widely disparate experiences through the lens of traditional poetic forms. This volume contains a selection of Marilyn Nelson's new and uncollected poems as well as work from each of her lyric histories of eighteenth-, nineteenth-, and twentieth-century African American individuals and communities. Poems include the stories of historical figures like Emmett Till, the fourteen-year-old boy lynched in 1955, and the inhabitants of Seneca Village, an African American community razed in 1857 for the creation of Central Park. "Bivouac in a Storm" tells the story of a group of young soldiers, later known as the Tuskegee Airmen, as they trained near Biloxi, Mississippi, "marching in summer heat / thick as blackstrap molasses, under trees / haunted by whippings." Later pieces range from the poet's travels in Africa, Europe, and Polynesia, to poems written in collaboration with Father Jacques de Foiard Brown, a former Benedictine monk and the subject of Nelson's playful fictional fantasy sequence, "Adventure-Monk!" Both personal and historical, these poems remain grounded in everyday details but reach toward spiritual and moral truths.
Electric Arches by Eve L. Ewing
Electric Arches is an imaginative exploration of Black girlhood and womanhood through poetry, visual art, and narrative prose. Blending stark realism with the surreal and fantastic, Eve L. Ewing's narrative takes us from the streets of 1990s Chicago to an unspecified future, deftly navigating the boundaries of space, time, and reality. Ewing imagines familiar figures in magical circumstances—blues legend Koko Taylor is a tall-tale hero; LeBron James travels through time and encounters his teenage self. She identifies everyday objects—hair moisturizer, a spiral notebook—as precious icons. Her visual art is spare, playful, and poignant—a cereal box decoder ring that allows the wearer to understand what Black girls are saying; a teacher's angry, subversive message scrawled on the chalkboard. Electric Arches invites fresh conversations about race, gender, the city, identity, and the joy and pain of growing up.
Don't Call Us Dead by Danez Smith
Award-winning poet Danez Smith is a groundbreaking force, celebrated for deft lyrics, urgent subjects, and performative power. Don't Call Us Dead opens with a heartrending sequence that imagines an afterlife for black men shot by police, a place where suspicion, violence, and grief are forgotten and replaced with the safety, love, and longevity they deserved here on earth. Smith turns then to desire, mortality—the dangers experienced in skin and body and blood—and a diagnosis of HIV positive. "Some of us are killed / in pieces," Smith writes, "some of us all at once." Don't Call Us Dead is an astonishing and ambitious collection, one that confronts, praises, and rebukes America—"Dear White America"—where every day is too often a funeral and not often enough a miracle.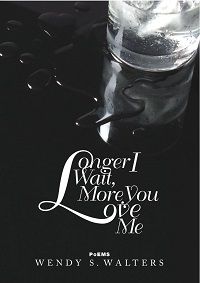 Longer I Wait, More You Love Me by Wendy S. Walters (who also writes nonfiction)
On Walters's poetry Thomas Sayers Ellis wrote: "Wendy S. Walters is not poetic, she is cinematic. Her toolbox contains all of the possibilities of widescreen behavior, and each page of this book knows it. Everything we learned as poets, she has unlearned. If you read her across the page, horizontally, she appears to be a narrative poet with a linear line in love with story, but if you read her down the page, vertically, she appears to be a philosophical painter with an insistent line in love with layering. Verite not mere studio mise en scene, Walters is also a master of erasure—no easy similes or tie-up-the-end-the-poem metaphors. Her aspect ratio is wholeness, the gathering of artifice, allegory and constant, intellectual creativity. Longer I Wait, More You Love Me is a bit of a tease too. It hears our request and knows we want song."