This content contains affiliate links. When you buy through these links, we may earn an affiliate commission.
It is fairly common for popular video games to have comic adaptions: check out Dark Souls, Lara Croft by Gail Simone, and Overwatch for some examples. But I want more to go the other way. I mean sure, we have our Marvel vs Capcom, The Walking Dead, and The Wolf Among Us (Fables by Bill Willingham), but I'd love to see this expand a bit more, and I'd especially like to see expand to more diverse stories than dude grunts with gun.
Just picture a Moon Girl and Devil Dinosaur game.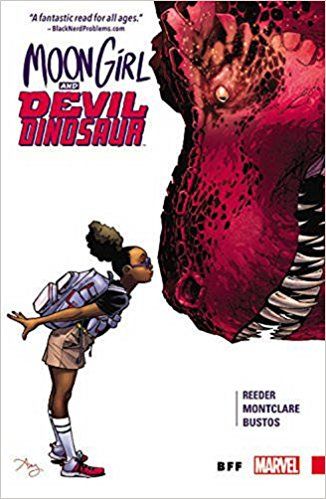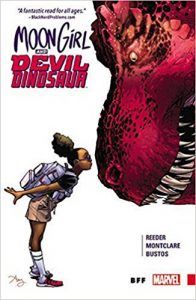 I think this would be particularly awesome on something like the Nintendo switch with an option for two players, where you have to work together as the dinosaur and as Lunella. She may be a playable character in Marvel: Future Fight, but I want more. Think of an awesome adventure game, with a mix of fights and puzzles (because of course with a character as smart as Lunella, you will need to solve some puzzles). Who doesn't want to stomp through a level as a massive pink dinosaur? Also, heck yes to more video games with black girls as leads.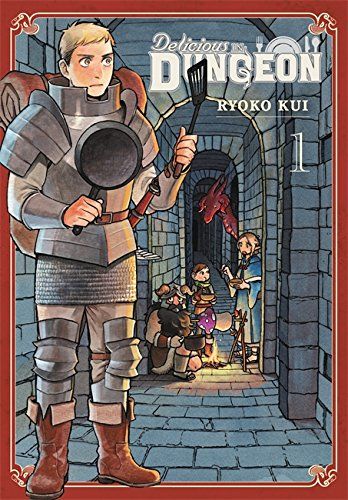 Another idea? Delicious in Dungeon by Ryoko Kui. For those not familiar, this manga follows adventurers on a quest who, through a series of misadventures, basically end up having to eat their way through a dungeon. They kill monsters, and they figure out how to season and eat them. It is hilariously weird, and I honestly think it would make a great mobile side scrolling game. You could progress through dungeons, fight monsters with a tap of your finger, and then figure out how to take what you have to cook them. Of course, being a mobile game, there would probably be some shenanigans like paying $5 for electronic salt for your basilisk, but that's your poor decision, friend. I can't help you there.
Ladycastle by by Delilah S. Dawson, Ashley A Woods, Becca Farrow, Rebecca Nalty, and Jim Campbell.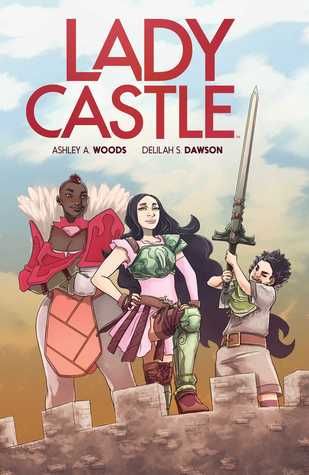 This is literally a comic about men leaving the castle to fight a dragon, then dying. So all the women get together and basically defeat a curse through good sense, working together, and sometimes tea parties. Now, imagine a fantasy adventure game literally starring almost all women of different ages and backgrounds where your goal is to defeat enemies using strategy and sometimes weapons. Think a shorter Dragon Age, where you get to pick a lady to romance, and you can talk to random characters or enemies and persuade them. THE POSSIBILITIES. This would have to be expanded from the text a bit, but Bioware, call me. This could happen.
Okay, what about a video game about the badass Domino Swift, who competes in motorcycle races and also has a complicated relationship with her ex-girlfriend? Motor Crush by Brenden Fletcher, Cameron Stewart, Aditya Bidikar, and Babs Tarr SHOULD already be a high-paced video game, and the fact that it isn't is a crime. It's got it all! Secret identities, angsty love, sci-fi elements, bad decisions with good intentions, and yes, racing. THOUGH, I AM SAYING THIS NOW, this is not an excuse for tits and ass shots, developers. Jesus.
Lastly, and certainly not least, what about Kim and Kim by Magdalene Visaggio and Eva Cabrera? Literal neon queer bounty hunters. This would be a GREAT co-op game, where you join with someone else to take down or maybe eventually help your intended bounty. Think something like Borderlands, but with super bright colors, a space-traveling van, and ridiculous weapons. Think of the ridiculous weapons. Please, make this happen, someone. I would play the fuck out of it.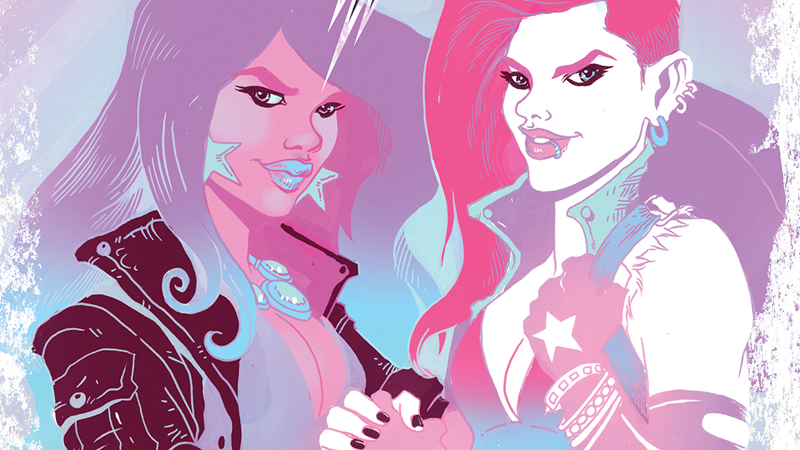 Ah man, there are SO MANY MORE I want to make. Like think of a Jem and the Holograms game that's kind of a Rock Band-ish vibe, or a Moonstruck that's more like Walking Dead or, or, or…I'm overwhelmed. There are so many good comics out there full of interesting worlds that don't revolve around straight dudes! Come on game companies; the future can be more than just high-definition graphics.