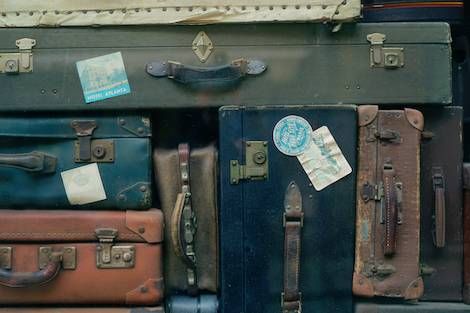 This content contains affiliate links. When you buy through these links, we may earn an affiliate commission.
Comics are great for tackling difficult human rights issues. Visuals help readers to absorb and retain messages, especially when readers have different language fluency levels.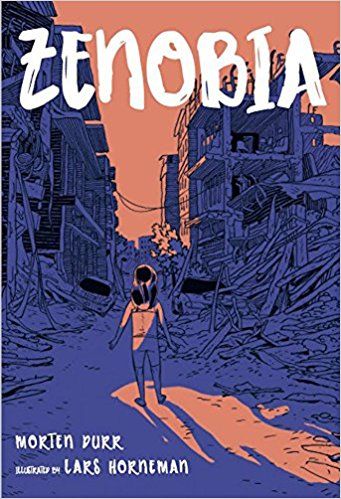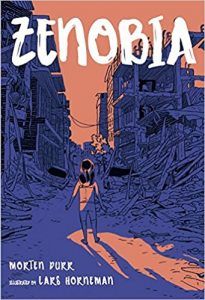 Specifically, comics' accessibility makes them useful for building empathy around displacement. Morten Dürr and Lars Horneman's Zenobia, for instance, tells a dark story very simply. It follows a Syrian girl named Amina as she moves from a happy childhood to one ravaged by conflict, and from her hometown to an unknown destination, via a dangerous sea crossing. The text is minimal, so readers' main impression is of what Amina sees and how she feels.
Comics' longer gestation period also allows the time and space for thoughtful takes. Kate Evans's comics reportage about the refugee camps of Calais and Dunkirk in France, Threads: From the Refugee Crisis, is one example. Another is Olivier Kugler's Escaping Wars and Waves: Encounters with Syrian Refugees. For these reasons and others, educators, NGOs, and United Nations agencies have teamed up with cartoonists to shed more light on refugee experiences.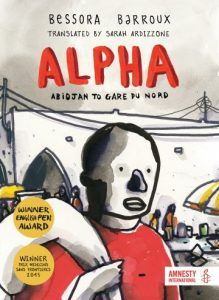 For instance, Barroux and Bessora's graphic novel Alpha: Abidjan-Gare du Nord was supported by Amnesty International, Institut Français and English PEN. It tracks Alpha Coulibaly's long, undocumented journey from Abidjan, Côte d'Ivoire, to Paris, with all the setbacks and patience this involves. The artwork is very basic and impressionistic, with felt-tip pens creating a watercolor effect. So the emphasis remains on the journey, with all its bumps and shocks.
Like Alpha, Jérôme Ruillier's The Strange has a deliberately childlike style and has been acknowledged by Amnesty International. The Strange is drawn in simple colored pencil strokes, with a mix of animal characters. The combination of the familiar (e.g. real quotes from French politicians) and the fantastical (e.g. an invented language) feels similar to Shaun Tan's The Arrival, another visuals-focused novel about migration. Unusually, The Strange passes quickly from one perspective to another, from a hurried smuggler to a well-meaning activist to a xenophobic neighbor. By the end of the book, we haven't come to know the main character very well, but we have gained a sense of the many interlocking lives that asylum and integration affect.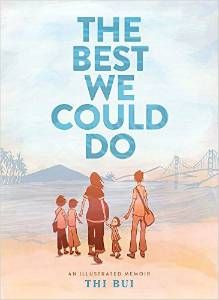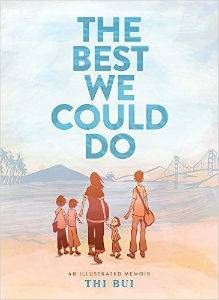 A continuing issue with these representations is that it's rare to find published works by people who are or have been refugees themselves. Clearly we need more #OwnVoices graphic narratives about forced migration. One of these is Thi Bui's The Best We Could Do, a memoir about her family's exit from Vietnam to the U.S. during the Vietnam War. Part of what makes this book so moving is that it's just as interested in the multi-generational aftereffects of displacement as in the dramatic short-term experiences. It shows how family scars run deep. And these may be magnified when parents or grandparents are carrying traumas that can't be discussed.
There are over 65 million forcibly displaced people around the world—roughly the same as the population of the UK. So comics like these can only offer a small glimpse into refugee experiences. More please.