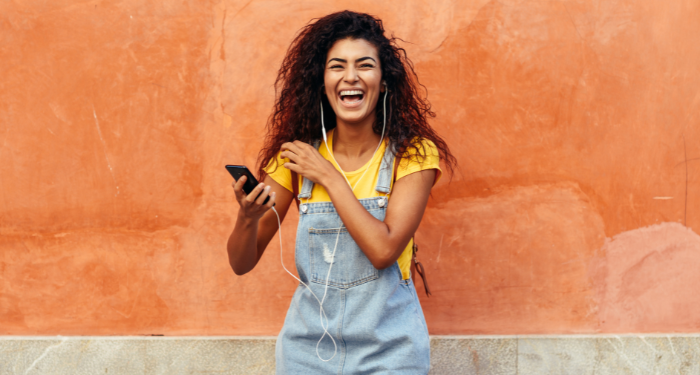 Audiobooks
15 Comedy Audiobooks to Get Your Funny Bone in Shape
This content contains affiliate links. When you buy through these links, we may earn an affiliate commission.
One thing that's unusual about me is that I really enjoy things that are funny. I know, it's unique! I also enjoy laughing, believe it or not. And as much as I crack myself up, sometimes I need someone else to make me chuckle. Enter: comedy audiobooks.
Today I'm going to run down some of my favorite comedy audiobooks that combine funny words with a funny voice (or 80). You'll find some great stand-up comedy audiobooks, memoirs, and everything in between. Well, not everything. For example, you will find no books here on vegetal topics, which I assume would fall between stand-up and memoir. There will not be a single mention of ungulates, despite the fact that it is one of my favorite words. Just good old comedy, ha-haha audiobooks. Let's go!
If this list gets you excited for more, you'll be glad to know that Book Riot contributors have previously set y'all up with some great lists of offbeat funny books. Check out these horror comedy books, read up on some excellent romantic comedy books, take note of these dark humor books to provoke your uneasy laughter, and, of course, hilarious comedy manga shouldn't be overlooked.
---
Hopefully these 15 comedy audiobooks are enough to get you started on your journey to laughing your pants off and then back on again. If not, write your own! And if nobody likes it, remember my mantra: "Fuck 'em if they can and/or cannot take a joke."