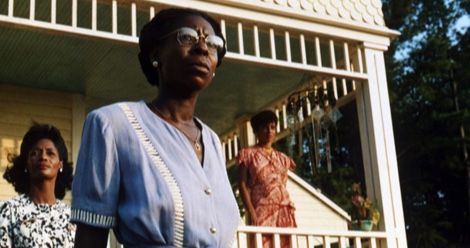 News
There's Gonna Be a COLOR PURPLE Movie Musical
This content contains affiliate links. When you buy through these links, we may earn an affiliate commission.
It was recently announced that Oprah Winfrey, Quincy Jones, and Steven Spielberg (among others) were getting together again to film an adaptation of Alice Walker's 1982 book, The Color Purple. Except this time, it would be the stage version, first released in 2006 and revived in 2015, earning the magnificent Cynthia Erivo a Tony Award.
That's right. Not just any new adaptation of The Color Purple. The majestic, musical, queer af version that actually has more of the heart of Alice Walker's amazing book than the 1985 movie did, no matter what the quality of the cast and cinematography.
I grew up watching The Color Purple. I won't say the movie isn't good. It's a quality film featuring some high-quality acting, even if it didn't win any of its 11 Oscar nominations. But after I finally finished the book (after a decade of trying to make it through the first few chapters), I realized that it had its pitfalls as far as being an adaptation of the book. That brilliant, beautiful book actually kind of deserved better.
The first adaptation's biggest failings were twofold, as an adaptation: the deliberate straightwashing of Celie and Shug's characters, and the wild religiosity put in place of a book that is all about spirituality (Shug going back to church? Where did that even come from?).
(And don't give me that "but they kissed" bullshit. Anyone who watched it without the lens of having read the book—me, for half my life—would probably read it as an expression of appreciation, or curiosity; actually expressing something for someone who showed a hint of affection.)
Really, this new adaptation already has a failing that would be the third for the first film: it's too short. There's so much that happens across such a span of time, and there will always be aspects of Celie and Nettie's lives that will be left out because of that. But at least we've got the first two things figured out.
Anyway. The new adaptation. Not only will it be made in a new era where it's not a shock to see two black women kissing and expressing true affection for each other, but the music is so good. These two elements give me hope for something closer to the original book, and for something that will draw new eyes to Alice Walker's work.
We don't have any real information about this movie just yet, beyond the fact that the production group have said that it will happen and Warner Brothers confirmed it. I, personally, can't wait. But I will, even if this movie doesn't come out until 2025.
It'll be worth it.
But they better have Cynthia Erivo on contract already. Just sayin'.