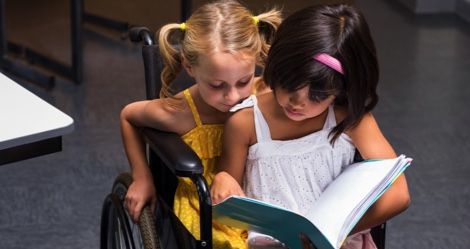 Read Harder
Read Harder: A Children's or Middle Grade Book That Has Won a Diversity Award Since 2009
This content contains affiliate links. When you buy through these links, we may earn an affiliate commission.
This round-up of children's and middle grade books that have won a diversity award since 2009 is sponsored by the Read Harder Journal.
Created by Book Riot, this smartly designed reading log consists of entry pages to record stats, impressions, and reviews of each book you read. Evenly interspersed among these entry pages are 12 challenges inspired by Book Riot's annual Read Harder initiative, which began in 2015 to encourage readers to pick up passed-over books, try out new genres, and choose titles from a wider range of voices and perspectives. Indulge your inner book nerd and read a book about books, get a new perspective on current events by reading a book written by an immigrant, find a hidden gem by reading a book published by an independent press, and so much more. Each challenge includes an inspiring quotation, an explanation of why the challenge will prove to be rewarding, and five book recommendations that fulfill the challenge.
---
For those of you who are familiar with me, you might know that I love children's books. There is so much beauty and truth in books written for children, and I feel as if I have learned so much about history and diversity by reading them.
Book Riot's 2019 Read Harder Challenge includes a children's or middle grade book that has won a diversity award since 2009. Here are some of my favorites, chosen from those that have won awards given by the American Library Association.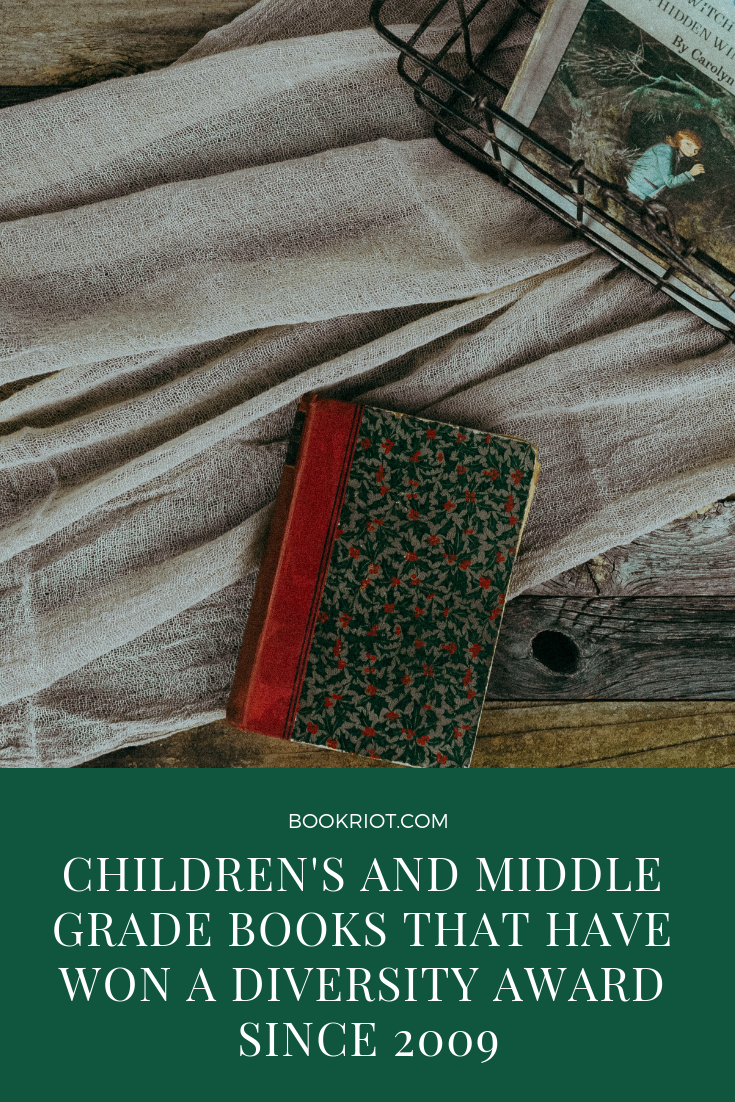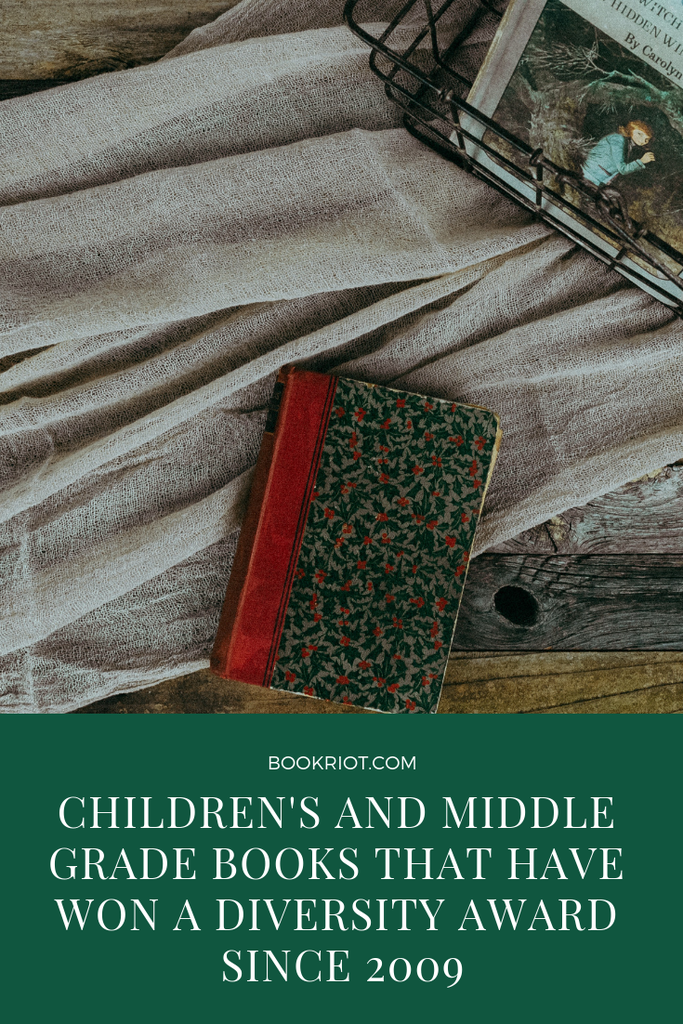 Winner of the Pura Belpré Illustrator Award, given to authors and illustrators whose work best portrays, affirms, and celebrates the Latino cultural experience in an outstanding work of literature for children and youth.
This is an incredible, magical book, the story based on Yuyi's own experience of traveling to the United States with her young son. The pages are filled with paintings and photos of her embroidery and keepsakes from her life. Everyone needs to read this book!
Coretta Scott King Illustrator Award Winner. The Coretta Scott King book awards are given annually to outstanding African American authors and illustrators of books for children and young adults that demonstrate an appreciation of African American culture and universal human values.
This book is so beautifully written and illustrated. I did not know anything about Dave, an extraordinary artist, poet, and potter living in South Carolina in the 1800s. He combined his superb artistry with deeply observant poetry, carved onto his pots, transcending the limitations he faced as a slave. I read this book many times to my two kids, and when we visited the Museum for African American History and Culture, we were amazed and awed to see one of his pots on exhibit.
Ahimsa by Supriya Kelkar
An Amelia Bloomer Top Ten winner. The Amelia Bloomer book list is an annual annotated list of well-written and well-illustrated books with significant feminist content, intended for young readers.
I adored this book set in 1942 in India, a time when Mahatma Gandhi asked Indians to give one family member to the freedom movement. Ten-year-old Anjali is devastated that her father will have to risk his life for the freedom struggle. But when it's her mother who volunteers herself, Anjali learns more about using "ahimsa"–non-violent resistance–to stand up to the British government and improve their own country. When her mother is jailed, it's up to Anjali to carry on her mother's work and to ensure that her little part in the independence movement is completed.
Drawn Together by Minh Le, illustrated by Dan Santat
Winner of the Asian/Pacific Islander Award for Literature – Picture Book. These awards honor and recognize individual work about Asian/Pacific Americans and their heritage, based on literary and artistic merit.
This is the story of a young American boy and his grandfather, and when they spend the day together they are separated by language, food, and even television choices. When they find a common interest, their cultures and generations collide and mix to form something new and beautiful.
Winner of the American Indian Youth Literature Award – Picture Book. These awards are presented every two years and were established as a way to identify and honor the very best writing and illustrations by and about American Indians.
This lovely and hopeful book is about a young girl who yearns for a new coat. The one she currently owns is so small and worn and won't protect her from the harsh South Dakota winters. As Christmas approaches, the girl waits for her turn to choose a gift from the collection sent to the reservation by congregations in the East. She spots a beautiful grey fur coat, but someone chooses it before she does, but later that night she receives a surprise…
Winner of the Schneider Family Book Award, a book that embodies an artistic expression of the disability experience for child and adolescent audiences.
This tremendous story follows Ally, a girl who has been smart enough to fool a lot of smart people. Every time she lands in a new school, she is able to hide her inability to read by creating clever yet disruptive distractions. When her newest teacher Mr. Daniels sees the bright, creative kid underneath the trouble maker, Ally learns not to be so hard on herself and that dyslexia is nothing to be ashamed of. I adored this lovely, hopeful, and beautifully written book.
Winner of the Stonewall Book Award, an award given to books for exceptional merit relating to the gay/lesbian/bisexual/transgender experience.
This gorgeous picture book follows a young boy, Julián, who while riding the subway home from the pool with his abuela, notices three women spectacularly dressed up. Their hair billows in brilliant hues, their dresses end in fishtails, and their joy fills the train car. When Julián gets home, daydreaming of the magic he's seen, all he can think about is dressing up just like the ladies in his own fabulous mermaid costume. But his abuela seems less than pleased by his transformation, and Julián wonders whether it's the mess he's made or the way he sees himself that has caused her disapproval. A sweet, lovely, heartwarming picture book.