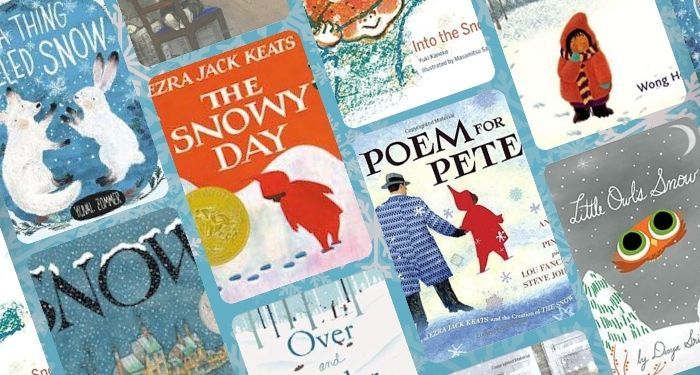 Children's
9 Children's Books Like THE SNOWY DAY for the Wintery Days Ahead
This content contains affiliate links. When you buy through these links, we may earn an affiliate commission.
In the event that you're finding yourself shut in to protect against a very cold world, I thought it would be fun to suggest some books that might help you look out your window and see the sparkle instead of the slush. You could read those books with your little one and pass on the wonder.
Of course, the first and most important board book that I could suggest has to be The Snowy Day by Ezra Jack Keats. It's the perfect book on the subject: the colors are vivid (because a snowy day doesn't have to be gray), the story is quiet (because snow makes everything sound like a whisper) and the text is simple (because wonder doesn't have to be complicated).
The Snowy Day was published in 1976, but Keats found his first piece of inspiration for the book in 1940. His inspiration came from four photos, arranged almost like comic panels, in a 1940 issue of Life magazine. The photos are of a young Black boy before and after he gets a blood test. The boy is first happy, maybe happy to be photographed, ("carefree" says the caption), then curious, asking if the blood test will hurt, then "trusting" as he puts out his hand, and finally, the caption says, "test hurt he starts to cry," though I think the boy looks as much betrayed as hurt.
Keats was captivated by the boy's expressions and movements, and for decades, he wanted to put the child into his illustrations. In Keats's Caldecott Medal speech, he said, "His expressive face, his body attitudes, the very way he wore his clothes, totally captivated me…As the years went by, these pictures would find their way back to my walls, offering me fresh pleasure at each encounter."
Finally, he got the idea for a story that could feature the young boy, and got to work, and our great snow classic was born. But what are some other books that can inspire similar snowy wonder? Below I've rounded up nine excellent snow board and picture books for your snow babies.
---
I hope these inspire you to take a chilly winter walk! If you're looking for wintery books for kids of all ages, check out 25 of the Best Winter Books for Kids. If you'd like some wintery books for grown ups, you might enjoy these 5 Wintry Books to Read when It's Too Cold to Go Outside. Looking forward to the change of the seasons? Check out 5 of the Best Children's Books about Spring!