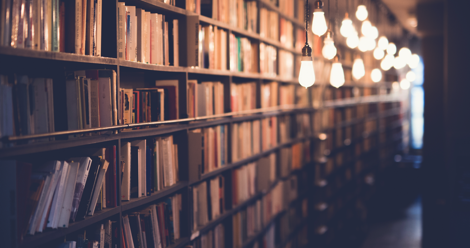 Lists
Mysteries and More from Cassava Republic Press
This content contains affiliate links. When you buy through these links, we may earn an affiliate commission.
Like many people I am making a conscious effort to read more diversely. I like to think of this as broadening my reading horizons. Among other things, for me that includes seeking out international books. By international, I mean books written by non-American authors or set in places other than the United States. I love mysteries, so my international book hunt began there. Thus far, my international mystery book hunt has taken me to Sweden (Henning Mankell), Norway (Jo Nesbo), Ireland (Tana French), and France (Jérémie Guez). Now thanks to Cassava Republic Press, my bookish travels have expanded to the continent of Africa.
Cassava Republic Press is an African publishing company based in Abuja, Nigeria. It first opened its doors in 2006. In 2016 the company opened an office in the U.K. and just this year, expanded to the United States. Cassava aims to change the way the world thinks about African writing. With a growing list of fiction and nonfiction titles for adults and children, it is well on its way.
Naturally, it was the mysteries Cassava has been publishing that first drew my attention. One of the reasons I love mysteries is because I believe that a country's formal and informal justice systems and how people interact with those systems reveals a lot about a society and its people. Further, mysteries offer a glimpse into how people in the community view the world in which they live. Two Cassava mysteries that offer a glimpse into life in Nigeria and South Africa are:
Easy Motion Tourist by Leye Adenle
In the densely populated city of Lagos, Amaka, a self-appointed guardian angel to Lagos's working girls, and a British journalist go on a perilous journey through the city's underworld in an effort to uncover who killed a young woman and left her body outside a trendy nightclub. According to the publisher's description, Amaka is a "Pam Grier-esque" character. Between that and the journalist angle, I immediately thought Lisbeth Salander but in Nigeria. I'm totally in.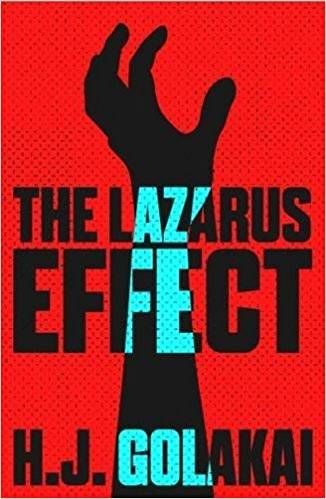 The Lazarus Effect by H.J. Golakai
Voinjama "Vee" Johnson is a Liberian woman living and working as an investigative journalist in South Africa. Lately she has been suffering from panic attacks and seeing things. One image in particular continually haunts her – that of a teenage girl wearing a red hat. While visiting a local hospital, Vee sees a photo of the girl that has been haunting her dreams. Using the pretext of writing an article about missing children, Vee begins searching for the missing girl. One reviewer I came across compared Vee to Sara Paretsky's V.I. Warshawski. Again, I'm so in.
Non-Mystery Titles from Cassava Republic Press
While it may have been the mysteries that initially attracted me to Cassava Republic Press, their other titles grabbed my attention as well. In case your TBR isn't already bursting at the seams (and even it is), here are a few more titles to consider adding:
Season of Crimson Blossoms by Abubakar Adam Ibrahim (expected publication on May 2, 2017)
Set in a conservative Muslim community in Northern Nigeria, amidst political violence and unrest, Season of Crimson Blossoms tells story of a love affair between Binta, a 55-year-old widow, and Reza, a 25-year-old weed dealer. Season of Crimson Blossoms was awarded the $100,000 NLNG Nigeria Prize for Literature in 2016.
Like a Mule Bringing Ice Cream to the Sun by Sarah Ladipo Manyika
74-year-old Morayo Da Silva is a fiercely independent Nigerian woman living in San Francisco, CA. When she's not teaching college literature, Morayo is taking road trips in her vintage Porsche, chatting up strangers, and generally enjoying her life and independence to the fullest. An accidental fall changes everything. Morayo is forced to rely on friends and chance encounters for support. Like a Mule Bringing Ice Cream to the Sun was shortlisted for the UK's Goldsmith's Prize in 2016. The Goldsmith's Prize celebrates creative daring and seeks to reward fiction that breaks the mold or extends possibilities of the novel form.
Imagine This by Sade Adeniran
Imagine living in the cosmopolitan city of London and then being whisked off to a small village in another country, on another continent. Lola doesn't have to imagine it, for this is her story as recorded in the journal she has been keeping since she was nine. After being abandoned by their mother, Lola's father takes her and her brother from London to Nigeria. Lola ends up living in a small village with an aunt. Nigeria and village life are completely foreign to Lola, as are all her new relatives. Lola struggles to adapt and survive, eventually realizing that she has to fight for the life she wants.