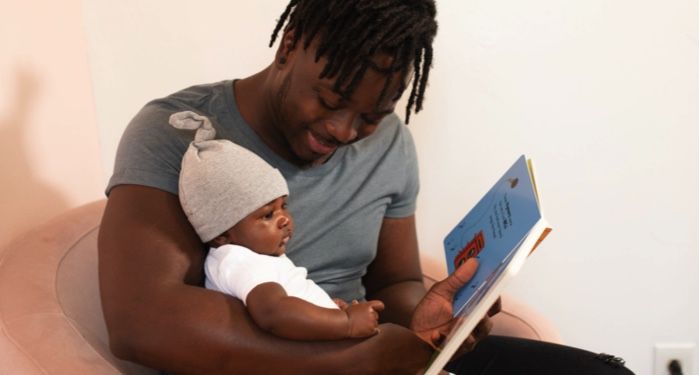 Children's
How To Buy Baby's First Favorite Book (and Be the Best Aunt Ever)
This content contains affiliate links. When you buy through these links, we may earn an affiliate commission.
So, my sister is having a baby soon (so soon in fact, that by the time you're reading this said babe will have been born). As a brand new aunt, bookseller, and all-around competitive lady, it is my [current] deepest desire to find this newborn's first favorite book. I mean, I want to be the cool aunt with great taste, right? And I'm a bookseller who specializes in kids' books. This should be an easy task. But I found myself in an adorable kids' bookstore recently (hey there, Second Star to the Right) and I just couldn't choose a book!
I figure there are more soon-to-be coolest aunts out there who are experiencing this struggle, so I've compiled a list of [untested and un-researched] tips for baby's-first-favorite book buying.
Classics are classic for a reason. The repetition and quiet poetry of Goodnight Moon, the texturized joys of Pat the Bunny, the lilting rhymes of Brown Bear, Brown Bear. All lovely and appealing options.
That said, most baby's-first-library probably has a half dozen variations on Goodnight Moon. Personally, I'm sticking with newer, under-the-radar picks (see below for my top 4!) You can't be the favorite if you're just one of many.
Go big or go home—whether they're lap board books or picture books, the imagery of your choice should be big and bold; babies can't see very well for the first few months of their life so the extra vibrancy will be necessary to reach "favorite" status. [Side note: once babies are actually grabbing things, move on to tinier board books that they can grip but not tear.]
Rhyme, repetition, and words in general are your friend. Babies are new to this whole "language" thing, but they enjoy music, learn through repetition, and love the sound of your voice. Though you may be tempted to go simple at first, don't shy away from the good stories if they're a little long; I'm pretty sure babies get a kick out of just being held and read to forever.
Babies love to explore through touch. Even before they're able to grip they'll enjoy patting, petting, and poking. Go for something with a variety of textures.
Pick a personal favorite—you may have to read it again and again and again and again.
My final tip [mostly aimed at myself]: don't feel down if your books aren't your niece/nephew's first favorite. Remind yourself it's not a competition. Plus, you've got years to coax them down the path of readerly love; you could still be their toddler, grade school, middle grade, or young adult favorite.
Here are the books I plan to introduce my first niece/nephew (as soon as I possibly can):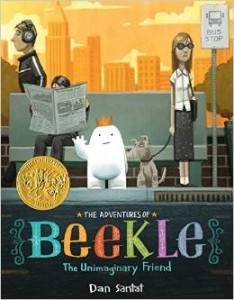 The Adventures of Beekle: the Unimaginary Friend by Dan Santat
The story of an adorable unimagined friend who braves monster-infested seas to find the friend he's meant to be imagined by. The story is fun to read and the pictures are bright and beautiful—a true delight to behold at any age.
Madeleine by Ludwig Bemelmans (Board Book format)
Yes, this pick defies tip #2, but I think we can all agree Madeleine is a wonderful story and worth owning multiple copies; plus the board book version is fairly recent. It is one of my favorite rhyming books and one I don't think I'll ever tire of reading aloud.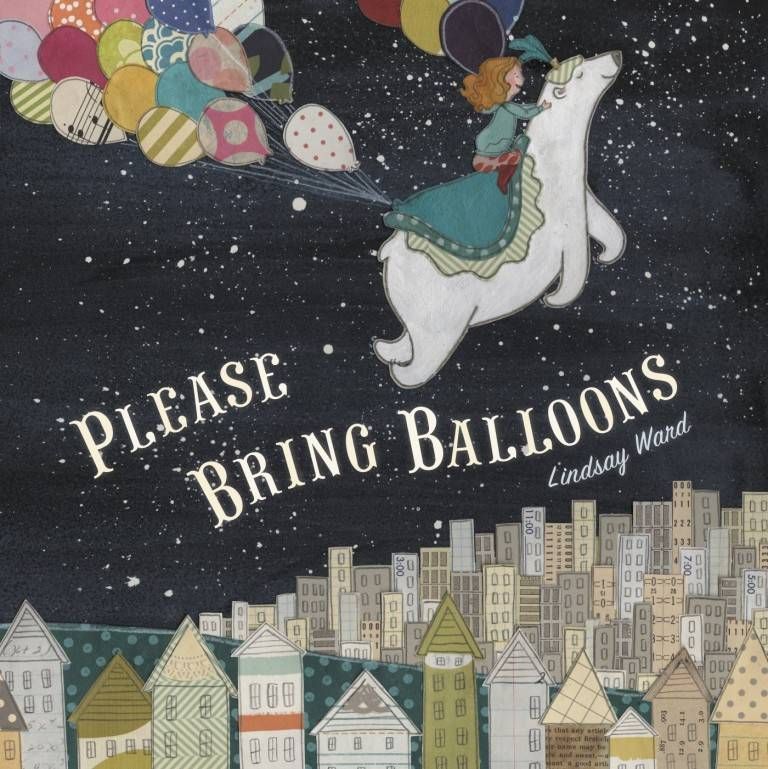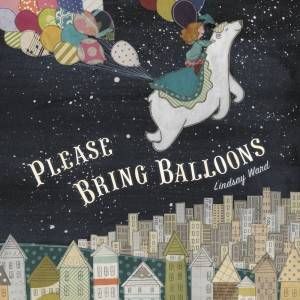 Please Bring Balloons by Lindsay Ward
A magical tale of a girl and a carousel polar bear who travel via balloons to the north pole. The illustrations are collage-y, colorful, and full of different shapes and patterns. I think this pick will encourage my niece/nephew to believe in the unbelievable, to explore parts unknown. Plus, the main character is named Emma so I can pretend it's a story about me.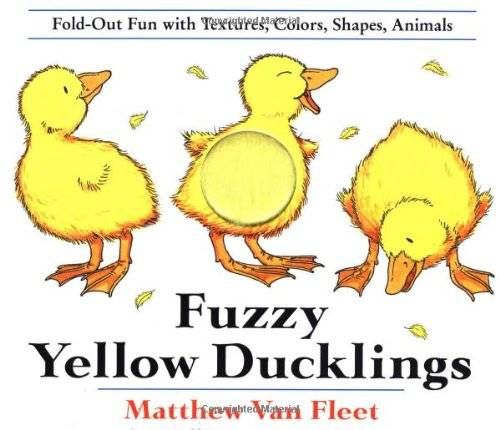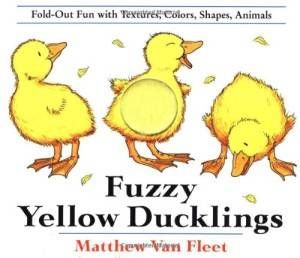 Fuzzy Yellow Ducklings by Matthew Van Fleet
Bright colors, defined shapes, adorable animals and textures galore. This babe will likely own all of Matthew Van Fleet's textured and interactive board books before he/she is one, but I think I'll start with this classic, colorful, and informative option.
So those are the first four books my niece/nephew will receive in my lifelong quest to have them love me/literature. I'll let you know how they work out. Any tips, suggestions, or favorites I missed?