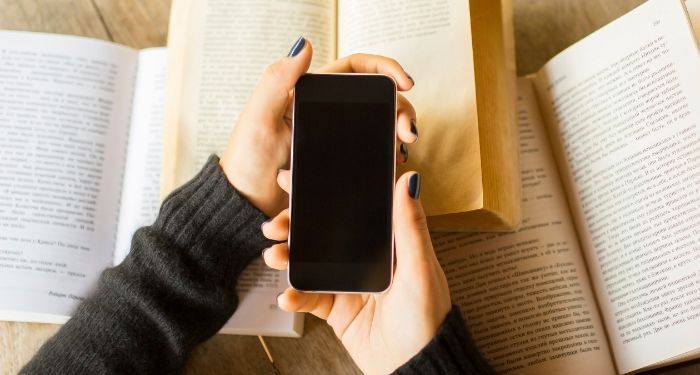 Essays
You Should Take Your Buddy Reads To Storygraph And This Is Why
Who hasn't finished a book they had strong feelings about and felt lost because they didn't have anyone to talk to about it? Been there, done that.
Part of the pleasure of reading is in sharing similar experiences with others, even those of us introverts who often want to be left alone.
If you ask me for my preference, I will tell you that I prefer reading on my own, for several reasons: I feel more at ease reading at my own pace, I don't have to stop at a certain chapter if the book gets so interesting that it is hard to put down and, after all, one of the joys of reading is that it is a majorly solitary hobby. It's between you and your book alone.
Occasionally, though, I really love taking part in book clubs (I even host one for the indie bookshop I work at), and I have done my share of buddy reading for the mere pleasure of sharing a reading experience with another person.
Buddy reading often works because it brings to the table certain things we can't have when we read alone.
Buddy Read Basics
Buddy reading is, of course, the act of reading the same book with someone else. This doesn't mean you ever need to be in the same space as the person you're reading the book with. You and the other reader find a book you both want to read, and then the rules vary because, to be honest, there aren't really any set rules.
In my personal experience, it's best to start with you and your reading buddy deciding on a first stop in the book: that can be at 100 pages, for example, or at a certain chapter or section. Once you have defined the first break and you start reading, the point is to talk about what you have read once both of you are at the breakpoint. You then go on to define the next break, and so on, until the book is finished.
This is how I've been approaching my buddy reads for a few years now, and it works like a charm, but I am sure there are people out there doing their own buddy reads in very specific ways. The main point of buddy reading is to have someone you can talk to about the book; there is usually no rush for any of the readers to get to the so-called debating break: you read at your own pace and then have a chat about it.
Of course, buddy reads don't necessarily need to include only two people. What distinguishes a buddy read from a book club is that you're reading the same parts more or less at the same time and discussing them as you read, rather than talking about it just as you've finished the book. There are no set dates for discussion.
And yes, some book clubs do the "we'll read a few chapters and then discuss the book" thing too: buddy reading and book clubbing can be as flexible as we wish them to be, but this is mostly how I distinguish the two, and how I've been taking part in one and another across my years as a reader.
Why StoryGraph
Now, you may be wondering: why should I be taking something that sounds so simple into an app? Well, hear me out.
I made the switch from Goodreads to Storygraph last year, and to be honest, I am not an expert in it: I use it mostly to take note of the books I've read and when, and for ratings. It's an easy tool always at hand that I use to keep track of my reads, as well as the reading challenge I do every year.
But this year I joined a buddy read with a mutual follower from Instagram who suggested we take it to Storygraph since she had used it for these purposes before and really liked it. I am always willing to try new things, so I agreed. And it soon became my favourite way to buddy read.
The buddy reading will show up on the app once you and your buddy add the same book to your currently reading shelf and one of you sends an invitation to the other. You can choose which edition you'll be reading, even if it's not the same as your buddy's; in my case, I was listening to the audiobook while my buddy was reading in paperback.
At first, because we were reading different editions and especially because I was listening to the audiobook, I panicked a bit: how was I going to know where to stop when I can't check pages, and the audiobook breaks don't always align exactly with the chapters in the book? That didn't really impact our experience because Storygraph has a system that allows you to add your audiobook percentage or the time, and it will make a correlation to the pages in a print book. This can sometimes leave a small margin for error but, from what I experienced, it is pretty accurate and a helpful tool.
Another feature that is extremely helpful is that the app allows you to jot down your thoughts about the book as you go, but locks them from the other reader until they have reached that same point in the book. No risk of forgetting what you thought in regard to a certain passage, but also no risk of spoilers, and no need to hold back your reading speed. Moreover, even if they're logged in the app, the comments continue to be interactive: they can be a direct reply to what the other person has written down or just a note of your own independent thoughts.
On top of it all, if you ever want to remember what a buddy reading experience looked like, you can always go back to both of your notes and replies and read them, to revive again the experience in a much more concrete way.
Storygraph makes buddy reading easy — and you are, of course, more than free to have your own debates outside the app at the same time — while adding a few extra features that make the experience more enjoyable, more complete, and spoiler-free!
So this is my tip: next time you're planning a buddy read, give this Storygraph feature a try. I am sure you will find it is an enhancement to the experience, and you will be supporting a group of people who have created an app for reading based on the needs of their users, and who are always trying to improve it.
---
Want to turn a partner into a reading buddy? Here are 5 quirky ways to do exactly that.