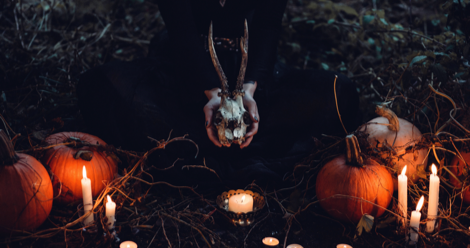 Newsletter 1
How Reading About Brujas Taught Me the Importance of #OwnVoices
This content contains affiliate links. When you buy through these links, we may earn an affiliate commission.
This is a guest post from Vanessa Diaz. Vanessa is a writer, reader and generally bookish person from Southern California. If loving Agatha Christie and Harry Potter is wrong, she doesn't want to be right. Vanessa's penchant for travel and tea is rivaled only by her serious addictions to milk, avocado, and floral-flavored lattes. When not reading books or selling books at an indie shop in San Diego, she can be found blogging away at www.buenosdiazsandiego.com. She is a proud Latina and aspiring novelist who hopes to pursue a Masters in Library Science with all of her make-believe spare time. Follow her on Twitter @buenosdiazsd.
---
A couple of years ago, on a brisk November morning in New York City, I found myself at the event formerly known as Book Riot Live. In a room-full of fellow book lovers, I sat down to attend my first panel of the day. Said panel would feature four authors—Ken Liu, Patrick Phillips, Diane McMartin and Zoraida Cordova—discussing how each found their voice as a writer.
All four authors were engaging, witty and forthcoming with their stories, but there was something about Zoraida. She was snarky and sassy as she shared that she was born in Ecuador and moved to Queens with her family when she was five or six. She wanted to be a princess as a kid thanks to an obsession with The Little Mermaid, and then eventually grew up to be more interested in Ursula's complexity than Ariel's lovesick storyline. I don't often come across Latina authors writing YA urban fantasy so I was bound to be intrigued. That she appeared to be (more or less) my age and her Twitter handle was "Christmas Bruja" sealed. the. deal.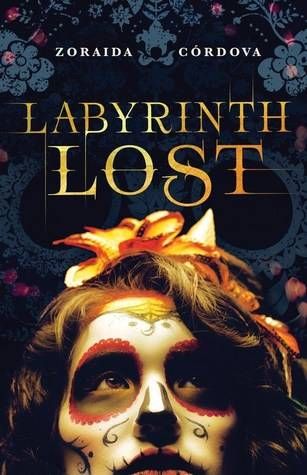 A couple of weeks later, I dove into Labyrinth Lost, the first book in her Brooklyn Brujas series. I devoured it in one sitting and cursed under my breath when I realized the next installment was yet to come. Labyrinth Lost absolutely betwitched me (pun only mildly intended). It wasn't just the lush and vivid details of the fantastical world Zoraida created, the compelling plot, or the coming of age story that both drew me in and maddened me. It was something much simpler: I saw myself in her work.
Sure, Labyrinth Lost is YA fantasy: main character Alex is a crazy-powerful bruja and I, to my knowledge, am not (I'll keep you posted). On a much more basic level, though, she's just a regular young person doing regular young people things: going to school, fighting with her mom and sister, figuring out her sexuality, coping with societal pressures. She's Latina, and her culture is thus woven into the fabric of her story. It's not necessarily the focal point of her narrative.
It's not that I'm not aware of or don't enjoy other Latin American writers; my bookcase is home to many of the works of Junot Díaz, Isabel Allende, Laura Esquivel and Gabriel García Márquez. Their work is beautiful and profound. I have relished the harrowing immigrant narratives, the multigenerational family sagas, the Latin American and Caribbean settings and aaaall of the magical realism.
What these stories don't really satisfy is a craving I didn't know I had to see characters that are more like me. Now that I've identified it, I have to have more. I want to read 30-something love stories. Give me YA coming of age novels. Where are fun and moving explorations of mother/daughter dynamics or of sisters or friends? Give me all of these things with Latinx POV characters where their culture is very much present and visual but not the thing that the entire book revolves upon.
The good news is that there are writers out there telling these stories. Thus far, my searching has brought me to writers like Meg Medina, Valerie Tejeda, and Carmen Rita. What little I know about these writers gives me hope that I'll see myself represented in the works I read more often. I also know it's not enough: more Latinx need to write own voices fiction and those already doing so need to be spoken of more loudly and proudly.
For now, I thank Zoraida for allowing her readers a beautiful escape, and therein a chance to see pieces of themselves in her work. I for one am glad to see a little bit of me in them, albeit a younger and more magical me.