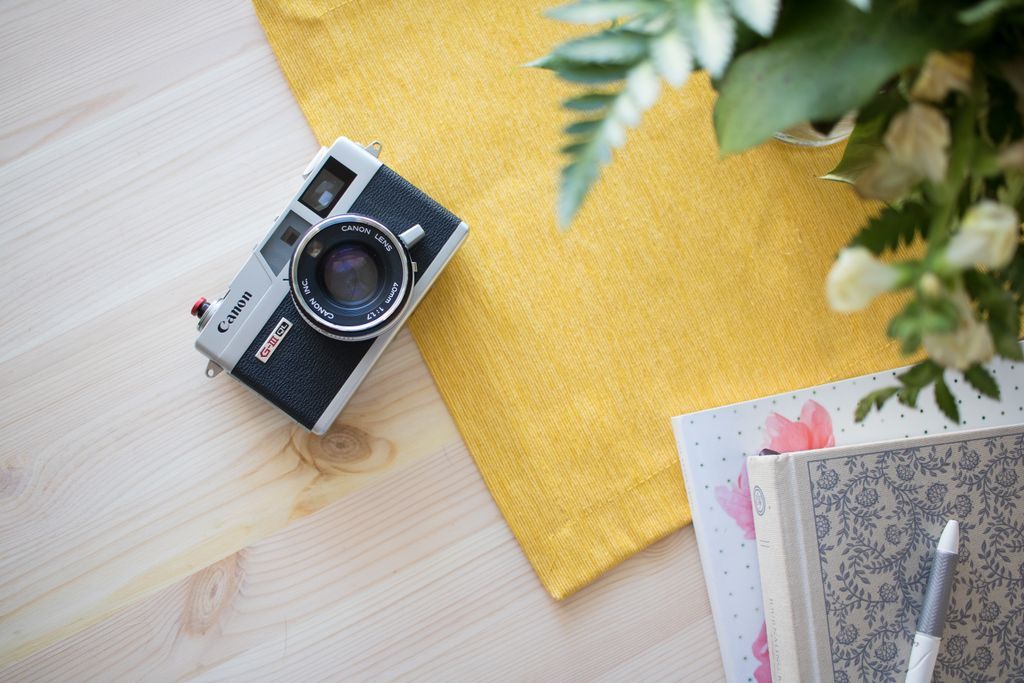 Lists
9 Bookstagrammers Share Why Diversity In Literature Is So Important To Them
This content contains affiliate links. When you buy through these links, we may earn an affiliate commission.
If you're looking to diversify your Instagram following list, here are some wonderful, diverse bookstagrammers who share their love for stories through their own unique photography styles that are sure to inspire any reader. They are also advocates for diversity in literature and have wonderful, diverse book recommendations to share with their followers.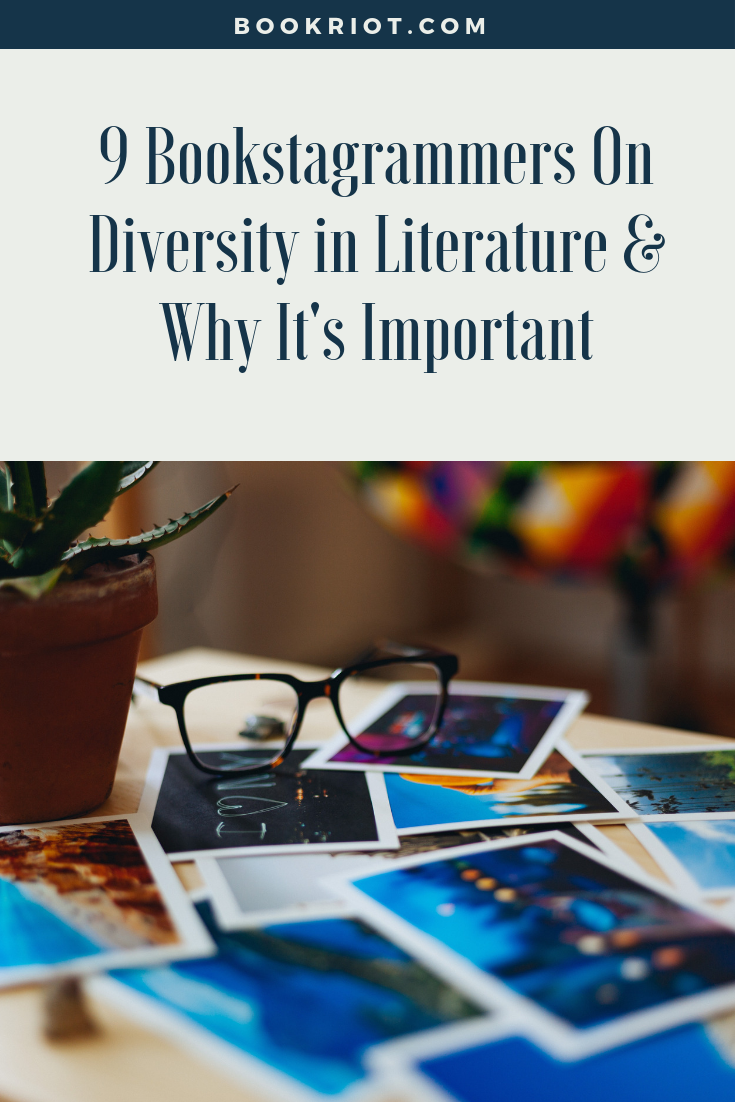 I had the opportunity to ask these talented bookstagrammers about diversity in literature and why it means so much to them, and some also included diverse book recommendations as well!
Here's what they all had to say:
Helory: @_wolfandmoon
Helory is an Afro-Caribbean American whose parents were born and raised in Haiti. She currently identifies as a heteroromantic demisexual and runs the account @_wolfandmoon which features gorgeous flat lays, delicious lattes, and great book recommendations.
"Diversity in literature is vital. To see yourself represented in the books you read is a great form of validation. Too often in the past, we get books of cis-straight white boys and white girls. We were forced to assimilate to these stories. To take them in as if they were our own as if we could relate to them, but once we came out of these worlds and back into reality, there was something missing. Something like a void, because it seemed like we couldn't have the adventures these characters had because we didn't look like them. So representation matters so much to me because to see myself in books where I can be a warrior, where I can fall in love, where I can solve a mystery and etc., shows me that I can be anything. That I don't need to fit into this mold or box that society had already put me in as a black woman before I was even born. It shows me that the possibilities are endless and that I too, can be something magical and immortal in text."
Helory's book recommendation: "I never really came across any book in my youth with a Haitian girl, until I came across American Street by Ibi Zoboi, another Haitian-American. When I first saw the summary for it and who wrote it, nothing else needed to be said. I bought it so fast and fell in love. And I'm forever thankful for that."
Grace: @graceslibrary
https://www.instagram.com/p/BGxO1Nannou/
Grace is a Mexican American, pansexual, and demisexual reader and bookstagrammer who runs the account @graceslibrary . When she's not reading, she co-moderates The Book Bound Society (a diverse book club), where she spreads her love of reading, with fellow friends and readers.
"When the Moon Was Ours, a magical realism novel written by Anna-Marie McLemore, was the first novel that I ever truly saw myself represented in. Each turn of the page made me feel like I was closer to home, for Anna-Marie McLemore's beautiful words and the complex story made me feel seen and heard. Not only could I immensely relate to the Latinx culture that Miel and I both share, or the experiences of being queer, but the intersections of being queer, brown, and Latina. Reading this novel, I could point out my family's similar cultural customs, the important conversations about identity (in regards to sexuality and gender norms) that exist within the Latinx community, and the experiences of facing racism and discrimination in a small community. This story was so honest, raw, and necessary and I will never fail to express my gratitude for this book. Thank you, Anna-Marie McLemore, for making me feel seen."
Nkisu: @hoarding.chapters
For fans of airy photography and gorgeous cosplays of both book characters and goddesses, Nkisu is a Zambian Australian bookstagrammer who runs the vibrant account @hoarding.chapters.
"Diversity in literature is so important to me because I believe everyone deserves to be seen and feel included. Being able to see yourself represented through characters or stories gives you a sense of belonging. The world isn't just one shade of grey, so it doesn't make sense that literature should only follow one narrative and showcase only one type of person. Being able to read about diverse characters not only broadens people's understanding but also serves as a reminder that despite our differences, at the end of the day, we're all human."
Nkisu's book recommendation: Children of Blood and Bone by Tomi Adeyemi
Linh: @withlovelinh
Linh is a Vietnamese-Chinese American whose popular bookstagram account @withlovelinh is full of autumn vibes, amazing fashion inspirations, and vintage aesthetics that will brighten anyone's Instagram feed.
"Diversity is important to me not just because I value seeing myself reflected in literature, but also others. I may read to be entertained from time to time, but the true reason why I read is to understand and learn about other people's perspectives and stories. That knowledge and insight you gain from stepping into someone else's shoes, as Atticus Finch once said, is far more valuable than people make it out to be, especially in the current social and political climate we live in today. Diverse characters and stories are what taught me to empathize."
Cam: @justabookeater
Cam is a 22-year-old Puerto Rican, born and raised on the island. She is a pansexual woman (she/her pronouns) with BPD who loves to advocate for social issues in relation to books. Her Instagram @justabookeater will make anyone feel cozy and at home, and she also has amazing romance recommendations to share with others, as well!
"Diversity in literature has given people like me and younger generations the opportunity to be seen as human in media. It means a deeper understanding of what makes us people and a way for us to know that we belong, even in our most loved hobbies."
Aimal: @bookshelvesandpaperbacks
Aimal is a Pakistani Muslim immigrant living in the United States who runs the account @bookshelvesandpaperbacks, which is a gorgeous woodland themed bookstagram full of wonderful fantasy recommendations and gorgeous flat lays.
"As a minority living in a predominantly white country, it can be incredibly alienating to walk outside your house and see few people that look like you. What's even more alienating is turning to media, such as television, film, and books, as a form of escapism and seeing nobody looking like you in these mediums either. It gives people, especially young kids, the message that they're not important enough for their stories to be told. That their experiences, their faces, and their lives cannot be represented in the form of entertainment because they're not good enough. Diversity is important because our media needs to reflect its society; it needs to reflect the people who consume it. Not just to tell marginalized kids from minority backgrounds that their stories do matter, but to culturally enrich the stories it tells."
Aimal's book recommendation: "A novel that made me feel seen after 19 years of being a reader was Fire Boy by Sami Shah."
Alyxandria: @alyxandriaang
Alyxandria is an Asian American blogger, half Chinese and part Filipino, who has anxiety and depression. Her account @alyxandriaang is full of unique outfits, pale backgrounds, and she also often shares tips on how to help save the environment and life a waste-free life!
"When I was young, I loved playing a game called Sims. It's a computer game that allowed me to customize my own characters and their world. It's strange because I never knew I could make my own characters look like myself, of Asian descent. Instead, I created this perfect family with white characters, who lived in a giant mansion with four cars and a dog. This may be the reality for some people, but it isn't for a lot of people. When I read a book that had Asian characters for the first time, I realized how important it was to have diversity in literature. It's important for people to see themselves reflected in the literature they read because they need to know they exist. They need to know that others like them are out there, even when the world might be working against them. Reading so many diverse books have influenced me to be a part of the book community and to rally for diversity in literature."
Lavi: @books_never_cheat
Lavi is a brown, Muslim Bangladeshi who runs the account @books_never_cheat. Her bookstagram account is full of awe-inspiring photography that will transport you into another world.
"I can go on lengths speaking about how [diversity in literature] educated me about the different people around the world and instilled in me a belief so strong that the only way I can ever decipher a person is through their actions, personality, and character, but even this understanding came only a few years ago when diversity started to show up in books. My childhood was wasted away on whitewashed fantasies, white-face powders before going to school, hating everything that I was and that white people are the only ones that can do anything…
"But as I said before, diversity was something angry and then I realized that it was me. I was diversity, and I never existed in the pages of books. But then I read about a brown girl, then slowly saw my hands forming in the air, then my entire body, and look at that; I exist. What made me less deserving to exist? Nothing. For God's sake that brown girl is doing everything a white girl did in a countless number of books and more. It was that simple and it took me 16 years to realize this. Diversity in literature, among so many ways it has helped me, the biggest impact has to be that it makes me, reminds me, to hold my head high when I wear my hijab. Especially if I'm in a white-dominated place. This little act might seem insignificant, but was the result of heightened self-confidence and love for whatever I am made of."
Lavi's book recommendation: Six of Crows by Leigh Bardugo because of Inej Ghafa.
Abeer: @lookingforabura
Abeer is from the Philippines, and she mixes stunning book photography into her lifestyle account @lookingforabura that has taken the world by storm. Set in a warm tone, her Instagram feed is sure to inspire any follower to pick up her latest read or create an outfit inspired by her style.
"You see, in the books, Filipinos are always portrayed as nannies/maids. So that's what the world thinks of us. For a very long time, people think that Filipinos are simply maids. Not that I'm belittling the occupation, but I'm too fed up with that idea. I want everyone to know that we also exist as a part of a larger community. That's why I love books that speak more about Asian culture. I read The Astonishing Color of After by Emily X.R. Pan and I loved it so much! Also, thankful that we had #AsianAugust but again, I hope we don't stop there. I hope it's just the beginning. Asians exist. South-East Asians exist."